How Much Do You Like Winx Club ?

What World Would You Live In ?

Who's Your Favourite Specialist ?

What's Your Personality ?

Which Transformation ?

Favourite Colour ?

Favourite Fairy Pet ?

Which Hair Colour Do You Have ?

Eye Colour ?

Icon ?

What Are You Obsessed With ?

Who's Your Favourite Winx Club Fairy ?
Which Winx Club Fairy Are You
Bloom is a fun outgoing girl who likes to take charge and be a leader Power : Dragon flame , Healing Boyfriend : Prince Sky of Eraklyon Family : Oritel,Marion,Daphne Birth Date : December 10 Favourite Colour : Blue,Pink Best Friend : Stella Origin : Domino/Sparks,Earth Pet : Kiko the Rabbit Pixie : Lockette Pixie of Portals Selkie : Serena Gatekeeper of Domino Fairy Animal : Elas the Unicorn Room Mate : Flora Occupation : Princess of Domino and Guardian of Domino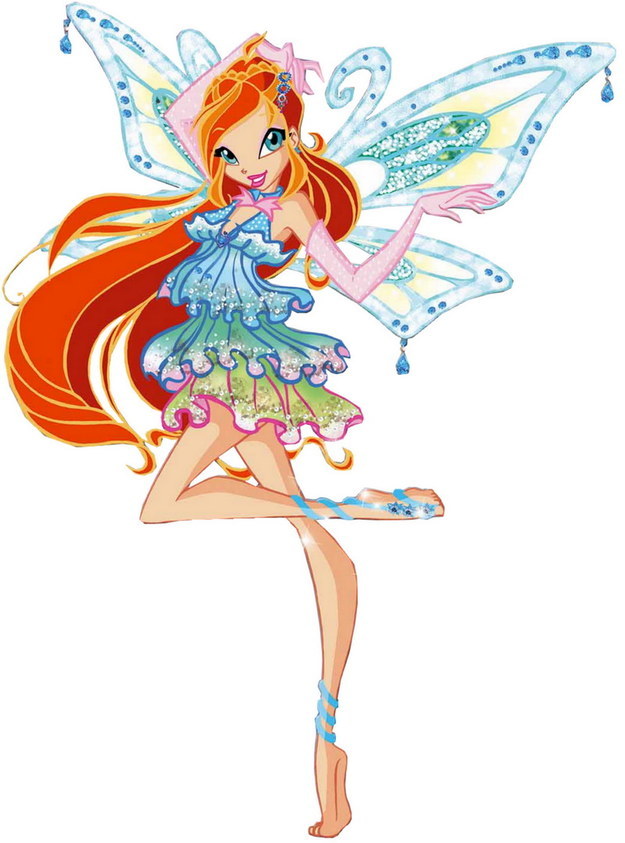 Flora is a shy sweet and caring fairy who loves plants and nature all shapes and sizes Power : Nature and Healing Boyfriend : Helia (P.S. If you want to find a great video of Helia go to Kiss Cartoon Season 7 episode 26 and go to 21 mins and 23 sec so funny.) Family : Rhodos,Alyssa,Miele Birth Date : March 1 Favourite Colour : Green,Fuchsia Best Friend : Aisha Origin : Lynphea Pet : Coco the Cat Pixie : Chatta Pixie of Gossip Selkie : Desiree Gatekeeper of Lynphea Fairy Animal : Emrock the Magiwolf Room Mate : Bloom Occupation : Guardian of Lynphea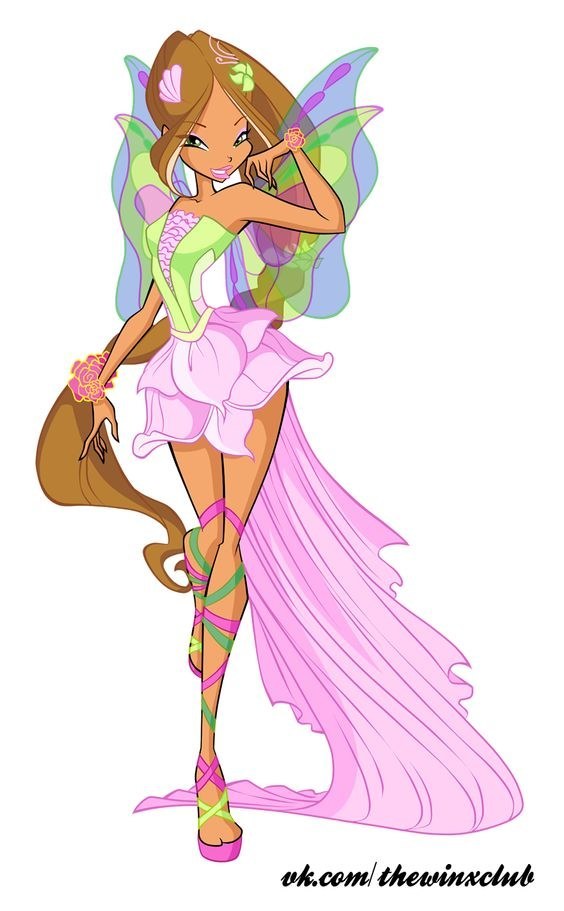 Stella is an outgoing funny sassy fairy who wants what she wants and loves to shop Power : Sun,Moon,Stars Boyfriend : Brandon Family : Radius,Luna Birth Date : Favourite Colour : Yellow,Orange Best Friend : Bloom Origin : Solaria Pet : Ginger the Poodle Pixie : Amore Pixie of Love Selkie : Illeris Gatekeeper of Solaria Fairy Animal : Shiny the Shinygreed Room Mate : Aisha Occupation : Princess of Solaria and Guardian of Solaria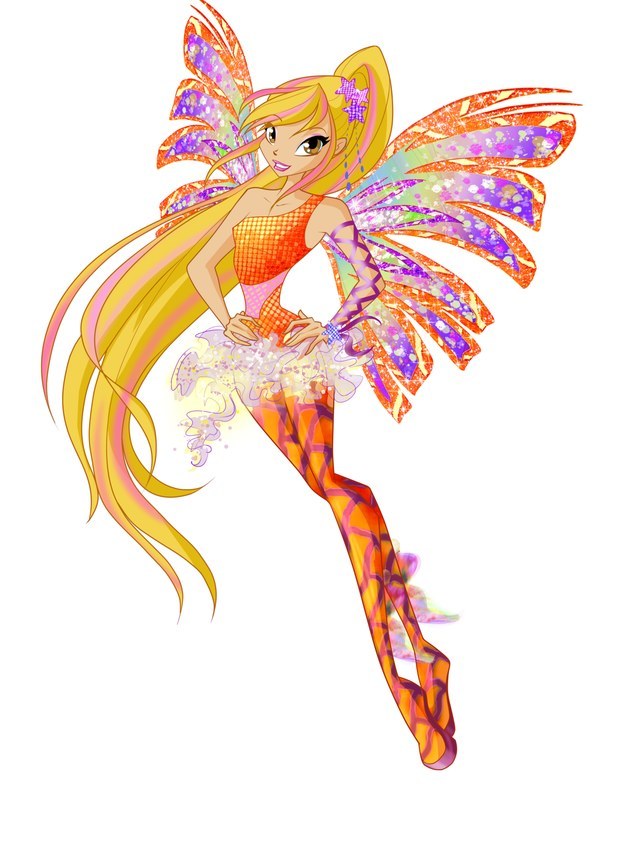 Musa is a headstrong caring and faithful friend who spends a lot of her time with her music Power : Music Boyfriend : Riven Family : Matlin,Huo-yue Birth Date : May 30 Favourite Colour : Purple,Pink Best Friend : Tecna Origin : Melody Pet : Pepe the Bear Cub Pixie : Cherie Pixie of Weather Selkie : Sonna Gatekeeper of Melody Fairy Animal : Critty the Quill Cat Room Mate : Tecna Occupation : Guardian of Melody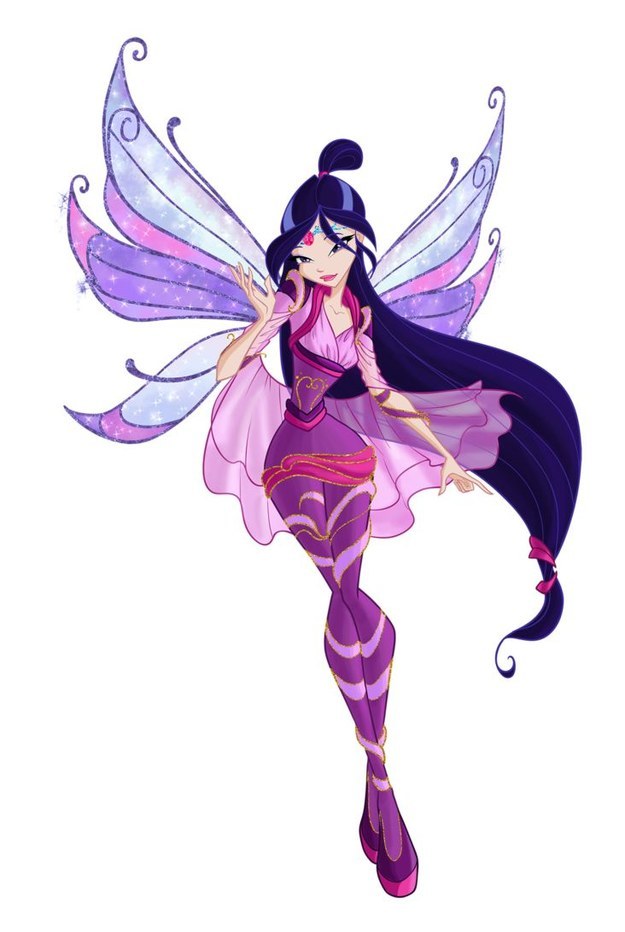 Aisha is a sporty outgoing and fun fairy who loves getting her hands dirty and making some waves Power : Waves Boyfriend : Nabu Family : Terador,Niobe Birth Date : June 15 Favourite Colour : Blue,Gold Best Friend : Flora Origin : Andros Pet : Millie the Bunny Pixie : Piff Pixie of Dreams Selkie : Lemmy Gatekeeper of Andros Fairy Animal : Squonk the Cry-cry Room Mate : Stella Occupation : Princess of Andros and Guardian of Andros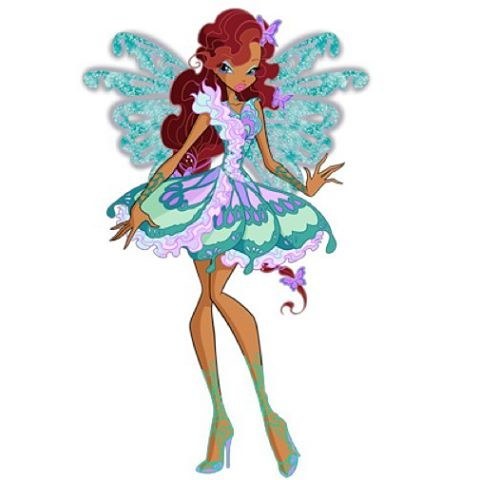 Tecna is a smart logical and sassy girl who loves to help her friends and the world around her Power : Technology Boyfriend : Timmy Family : Electronico,Magnetheia Birth Date : December 16 Favourite Colour : Laser Green,Pink Best Friend : Musa Origin : Zenus Pet : Chico the Duckling Pixie : Digit Pixie of Nanotechnology Selkie : Lithia Gatekeeper of Zenus Fairy Animal : Flitter the Techno Squirrel Occupation : Guardian of Zenus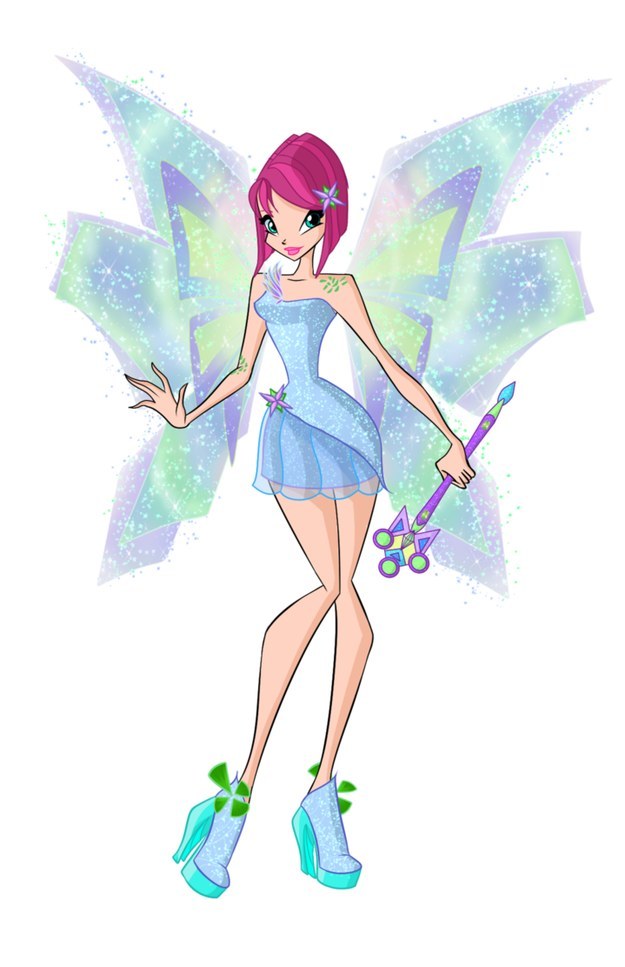 This post was created by a member of BuzzFeed Community, where anyone can post awesome lists and creations.
Learn more
or
post your buzz!