University College London's women's network put on an exhibition of anonymous accounts of sexual violence that students had experienced. It has now been closed by the university after one of the accounts identified a member of UCL staff as the abuser.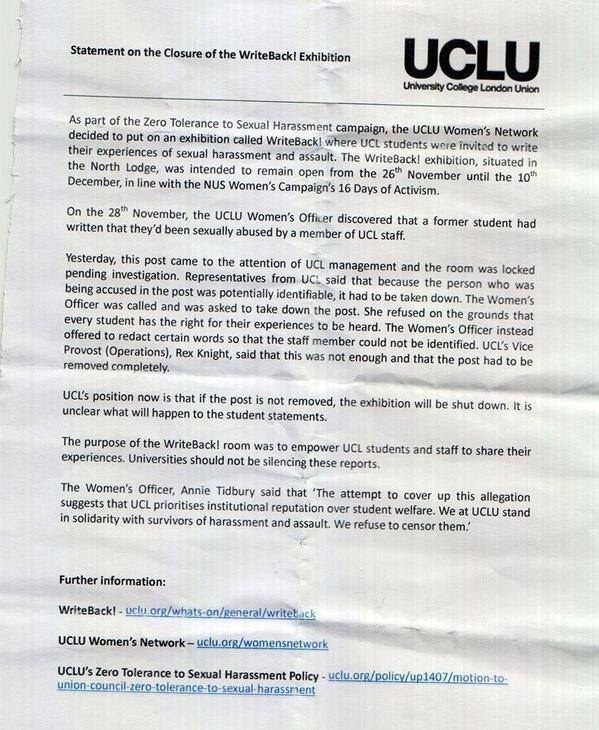 The attempt to cover up this allegation suggests that UCL prioritises institutional reputation over student welfare. We at UCLU stand in solidarity with survivors of harassment and assault. We refuse to censor them.
Tidbury has agreed to censor one word that could identify the member of staff in question. UCL management have not yet agreed to this and the room is still locked.
On Thursday night students held a protest outside the exhibtion, around 30 students had their mouths taped shut and held candles.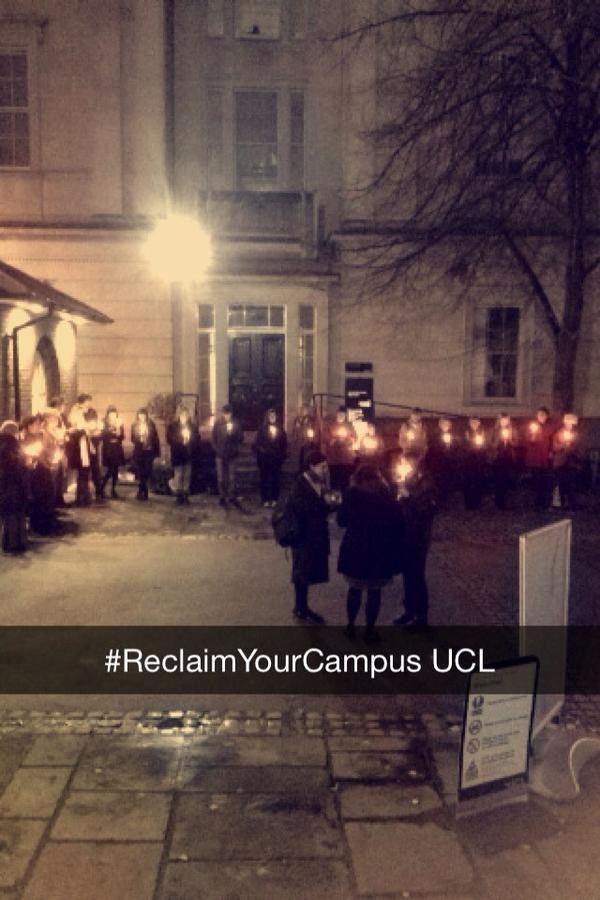 The exhibition had been going really well – quite a few students had shared their experiences, proving that there was a need for such a space. We'd just put more paper up to give students more room when it was shut down.
Tidbury has said that she expects the exhibtion will stay closed unless she gives into UCL's demands.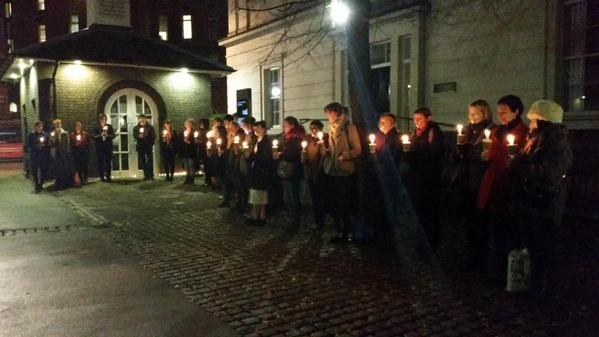 BuzzFeed News have reached out to UCL for comment.