1.
Monkman is not a normal human – he is supernaturally clever.
2.
People thought he might have met his match in the semi-final against Seagull, but alas, nothing can destroy The Monkman.
3.
And in fact the two brainiacs are actually quite good pals offstage.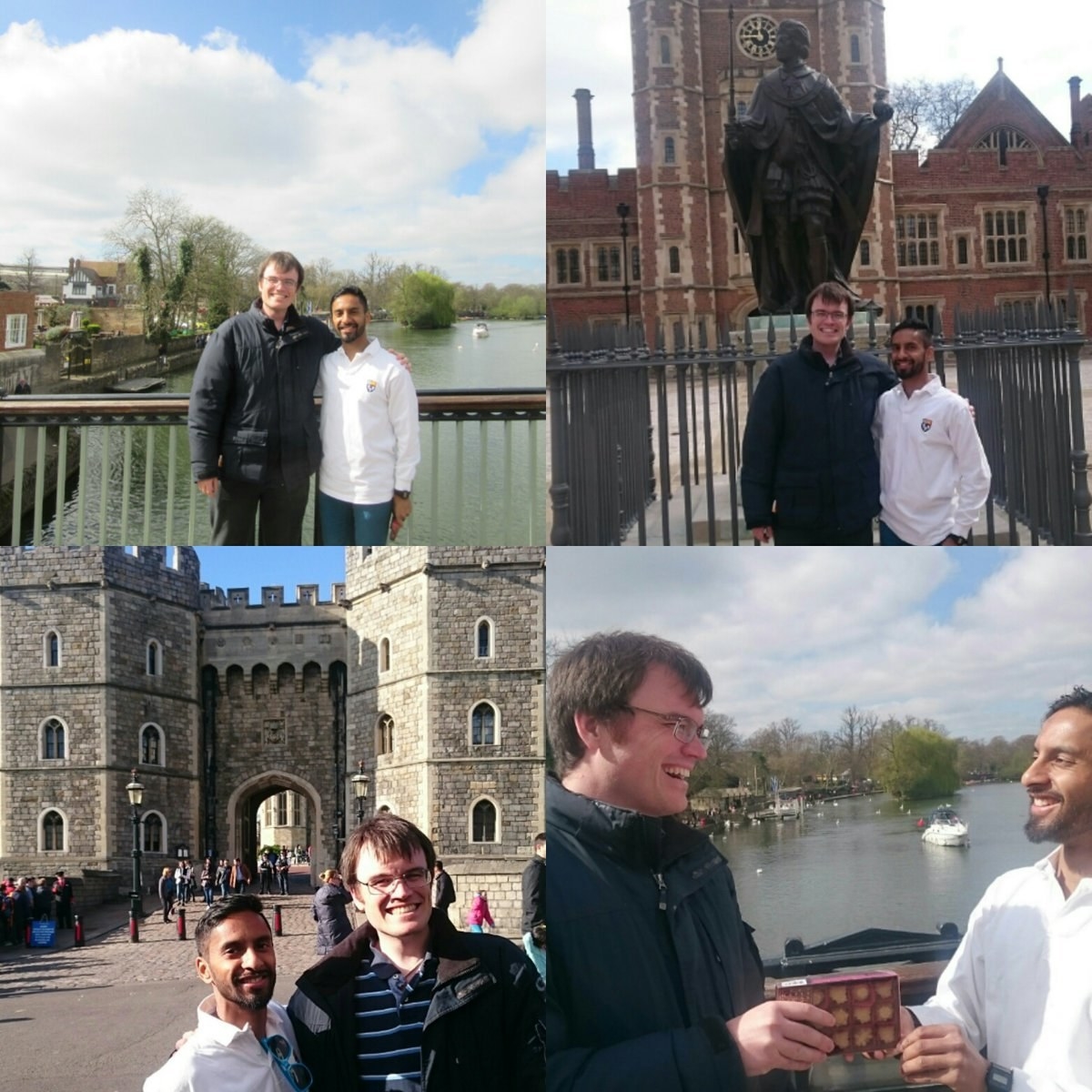 4.
His voice is iconic, and his catchphrase – so catchy.
5.
Slightly deaf dads all over the country love his clear pronunciation.
6.
To some he's just a humble quiz show contestant, but to the little Monkmen, he is our hero.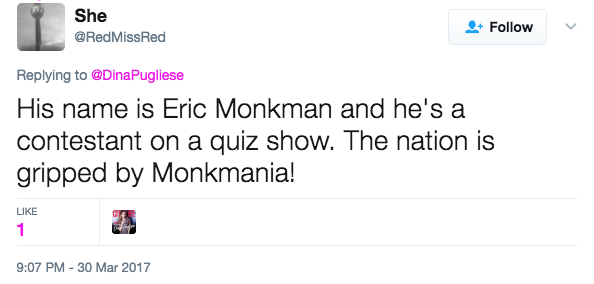 7.
The nation loves him so much that he's been a guest on primetime talk shows.
8.
Tonight he faces his final battle, against the surprisingly non-nerdy-looking Goldman.
9.
They may have more in common than what separates them, but tonight they are foes.
11.
People want him to branch out into stardom.
12.
His fans are already creating art of his iconic facial expression.
13.
Who would have thought the greatest TV event of the year would be an impossibly hard quiz with contestants just out of adolescence?
14.
After Brexit anything could happen. Maybe Monkman is here to save us all?
15.
People are cosplaying him.
16.
He has become the ultimate heartthrob.
17.
You can buy T-shirts!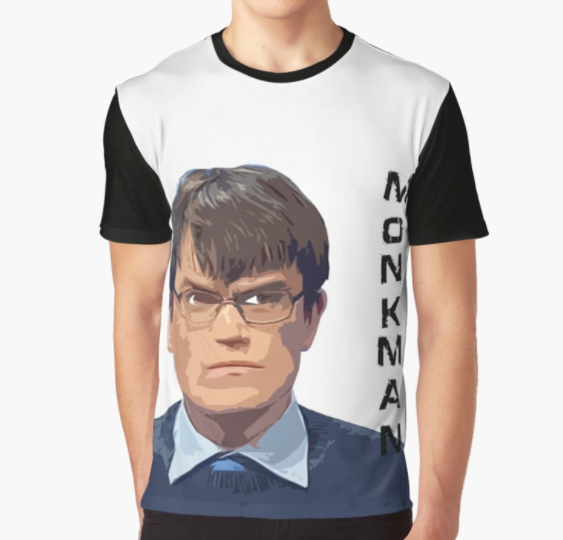 18.
Will he tuck his collar in for the final? The tension is almost unbearable.
19.
Whatever happens tonight, it will be a showdown to remember.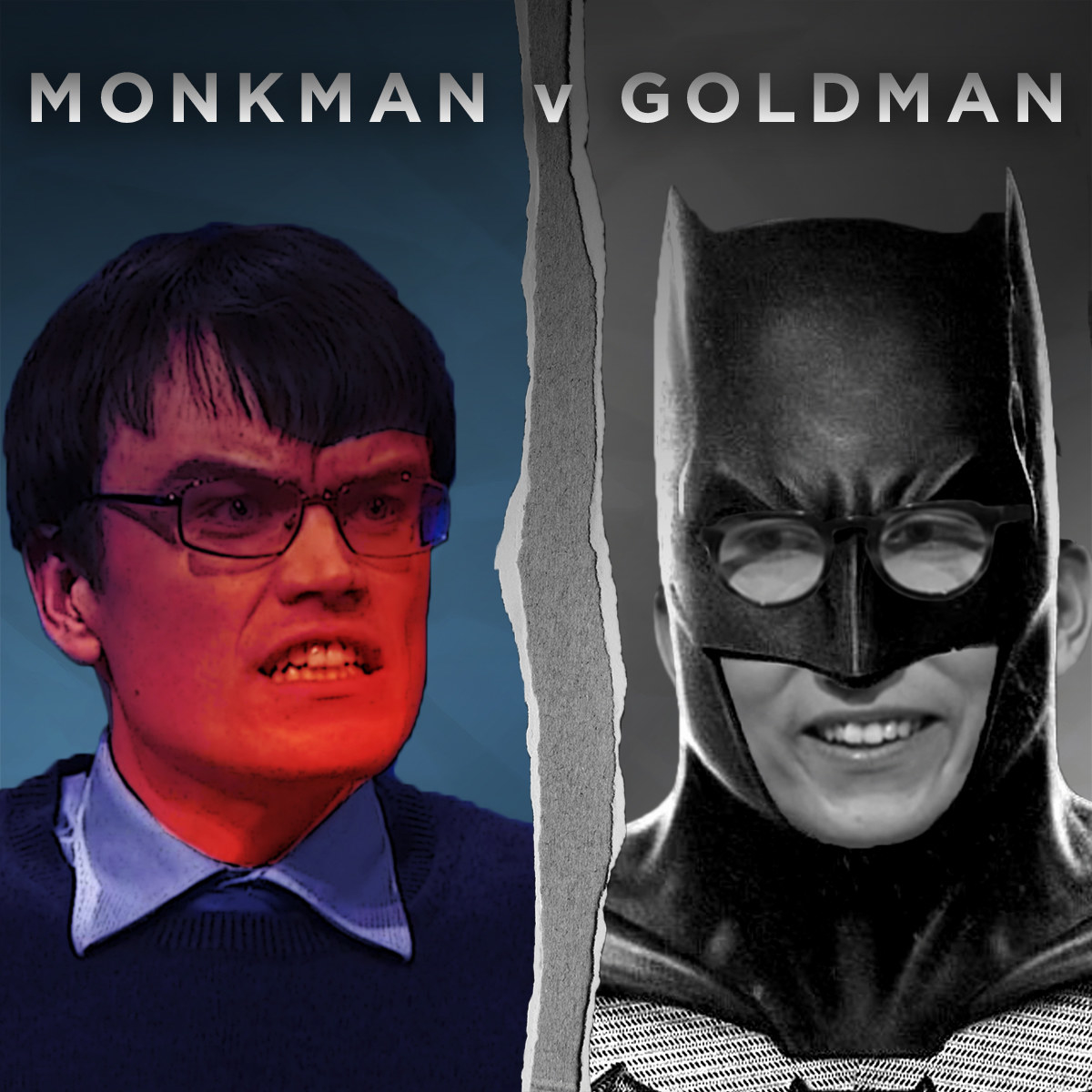 The final of University Challenge, Wolfson College Cambridge vs Balliol College Oxford, is on BBC2 tonight at 8pm.💖