Step 3: Get yourself some scissors. Step 4: Cut your bra right off. Step 8: Get out the biggest dildos you own.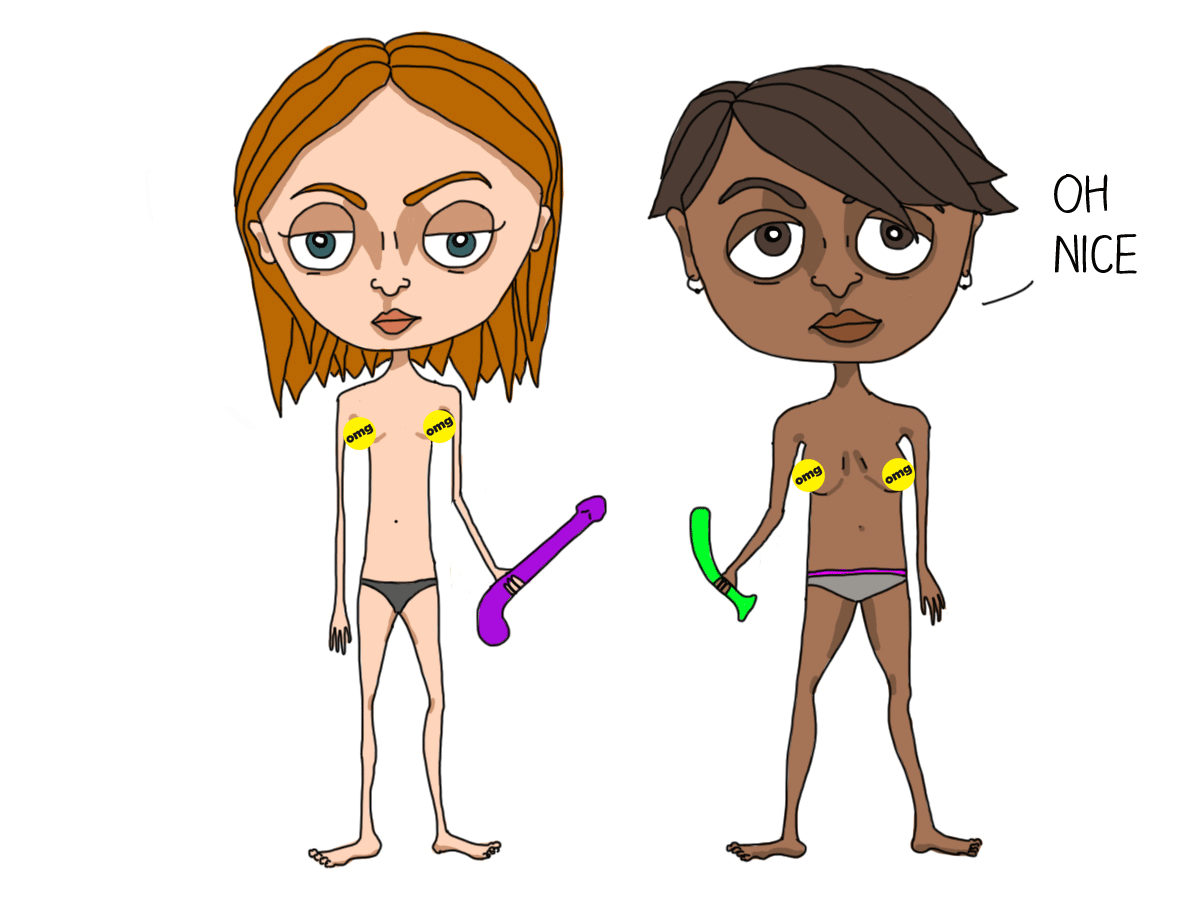 Step 9: Swordfight with your dildos.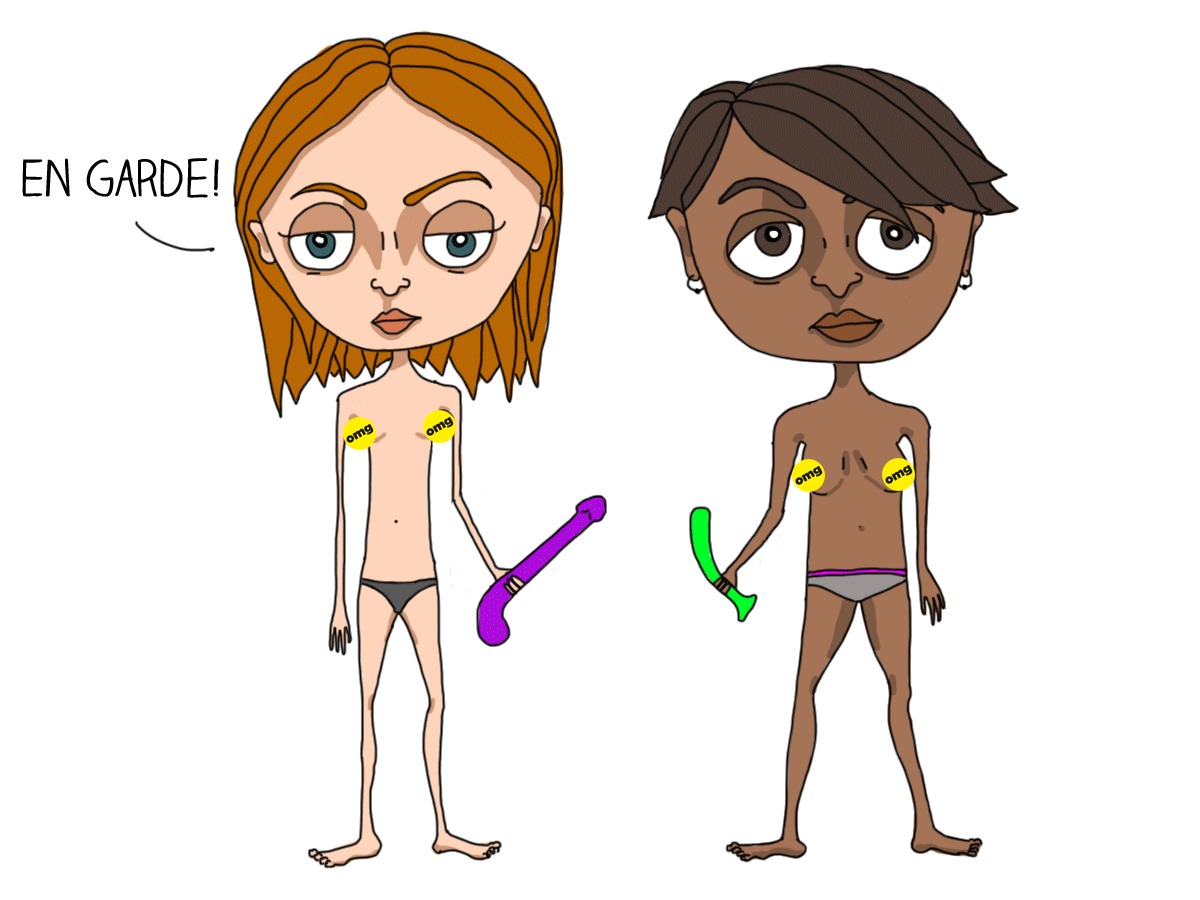 Step 11: Remember to put back on your lesbian attire, and you might need to buy a new bra. So now the age-old mystery of how lesbians have sex is finally solved! You're welcome.