Photographer Andréanne Lupien from Canada has done a series of special portraits of cats and their owners titled "Crazy Cat Lovers."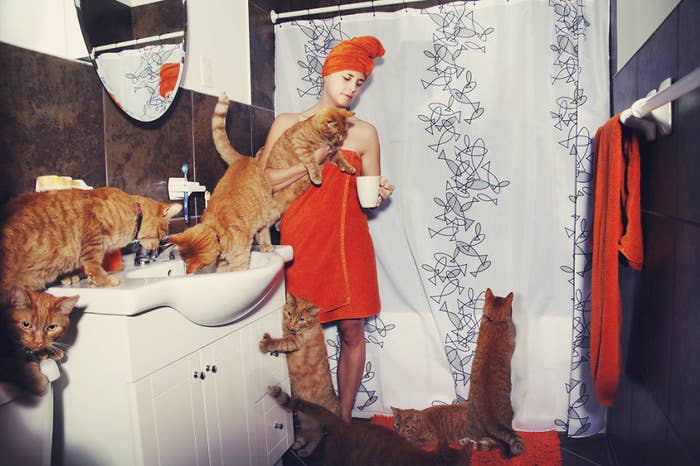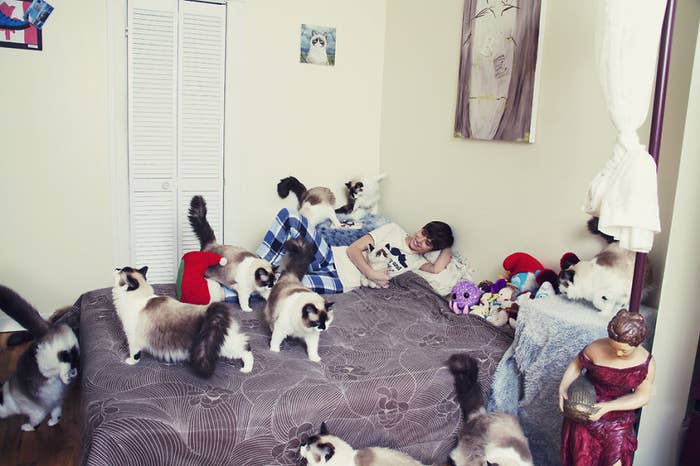 In each image the cats appear multiple times in a variety of poses.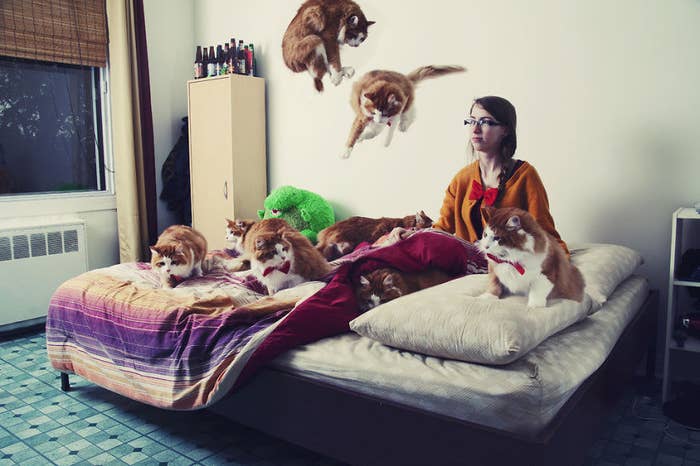 Lupien introduced herself by saying: "I believe in fairy tales, happy endings, magic and cats."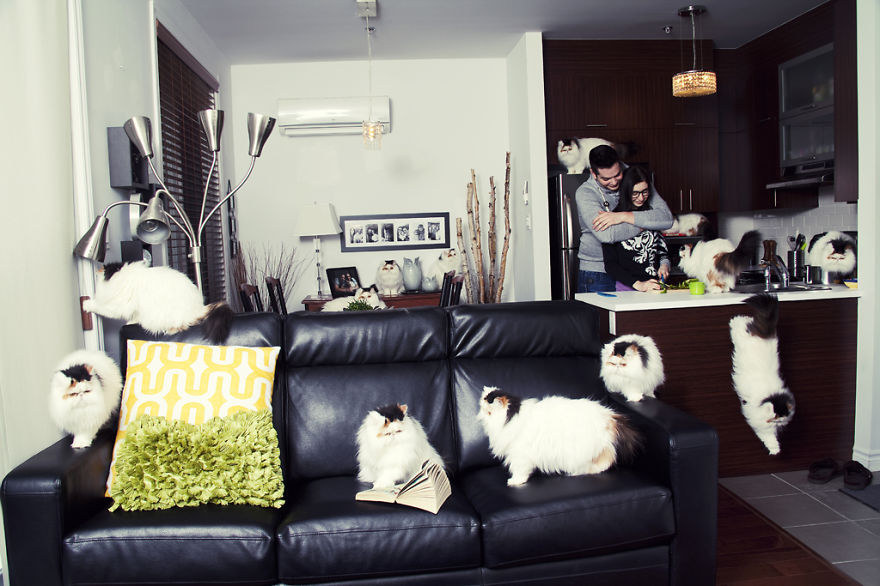 Lupien said she was inspired by an old self portrait she took of herself and her cat.
Speaking to BuzzFeed News Lupien said: "We can see that the phenomenon of ''cat lovers'' gets bigger every day and cats are becoming more and more popular."
"Cat videos, pictures of cats, t-shirts with cats on them, coffee shops for cats. This was my opportunity to fully talk about it."
"It was the first time that I had put so much effort in a serie of photos. It took me a little more than a year to complete the project."
"It was a great adventure! I would visit unknown people or I would go to a friend's house. It was always a new universe to discover."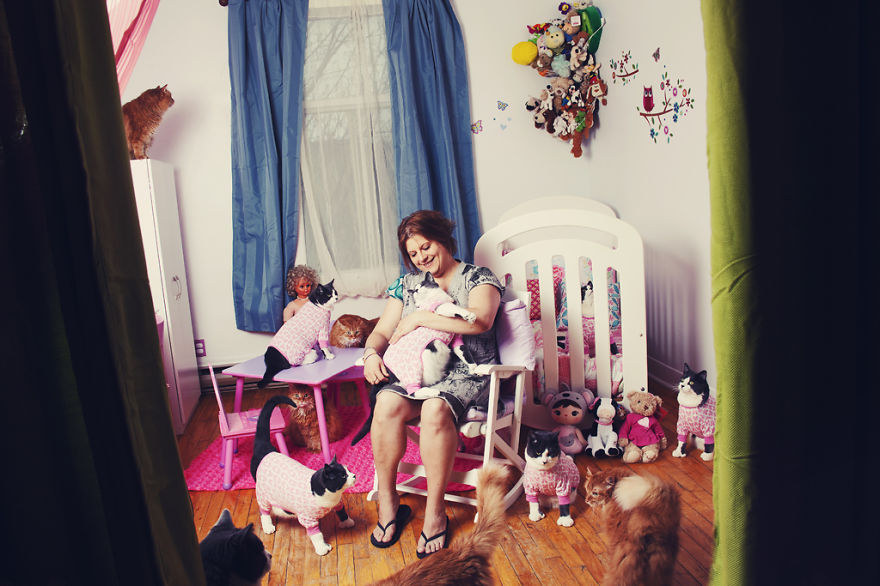 "Every picture had its own essence and energy, its own universe. It was like visiting a person's unique world."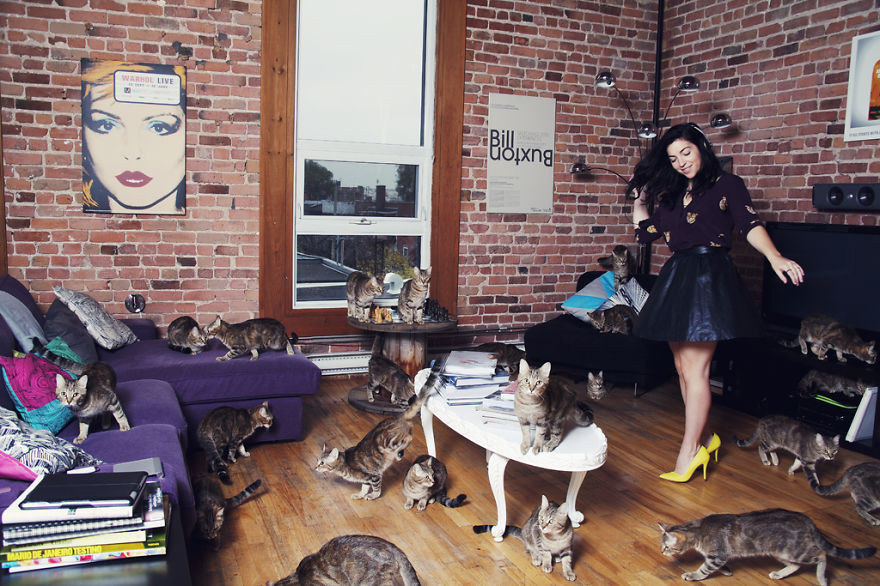 "After a lot of editing, after some journeys here and there, some treats for cats and new experiences to share, here is my series Crazy Cat Lovers."
"For the love of photography. For the happiness of meeting new people. For the love of cats."