3.
...or just opening a window.
5.
Sipping on a drink.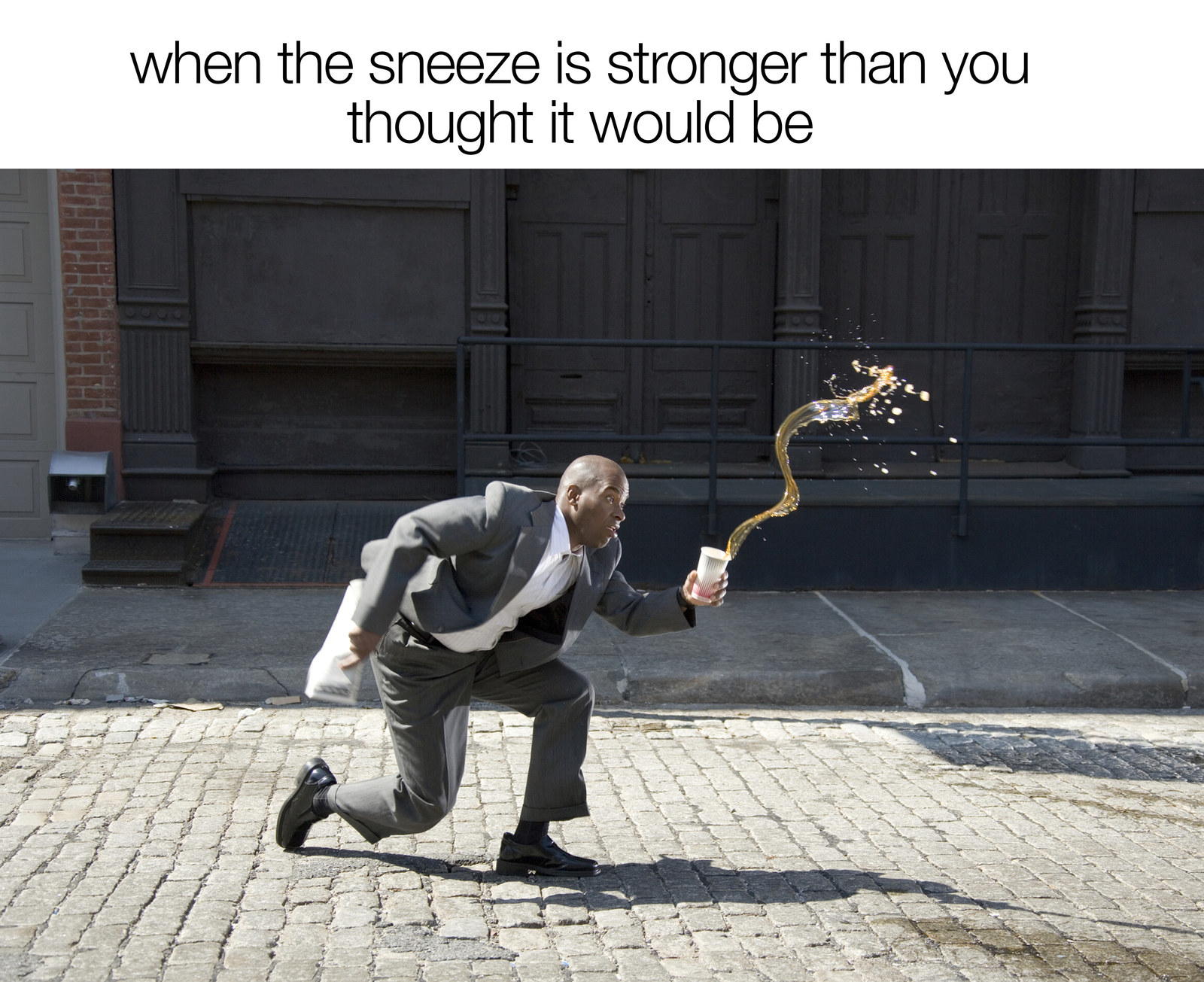 7.
Saying hello to people.
8.
And then trying to maintain eye contact with them...
9.
...while you try to hold a conversation longer than one minute without sneezing.
10.
Even just trying to think.
Allergies suck. Try Flixonase Allergy and Hayfever nasal spray for effective relief.
Contains Fluticasone propionate. Use only as directed. If symptoms persist see your doctor.