1. Be playful with your logo
We all love the Google Doodles. Be creative for Halloween and add some seasonal flavour to your logo, or try this css hack to add an interactive element to it.
Once the css code is in place, simply add the "halloween-animation" class to the link tag (href) surrounding your logo to make the ghosts appear on a mouse over.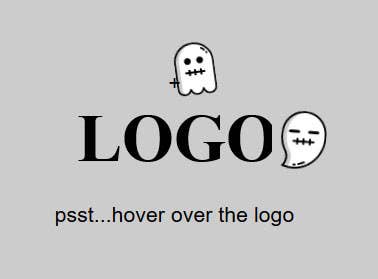 2 - Use some Halloween colors
Be colorful! Use some Halloween colors on your titles and links. Here are some colors to get you started.

3 - Get fancy with your fonts
Changing the fonts on your website is another way to bring in the Halloween spirit. Start with your titles and do some experiments. There are some great fonts such as Creepster, Eater and Shadows Into Light available on Google Fonts.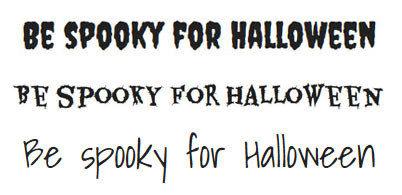 4 - Halloween-ify your header images
Create a visual impact by changing your header images. Most stock photography websites have beautiful collections available. Here are some great examples from the Muse Marketing Group website.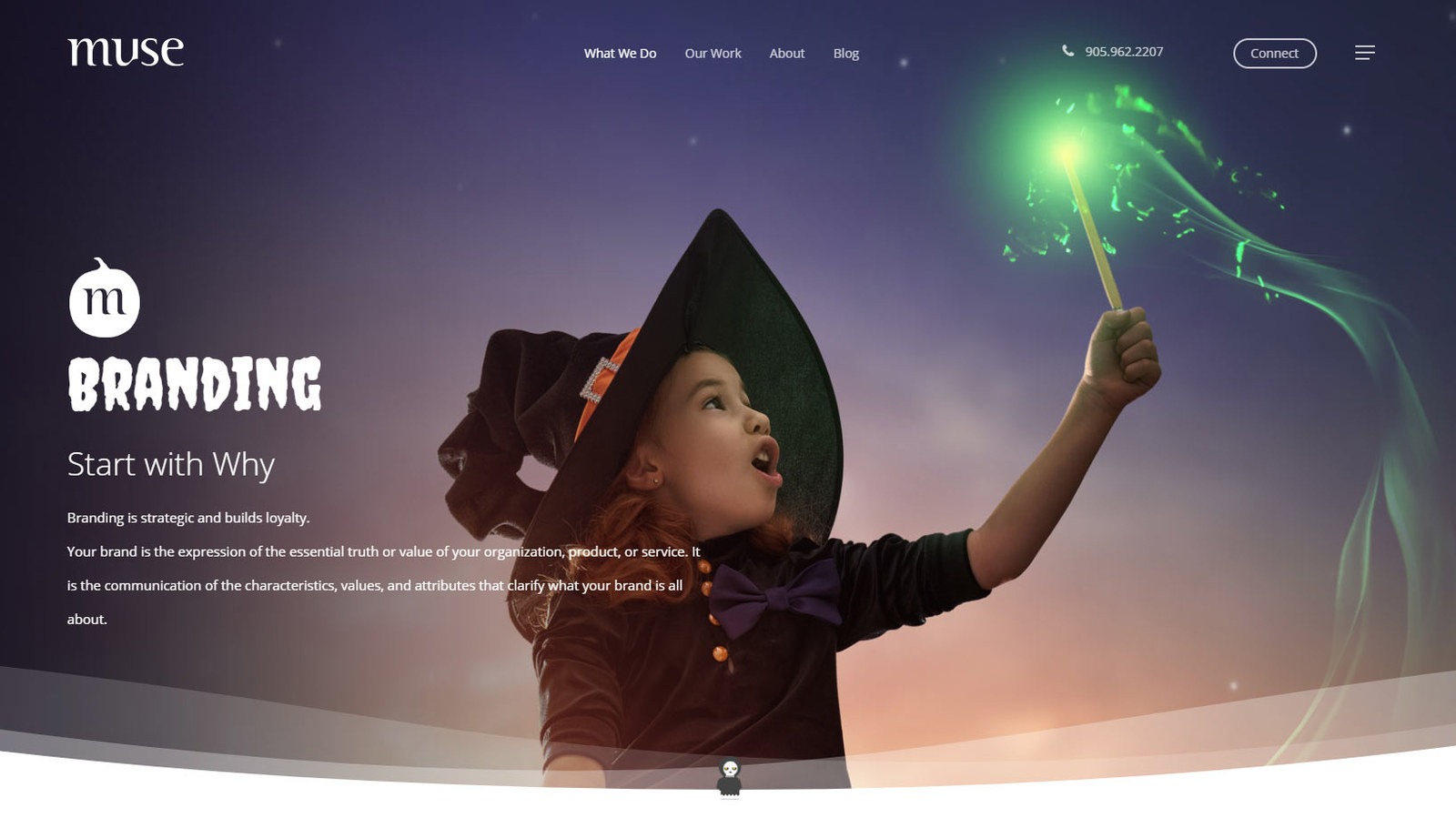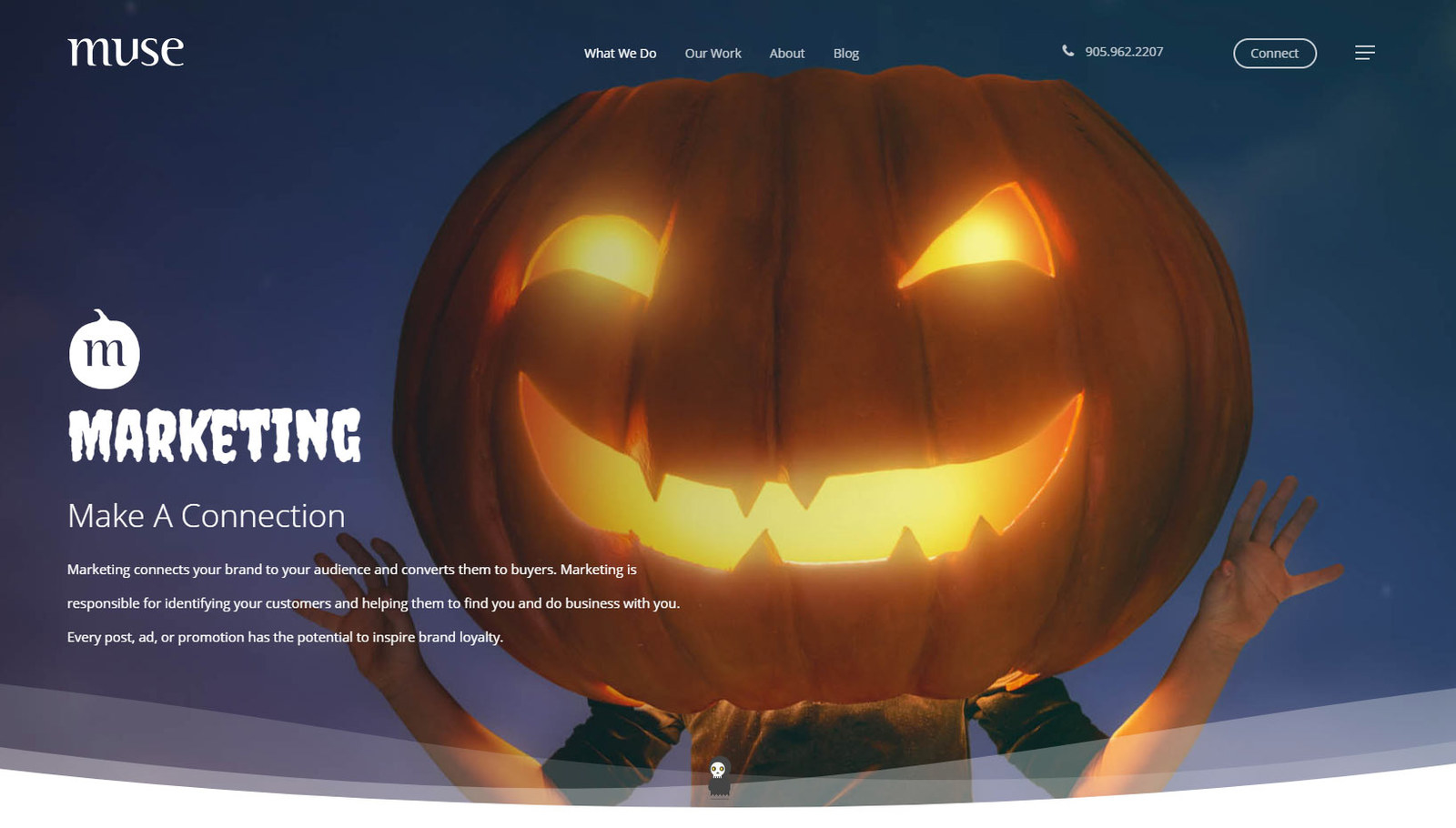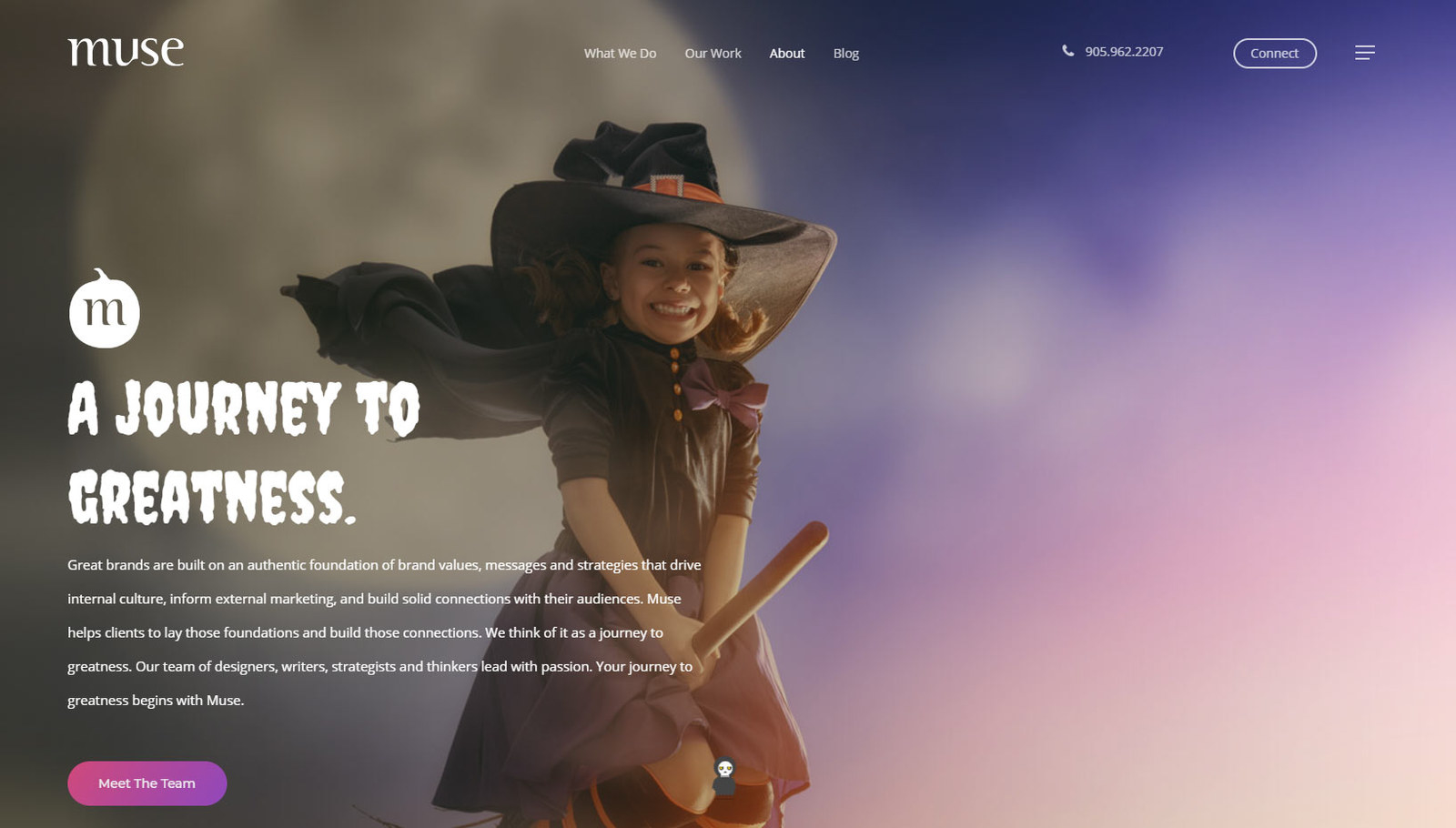 5 - Add spooky pop-ups
For Halloween, make your pop ups a little more spooky by adding ghosts, witches, monsters and pumpkins to them. Pop ups can help boost engagement when used properly.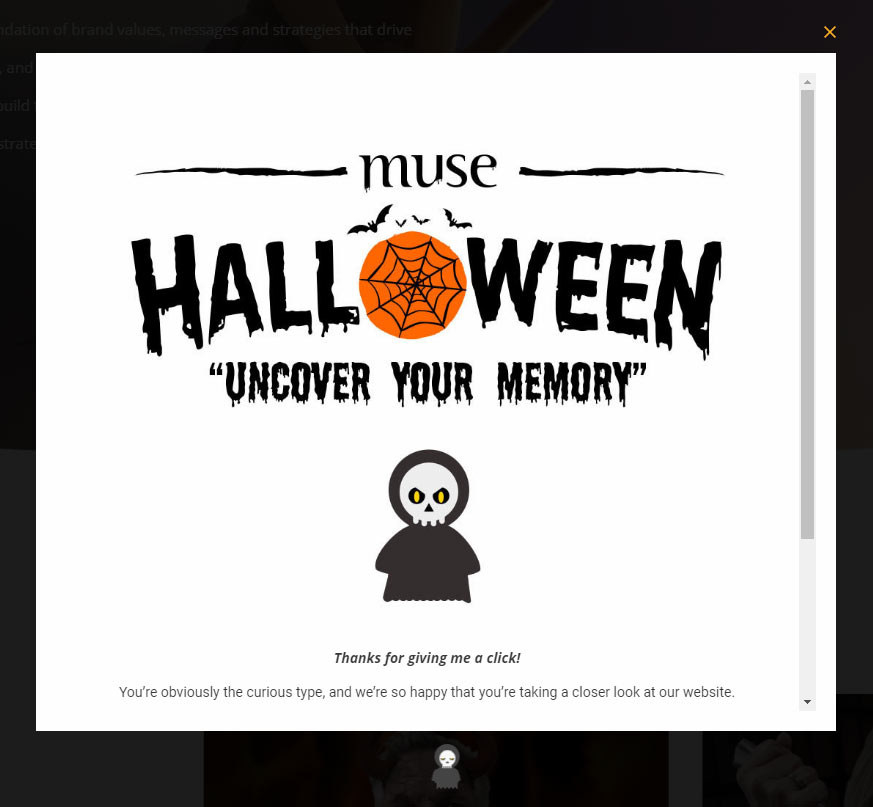 6 - Add a Halloween touch to your horizontal line breaks
Horizontal lines are often used to create visual hierarchy and organize content on a web page. Adding a special touch to these separators is a good way to bring your Halloween theme together.

7 - Give your team a new look
Take your Halloween theme to the next level by giving your team a scary look or using pictures of them wearing a costume. You can then go on and feature their profile throughout the month of October.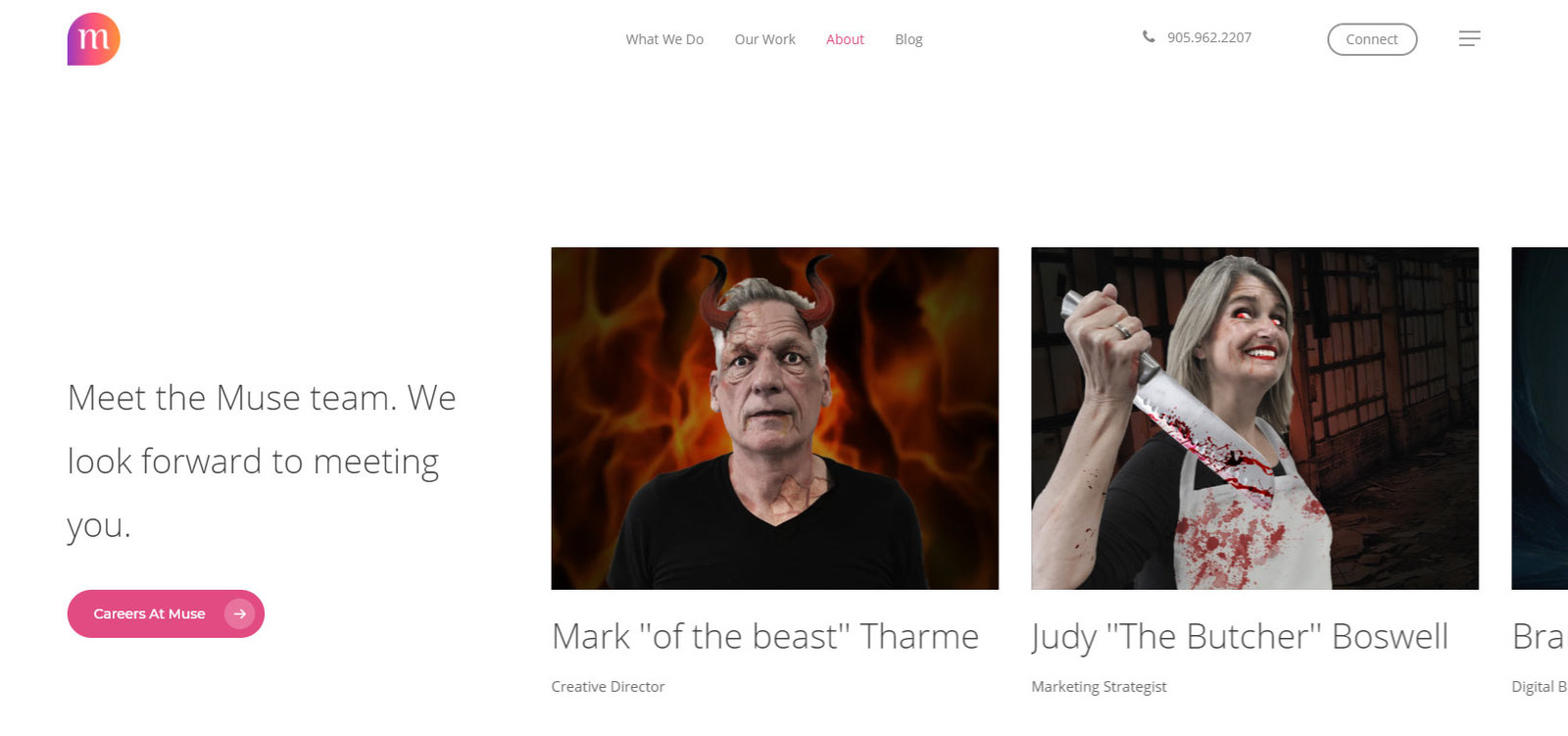 8 - Write some Halloween inspired content
As people search for topics related to Halloween, you could benefit from adding Halloween inspired content to your website. Think of blog posts and infographics that are fun and engaging. Share it on social media.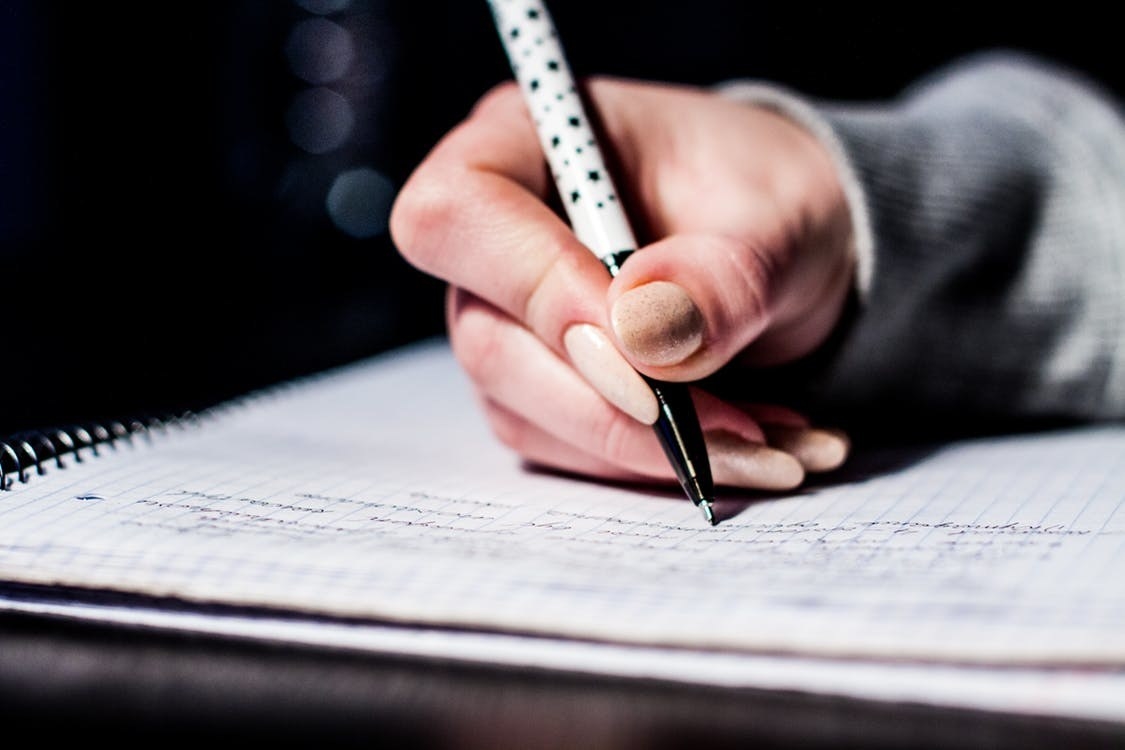 9 - Make it musical
We all love music and Halloween music is no exception. Maybe you can crack a smile out of your visitors with spooky sound effects or videos?
10 - Add special effects
The devil is in the detail. Add subtle Halloween flavour to your website with special effects, overlays and backgrounds. Think of fog overlays for your photos, backgrounds with fire, etc.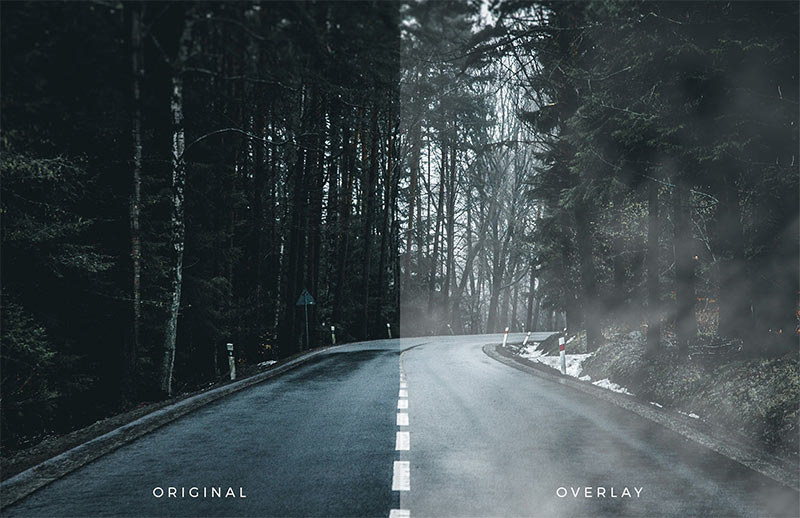 11 - Give your favicon a lift
The favicon is the little icon that shows up next to the page title in the active tab of your browser. Play around with it. Try orange and black.