Joggers have emerged from the depths of the fashion world to give women and men everywhere the ability to look fierce without sacrificing comfort, but we didn't really know how to dress them up. Join us on our fashion journey.
To really understand the jogger world, resident fashion king Eugene gave us some tips.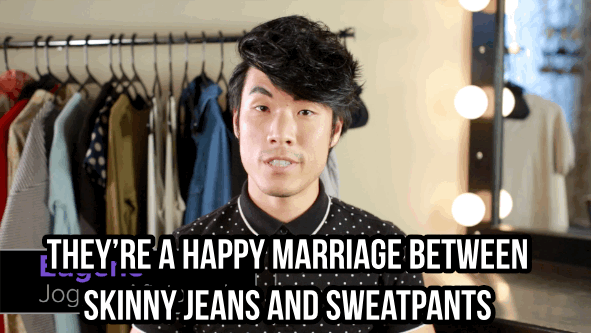 After being ​˜blessed˜​ by Eugene's fashion-savvy mind, we were ready to try them out ourselves...but we had a few reservations about possible flat butt.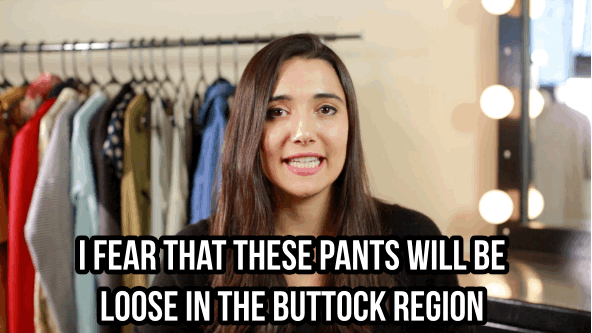 Bring it on.
The mom-butt was real.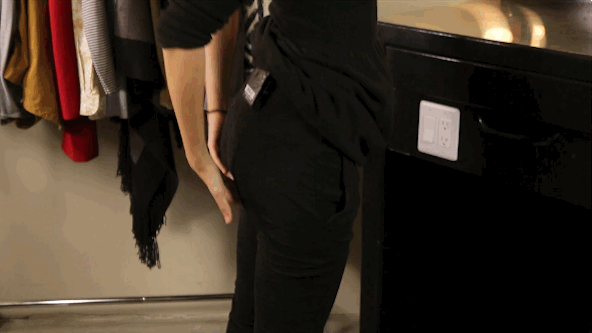 We each designed an outfit that expressed our own personal style: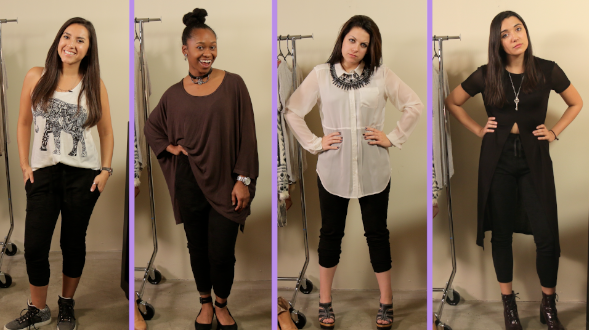 Chantel was able to successfully channel her sporty-chic side in a graphic tank and patterned high-tops.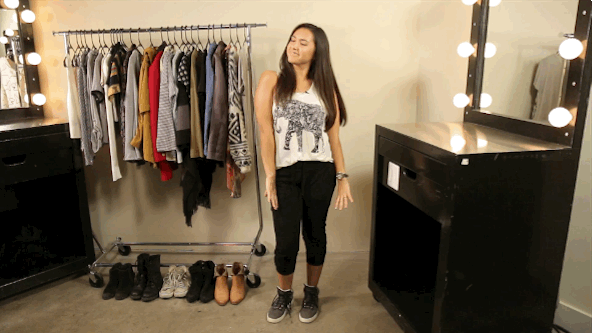 Freddie found a way to make her edgy style something cozy and comfortable by pairing the joggers with a poncho and flats.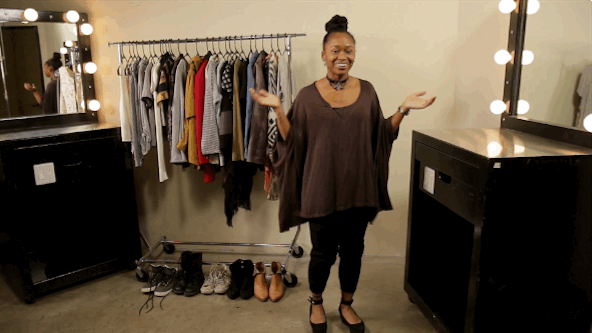 Candace went back to her uniform days, dressing the joggers up with a white blouse, a black statement necklace, and heels.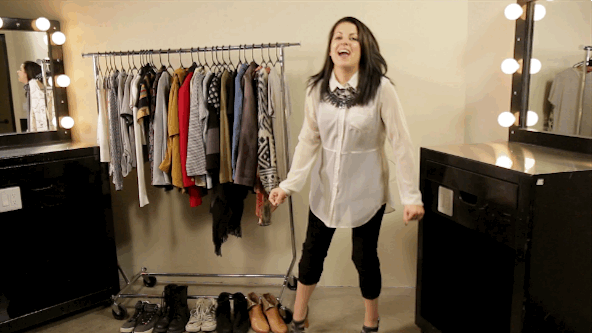 Safiya still managed to pull off her Queen of Darkness fashion sense AND hide her mom butt with a black shirt and combat boots.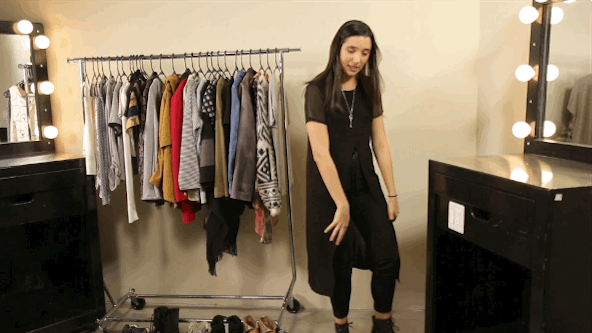 So, can anyone wear joggers? The answer is totally "yes," and you can sleep, lounge, and work out in them.