Their inspiration came from various YouTube makeup artists doing makeup tutorials with kids makeup. But it was important to remind all of us they are just regular people...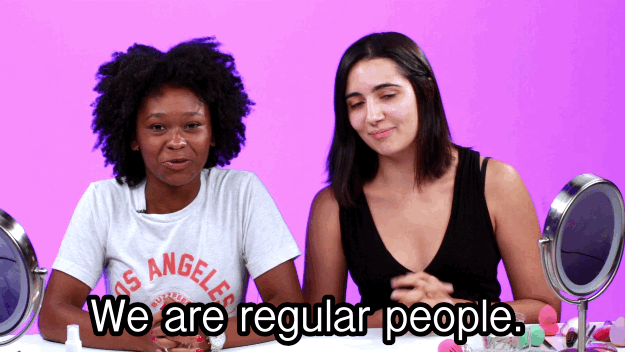 ...but still fuckin' royalty.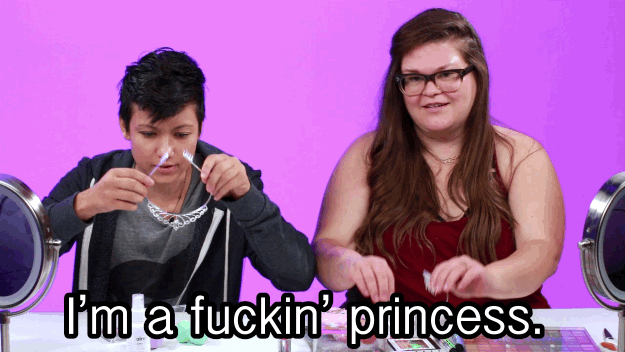 The first product they tried was Claire's BB Cream. Unfortunately, the BB Cream offered only one shade for EVERYONE...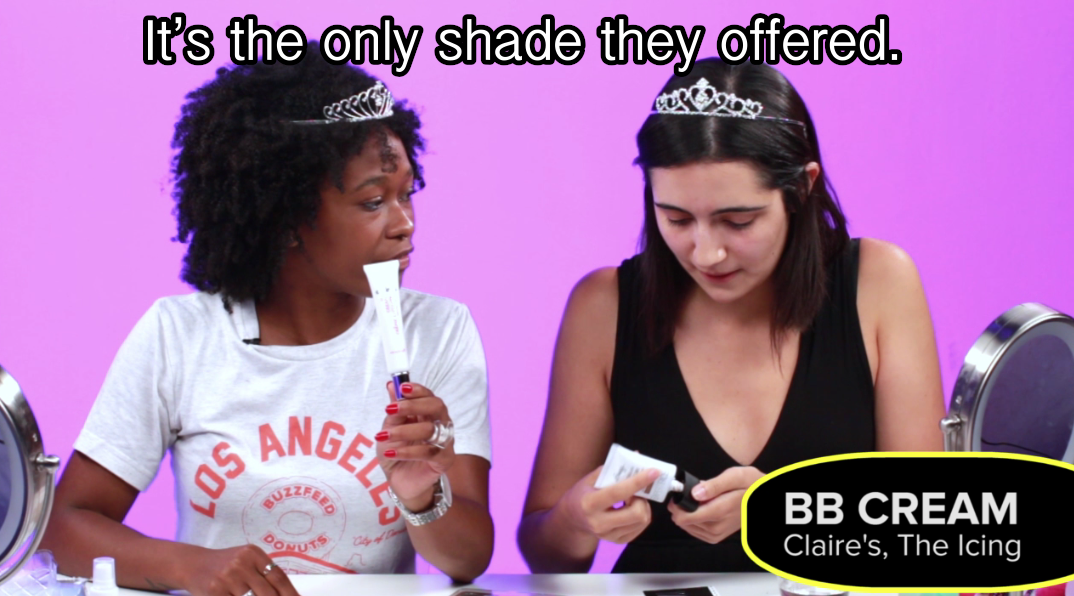 ...☕️🐸.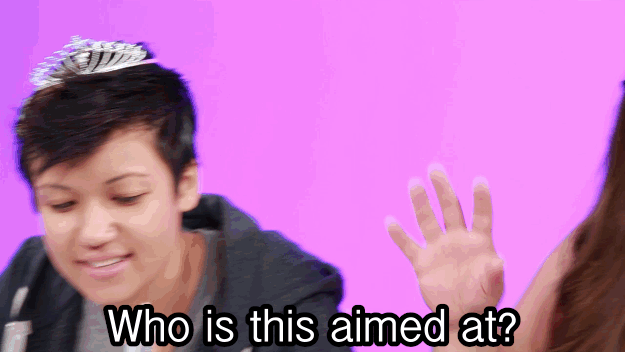 They tried another BB Cream from Icing, but this also wasn't very culturally sensitive.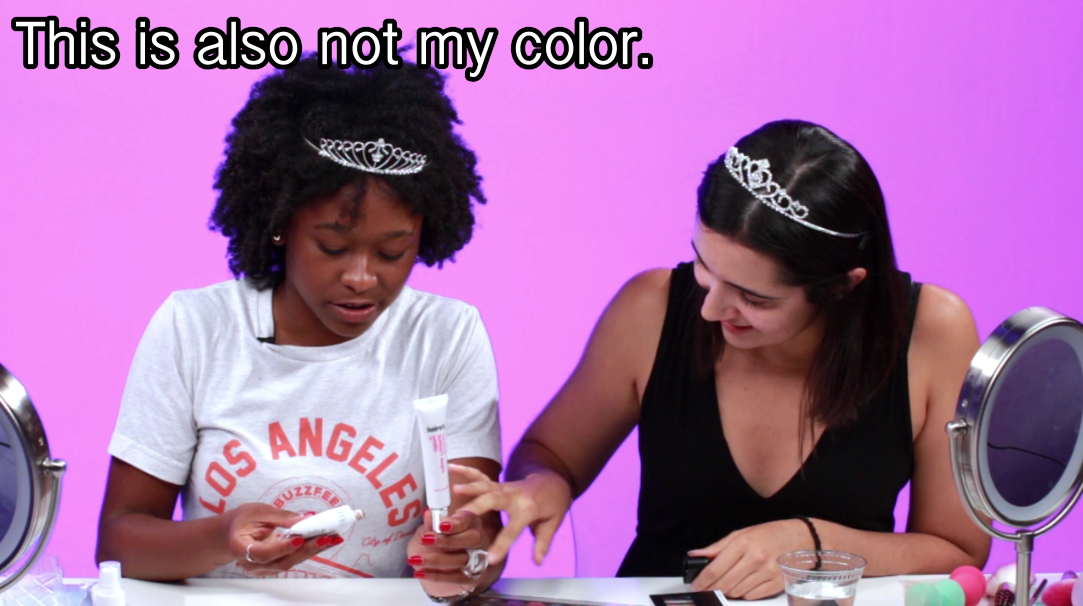 It kind of seemed like these products were a little too mature for young'uns.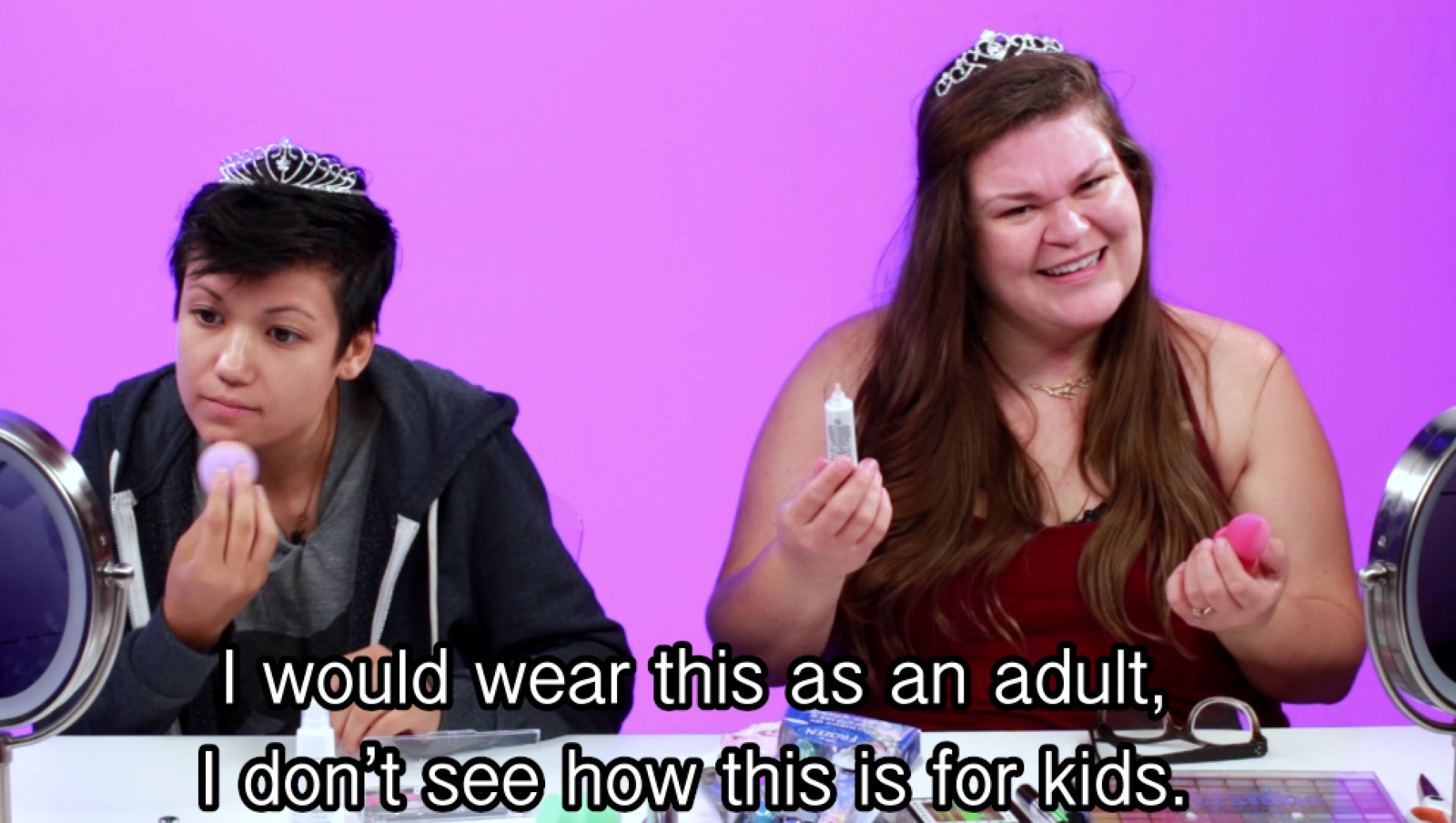 Next, the ladies tried Justice's blush...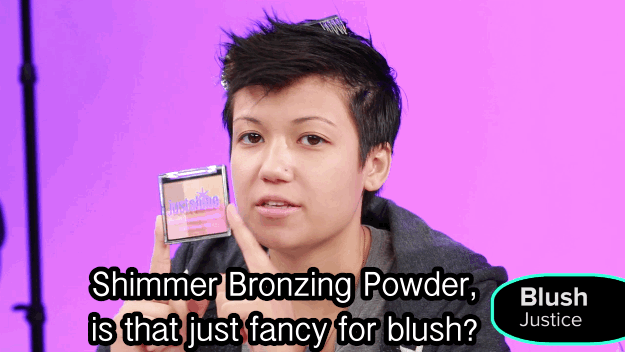 ...and learned that it could be used for other things as well: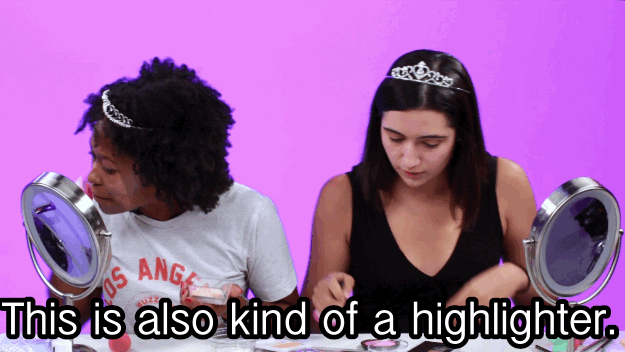 It's safe to say that all of us makeup lovers died a little when Freddie held up the Claire's eyeshadow palette.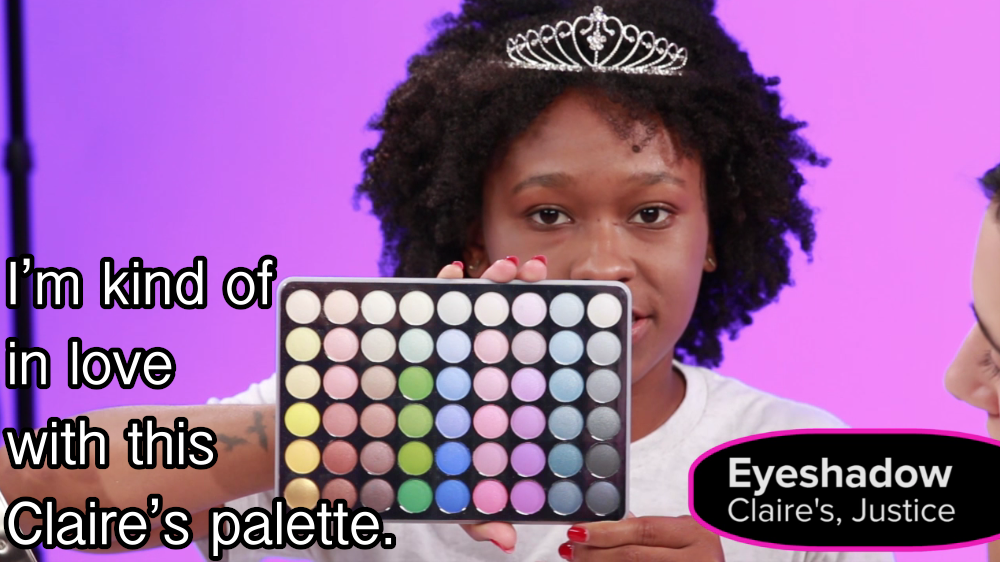 LOOK AT ALL THOSE COLORS.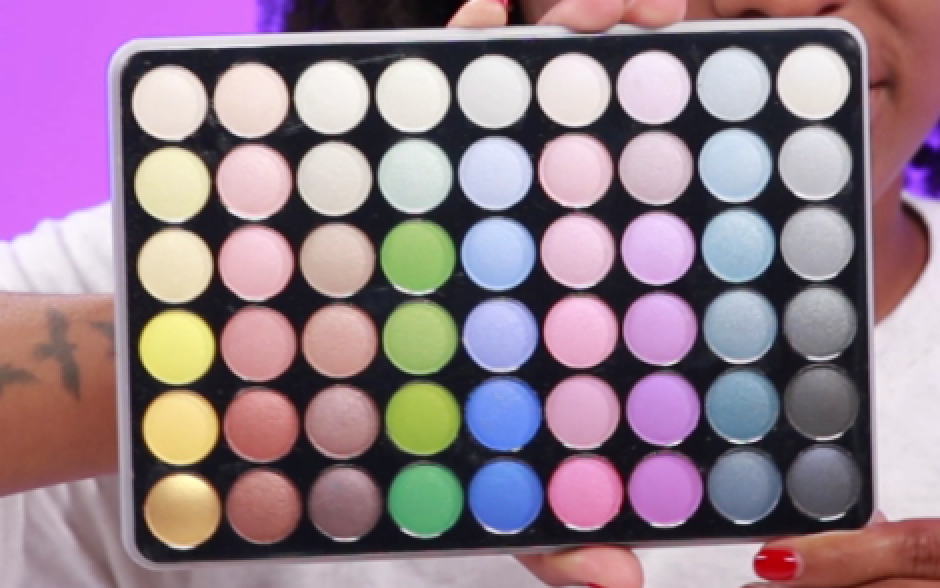 Sidenote: Do you all remember these?

Some of the ladies were feeling magical...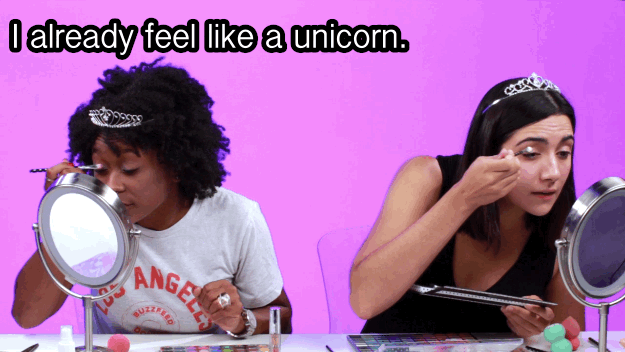 ...while others relived childhood games.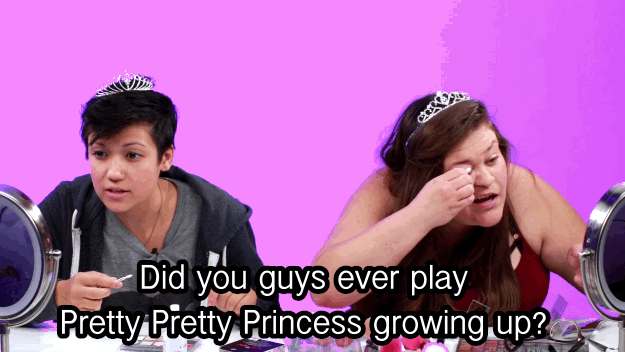 And things were going smoothly — until they tried Claire's eyeliner. Jen was struggling.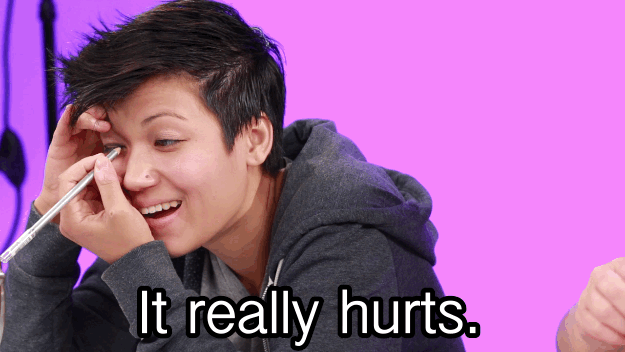 Like really, really struggling.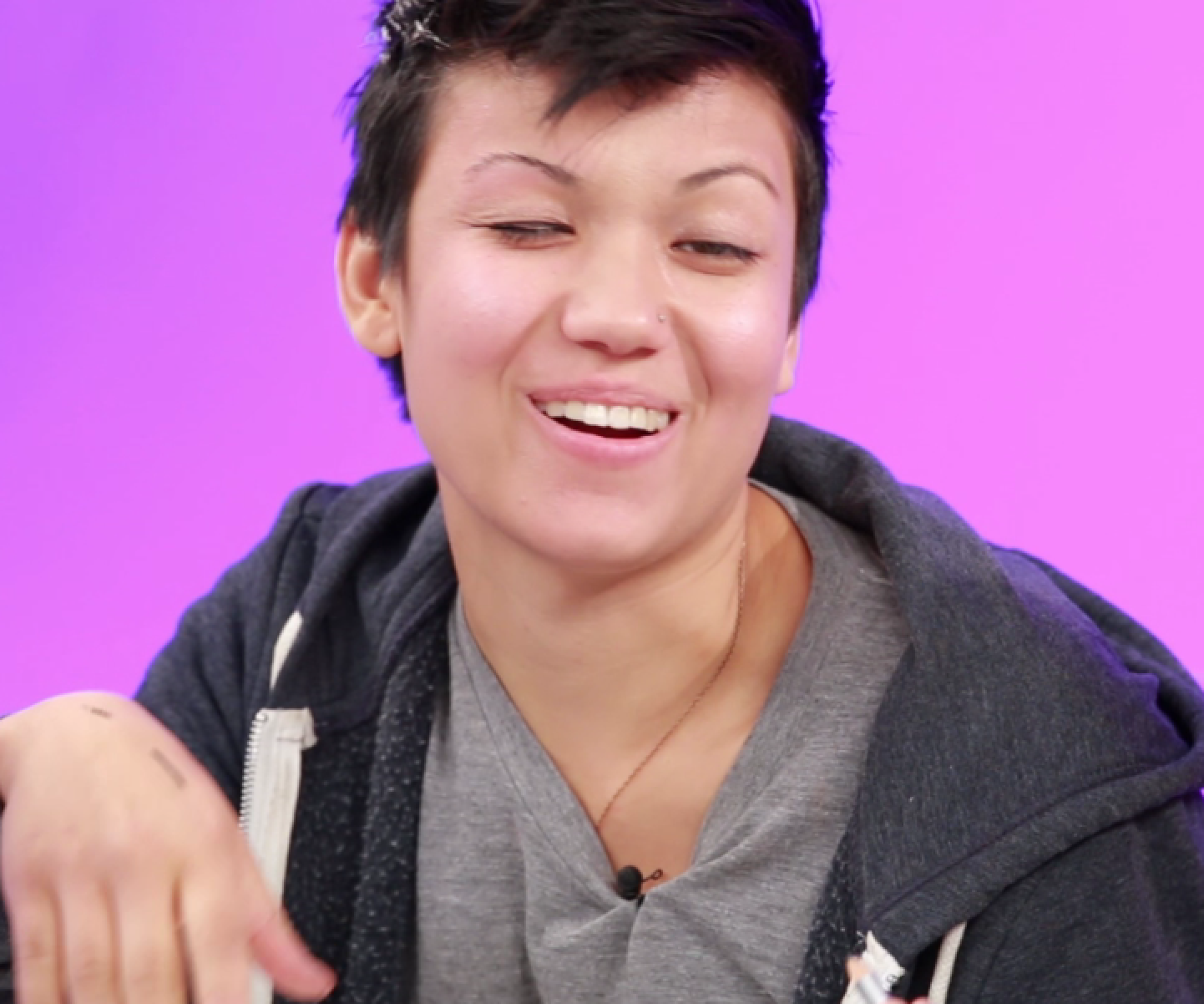 There is nothing like makeup that looks good and tastes great, right?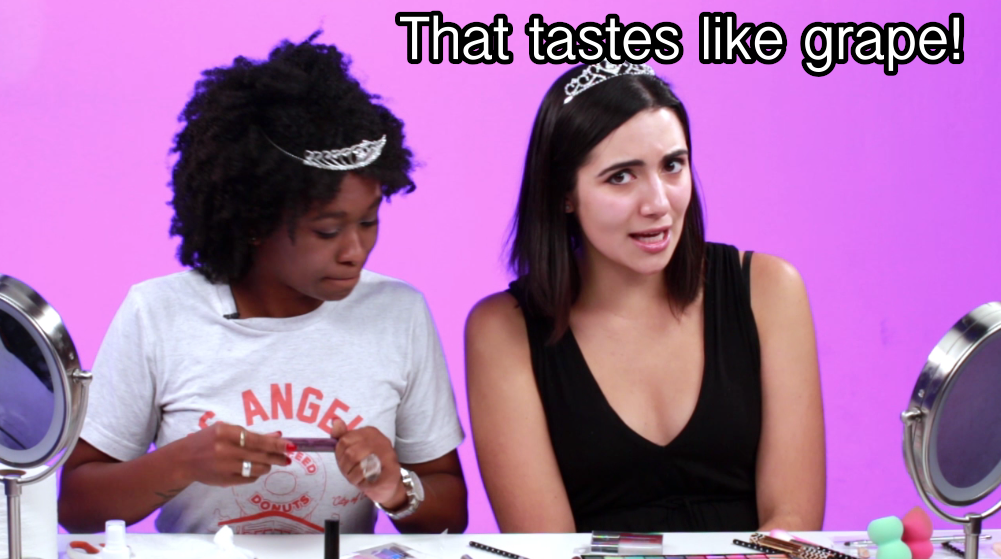 Overall, kids makeup had these ladies ready to accomplish life goals.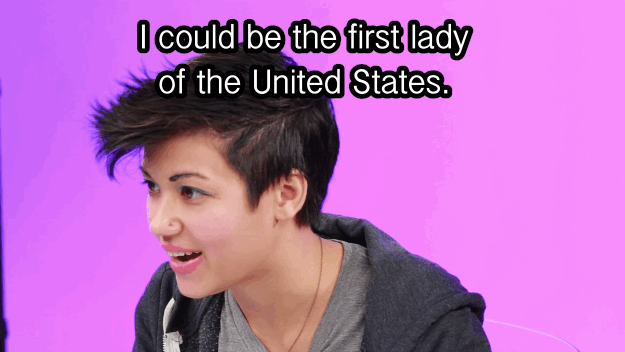 AND SLAYYYY THE REST OF THE DAY AWAY.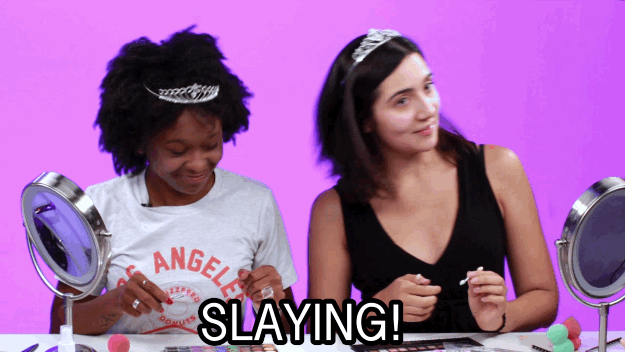 Looks like there are no comments yet.
Be the first to comment!