We Spoke To The Man Behind The Viral Interview About The Grenfell Tower Fire
"I feel a bit a sick really, if I'm honest. This has been such a mad experience," local resident Peaky Saku told BuzzFeed News.
An interview with 22-year-old west London resident Peaky Saku went viral on Wednesday in the aftermath of the tragic tower block fire that has claimed at least 17 lives. On Facebook the video has over 3 million views.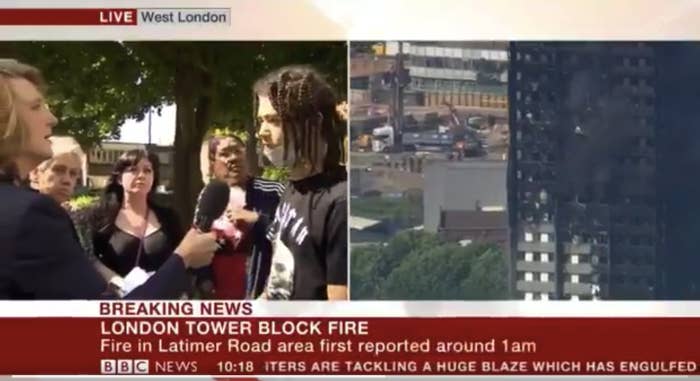 Peaky Saku, a music artist and producer who lives in a block near Grenfell Tower, told BuzzFeed News he saw the tragic incident unfold from his kitchen window, and said the full weight of what had happened had just started to sink in.
"I feel a bit a sick really, if I'm honest. This has been such a mad experience."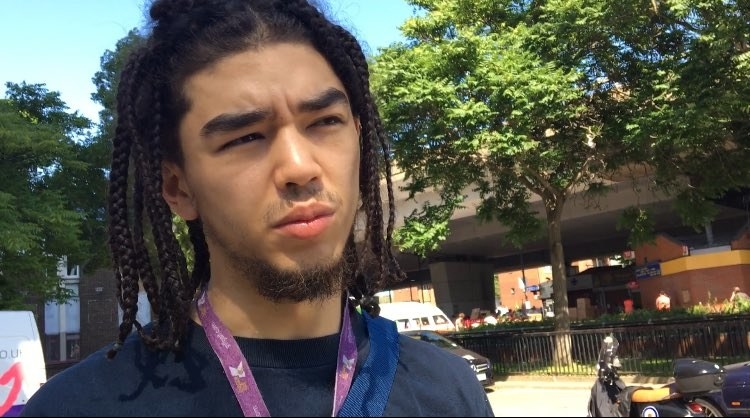 "I'm so grateful for the people who brought clothes and food down here and came down to help."
He went on to say: "But I do feel like there's a certain point when, situations like these, there's an excitement to it, there's a story, and everyone is happy to be here and be around with all the cameras around. People were treating it almost like a day out yesterday."
"People were coming here just to chill in the sun and spectate like a nice little bonfire or something. And that's not what it's like for the people here. When all the news cameras are gone and all the police are gone we've got to stay here and look at that building and help the people that are homeless," he said.
"It's more sunken in today, to be honest. Yesterday I don't even think it had sunken in. There were a couple people I know that were missing and weren't accounted for. I couldn't even make the phone calls myself to make sure everything was alright – I didn't want to hear the bad news.
"One person that I thought I'd lost is apparently in the hospital – he's in a critical condition."
Peaky Saku said he would not be satisfied until he saw the authorities – as well as Rydon, the construction firm that carried out a £10 million renovation on Grenfell Tower – were held to account.
An investigation is ongoing and the prime minister Theresa May today announced there would be a full public inquiry. Later in an interview with Sky News, Peaky Saku said he had little faith the public inquiry would change much.
Telling interviewers he did not want to come across as one of those "conspiracy people", he said he had seen enough to know "this system has the ability to fail you easily... the system has failed a lot of people I know in countless different ways".
Peaky Saku told BuzzFeed News he'd been left furious after watching Rydon director Andrew Goldman be questioned on Good Morning Britain about recently applied cladding, which eyewitnesses said lit up "like a matchstick" once it caught fire.
BuzzFeed News analysis of planning documents found the cladding was made from the same material used in other tower blocks that suffered fires.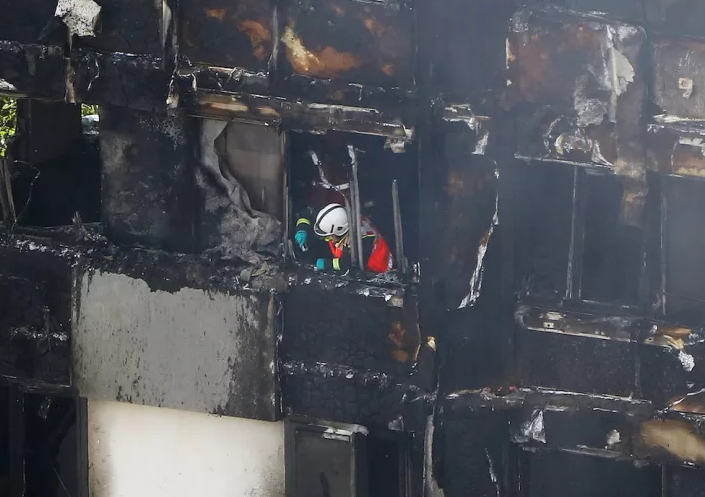 "Yesterday when they asked him about the cladding he didn't know what it was," Peaky Saku said. "It's pretty appalling considering they upsold it to everyone in the area like it was going to be some sort of improvement."
His anger echoed what many residents in this part of Kensington are feeling. He claimed that "a lot of decisions that are made in our section of the borough are made to please people in the wealthier section".
He added: "Even the cladding they put on Grenfell, the reasons they laid out in the planning documents, one of them was to improve the appearance of the area – because it's a high building that a lot of people can see."
When BuzzFeed News analysed the planning document, it stated the "primary driver behind the refurbishment" was to address the "excessive heat loss during the winter months". Elsewhere in the document, it states the cladding was "an integral part of the upgrade to the heating of the building, while also being a complete overhaul to its appearance".