Warwick University has launched an investigation after a student found a racist note on her bananas on Tuesday morning.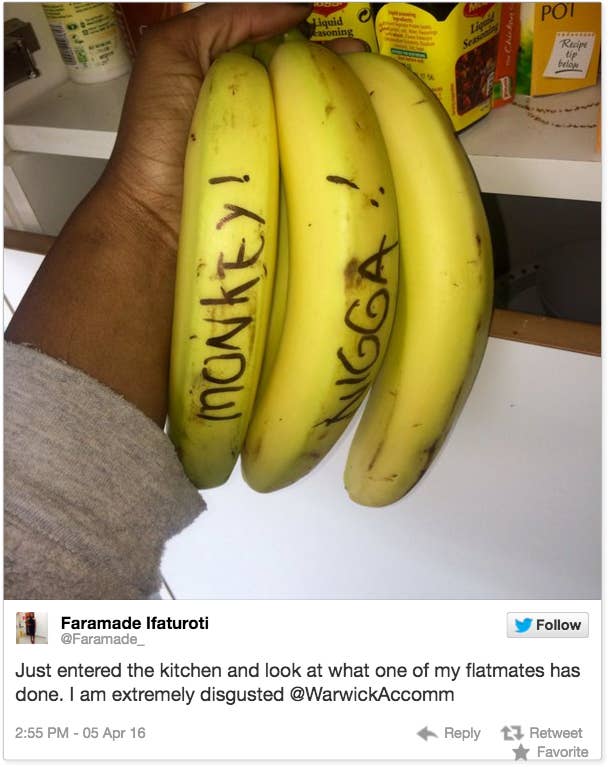 Faramade Ifaturoti, a 19-year-old biomedical-science student, said she was "extremely disgusted" by the note, which she said was written by one of her flatmates. She shared a photograph of the bananas on Twitter.

The university said it was investigating the "racist incident" as a matter of urgency.
On Wednesday a spokesperson for the university told BuzzFeed News that Ifaturoti had been offered alternative accommodation on campus while they conduct their investigation.
The statement said: "A senior member of the University's Residential Life Team is in direct contact with the student concerned and the student has been offered alternative accommodation in a number of other locations on campus while the matter is being investigated."
On Tuesday Peter Dunn, a spokesperson for the university, told BuzzFeed News:
"We treat each incident or event – depending on what it is – seriously. Our concentration right now is on this case."
A friend of Ifaturoti said a photo of Donald Trump was also found on the fridge, alongside the racist note.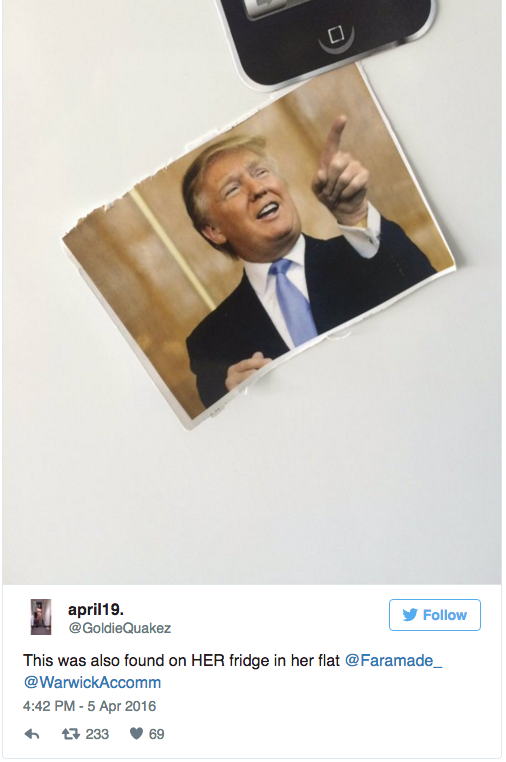 Ifaturoti told BuzzFeed News that when she saw the note she felt "upset" and "as though I'd been targeted", but that "this is not the first time something like this has happened".
Although she said that she can't be sure whether it was intended as a joke or something more serious, she now wishes to move accommodation.