Two Explosions At Churches In Northern Egypt Have Killed Dozens Of Christians
ISIS has claimed responsibility for the targeted attacks on Egypt's Coptic Christian minority.
by
,
,
,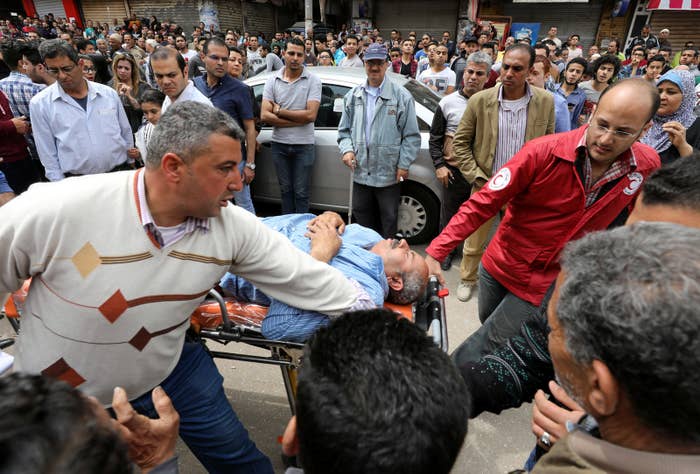 Powerful explosions struck two Coptic Christian churches in Egypt's north, killing at least 44 people and injuring more than 100 others on Palm Sunday. ISIS quickly claimed responsibility for them.

The attacks targeted Coptic Christian congregations in Egypt's second city of Alexandria and the Nile Delta city of Tanta at the beginning of Holy Week in the region.

Hours after the attacks, Egypt's President Abdel Fattah al-Sisi, declared a state of emergency and ordered immediate deployment of his military to aid local police in guarding important buildings and facilities across the country.
While it is not uncommon for Egypt to declare a state of emergency, it is not a popular move. In 2013, later-ousted president Mohamed Morsi declared a month-long state of emergency that instituted a curfew and gave police increased power to arrest and detain. A nearly 20-year state of emergency declared by Hosni Mubarak was a contributing factor in 2011's Arab Spring revolution.
Activation of a state of emergency means something different in each case, but it frequently gives government and law enforcement increased ability to implement restrictive safety laws and to bypass the usual due process of law.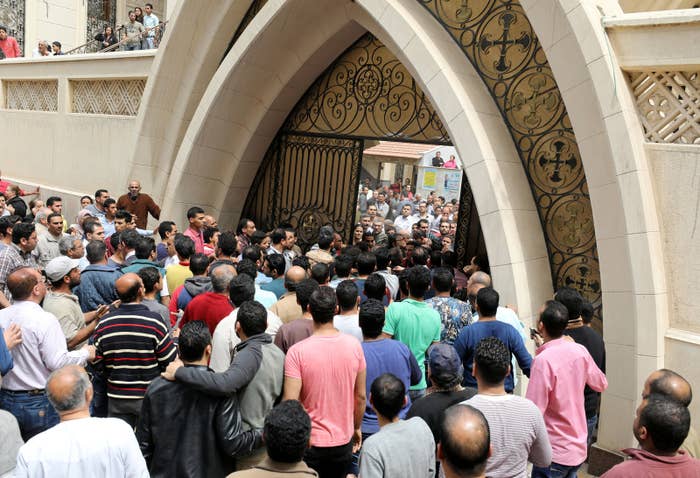 These attacks were rare in that they happened outside of Egypt's volatile Sinai Delta, targeting civilians in the country's densely populated Nile Valley. While ISIS claims responsibility for nearly all acts of terror committed globally, the group's history of involvement and conflict in this region makes this claim more credible.
At least 27 people died and about 78 were injured during the first explosion, at St George's Coptic Church in Tanta, according to state media reports from the deputy minister of health.

A few hours later, a second explosion outside St Mark's Coptic Church in Alexandria left at least 17 people dead and at least 48 injured just as Pope Tawadros II finished services. His aides later told local media that he escaped unharmed.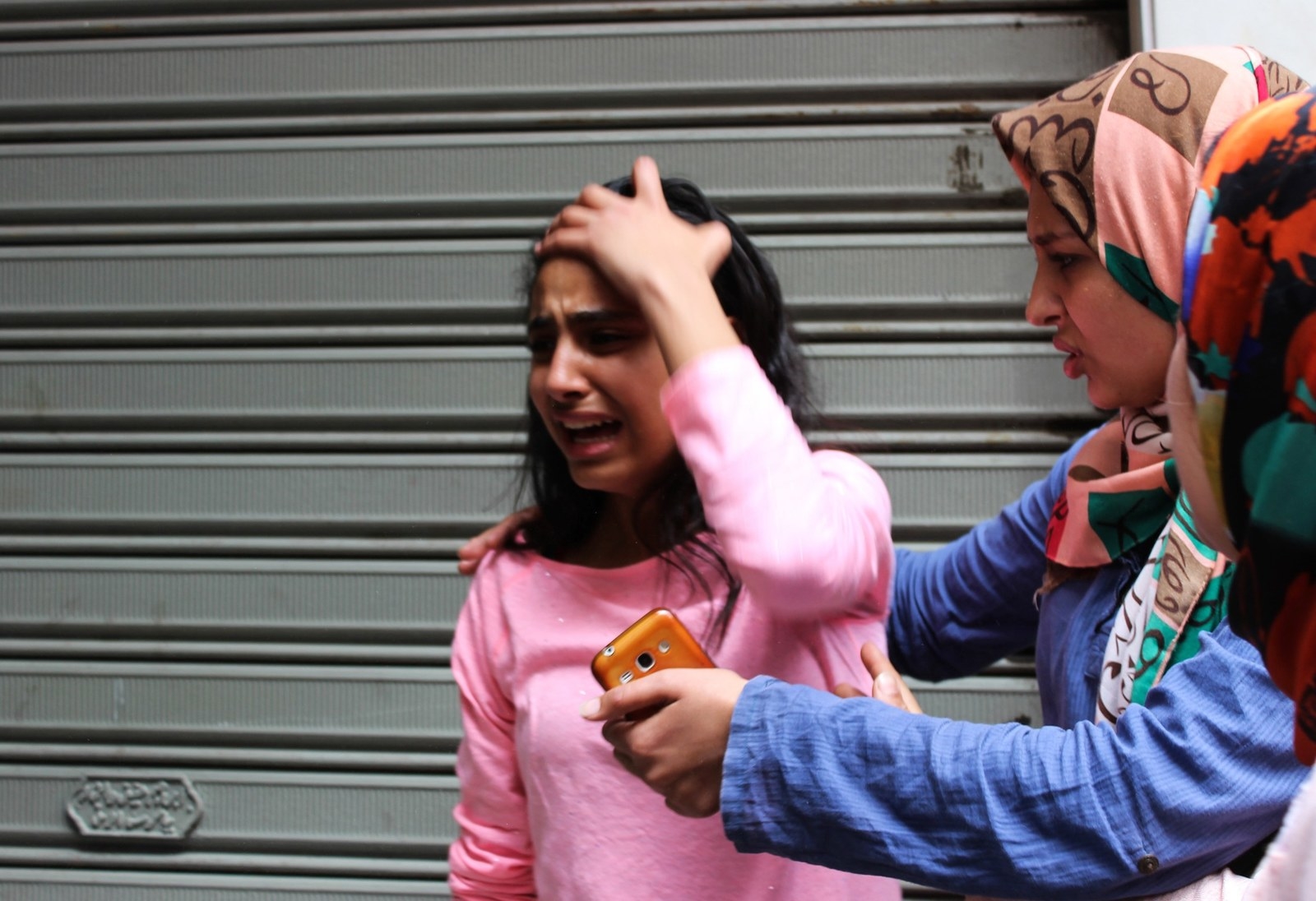 Video aired by Egyptian television channels showed the dramatic moments when the Tanta bomb struck. The clip showed church deacons in white gowns singing and then a sudden blackout followed by the sounds of screaming and blood splattered on the church pews.

Another video showed the moment when the alleged suicide bomber in Alexandria blew himself up. It came as he appeared to try to enter the church without passing the metal detector, triggering an explosion moments after a guard rebuffed him.
President Sisi is an ally of US President Donald Trump, who issued a speedy message of condolence about the attacks in two hastily worded tweets Sunday:

"So sad to hear of the terrorist attack in Egypt. U.S. strongly condemns. I have great..." Trump wrote in the first tweet, finishing with, "... confidence that President Al Sisi will handle situation properly."
Sunday's blasts were the latest of several targeted attacks by Islamist militants on Egypt's Coptic Christians, which make up roughly one-tenth of the country's population of around 92 million.

Violent attacks against Coptic Christians in Egypt have risen since 2013 when Egypt's armed forces overthrew the elected Islamist president.
Following the bombings, Israel announced Monday it would be closing its Taba border crossing to Egypt following warnings of an "imminent" attack.
Israeli intelligence minister Yisrael Katz said in a statement that there was intel regarding a potential "terror attack" against tourists in the Sinai peninsula. The crossing is still open for people wanting to return to Egypt.

On Sunday morning Pope Francis, who is due to visit Egypt this month, condemned the first attack after his Palm Sunday mass in St. Peter's Square.

"I pray for the dead and the victims," he said. "May the Lord convert the hearts of people who sow terror, violence and death and even the hearts of those who produce and traffic in weapons."