The storm saw powerful winds of 81 mph and a record rainfall of up to 304 mm in 24 hours.
NASA's Goddard Space Flight Center in Greenbelt, Maryland calculated and mapped the rainfall using data from the Global Precipitation Measurement and other satellites.
They used the Integrated Multi-satellitE Retrievals for GPM (IMERG), which works by collecting information about precipitation from a number of satellites and instruments located around the world.
These include DMSPs from the U.S. Department of Defense, GCOM-W from the Japan Aerospace Exploration Agency, and MetOps from the European Organization for the Exploitation of Meteorological Satellites.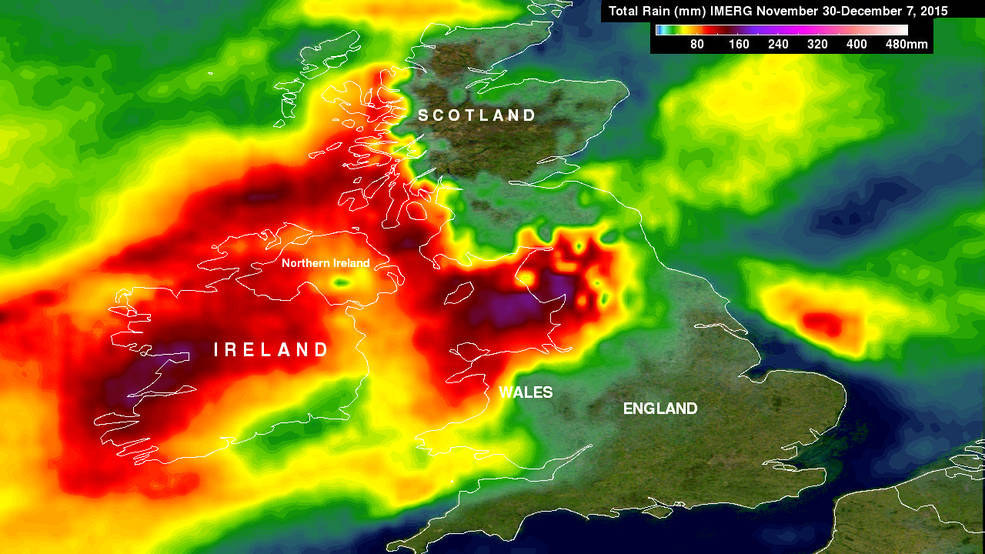 Around 42,000 properties in northern England suffered power cuts on Monday afternoon, following the devastating aftermath of Storm Despond.
On Tuesday morning Electricity North West (ENW) announced that they had restored power to all but 1,514 homes and businesses in Cumbria.
The Met Office said that more extreme weather and flooding is expected on Wednesday, though it is not believed to match the levels seen over the weekend.