A man created a beautiful tribute to his dad on the 16th anniversary of his death that has touched thousands of people around the world.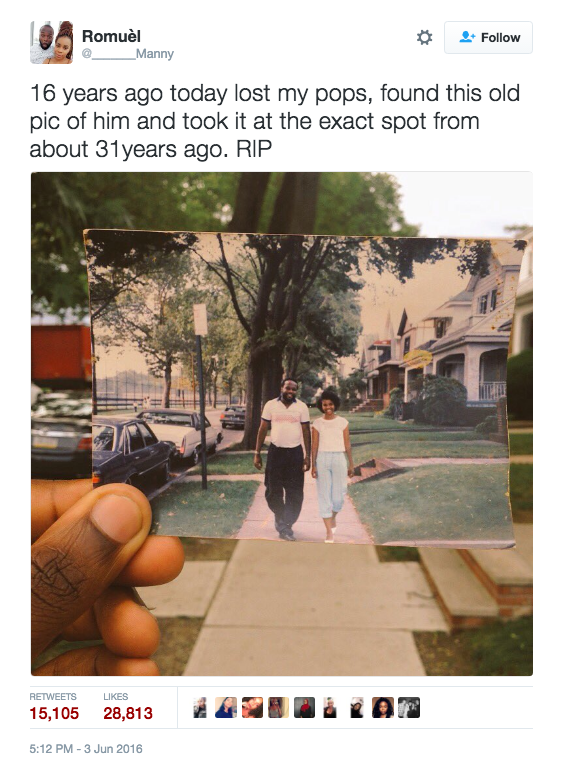 Emmanuel Falaise, a 27-year-old emergency medical technician from Brooklyn, New York, found a 31-year-old photo of his father on Friday in a small box while cleaning his living room.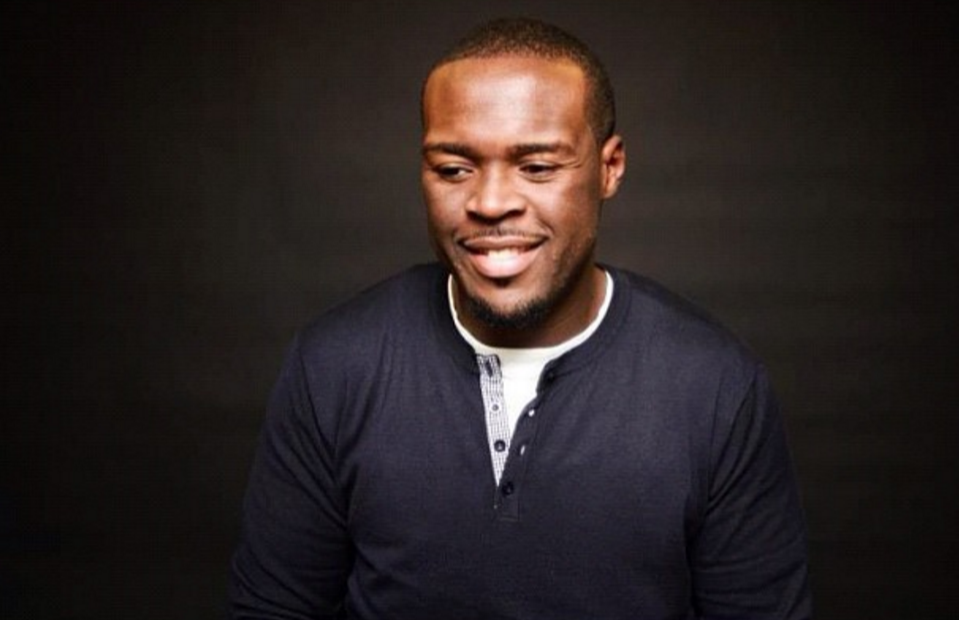 Falaise immediately knew the spot where his dad had been standing in the picture and went to the same place to create a new image. "It felt like I had him pose for me," he told BuzzFeed News.
He added: "What caught my eye was the background of the photo. I knew exactly where that photo was taken: It's right next to [Midwood high school] football field.
"I said to myself I could probably line up the photo to look like I took a photo of my dad in the past."
People fell in love with the tribute, which has now been shared more than 15,000 times on Twitter with nearly 30,000 likes.
Falaise said that he's been "overwhelmed" by the positive response towards it and messages from strangers around the world.
"It started out as close friends showing sympathy for my late father, and then in a blink of an eye I was overwhelmed with sympathy from complete strangers," he said.
"That day would normally be very sad for me and my mom because of the memory of my dad passing," Falaise said.
"[But the] kind words from strangers took my mind off the hurt and made me focus on happy memories of my dad."