This Is What Grenfell Survivors And The Local Community Hope For From The Public Inquiry
"They didn't listen to us at all, so now we want to know why."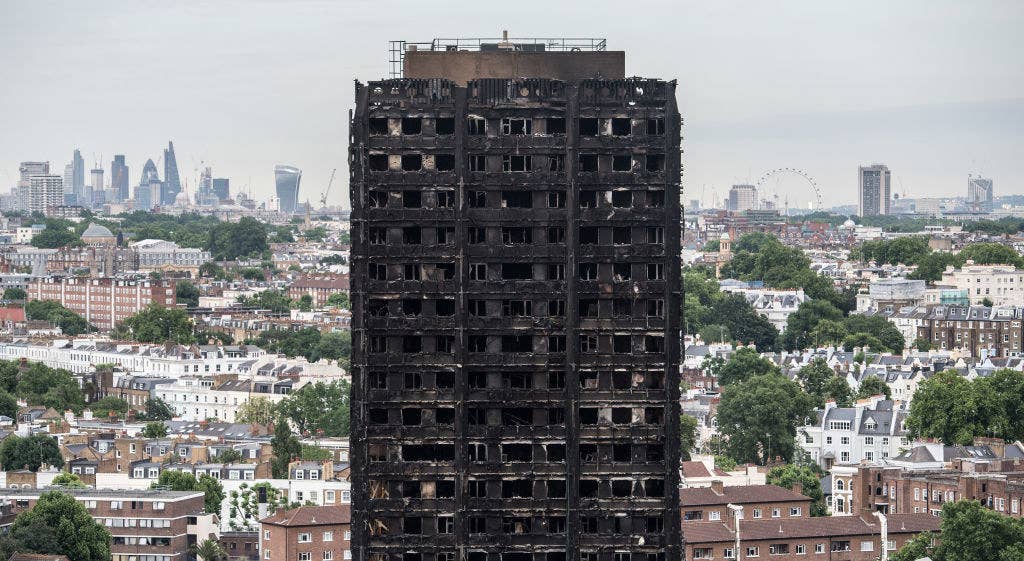 In June, more than 80 people died after a fire tore through Grenfell Tower in west London. Three months on, a long-awaited public inquiry into the tragedy will take place on Thursday morning.

The inquiry will be led by chairman Sir Martin Moore-Bick, and an interim report is expected to be published by Easter 2018.
After more than 550 submissions from the public, last month Downing Street said the inquiry will investigate the following:
– The cause and spread of the fire

– The design, construction, and refurbishment of Grenfell Tower

– The scope and adequacy of the relevant regulations relating to high-rise buildings

– Whether the relevant legislation and guidance were complied with in the case of Grenfell Tower

– The actions of the local authority and other bodies before the tragedy

– The response of the London Fire Brigade to the fire and the response of central and local government in the aftermath
BuzzFeed News spoke to survivors, local residents, and local MP Emma Dent Coad about their hopes for the public inquiry.
Randa, who would only reveal her first name, lived on the 13th floor of Grenfell Tower. She escaped with her husband and two children aged 3 and 6. Three months on, the family are still living in a hotel.
She told BuzzFeed News she'll be attending the public inquiry's opening on Thursday morning. For her family, she said, the most important part of the inquiry is getting answers.
Residents warned the council about the safety of the building before the fire but were ignored. "They didn't listen to us at all, so now we want to know why," Randa said.
Despite this, she is feeling positive about the public inquiry. "I'm just waiting to see what's going to happen tomorrow," she said. "I've spoken to the judge before and I think he's going to do a good job. I hope that is true, to be honest."
Paul Menacer, who escaped from the sixth floor of the building, told BuzzFeed News he wants to see prosecutions as a result of the inquiry.
"I don't want what happened at Hillsborough, where things were covered up," he said. "We want people to be prosecuted for what actually happened, and justice for over 80 people that died."
Menacer said a lot of survivors are sceptical about whether everything will be investigated. He said justice would only be served if the inquiry covers a broad range of issues, such as the potential negligence of the council and the tenant management organisation. He also wants the lack of response from the government and the local council in the days following the fire to be looked into.
"I'm hoping it's a broad inquiry," he said. "Not just a quick look at how the fire started or what they did wrong – we need a broader picture about social housing for the area, how long it's taken people to be rehoused."
Ishmael Francis was born in Grenfell Tower. He lived there for 25 years before moving into the estate just next to the building with his two young children. Francis and his family saw the tragedy unfold on the night of the fire and knew several of the victims.
"My mum had a breakdown watching her first home as a mother burn to the ground," he said. "It affected me so deeply that I can't even explain. I've lost a lot of friends. And I think because of how it affected me, it's now affecting my kids. They've fed off me being down and not going to work."
Francis said he hasn't decided whether he wants to attend the public inquiry opening on Thursday morning. "I've been to every single meeting and we're just going around discussing the same things. The first two months it was just meetings after meetings. [Kensington council leader] Elizabeth Campbell always turned up, but we didn't get any answers or anything – it's like they just turned up so they can say that they turned up after the fire and listened to us scream and shout."
Despite his scepticism, Francis hopes survivors and the wider west London community get answers and justice. "I hope that survivors get answers, and that anything that's promised to them is put in writing. It's all good saying stuff, but they've been saying stuff from the beginning without things actually getting done."
Francis believes justice will be served through the separate criminal investigation into the disaster. "Someone has to go to jail," he said. "There's no point doing this if no one is going to go to jail. We know that after all this all they'll say is that lessons will be learned from the Grenfell fire tragedy ... but lessons are never learned."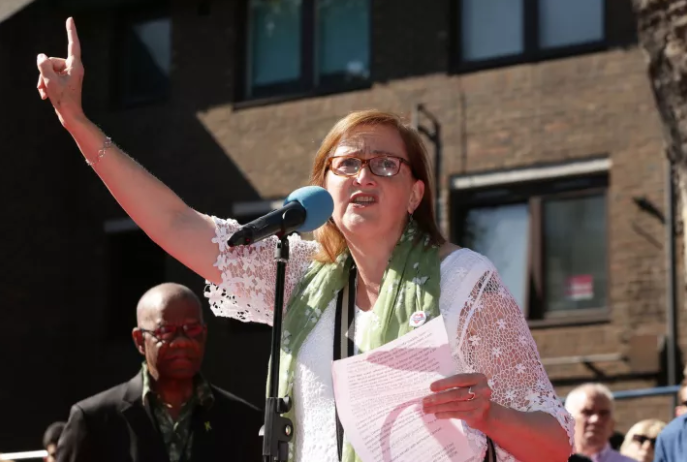 Emma Dent Coad, the area's MP, told BuzzFeed News she feels frustrated by the public inquiry. Although she believes it will fulfil exactly what it says it will do, her fear is that it will ignore the important questions of why such a tragedy could happen in the richest borough in the country.
"I think people will be frustrated by the public inquiry, I'm very frustrated by this," she said. "My fear is that it will be a technical exercise, and the 'why' questions won't be answered.
"I think the inquiry as laid out will will do exactly what we thought it would do. Martin-Moore Bick will do precisely what we thought, which is a technical assessment of what has happened. But that's just about what happened – we all want to know why."
Coad continued: "The 'why' is not getting answered in this inquiry – we all need to know why it happened. All the issues that the tenants were asking about, why were their concerns ignored? Why were people allowed to specify flammable material on a building that was otherwise a concrete frame building and would've been immune from fire spread if it was properly maintained? And how have things got so bad that this was allowed to happen in the 'richest borough in the universe', which is what one of the Conservative cabinet members called it."
Professor Chris Imafidon, a local resident and volunteer, told BuzzFeed News he hopes the inquiry panel takes concerns seriously. However, he believed there were already signs of this not being the case.
"The location of the inquiry is an indication that they are not taking us seriously," he said. "We suggested that anything to do with the Grenfell Inquiry must be local to the survivors. So far they have not taken that suggestion to heart."
Like many others, Imafidon wanted the inquiry to look at the wider issues of what went wrong. His concern is that the terms of reference are too narrow. "We also expected them to deal with the real issues behind the fire, rather than just what started the fire," he said. "It looks to us like a formality, rather than a genuine sincere attempt at uncovering what went wrong."
Imafidon continued: "I hope something like this never happens again. It's not about vengeance, it's about looking a why a building in central London burned down – like something from the medieval days. Everybody is trying to protect themselves so they don't make themselves liable, and nobody is looking at the fundamental things that went wrong."