This Is What People Displaced By The Grenfell Fire Are Going Through Now
Anxiety attacks, sleepless nights, and missing home: BuzzFeed News spoke to people trying to rebuild their lives four weeks on from the inferno.
Paul Menacer
After Paul Menacer managed to escape the fire that turned his home into a towering crematorium, the last place he wanted to seek help was beneath its blackened remains.
Yet, like many of the survivors of the Grenfell Tower fire, that is exactly where he has been forced to go.
It is now four weeks since the blaze that tore through the 24-storey tower block, killing at least 80 people. Menacer made it out of his sixth-floor flat as the building went up in flames.
At least 255 people escaped the tower during the fire and the majority are still living in hotels. Although former residents have now viewed 78 homes, only 22 offers of rehousing have been accepted and four families rehoused.

Along with most of those who escaped that night, Menacer is currently staying in a hotel in another part of west London, but to access official help he has to pass the building's charred skeleton.
The effect is disturbing.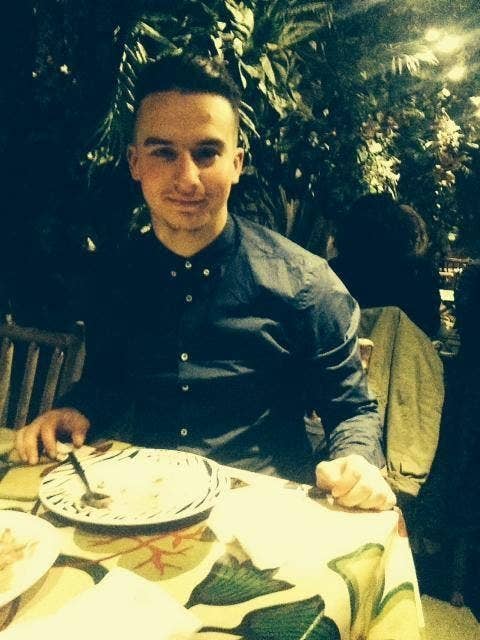 The 23-year-old said that many survivors are too traumatised to leave their hotels and face what's left of the tower. He believes it was inconsiderate of the government to force survivors to walk past the burnt-out building in order to receive support from the Grenfell assistance centre at the Westway sports centre.
"I got a phone call saying that they were going to put me in a hotel, but for community support I would need to go to the Westway – but why do we need to go to the Westway? We're the victims," he told BuzzFeed News.
"They know where we are, but we have to walk past reminders of the fire. Every time we come to the Westway we have to pass the building. People don't want to see the building, and how bad and disgusting it looks right now."
To access services, survivors have been given colour-coded wristbands similar to those used at festivals. But for Menacer they only add to the feeling that he's being stared at when he goes for help.
"When I get to Westway they give me a little tag thing that I have to put round my arm. The last three times I've been there I've refused to wear it. Why is it that the survivors have to wear a red or a green one on certain days? It makes me feel like we're cattle or something. By wearing this thing round your arm everyone knows which ones are from Grenfell Tower and which ones aren't. I don't agree with that. It's degrading and I'm not wearing it."
The disaster has changed everything for Menacer. He is scared of going to sleep but also reluctant to treat the insomnia because he is paranoid about not waking if a fire breaks out.
"You can't sleep. The doctor tried to give me all these tablets and stuff but you're very anxious and not really wanting to take them because, obviously, what happened with the fire… You're anxious that the fire alarms won't go off, or something might happen and you might not wake up."
Before the fire he was working towards a career in civil engineering and had recently finished an apprenticeship with Crossrail. Now he is convinced he will never work again.
"I would've had very big prospects in life, but I just don't feel like that now. I had my whole career ahead of me. I was doing well. If I told you some of the things that people said about my progression... But now I don't know if it's going to happen and I don't feel like it's going to happen.
"I'm not working any more. I can't work. I've been put on anti-depression tablets to try and help me sleep. But I can't go back to work now – basically the doctors have written me off work because of my mental health. I honestly don't feel like I'll ever go back to work, I'm not in a very good state. The tablets that I'm taking, I don't even think they're working. Sometimes I think they're making me worse."
Menacer's life looked very different before last month.
"I was working 10-hour days, I was playing football, like, five times a week, I was very athletic, I was very sociable. Now I'm not doing football, I'm not doing practically anything in terms of physical fitness like what I was doing before," he said.
He lived with his uncle in Grenfell Tower and acted as a carer for him because of his ill health. "The government were only giving him an hour of care a day, so I was doing things like getting him up in the morning, cooking, cleaning, going to the shop for him. I'd help him go to the toilet, shower and bathe him," he said.
But now, as well as looking after his uncle, he has to look after himself. "My uncle is worse than he ever was before because he's lost some of his very close friends. He lived in that building for 38 years; he's one of the oldest tenants inside that building.
"It's just so difficult, because before all this I was a very active person, and now, because of what has happened, I'm not."
Kimberly Williams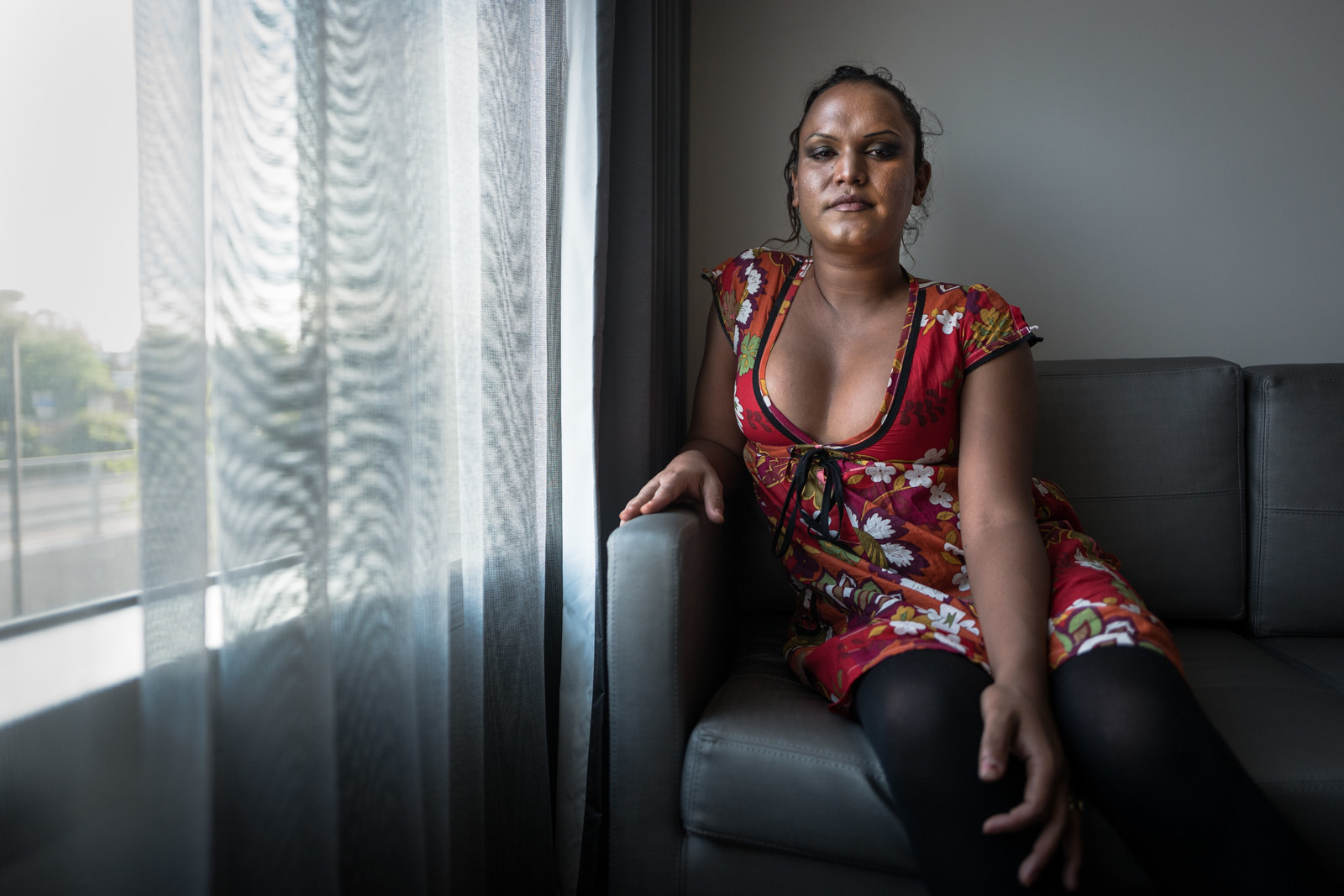 Kimberly Williams has been staying in a four-star hotel since the fire forced her out of her home next to Grenfell Tower. Under any other circumstances, she might have enjoyed the break: She has breakfast in bed, room service does her laundry, and she eats steak and chips most nights.

But Williams is still so traumatised by the night that brought her here that she has left her room only twice in four weeks and is on extra-strength anti-anxiety drugs to help her sleep.
All she wants is to be reunited with her dogs and craves a return to normality. She has four French bulldogs, which she calls her "babies", that have been staying in Battersea Dogs Home since the fire.
"I'm not used to being alone," she said. "I miss doing my own things; I miss my dogs as well. I just want to go back to normality. I want to settle down, get my dogs back, and go back to having a normal life."
Williams didn't live in the tower but on Grenfell Walk directly next to it. She had been living with bipolar disorder, clinical depression, and schizophrenia for many years, but since the fire her doctor has been forced to increase her medication dosage to help her sleep.

Her bulldogs were instrumental in helping her cope with her mental health problems, but since the hotel does not allow pets they will stay in the dogs home until she's given a suitable place to live.
The council has given her a daily budget to spend on food and drink provided by the hotel. Williams has tried almost everything on the menu and enjoys her favourite, steak and chips, but what she wants now is home cooking.
On the night of the fire, Williams said, she heard screaming and her dogs barking. She had been drinking that night and so initially thought that she was imagining the noises. But when thick black smoke entered her flat she immediately dialled 999. An hour later firefighters kicked her front door down and rushed her out of the building. They later came back to rescue her pets.
Since that night Williams has often found herself thinking about fire escape routes. She thinks about the fact that there is no way to open the windows in her room. She's grateful that it's not on a very high floor, but would have preferred to be on ground level.
The council recently offered her a property that was in a basement, but she refused it. "I'm afraid of the basement. I just want to be on a normal floor, because what if there's a fire above me?" she said.
But as she grows more desperate to get her old life back, she's now willing to accept any offer.
When BuzzFeed News met her in the lobby of her hotel in west London she had dressed up specially for the occasion, wearing shimmering makeup and a bright orange floral dress – one of the brand new items of clothing that had been donated to her by members of the public, through the council.
It was the first time since the tragedy she had dressed up and put on makeup. She said she was tired up of feeling like a victim, and fed up of the narrative that Grenfell survivors are disadvantaged and don't care about their appearance. "Dressing up like this makes me feel happy and alive," she said.
Though outwardly cheerful, when she's alone she can't help her mind wandering back to the fire. Every night she finds herself replaying the scenes in her head of people desperately escaping the inferno.
"I saw people jumping out their windows, people chucking their kids out their windows, I saw someone splattered in front of me," she said. "I had never seen anyone dead in front of me before... At nighttime I have so many nightmares. Every time I close my eyes I hear all these people screaming 'help me, help me'."
It was a sunny Friday evening when BuzzFeed News came to visit Williams, and if the fire hadn't happened, she would've been enjoying the weather with other local residents in the small park next to Grenfell Tower with her dogs.
It was a close-knit community, but she hasn't spoken to her friends who lived in the tower since the fire. "We would go out for coffee. If I went to the shop and you couldn't manage your bags, you could just ask someone to help you, and they would bring it back to your flat. It was really, really nice. My friends from the community, I don't even know where they are."
She also misses her love life – the man she was dating broke up with her shortly after the fire. Her being homeless and being depressed was all too much for him, she said.
"Normally we would go to the park, go to the cinema, or go out for dinner. After work he would stay over and relax. He's a Cancer and I'm a Scorpio, so we were a perfect match. He's also very domesticated, so he would do the cooking and the cleaning, while I'll take the dogs out for a walk. I miss all this. The fire, it was so destructive that it really destroyed all my life."
In Williams' hotel room you could easily lose track of the time of day. The soundproof windows make it hard to believe that you are less than 100 metres away from a dual carriageway during rush hour, and the blinds block out all light.
"I get reception to ring me if I don't wake up before breakfast ends. About 10 o'clock I go downstairs to get breakfast. but if I'm having a bad day I ask room service to bring my breakfast up." Most of the time, she said, they've brought the breakfast to her room. She spends most of her morning sleeping. Later on she watches all the soaps on TV – EastEnders, Coronation Street, Emmerdale, and Hollyoaks.
Williams said that the hotel staff have been supportive and regularly check up on her. Room service had neatly arranged her medication in a row on her bedside table, ready for her to take in case she had another breakdown. Another member of staff, concerned that she spends most of her time alone in her room, gave her a copy of a thick book about plants.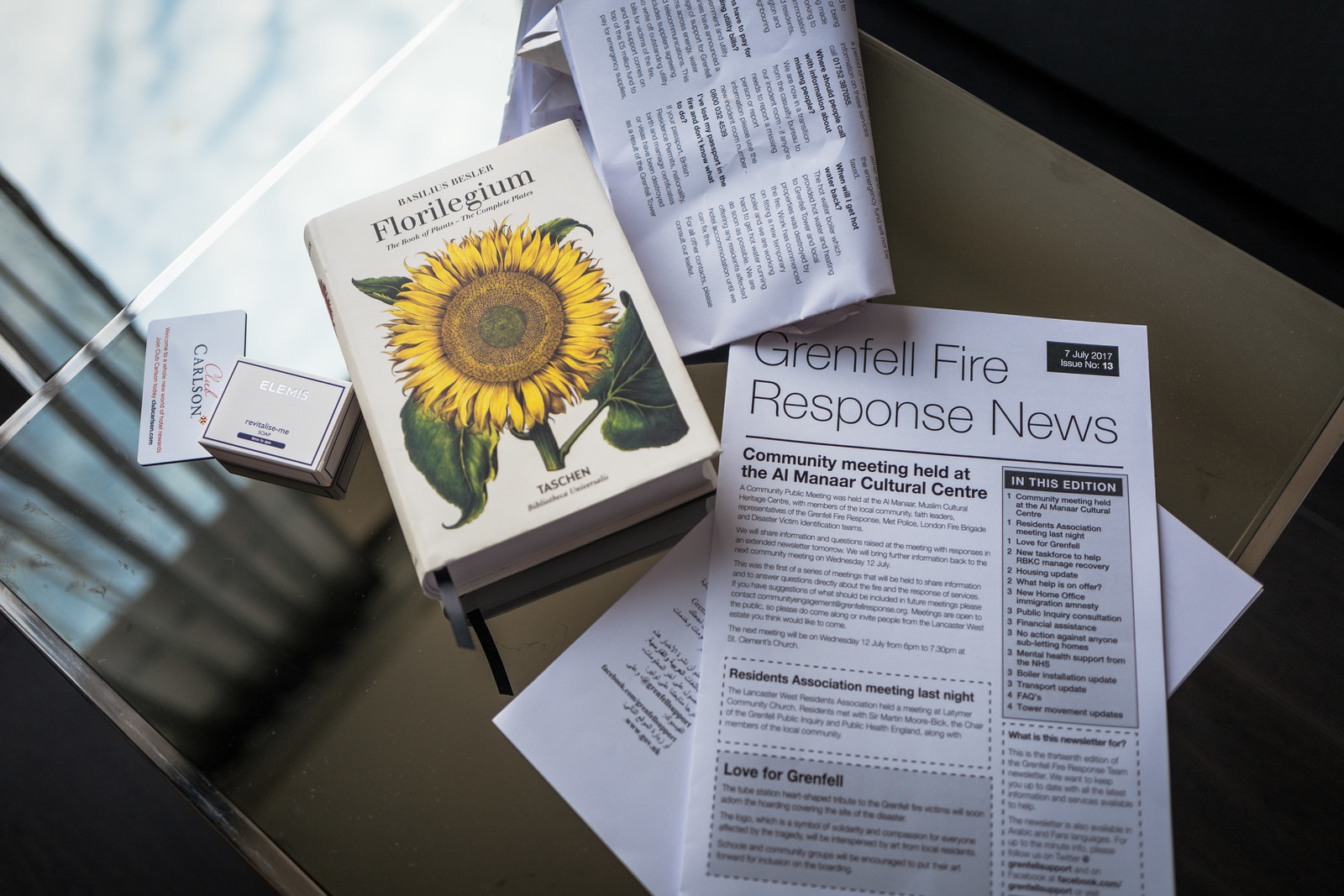 On the table closest to the window there were several copies the council's daily newsletter Grenfell Fire Response News – they're delivered every morning, and each of them is translated into various languages. Next to the coffee machine was a small plate of croissants that she hadn't touched.

"The first two weeks I was finding it really hard to be here... At nighttime the trauma would overcome the medication, so the doctor would increase my doses," she said, pulling out a brand new prescription for 40mg of Valium from her handbag.
"Everyone says, 'Don't you think that's a bit too much?' But I'm willing to try if that's what the doctor says."
Grenfell Tower survivor
As well as the trauma of the night itself and the loss of friends and family, those who lived in the tower are having to come to terms with the fact that all their possessions have been reduced to ash.
One man, who asked not to be named, told BuzzFeed News he had lost the only photographs he had of his mother, who died just before the fire.
Holding up his wrist to show the brightly coloured band given to residents to prove their identity, he said: "This is what I go by now. I don't have an identity because everything I had was burnt in the fire."
On the day of the fire, he said, "I got up, I had my porridge, went to work, had a bit of banter at work... Now I don't even have an identity, no one even knows who you are. Everything you had, all the memories have gone. You go to sleep with everything and you wake up with nothing."
He told BuzzFeed News that he was wearing clothes that had been donated to him by local volunteers. "Tell me, how would you feel wearing clothes that are not even yours?" he said, pointing at his T-shirt and jeans.
"When people hear that you're staying in a hotel they think of the hotels in Knightsbridge, and getting room service. They probably think it's fantastic, but it's not," he said. "We're homeless in the richest borough in the richest city in the world."
He told BuzzFeed News that he hadn't taken the grant available for survivors. "I don't want it. They think that by giving me £5,000 it will make a difference to me. It won't make no difference.

"My mum used to say to me, when the sun shines everyone wants to be your friend, but when it pisses down with rain no one wants to give you an umbrella, and that's exactly what has happened here."
That phrase has stuck with him since the day of the tragedy, he said, and it encapsulates just how let down by the council he feels. He said that the response from the council has been patronising. "They're treating us like we're stupid: I know the difference between a public inquiry and an inquest. They seem to think we don't follow the news, or we don't have degrees."
The man told BuzzFeed News about the first time he went to the Westway centre and one of the response team immediately asked if he needed an interpreter, saying each word very slowly as though he couldn't understand English. "It's like they already made their mind up about what kind of people lived in the tower."
Unlike many residents who said they are angry and called for the prosecution of those responsible for the failings that led to the fire, anger is not an emotion the man has encountered. Instead, he said, he has felt empty and numb since the night of the fire. "My mate lost all his family – his kids, his dad, his mother. It's not going to make any difference to us if they put Nicholas Paget-Brown in jail, is it?"
Tomassina Hessel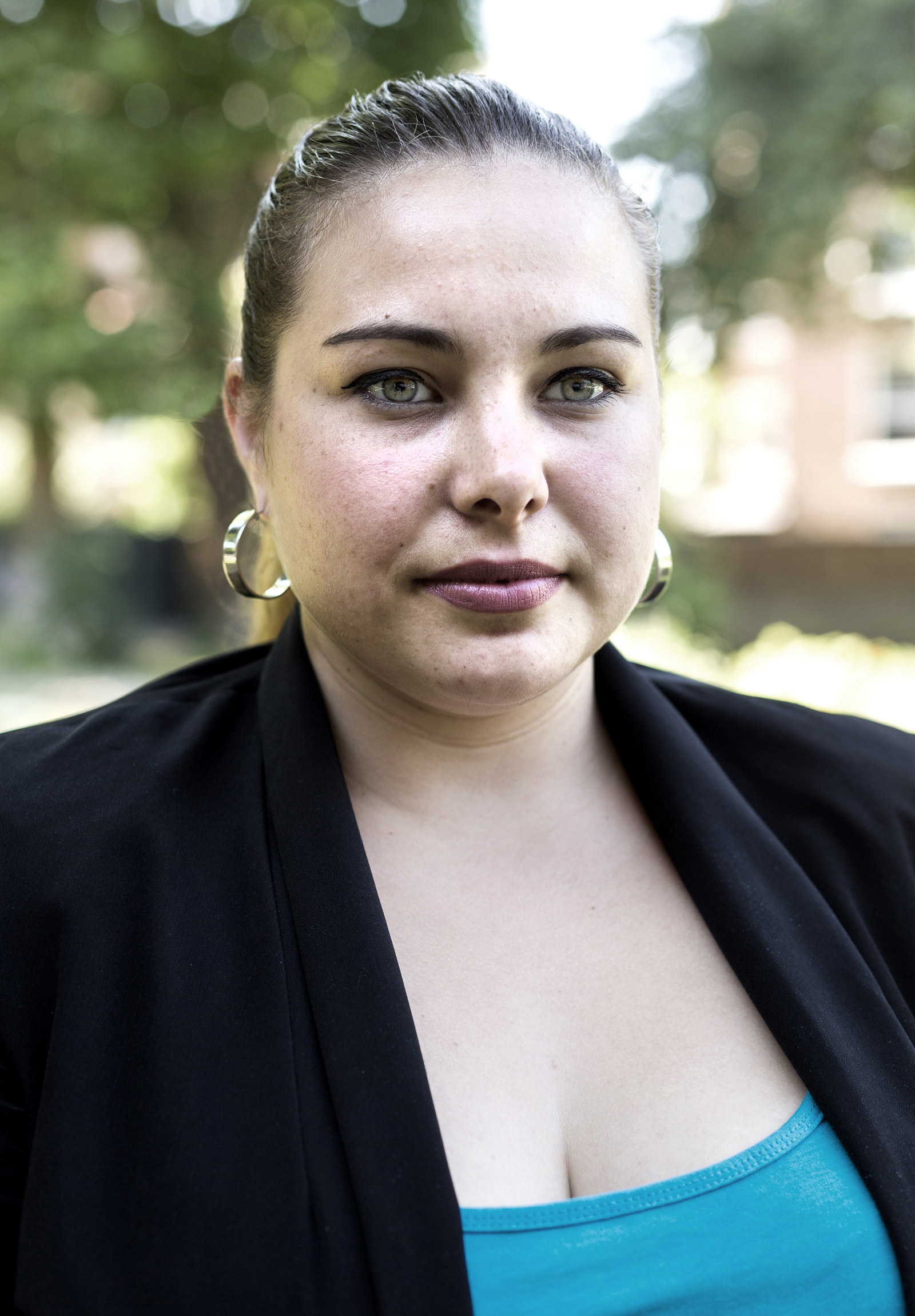 The first time Tomassina Hessel returned alone to her flat in the block next to Grenfell Tower, she had a panic attack.

On the night of the fire she watched the tragedy unfold from her window before being evacuated with her 3-year-old son. The pair are still in emergency hotel accommodation and she is terrified of going back home.
"We were evacuated, but they told us we could return at our own risk – but who would want to return at their own risk?" she told BuzzFeed News.
"Looking at the tower is awful. I mean, I come here for community meetings, and I try to avoid bringing my son here. Honestly the hotel is my home at the moment – I feel at home there."
Hessel, 31, told BuzzFeed News that although she is able to go back to her flat, it has proven to be a traumatic experience.
"The first day I walked in to get stuff and I walked out without anything except for some toys for my son. Nothing has value any more. It's like suddenly I know what is real, and what is important.
"I've actually stopped going to my property – I just can't go there. The last time I went there, I went with a few other people and I told myself that if I keep going there it will get easier, but it didn't," she said. "One day I tried going there by myself because I needed to get some paperwork, and I had a panic attack in the house, and I said alright, I'm never doing this again."
Hessel had to move three times before she found a hotel that was suitable for her and her son, and during that time their lives were thrown into disarray. "When you're living in a hotel room, you can't cook your own meals, you can't store your own food. You're in one room, there's no living space, you can't have guests, you can't have friends round," she said.
"The last three weeks my son's life has been completely disrupted, he's had late nights, no set meal times, he's been passed from person to person and from house to house, area of London to area of London. All these different places to stay away from me, because I'm here and round here isn't appropriate for him.
"I know that they don't care, because by the end of this month we're probably going to be moved again. Forget me – I can handle it – but I have a young son and his needs need to come first."
Hessel added that survivors, and those who have been evacuated from the neighbouring properties, were never convinced by the government's pledge to rehouse them within three weeks.
"Most of us, when we heard about the three-week deadline, we thought it sounded unreasonable anyway. So it's just another example of why we need transparency and how they are lying to us.
"If they would have said that it was going to take us six weeks short-term, and then maybe three months to find you a permanent accommodation, that would've been reasonable and understandable, but they didn't do that. They just lied and told us that it would be three weeks anyway. We just rolled our eyes at them."
Fatima Mohamed
Not everyone in the neighbouring blocks has bad things to say about the response. Fatima Mohamed, 34, who has so far been sent to two hotels with her four children, was more upbeat.
The family lived in one of the buildings that has been evacuated and Mohamed said they are "very comfortable" in the hotel where they are now staying. BuzzFeed News spoke to her as she made her way to a meeting with her key worker at the Westway.
"I think they did really well with the assistance in terms of the mental health team and the housing and transport," she said. "Hopefully we'll be going back soon once the gas is fixed and the hot water is back."
But Mohamed's assessment of the official response puts her firmly in the minority. It is an indication of the level of hostility towards the handling of the disaster that the government has now announced a taskforce that will take over parts of the Royal Borough of Kensington and Chelsea council to handle housing and other operations.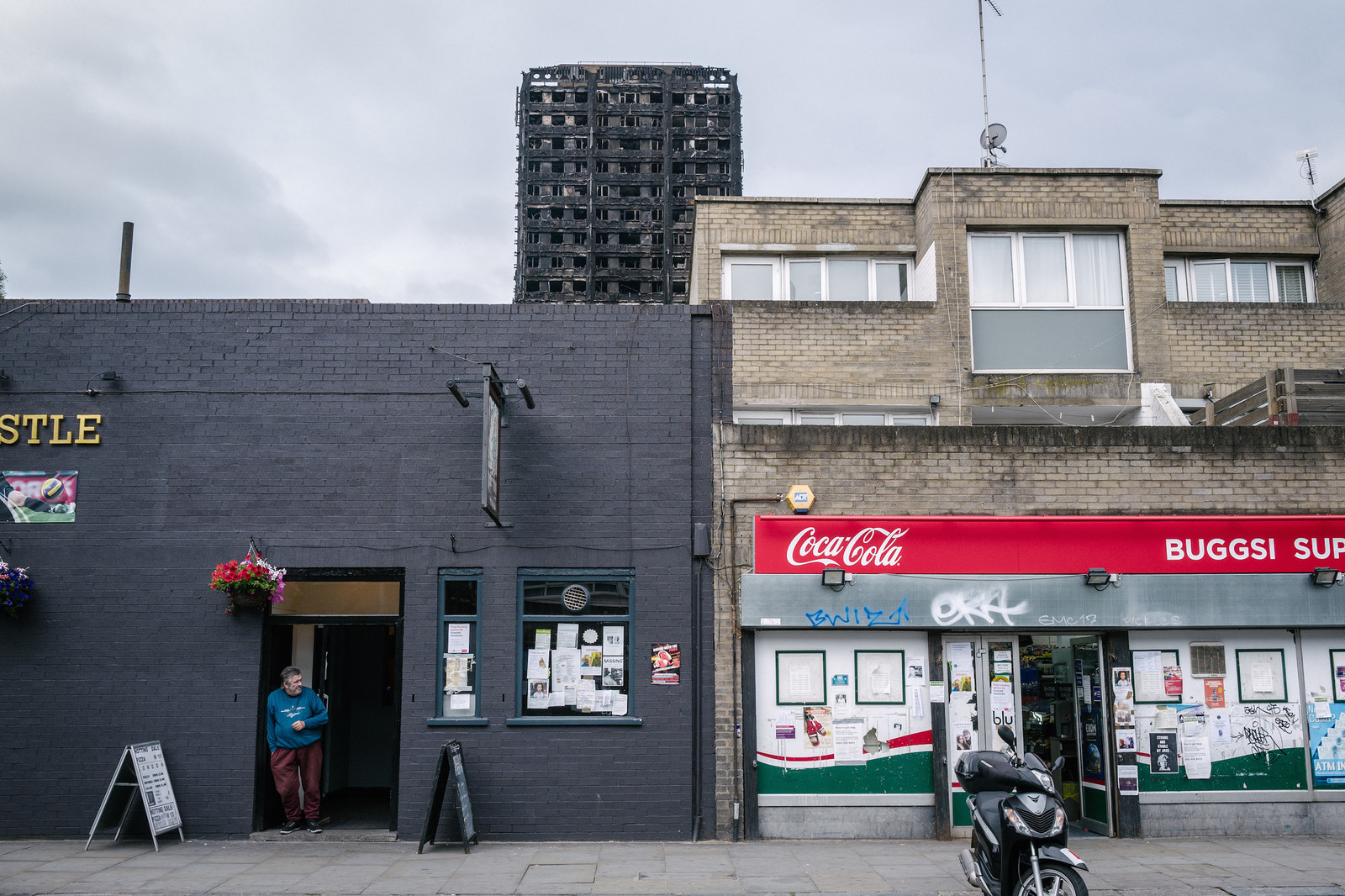 The witness
The anger at the response is still palpable. BuzzFeed News saw one man confront a Red Cross worker near the stands by the Westway sport centre about what he saw as the inadequacy of their work on the disaster.
Speaking to BuzzFeed News afterwards the man, who did not want to be named, said: "They're not doing nothing. They're just here in the centre sitting down, having fun. They shouldn't be sitting here expecting people to come to them, they should be going into the community making sure the children are OK."
He said he felt that people living in tower blocks opposite Grenfell had been overlooked for mental health support. "They don't come to these tall tower blocks. They say we're not affected because we're the other side of the station. It's right opposite Grenfell, so I've got a bird's-eye view of people jumping out of the windows. I was watching it for so long."
The father said his children were still traumatised by the events and would benefit from mental health support but that they had not been approached. "My daughter goes to school and can see the building from her classroom. She can't sleep because she thinks her bed will fall through the floor. I've made her and my son go to her grandma's. My son went to Grenfell nursery in the bottom of the tower."
The Red Cross is doing outreach work in the community, but it does not appear to have made it to neighbouring blocks that were not evacuated.
"No one's come for this side," the resident told BuzzFeed News. "My block is the next one opposite Grenfell and I don't understand why we're not part of it. Why haven't people come round to talk to children that lost their friends just because we're not in Grenfell Walk? It's us that have been doing the response; it's our children that watched people jump out of windows."
Hanan Miezou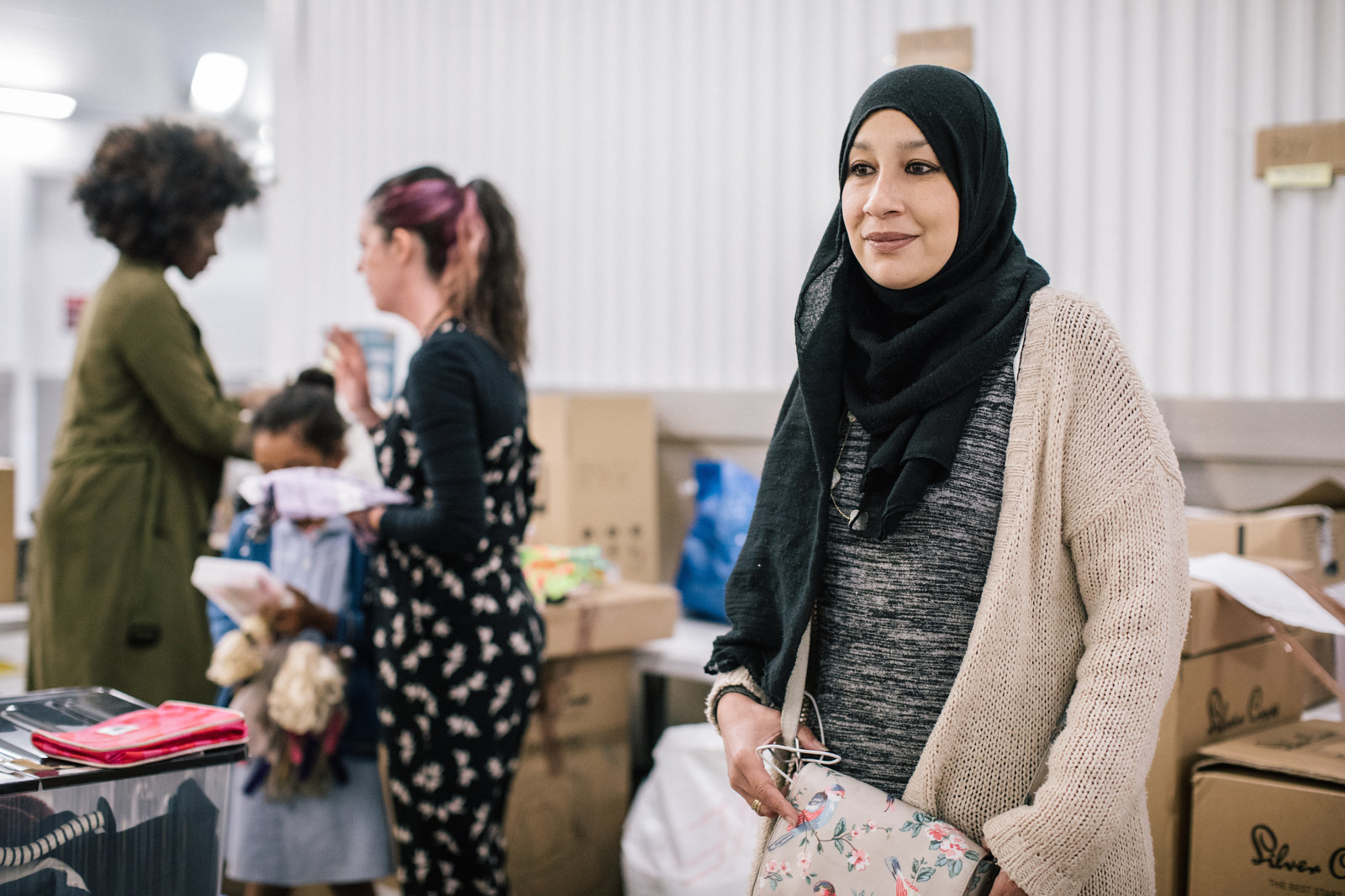 Although Hanan Miezou has not had to leave her home near Grenfell Tower, her life has been totally altered by the fire.
She is one of a small army of volunteers who live locally and have been coordinating aid from the Harrow Club, a youth club round the corner from the block. She has been working late into the night every day since the fire to bring help directly to those affected.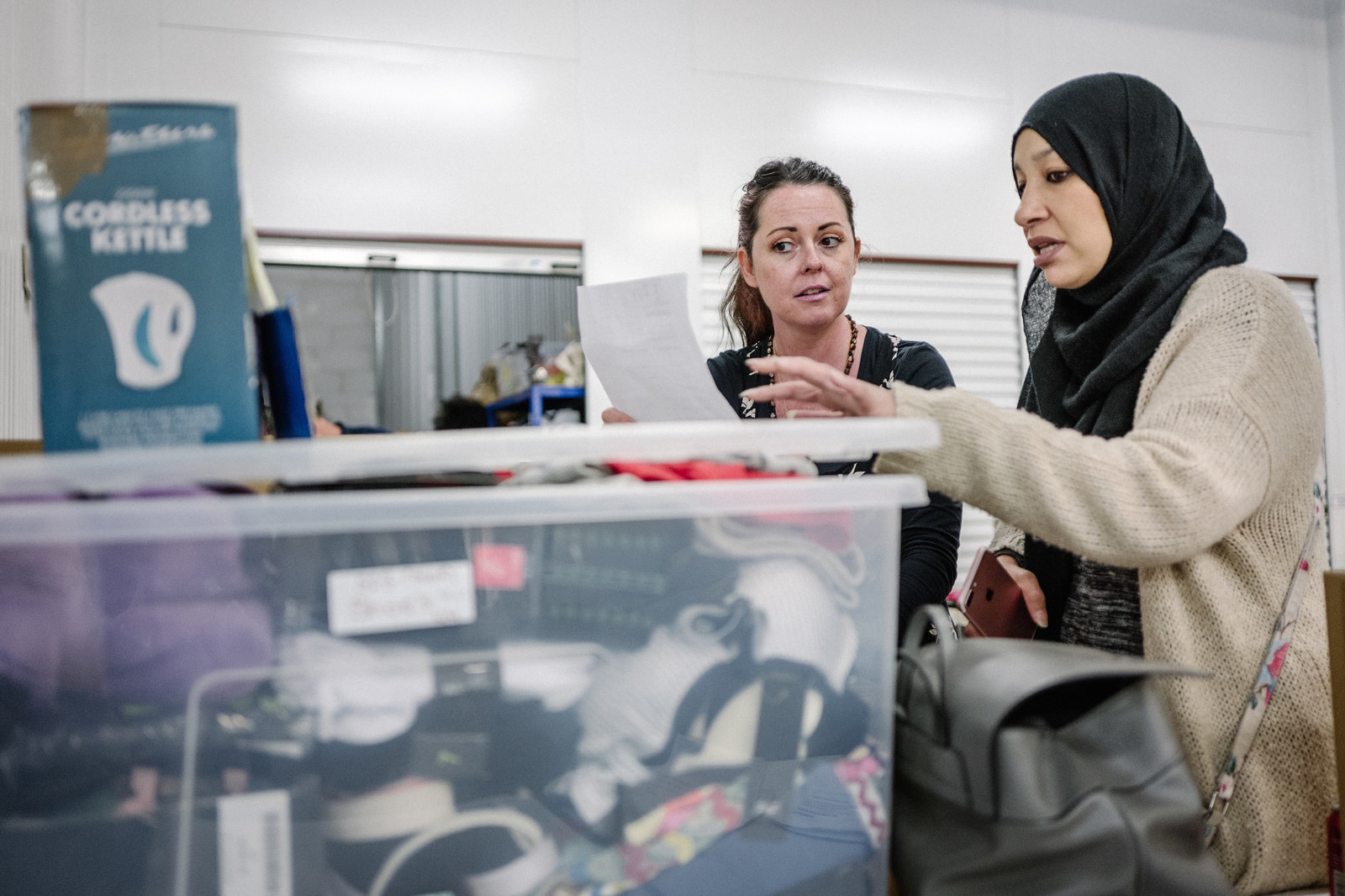 As well as dealing with requests for practical help, Miezou has ended up being an unofficial counsellor to parents who are struggling to help their children recover from the trauma of witnessing the disaster.

"They do kind of tell you, the mothers tell us about their children," Miezou said. "They say their son hasn't spoken since it happened. [In one case] their daughter locked themselves in the bathroom while we were there, so we knew she had issues. Some kids have incontinence issues. There are all these things that we're picking up on.
"It's hard – the children are taking it really badly. A lot of the kids were from schools from the neighbourhood; we knew their parents."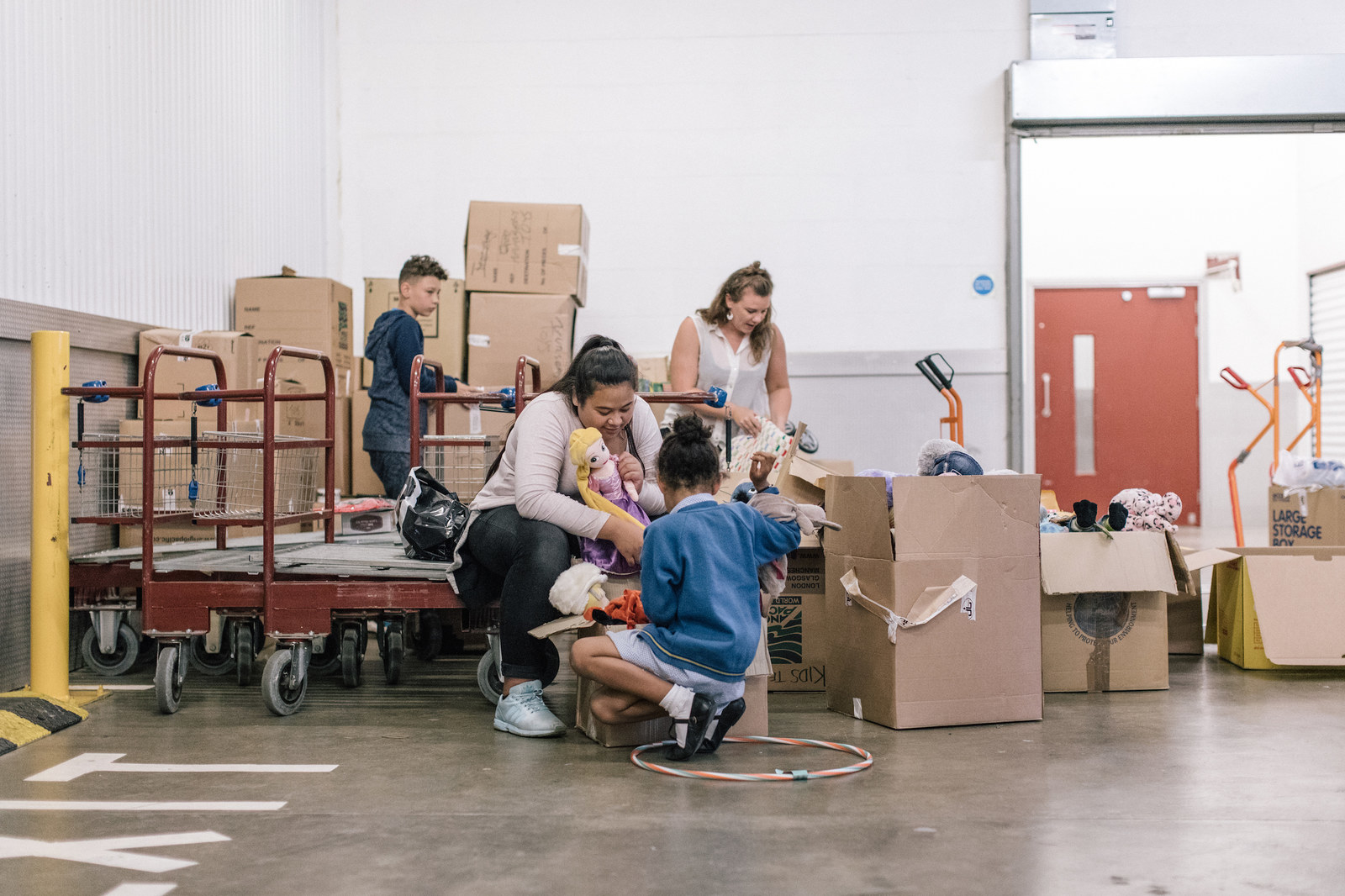 The mental toll of the disaster has affected Miezou too. She and many of the staff at the club are exhausted from running a shadow relief effort and often looked close to tears while BuzzFeed News was visiting.
"It's difficult. What happened to the community, it was horrible. You can't just shut it off and say you're going to start over again, especially knowing the families that were displaced still have nothing – families that have lost mothers and daughters and wives," she said.
"One orphan girl has lost her entire family… It's so sad, when you see these people and hear their stories, you can't not help. You have to help. I can't get over it. Every single day I haven't stopped."
Miezou said she was supporting traumatised survivors who were still being housed on the higher floors of tower block hotels. One family escaped their home on the 15th floor of Grenfell Tower only to be rehoused in the 15th floor of a hotel.
"The operator over the phone said [to the family], 'We can't save you, you need to make your way down.' So they put three buckets of water on each of them and made their way down. That was about 4 or 5 o'clock in the morning," Miezou said.
"They were released from hospital and put in the Metropole on the 15th floor — the same floor they came from," she said.
"There are loads of families on really, really high floors, and you can understand that they've got anxiety. Even the lift is a completely different controversy – we all know about the family that were caught in the lift… All these kids and families know about these stories and so they're scared of lifts."
Miezou was told she and the other volunteers would have to stop last week so the club could resume its normal service for young people. But she has still managed to keep it going, moving donated items into a different storeroom and carrying on.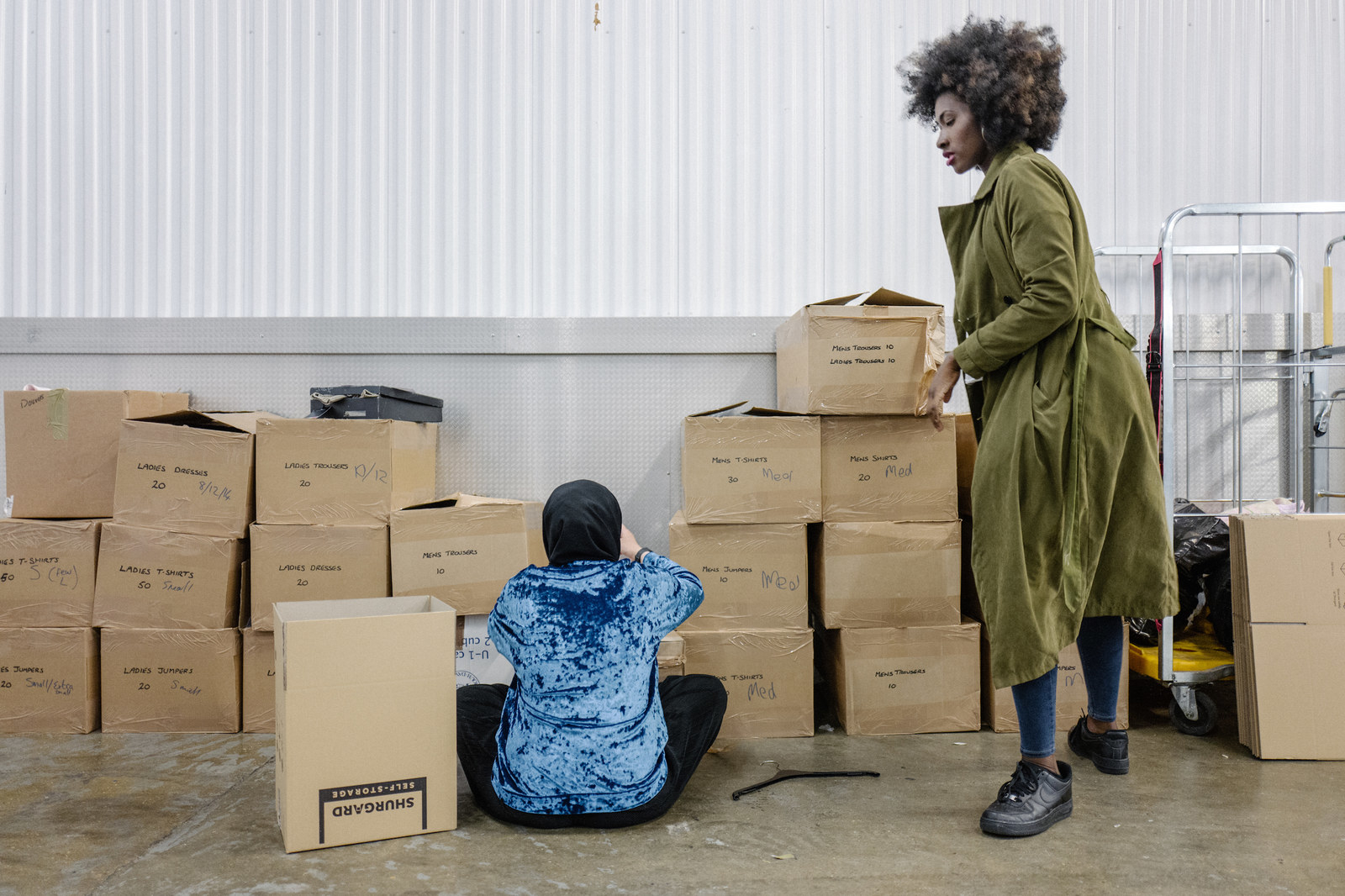 She is overwhelmed by the task ahead but does not want to turn her back on people who she said are not being reached by the Grenfell Response Team, who are largely expecting survivors to go to the Westway for help.
"Yesterday I took an order at 11:30 at night," she said. "We've got 40 orders sitting in front of us. Last night I cried because I've given these people my word. I just feel like I'm in a position where I don't know what to do."