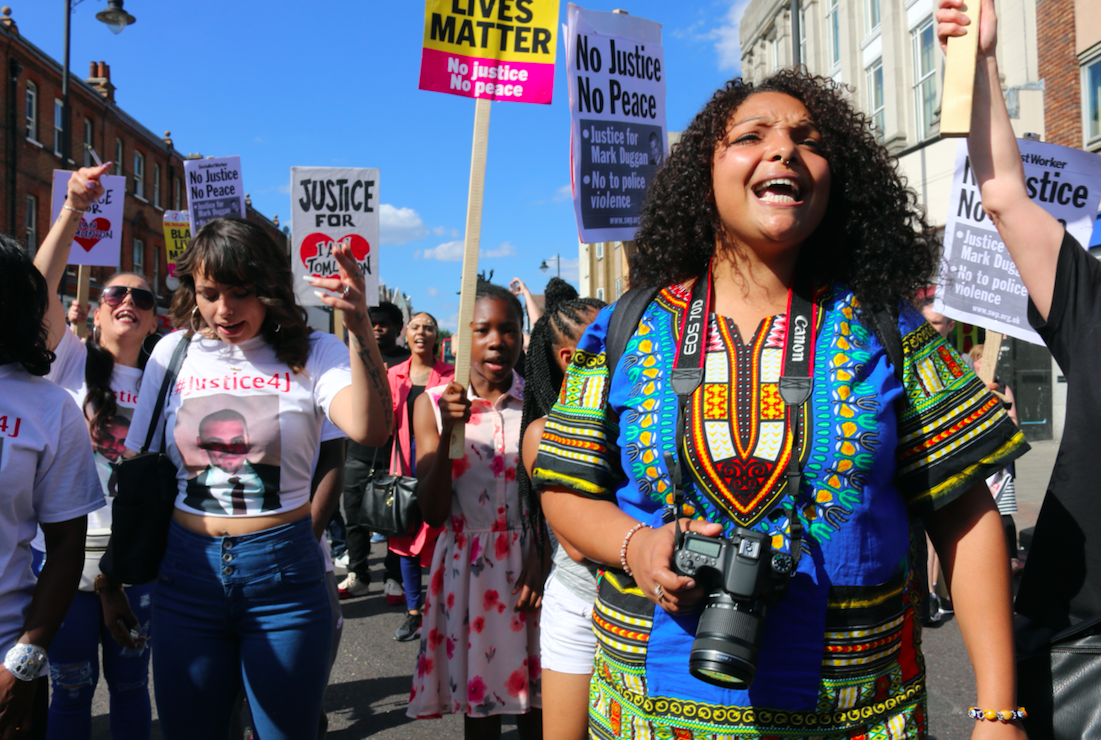 Friends and family of Mark Duggan marched through the streets of Tottenham, north London, on Saturday to mark five years since he was shot dead by police.
Duggan was shot twice on 4 August 2011 after the taxi he was travelling in was stopped as part of a policing operation. Though an inquest jury found he was unarmed at the time, they concluded he had been lawfully killed.
A handgun in a sock was found a few feet away, but neither Duggan's fingerprints nor his DNA were found on either item.
The 29-year-old's death sparked riots in Tottenham that lasted six days and spread across London and other English cities including Birmingham, Bristol, Liverpool, and Manchester, resulting in more than 3,000 arrests for various offences.
On a march from Broadwater Farm to Tottenham police station yesterday, Duggan's family were joined by the loved ones of black people who died following contact with police. The families of Jermaine Baker, Joy Gardner, Cynthia Jarrett, and Roger Sylvester walked through the streets shouting "no justice, no peace".
One supporter told BuzzFeed News he had lived on the same block as Duggan and had known him since he was a young boy. "He was like a son to me," he said.
Community leader Kwaku Frimpong-Mason, who said he's lived in Tottenham since 1991, told us: "I hope today's protest brings awareness to the police killings that are happening here and in America.
"I also hope that this [protest] brings the community together, so that we can realise that we are all one."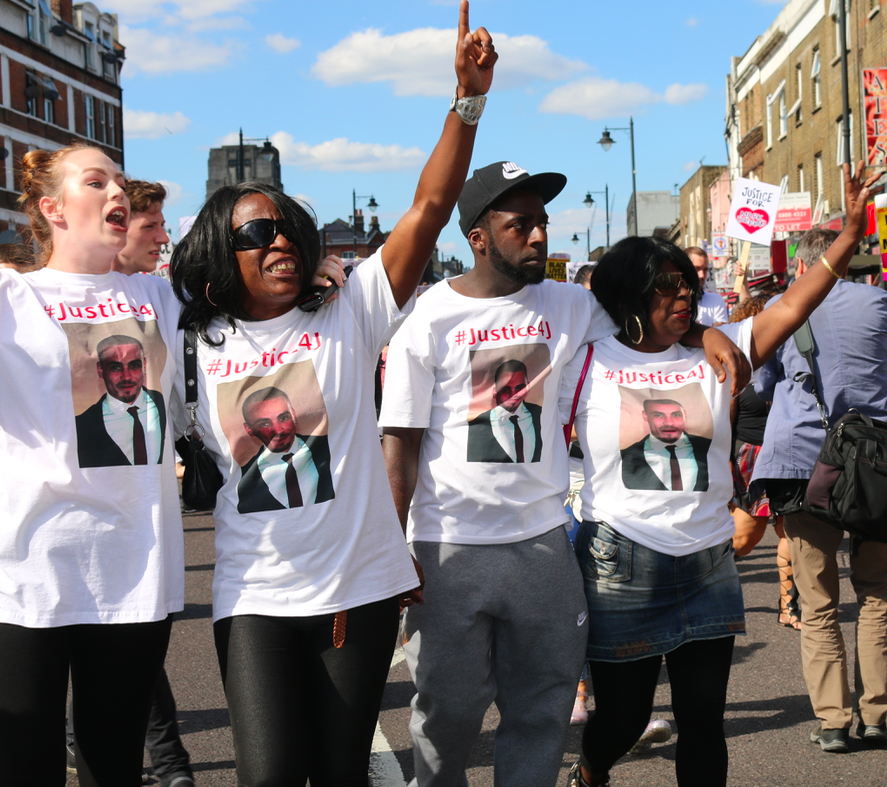 Aadam Muuse, the black students' officer for the National Union of Students, told BuzzFeed News he came to the protest to mourn alongside the families in Tottenham who have lost loved ones at the hands of the police.

"It's a complete disgrace and a shame that the families of Tottenham have had to suffer so many deaths at the hands of the police and state," he said.

"I hope that this protest shines a light on the many injustices that black and racialised people across the UK are facing, and that it starts a conversation about the issues that we face here." Muuse was among the activists who were arrested for blocking part of the motorway near London's Heathrow airport on Friday as part of nationwide Black Lives Matter protests.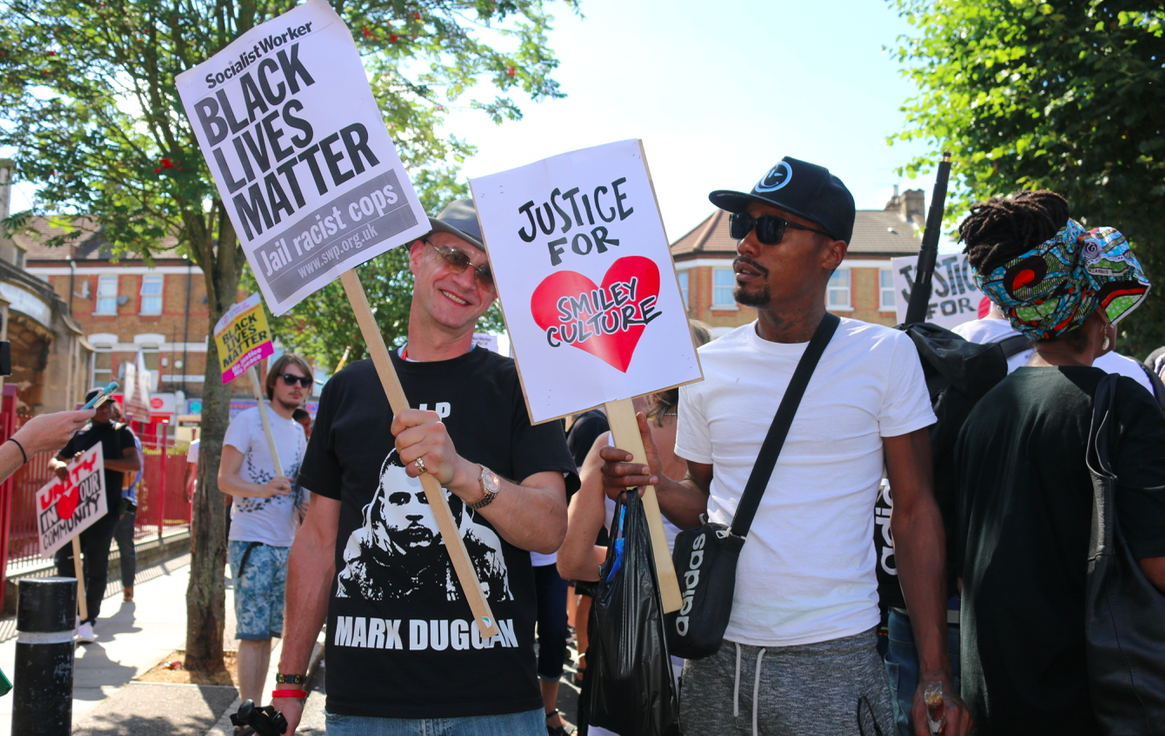 Looks like there are no comments yet.
Be the first to comment!