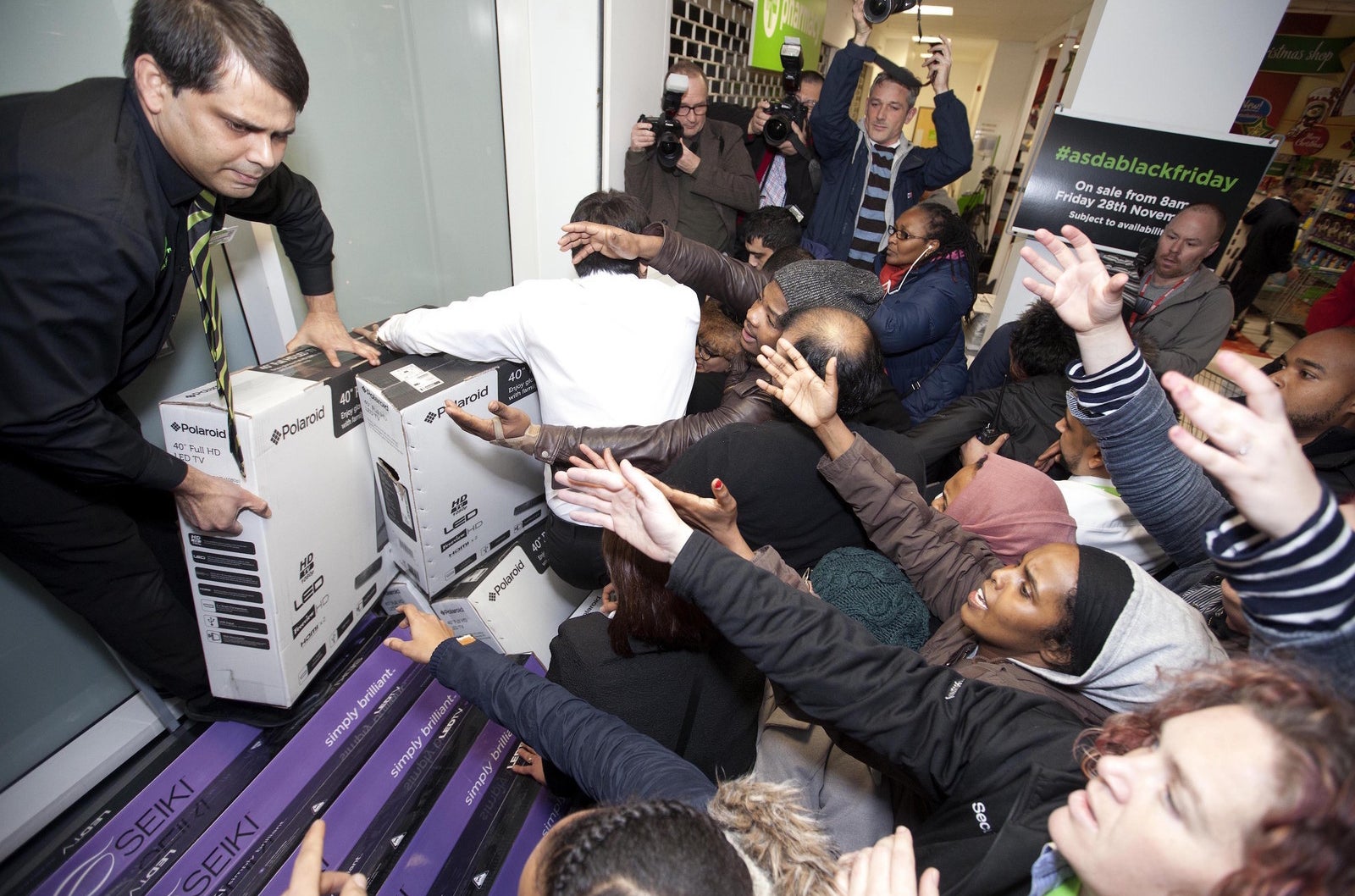 Meadowhall shopping centre's car park in Sheffield (right) was eerily quiet during the early hours of Friday morning, compared to last year's scenes inside Asda in Wembley.
The shopping phenomenon known as Black Friday – the day after Thanksgiving, when retailers offer huge discounts in store and online – arrived in Britain from America two years ago.
Its arrival led to British shoppers flooding high streets and supermarkets around the country in a bid to get their hands on the best bargains.
Last year desperate shoppers gathered outside shopping centres during the early hours of the morning, fights broke out in stores, and the emergency services were called over reports of a stampede in an Asda store in London.
This year though, Britain didn't seem quite as fussed.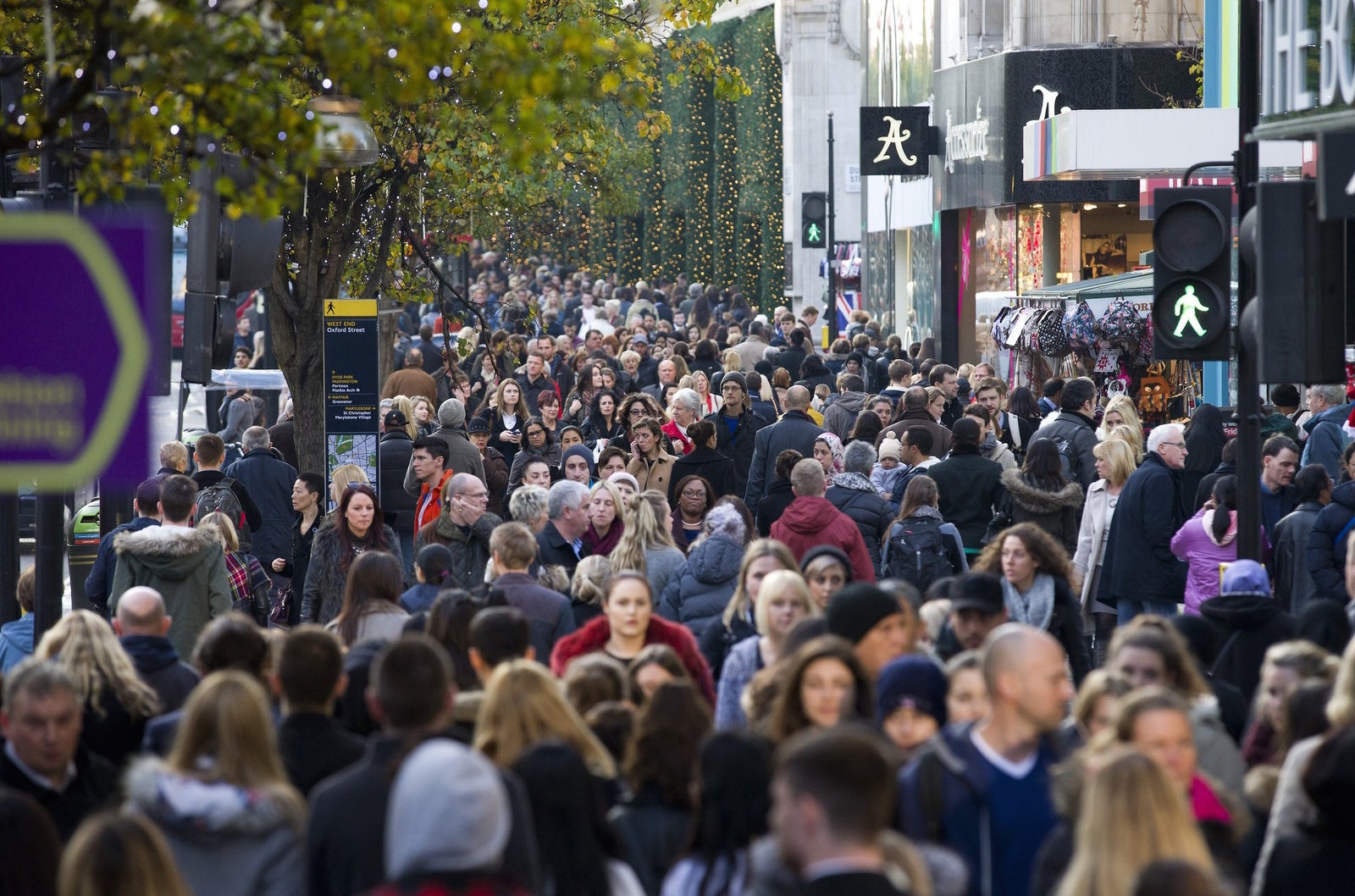 The Trafford Centre in Manchester (right) looked ordinary compared to the hectic scenes of last year's Black Friday in Oxford Street, London.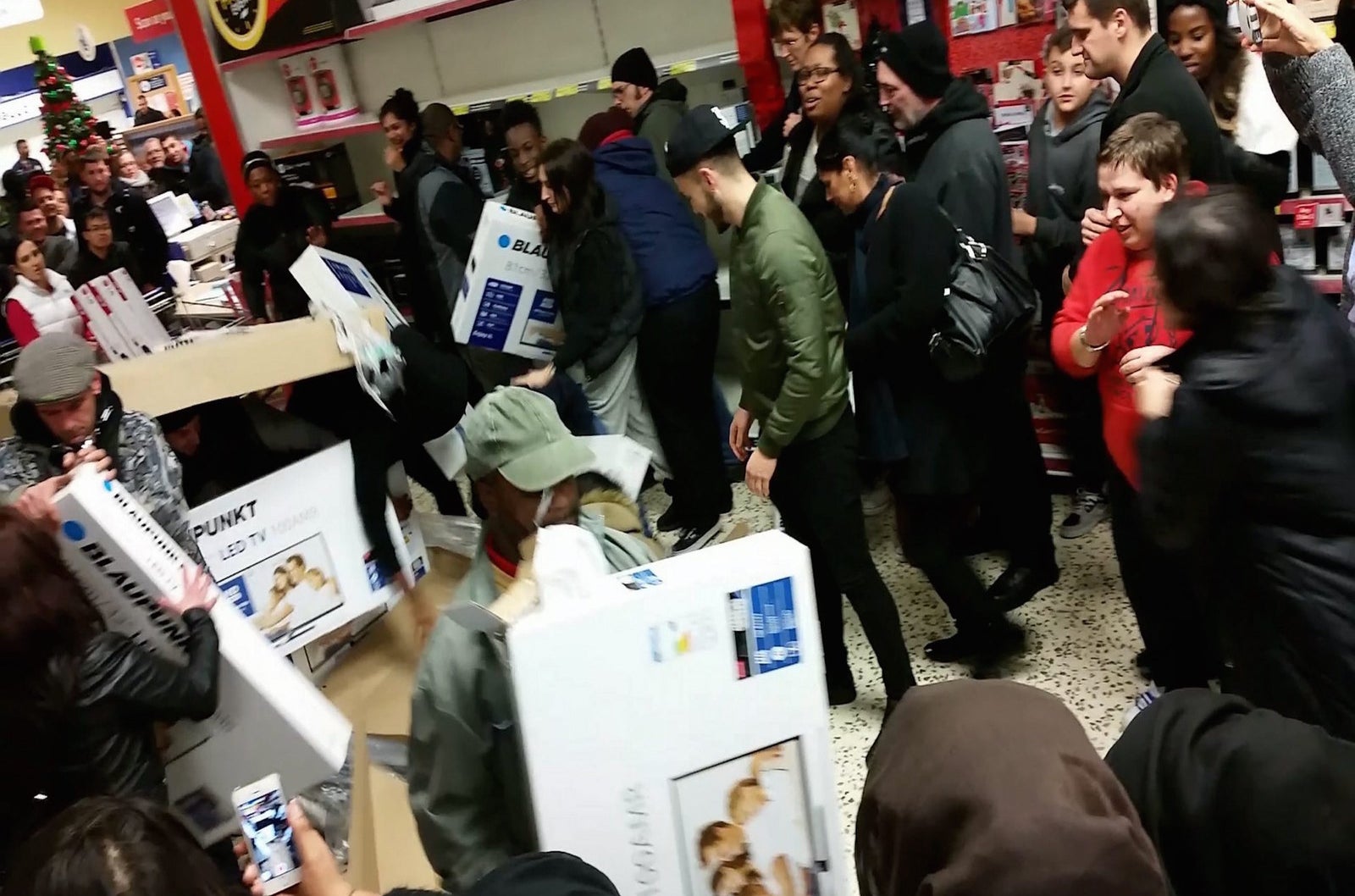 Last year shoppers in Croydon were photographed scrambling through crowds and grabbing flat-screen televisions (left). This Black Friday a shopping centre in Bristol looked empty.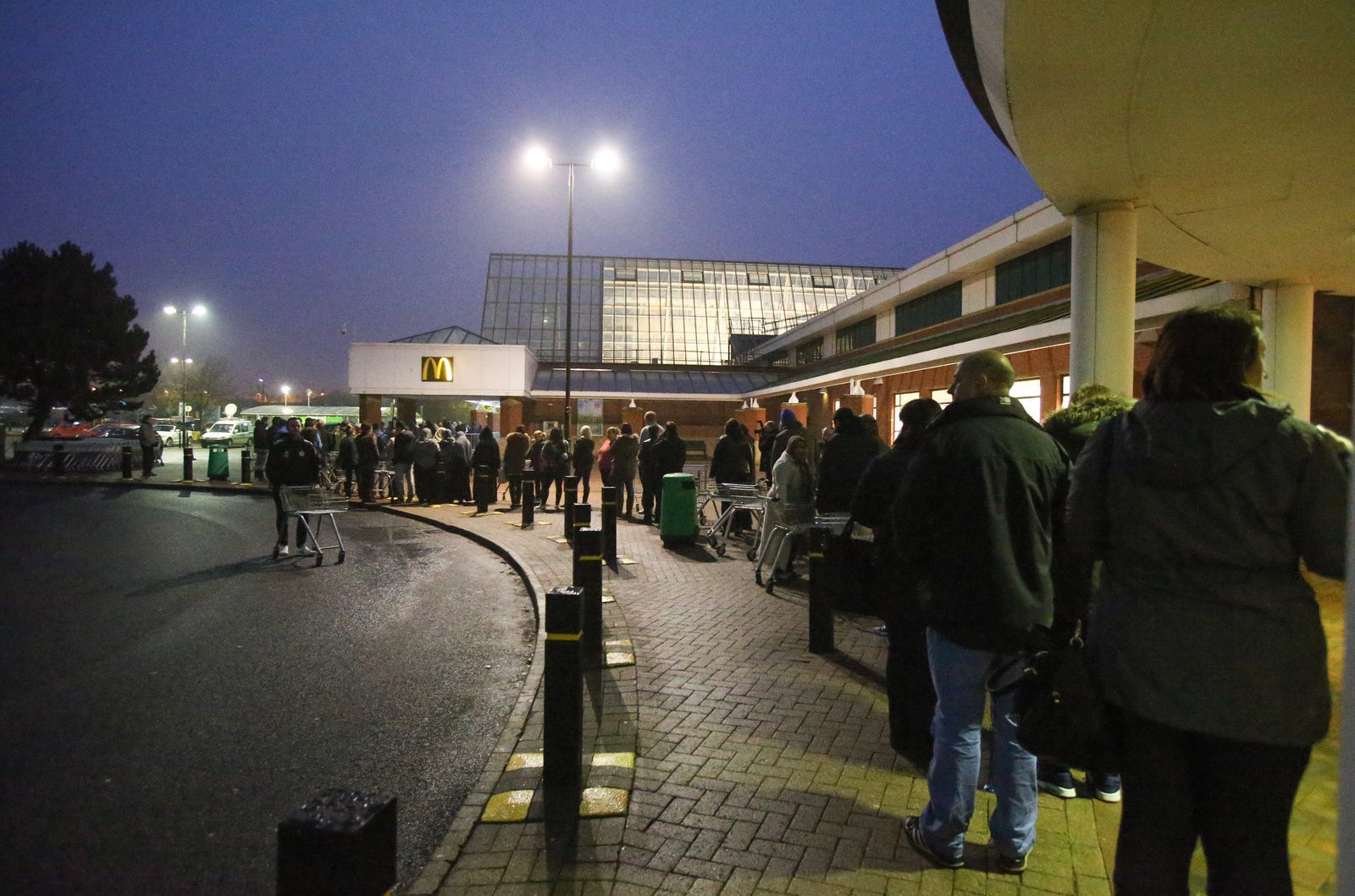 There was a long queue of people waiting to get their hands on bargains outside an Asda in Leeds last year (left), but this year there were no such chaotic scenes.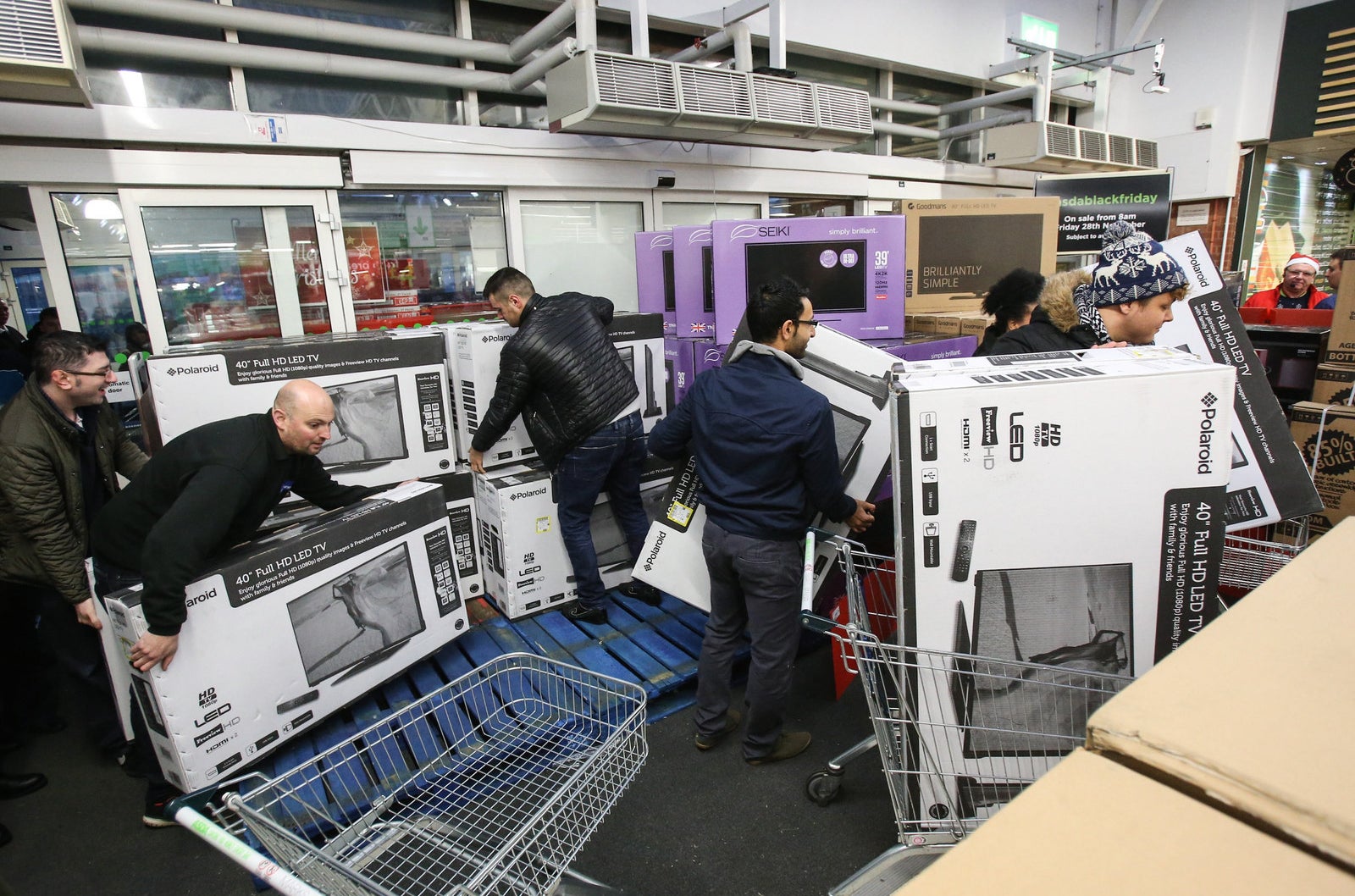 An Asda in Leeds was hardly recognisable in 2014 as shoppers filled their trollies with electrical goods during the early hours of the morning (left). This year, however, some stores announced that they would not be taking part in Black Friday.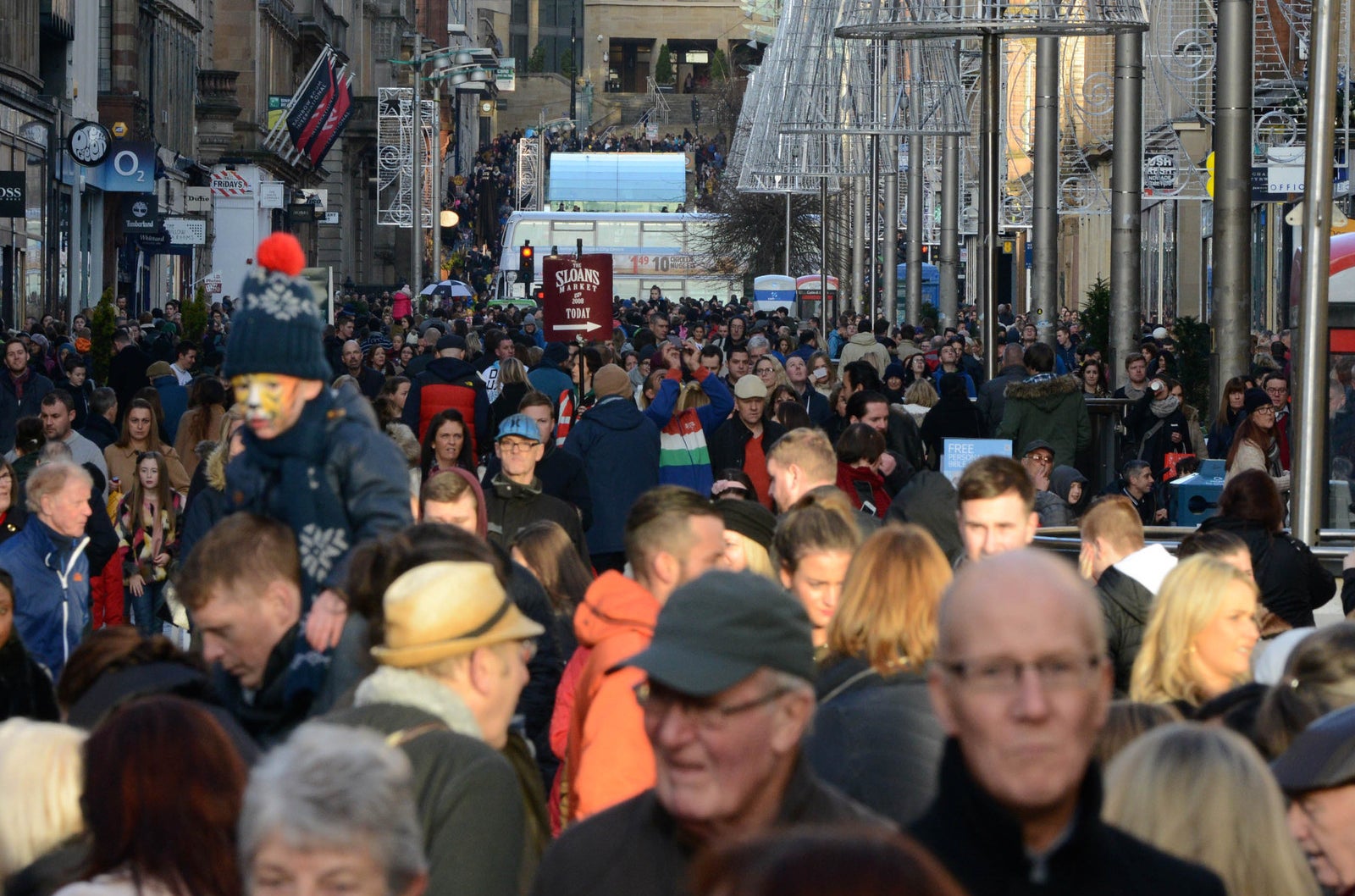 Croydon shopping centre, which was rammed last year (left), seemed quite peaceful this Black Friday.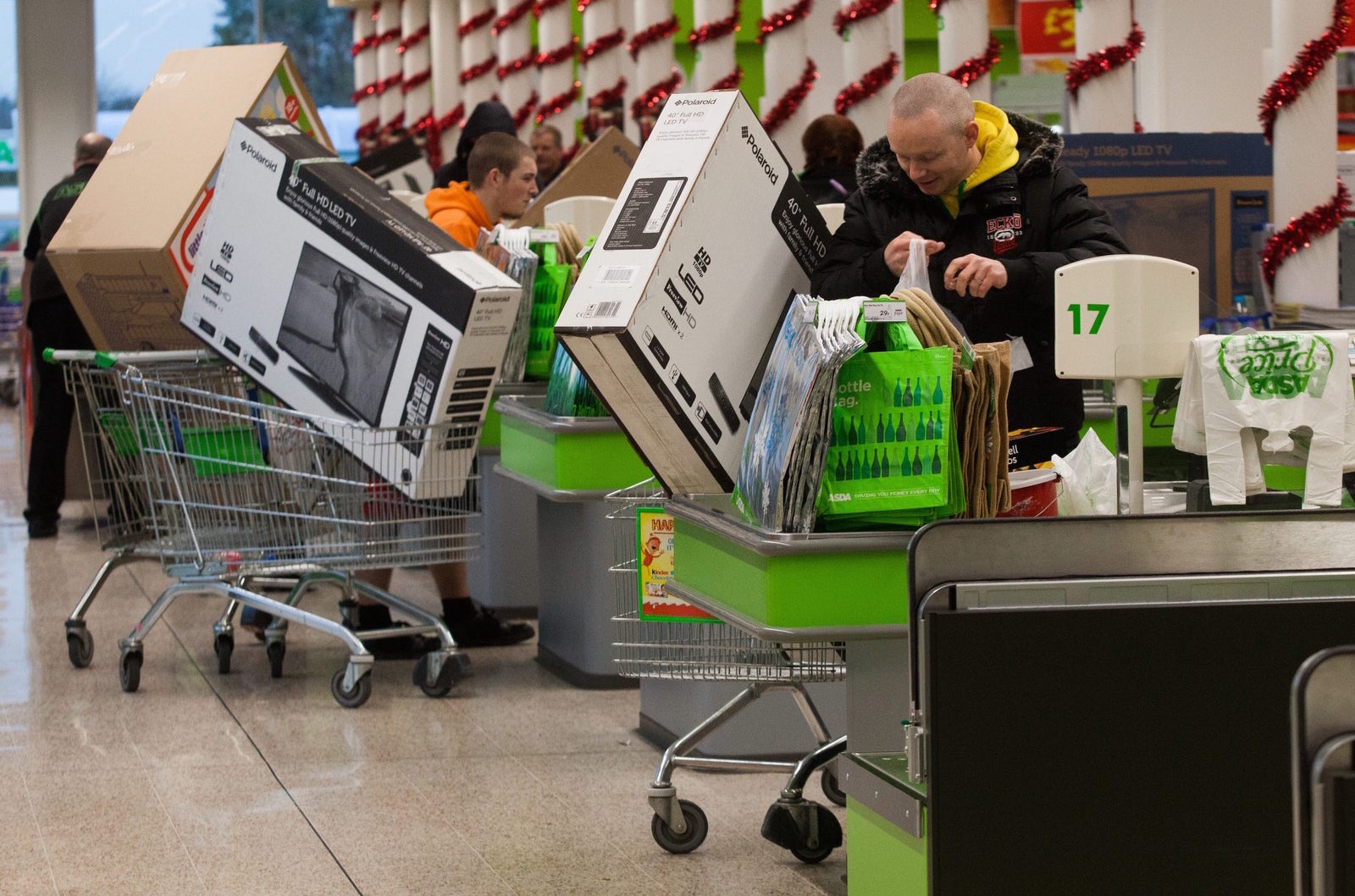 Last year shoppers scrambled for bargains at an Asda in Plymouth (left), but this year shopping centres around the country appeared to be relatively quiet.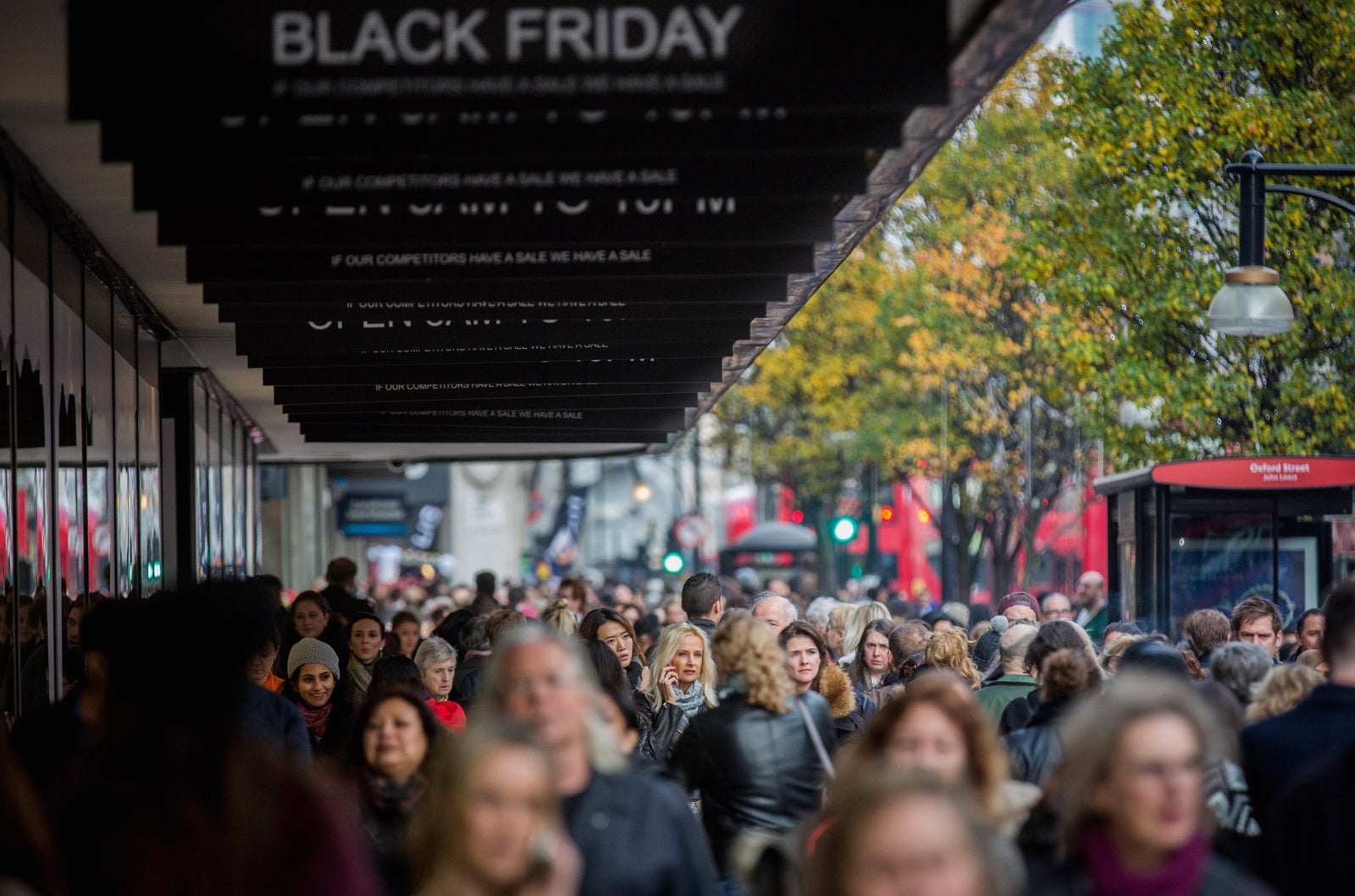 Although many shops across the country opened early for the Black Friday shopping event, last year's chaotic scenes were not repeated. According to some analysts, this is a sign of the shopping phenomenon moving online, the BBC reported.
Paul Green, business development manager at retail systems integrator Tryzens, told the BBC that Black Friday should be got rid of altogether.
"Black Friday makes little sense in the UK," he said. "Without Thanksgiving, the event's focus point, the decision to concentrate so many resources and discounts on a Friday in November seems arbitrary at best and significantly disruptive at worst."