A Tory councillor who made racist comments on Twitter during Eurovision Song Contest will be investigated by the police for a potential hate crime.
Annoyed that Ireland's jury gave no points to the UK's act, Lucie Jones, Cllr Nick Harrington wrote: "#Eurovision2017 thanks Ireland. You can keep your f'king gypsies! Hard border coming folks!"
Warwick district council was forced to apologise for Harrington's behaviour, and the leader of the council, Andrew Mobbs, suspended Harrington from the Conservative group for six months following his comments.
He has also been suspended by the Conservative party pending an investigation, a party spokesperson confirmed to BuzzFeed News.
A spokesperson for Warwick district council said in a statement that it had been advised that Harrington's tweet is under investigation by Warwickshire police as a potential hate crime.
"Consequently, the Council will await the outcome of that investigation before it considers any further action," the statement added.
Harrington deleted his social media accounts, but screenshots of what appear to be previous offensive comments he has made have resurfaced online. They include a comment he apparently made comparing a scarecrow to athlete Christine Ohuruogu.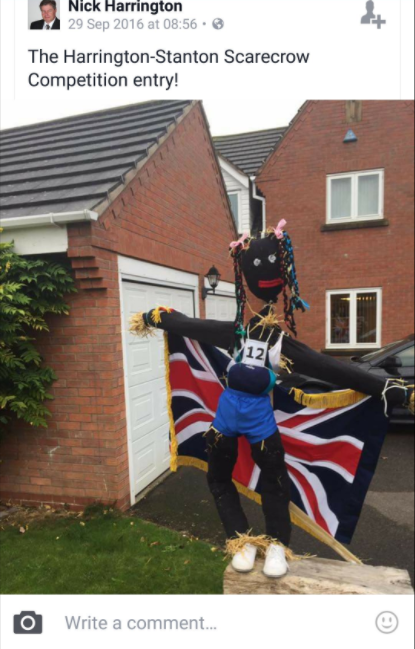 On Sunday night the British track and field athlete tweeted the screenshots with the caption: "Someone just sent me this posted by Tory Councillor Nick Harrington who was sacked last night following racist comments" (Harrington was actually suspended, not sacked).
There were also screenshots of an offensive tweet about Diane Abbott that Nick Harrington had retweeted on the same night.
In a statement to BuzzFeed News, Warwickshire police said officers are aware of other tweets posted on Harrington's account that may have caused concern, and said they will be considered during the investigation.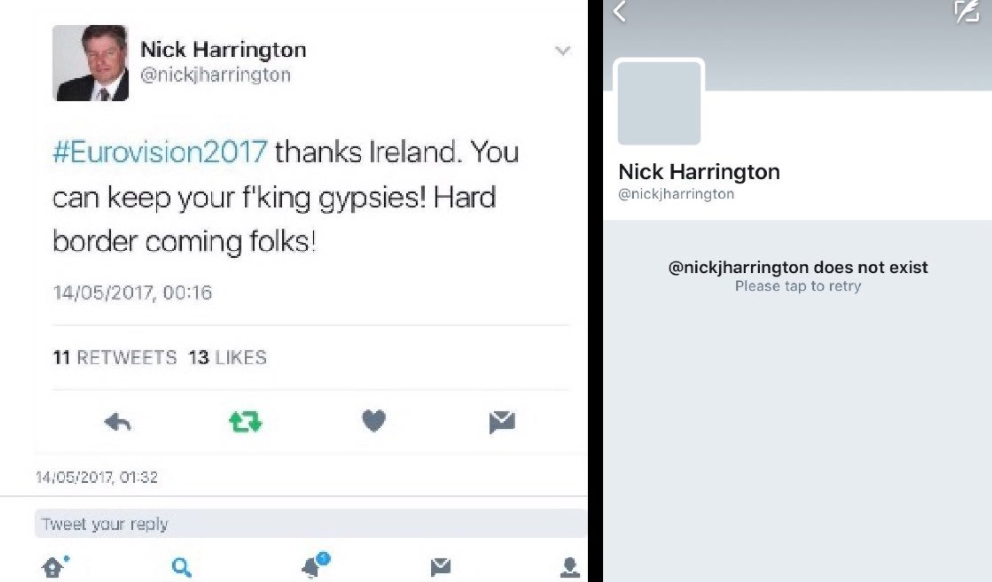 Mobbs, the Warwick council leader, told BuzzFeed News he was "appalled and horrified" to read Harrington's comments towards Ohuruogu online.
"I have suspended him from our group at Warwick District Council, he's also been suspended from the Conservative party and both the council and the party will be carrying out an investigation," he said. "His comments in no way reflect the views of the council."
BuzzFeed News has contacted to Ohuruogu for comment.