It was just last year that actor Idris Elba made a speech in parliament on the lack of representation of women, disabled people, and different sexualities and ethnicities in British TV and film. Addressing a room of around 100 MPs the Luther star said that earlier on in his acting career he left the country for the US because he was very close to hitting his head on the glass ceiling for black actors in Britain.
He told the audience at Westminster of how black actors are struggling to progress in the UK compared with the US. And, if he had stayed in the UK, Elba added, he would've never landed a leading or starring role. "I could only play so many 'best friends' or 'gang leaders,'" he said.
This year it appears as though things are slowly starting to change in Britain in terms of diversity in media. One example is Elba's latest project, Sky Atlantic's brand new TV drama Guerrilla, which its cast members say is political in every sense of the word.
Guerrilla is about a group of black power activists in 1970s London who go head-to-head with a racist police force who are dedicated to crushing them. The thriller zooms in on the activities of the Special Branch's black power desk – the unit dedicated to suppressing black activism. At the midst of it all is a love story between two political activists – Jas, played by Freida Pinto, and Marcus, played by Babou Ceesay.

The six-part series also stars Elba, who is one of the executive producers on the show, and it is co-produced by Elba's company Green Door Pictures. It was written by John Ridley – the Oscar-winning writer of 12 Years a Slave – whom Elba said he's wanted to collaborate with for a long time.
Though the show is arguably a step forward for diversity on British TV, it has received criticism in the weeks running up to its air date. At a recent premiere of Guerrilla, audience members asked Ridley about the show's exclusion of black women from leading roles, and therefore from the history of the black power movement in Britain. Imriel Morgan cofounder and host of the podcast Melanin Millennials, attended the special screening that night and witnessed the moment that sparked the debate.

A visibly emotional Ridley got up from his seat and told the audience that the reason the lead female role didn't go to a black woman was that he himself was in an interracial relationship. "Part of why I chose to have a mixed-race couple at the centre of this is that I'm in a mixed-race relationship," he said. "My wife is a fighter, my wife is an activist, and yet because our races are different there are a lot of things we have to still put up with."
Morgan told BuzzFeed News that the issue wasn't Pinto, an Asian woman, being the leading actress, but rather with black women being erased from their own history. "I don't think anyone is upset that Freida Pinto is the lead – she was phenomenal," she said. "However, we are collectively disappointed that the only portrayal of a black woman appeared to be the mistress and informant for a racist police officer."
A spokesperson for Guerrilla told BuzzFeed News that there are two black actresses in the show including Wunmi Mosaku, who plays Kenya – a police officers mistress and mother of his illegitimate child –, and Zawe Ashton who plays community activist Omega.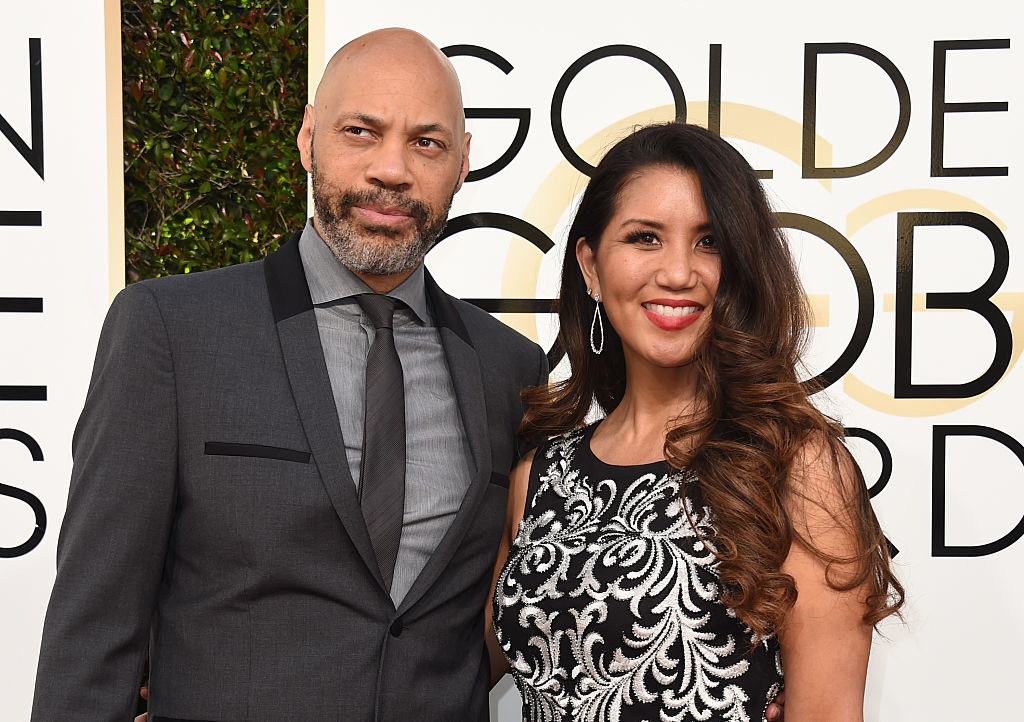 Morgan, who said she felt the tension in the room during the Q&A, said that Ridley's response was a blanket dismissal of a valid question about representation. She also said it played into a familiar trope that black women are bitter or angry about black men in interracial relationships.
"Black women are being erased from their history, and we get scolded and called aggressors for daring to ask why," she said. "Ridley's and the media's response for me further highlights a lack of unity and solidarity among black men and women but also the inability to openly discuss issues that are unique to black women."

Satia Sa Dias, who cohosts Melanin Millennials with Morgan and attended Guerrilla's closing night gala, told BuzzFeed News that the media's reporting of the incident was problematic in terms of the way in which it appeared to silence black women for simply questioning their poor representation in the programme. "What really infuriated me was The Independent's and other publications' asinine reporting and disingenuous headlines like 'Freida Pinto "reduced to tears" after being confronted over "black erasure" in Guerrilla TV show.'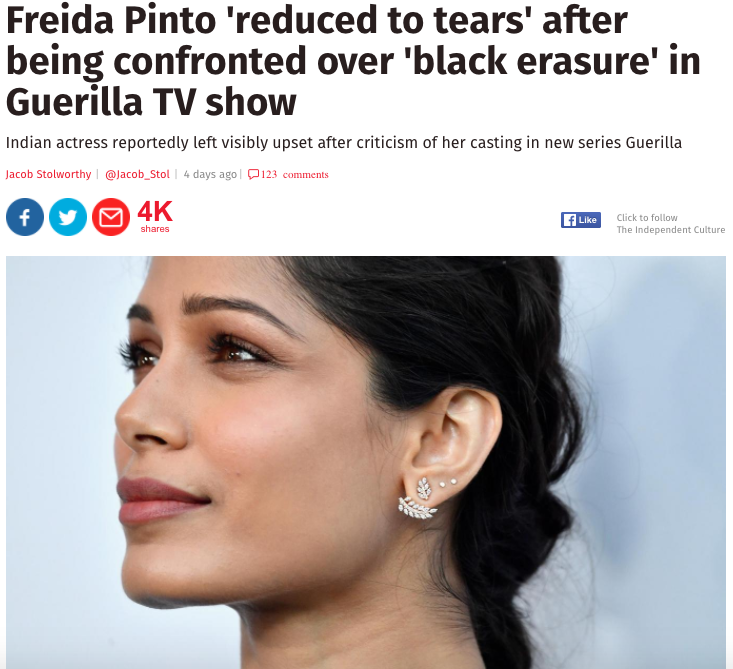 "Once again that tried and tested trope, weaponised to silence and demonise us, was out in full force," she said. "Look the angry and mean black women who made John Ridley and Freida Pinto cry... Not today, Satan. Not today.
"The questions asked at the Q&A were valid and, I'm willing to bet, at the forefront of every black woman's mind," Sa Dias said. "Yes, non-black people of colour contributed to the movement but black women started the movement. It's simply ahistorical not to include them."
Speaking to the Associated Press, Ridley defended his decision and said the criticism that Guerrilla excludes the role played by black female activists took him by surprise. "I would say very sincerely to anybody, if they find fault with what I'm doing or how I'm doing it, you don't need to wait for me to tell your stories," he said. "You don't need anybody's permission to go out and tell the story you want to tell."

That night, Sa Dias said, Ridley was very canny in preempting any questions about excluding black women under the guise of unity, a shared struggle, and a human love story.

"I felt that any subsequent question regarding it would have been deemed disruptive. John Ridley's dismissiveness and elevation of his interracial relationship at the expense of historical fact, of real black women and their inclusion, speaks volumes," she said. "I wish I could say I was disappointed but I know that black women's erasure will continue feeling like déjà vu, even in the things we helped create."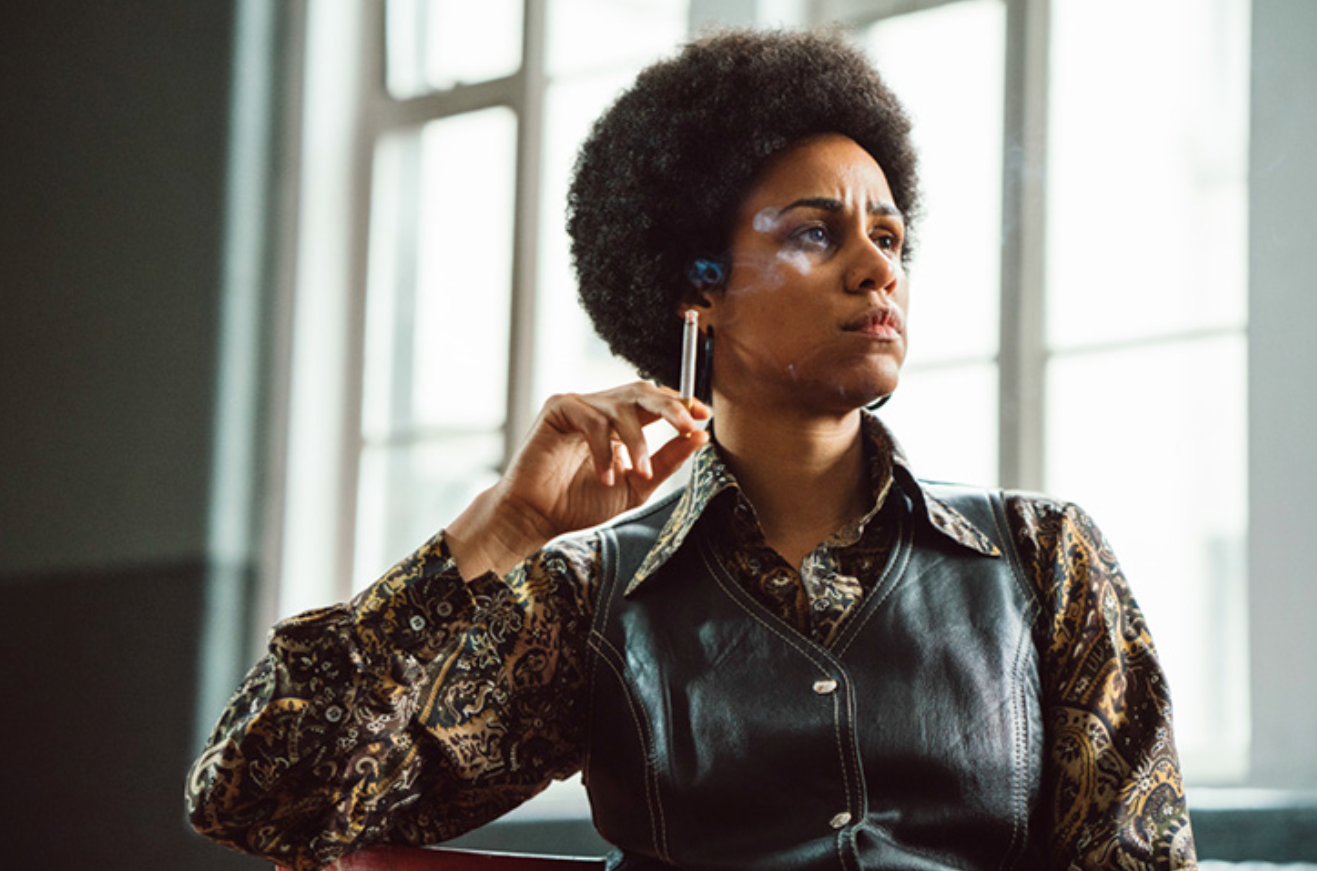 Ridley said the idea for Guerrilla began around four years ago while he was working on Jimi: All Is by My Side, a film about Jimi Hendrix set in 1960s London, which included a scene where the rock star sits down with a black British civil rights activist, Michael X.
In the first episode we see Marcus and Jas attend a rally protesting the 1971 Immigration Act, with their friends Fallon, who is played by Denise Gough, and Julian (Nicholas Pinnock). Jas encourages her former lover Kent, played by Elba, to come along – but unlike the others he has a different plan for overcoming oppression.
"Working on that film, going to Notting Hill, researching, I had just begun to hear and collect stories about people of colour in the UK and their experiences – and how they differed from experiences of people of colour in America," Ridley said. "The more I learned and the more I heard, the more determined I became to try to bring this story to life. The story existed and the story needed to be told."
In Guerrilla the stories are fictional, but they are rooted in truth and based on real-life experiences. The show's consultants included Neil Kenlock, a photographer and cofounder of the now-defunct Choice FM – the UK's first radio station for black music – and veteran journalist and activist Darcus Howe, who played an instrumental role in the black British struggle for equal rights and justice. Howe died earlier this month aged 74.
Guerrilla's central theme is of course political, and so too is the casting, in terms of its diversity – and that's something that Britain probably hasn't been exposed to before, Pinto told BuzzFeed News. "I don't know if there are TV shows like this, where you have this kind of a cast in a drama that is this political by nature," she said. "We have shows like this in America, but we definitely don't have anything of this political nature [in Britain]... So to be really honest, the significance of this TV show is that we're changing that. We're creating more [roles] on film and television for the next generation."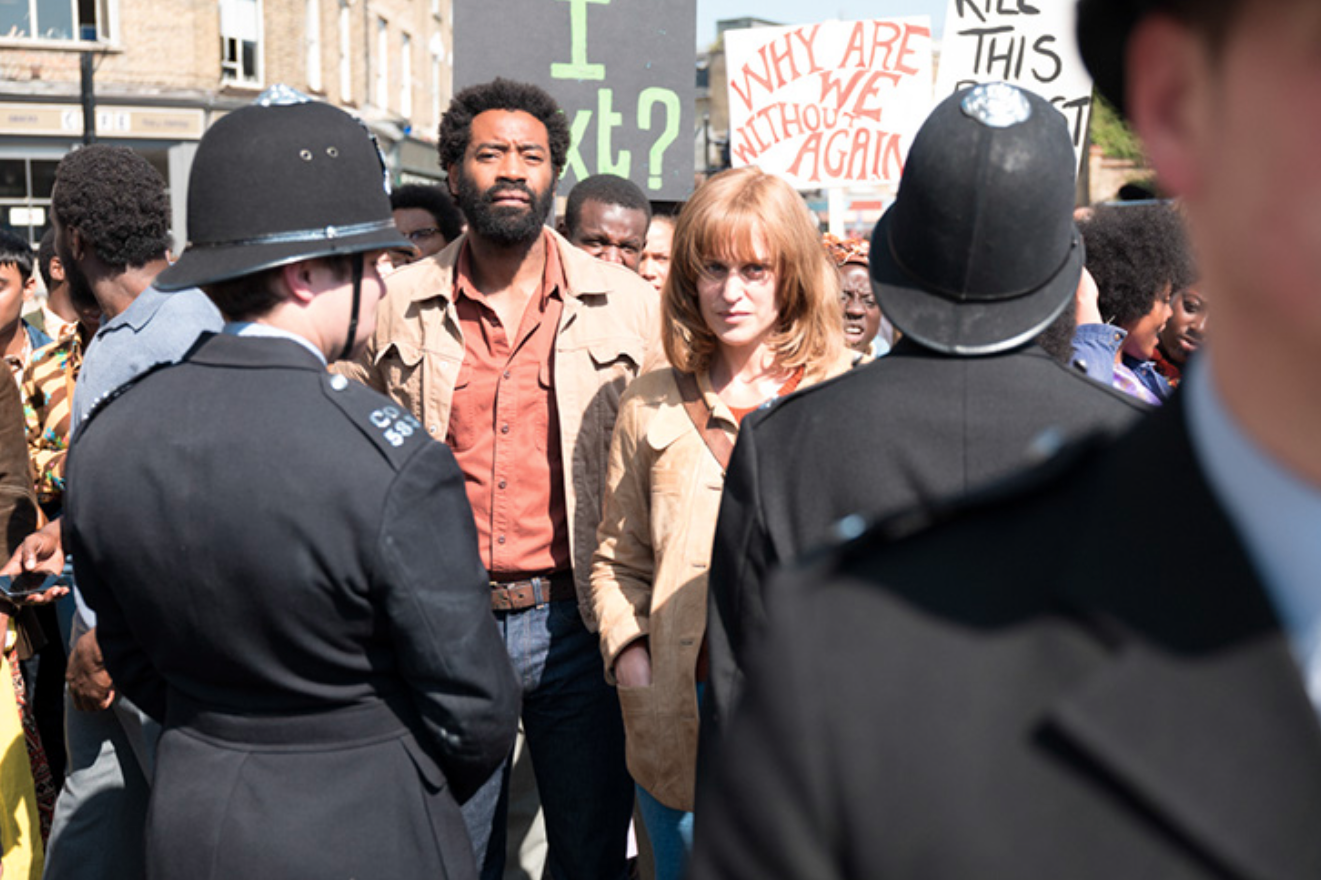 Pinto said that growing up she had to imagine role models, because she could not see herself reflected in the characters in films or TV shows. This is something that needs to change, she said, and for this reason throughout her career she has made an effort to be selective about which roles to take as a person of colour. "I really didn't want to be playing stereotypical characters, and making it seem like this is all that there is there for us. I'll make it small, but I'll make it count," she said.

"I want to see more of us in diverse and wonderfully enriching roles that have depth, that have complexity. And we really do hope that at the end of the day it's not just a reflection of people of colour, but a reflection of everybody."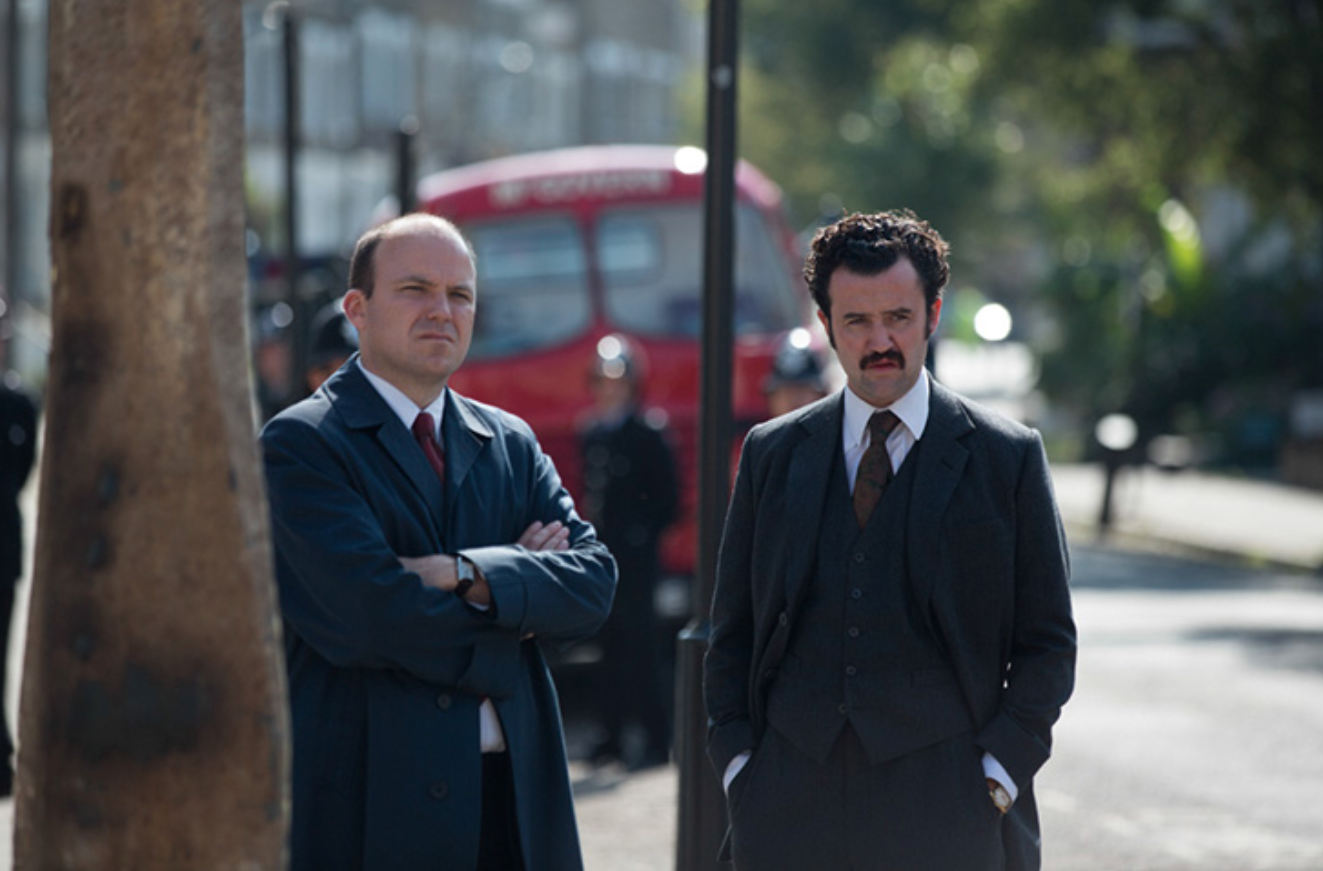 Ceesay previously starred in the TV drama Our Loved Boy, where he played the father of 10-year-old Damilola Taylor, who was stabbed to death in 2000. He agreed with Pinto about the importance of being selective about the roles you play as a person of colour, and told BuzzFeed News that he acknowledges his privileged position of being able to choose the career he wanted to pursue.

"My dad worked in the United Nations and so growing up I would literally meet the under-secretary-general of the United Nations," Ceesay said. "It was a privilege to look at him and think, I could do your job if I worked hard at school, and it was a privilege to say, 'I don't want to do that; I want to become an actor.' But if you're growing up and you don't think that you could ever be a lead in a show like this, then what are your options? You think they're limited."
Ceesay said that everyone is looking forward to Guerrilla's release, particularly the important example it sets for diversity in media. "Everyone is excited about it, especially in the acting community, they're excited about more representation," he said.

In 2014 Sky pledged that within two years 20% of the writers and actors on its UK-commissioned TV shows would come from ethnic minorities. It also pledged that 20% of "significant roles" would go to ethnic-minority actors. Sky's then-director of entertainment, Stuart Murphy, said at the time that the company is dedicated to making diverse shows: "Our aim is to kickstart a sea change in the onscreen representation of ethnic minorities on British television."
And so, it appears, Guerrilla is a product of this pledge. Ridley said that the series came out of a desire to make quality programming that reflects its audience. "I think that's very important because you don't see, unfortunately, many shows like Guerrilla in terms of what we did in front of the camera and in terms of what we did behind the camera," he said.
"I can't say enough about the crew that we had, how reflective they were of not only the citizenship here in the UK but the best of the best of artists, and that's very, very important."
All episodes of Guerrilla are available from 13 April exclusively on Sky Atlantic and Now TV.