The People Who Manage Grenfell Tower Will Be Stripped Of Their Responsibilities
At a private meeting with Grenfell survivors Theresa May also said she recognised that the council did not respond quickly enough after the fire.
The organisation that manages Grenfell Tower will have its responsibilities removed, Downing Street announced on Wednesday.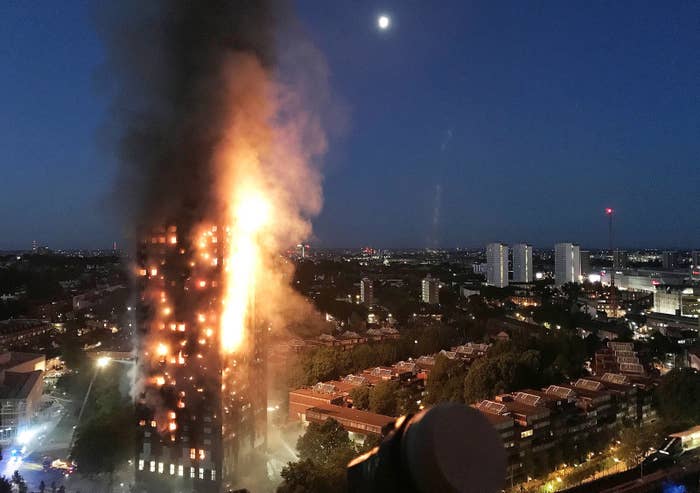 The announcement came the morning after prime minister Theresa May met with residents from Grenfell Tower on Tuesday evening.

A Downing Street spokesperson said that at the private meeting, which was called at the request of survivors and local residents, the prime minister confirmed that the tenant management organisation (TMO) would be stripped of its management responsibilities for the Lancaster West estate, which includes the tower.
At the private meeting, which was not attended by journalists, May acknowledged residents' concerns about the culture at the Royal Borough of Kensington and Chelsea and the TMO. May also recognised that the council did not respond quickly enough after the fire.
In a statement Downing Street said:

The prime minister thanked residents for being open and honest, providing frank feedback on their experiences and the support they were receiving.


She explained that her priority remained giving individuals and families affected by the fire the support they need to rebuild their lives and look to the future with confidence.

The government must do everything it can to help achieve this, including helping to address the challenges residents raised at this meeting".
More than 80 people died when a huge fire broke out at the tower block in west London on 14 June.
Also on Wednesday, the Metropolitan police announced the latest victim to be formally identified, 50-year-old Ernie Vital.