The Grenfell Tower Victims Will Be Rehoused In A Luxury Apartment Complex
Communities secretary Sajid Javid announced that the government has acquired 68 flats in a luxury apartment complex in Kensington to permanently house the Grenfell Tower fire survivors.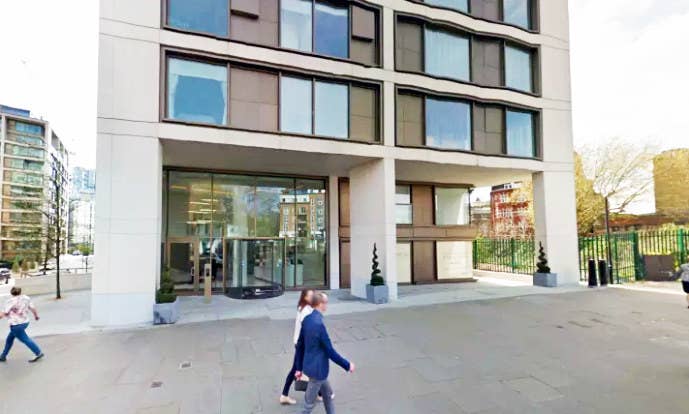 The government has acquired 68 apartments in a luxury complex in Kensington to permanently house the Grenfell Tower fire survivors, communities secretary Sajid Javid announced on Wednesday afternoon.

The newly built social housing, which is part of a £2 billion luxury complex, has been bought by the City of London Corporation as part of the response to the tragedy, and handed to Kensington & Chelsea council.
The price of private homes in the luxury complex starts at £1.5 million and includes a 24-hour concierge, swimming pool, and private cinema.
The announcement comes after the government's promise to ensure survivors from Grenfell Tower will be rehoused in the local area.
The Evening Standard reported that a deal was made by the Homes and Communities Agency on behalf of the government, and the flats were acquired at a cost of "tens of millions of pounds".

The Homes and Communities Agency's chairman Sir Edward Lister told the Standard: "We are identifying suitable properties in the local area to rehouse residents as quickly as possible, as well as offering support to local authorities to run checks on any high-rise buildings.
"We will do everything in our power to help those whose lives have been blighted by this horrendous fire and reassure those who live in similar buildings that their homes are safe."
In a statement Javid said that the residents of Grenfell Tower have been through some of the most harrowing and traumatic experiences imaginable. "It is our duty to support them," he said.
"Our priority is to get everyone who has lost their home permanently rehoused locally as soon as possible, so that they can begin to rebuild their lives. The government will continue to do everything we can as fast as we can to support those affected by this terrible tragedy," he added.
In a statement, the Department for Communities and Local Government said:
The new permanent housing is expected to be completed by the end of July. The Department for Communities and Local Government has also already committed to finding suitable accommodation in the local area for victims who lost their homes within a maximum of 3 weeks.

Each home will be fully furnished and completed to a high specification and St Edward will provide liaison staff for each block so that residents are fully supported in settling in to their new homes. This will be in addition to the ongoing range of support being provided to those affected by the tragedy.