The Government Will Accept An Amendment To Scrap The "Tampon Tax"
"We want to introduce a zero rate as soon as possible," the PM's spokeswoman said.
The government will not oppose Paula Sherriff's amendment to scrap the so-called tampon tax when the finance bill is debated on 22 March, the prime minister's spokeswoman revealed at a briefing for journalists in Westminster on Monday.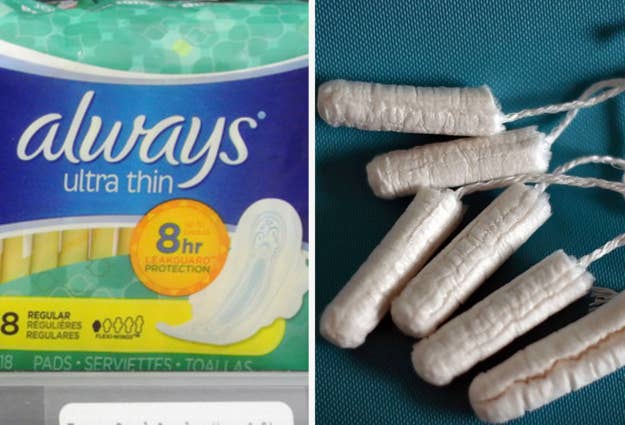 In a speech to the House of Commons on Monday afternoon David Cameron confirmed the move. "Britain will be able to have a zero rate for sanitary products, meaning the end of the tampon tax," he said.
Labour MP Sherriff had tabled an amendment demanding chancellor George Osborne negotiate a zero rate for sanitary products with the EU.
Five per cent of the money raised from the sale of sanitary products goes directly to the government. This is because they are currently categorised under a reduced rates list by the European Commission.
However, the government's decision to accept Sherriff's amendment means that the rate of tax on sanitary products will be reduced to zero.
A spokesperson for the PM said the government has been seeking to take action on scrapping the "tampon tax" for a while, and that it wants to "introduce a zero rate as soon as possible".
Speaking about Sherriff's amendment, the spokesperson said: "I don't think we'll be seeking to oppose it. ... This government has been seeking to take action for a while – that's why David Gauke wrote to the European Commission back in November."
They added: "That's why in this Budget under the existing rules the chancellor has allocated the money to women's charities. ... It does reflect the fact that we are making progress on this in Europe, and we want to introduce a zero rate as soon as possible."
Following the announcement that EU leaders agreed a deal to scrap a tax on tampons last Thursday, Sherriff told BuzzFeed News that "reform is long overdue".
The MP for Dewsbury and Mirfield also said the "chancellor should guarantee that essential women's services won't depend on a tax on essential women's products".
While delivering his Budget in the House of Commons on Wednesday, Osborne announced his plan to share £12 million raised by the tampon tax between a number of women's charities, including Breast Cancer Care.
The move was met with anger by campaigners who maintained that the tampon tax was unfair, and said women's bodies should not be used to fund charities.