The Company That Owns DSTRKT's Lease Has Gone Into Administration
The club became the target of protests in 2015 after a group of young women said they were turned away from the venue because two of them were "too dark-skinned" and "too overweight" to get in.
The company that owns the lease of a London nightclub that has become synonymous with allegations of discriminatory door policies is currently in administration, BuzzFeed News has learned.

DSTRKT became the target of protests in October 2015 after a group of young women said they had been turned away from the venue by a promoter because two of them were "too dark-skinned" and "too overweight" to get in.
The row escalated after one of the women posted a series of screenshot WhatsApp messages online that she said were from one of the club's promoters.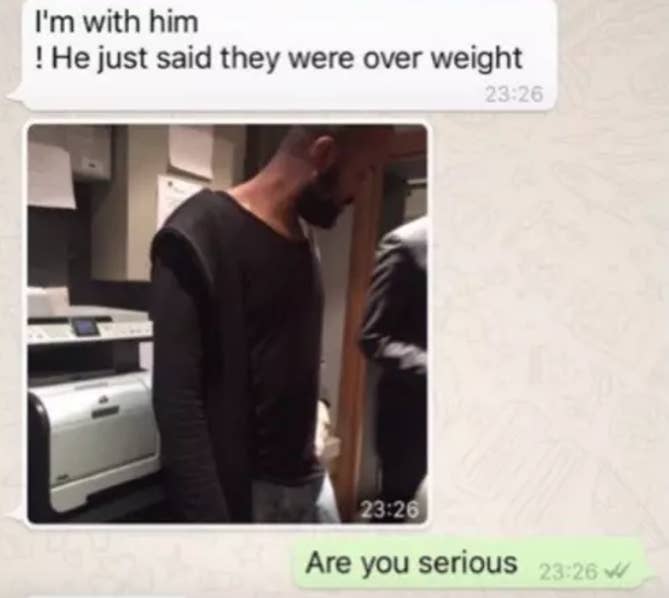 In the messages, the promoter said her friends would find it harder to gain entry if they were dark-skinned. It prompted other people to share similar stories of being treated differently to white partygoers.

The nightclub was also famously attacked by the rapper Stormzy on his debut studio album Gang Signs and Prayer after he rowed with promoters of the club on Twitter about its door policy – the opening track contains the lines: "Fuck DSTRKT and fuck all these nightclubs / And fuck giving money to people that don't like us."
Companies House records show that an administrator – a professional insolvency practitioner who attempts to stop a company from being wound up and pay creditors – was appointed to the company that owns DSTRKT's lease in July.

According to documents filed in August, since 2012 DSTRKT's parent company has transferred the payment of employees and suppliers to a separate management company. However, administrators were approached to protect the leaseholder company's assets following "significant creditor pressure and a number of statutory demands".
The documents state the company will not be saved as a going concern, due to "insufficient funding" and the fact its director had no interest in it carrying on – but the administrators are currently attempting to sell the business and its assets.
The revelation suggests the club is failing to make a profit. However, it's currently unclear what, if any, impact the proposed sale of the business will have on the club's future operations.
Zalika Miller, 28, one of the women who was rejected in 2015, said she had initially intended to take DSTRKT to court, but the dispute didn't get that far. "We wanted ... to make them an example of how this sort of discrimination can't happen again," she said. She said an employee had told her that people had stopped going to the club due to the allegations of racism.
Miller said black people tend to be held to much higher standards than their white counterparts when it comes to rules about entry into clubs. She is now calling for authorities to make it harder for door staff to unfairly turn people away and wants to ensure that clubs do not get away with discriminatory door policies.
"They'll say, sorry we've reached our capacity, or there's no more tables, but it just so happened that we had proof to show that it wasn't the case ... because they said the exact same thing to us," Miller said. "So there needs to be something in place where this is not allowed to happen ... where they may have to prove that they have actually reached their capacity.
"The problem is, we understand they they want a certain clientele, but this only applies to black people. Because they say that you have to come in a nice dress and heels, but then you'll go into a club and see a white girl with jeans and T-shirt on and no heels. So why do I have to be dressed up to the nines like I'm going to a wedding to get into your club, but she can have a white shirt on and it's OK?"

At the time of the outcry, a spokesperson for DSTRKT said the venue had always operated an "anti-racist door policy".

"The colour of someone's skin has never been and never will be a factor for who is allowed in the venue," the spokesperson said, adding: "We operate a zero tolerance policy against any racist comments or behaviour in the venue by customers or staff."
The company also said management had conducted a "thorough investigation into this alleged event and found that at no stage did any of the DSTRKT staff [say] to the women they were not to be allowed in on any the basis of their skin colour or size. Comments made by an external promoter to the women had nothing to do with DSTRKT."

Lin Mei, another of the women rejected from the club that night, told BuzzFeed News that she believes nightclubs and bars are not taking issues of discrimination seriously.
"They just think we're going to have a little rant on social media, and do a protest, and then go away, but we need to be in it for the long haul," she said. "We need to challenge them legally and hit them where it hurts, which is their reputation. We've had loads of people like Wretch 32 start following us, and Stormzy backing us."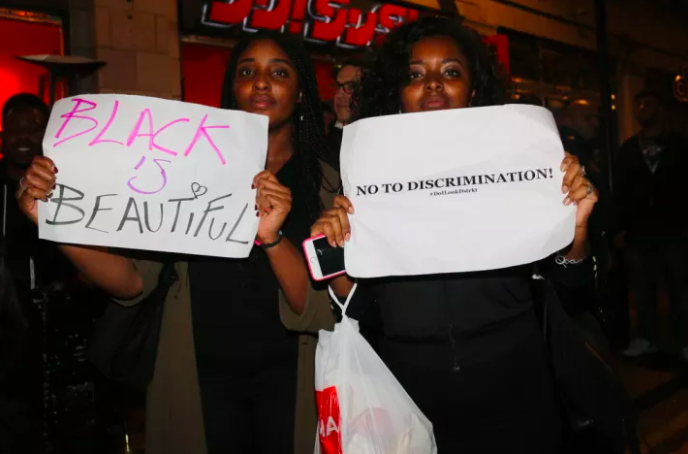 Earlier this year London mayor Sadiq Khan asked his night czar Amy Lamé to raise the issue with DSTRKT to ensure the club's door policy does not discriminate. He has also urged partygoers to report any incidents of suspected racial discrimination to police.

Although Lamé doesn't have any legal power, BuzzFeed News understands that she has spoken to the police. She has also spoken to DSTRKT, Trapeze Bar, and several independent promoters of nights across London who have featured in allegations of discriminatory behaviour.
In a statement to BuzzFeed News, Lamé said London is a global powerhouse for music of all genres. "It is the diversity of our night-time economy that sets us apart from other cities," she said.
"It is wholly unacceptable for there to be discrimination of any kind in London's nightlife and I am working with club owners, the police and revellers to ensure that our night-time economy can continue to thrive and be as inclusive as possible."
Lamé continued: "|'ve also made it clear that anyone who has been a victim of discriminatory behaviour should report it to the police immediately."
The news also comes as Khan and his deputy mayor for culture and the creative industries Justine Simons requested a review of the Met police form 696 risk assessment over concerns that the form unfairly targets grime, garage, and R&B acts.
DSTRKT had not responded to multiple requests for comment at the time of publication.