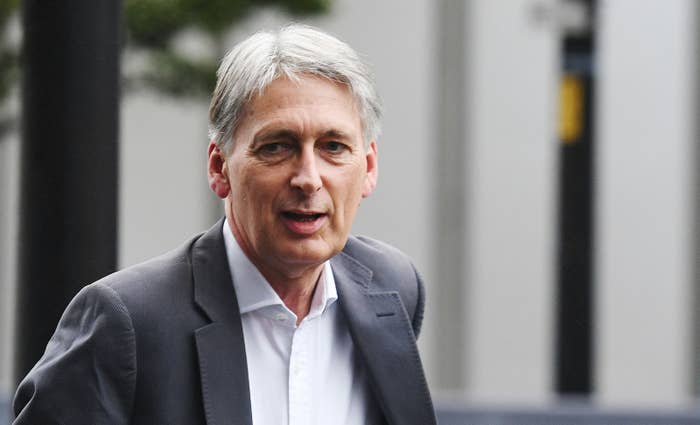 The chancellor Philip Hammond has been accused of scapegoating disabled people in an attempt to cover up the government's economic policy failings.
While giving evidence to the Commons Treasury select committee on the 2017 Budget on Wednesday, he suggested that low productivity rates in the UK could be linked to the employment of more disabled people.
"It is almost certainly the case that by increasing participation in the workforce, including far higher levels of participation by marginal groups, very high levels of engagement in the workforce, for example of disabled people – something we should be extremely proud of – we may have had an impact on overall productivity measurements," he said.

Since then, charities, Labour, and disability activists have called for him to apologise.
Anna Bird, director of policy and research at disability charity Scope, described the comments as "totally unacceptable and derogatory".
"They fundamentally undermine the government's policy to get more disabled people into work, and the ambition set out by the prime minister just a week ago," she said. "The chancellor must urgently withdraw them and offer a full apology."
On Thursday afternoon, Labour's shadow work and pensions secretary Debbie Abrahams announced on Twitter that she had written to the chancellor demanding that he make a formal apology for his statement. "I have also written to the prime minister," she said. "If Hammond fails to do so, then the prime minister must sack him."

And Labour's shadow minister for disabilities Marsha de Cordova said she was shocked and appalled by the "disgraceful" comments.

She told BuzzFeed News: "There's absolutely no evidence to support his claim. From 1998 to 2007 productivity grew alongside an increase in the proportion of the workforce who were disabled. Since then productivity has stalled and the disability employment gap has been stuck at just over 30%."
De Cordova added: "Disabled people like me have a right to work. More than that, we have a huge amount to contribute. By allowing us to fulfil our potential, the government would be growing the economy, contributing to the exchequer and ensuring that our society works for everyone."
There are 7.2 million working age disabled people in the UK, according to official statistics. Scope says its analysis has shown that the rate of productivity in the UK has been unaffected by an increase in the number of disabled people in work.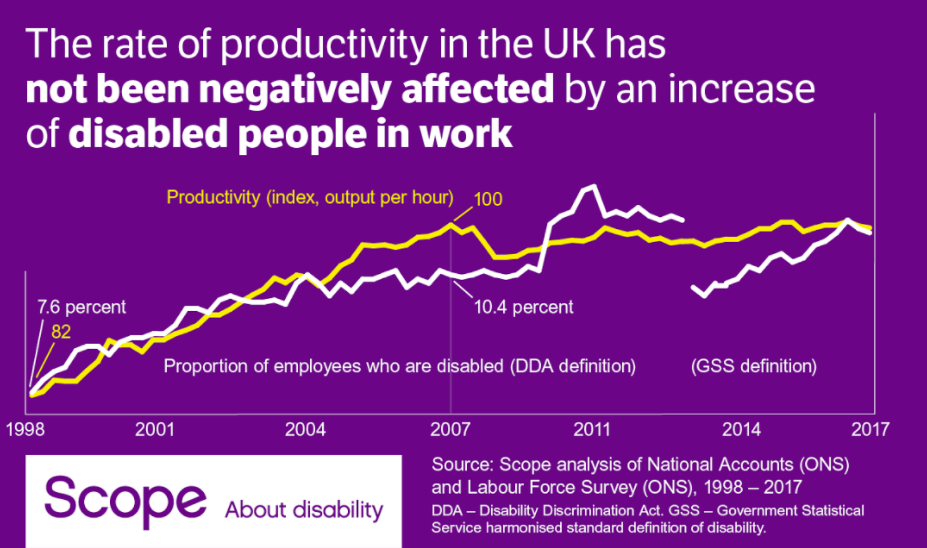 Abbi Brown, 24, was born with genetic bone disease osteogenesis imperfecta and works for an advertising agency in London. After Hammond's comments, she told BuzzFeed News: "It made me feel a bit sick, and I also think that it's not that surprising given how this government has treated disabled people over the last seven years."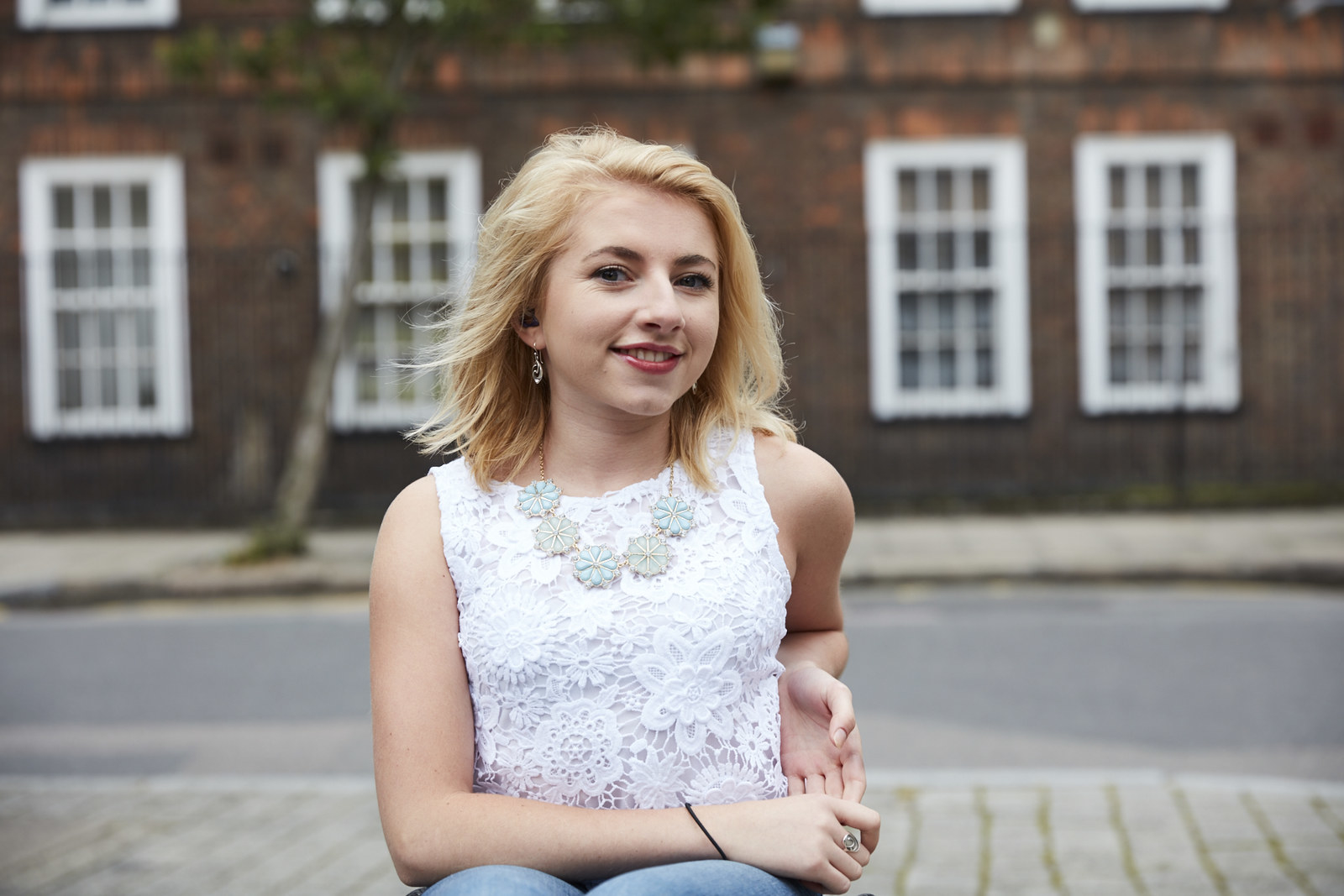 "It's is pretty unbelievable," she said. "This is the same government under which disabled people are dying from sanctions and benefit cuts and errors at assessments which are often later overturned. And yet apparently, disabled people who are able to work are still being used as scapegoats."

Brown continued: "The government has been quite vocal in its encouragement of the employment of disabled people. I might work differently to my colleagues, but I don't work any less hard and my impact on the workforce is no less than anybody else."
Brown said the government needs to take responsibility for the impact that austerity has had on the country: "It's a classic case of blaming things on the most vulnerable people in the country. I personally feel like they pick on disabled people. They continue to pick on disabled people as an excuse for why their own economic policy isn't working.

"The fact that this has come out on the same day that David Davis says that they haven't even done their job on Brexit, it's just shows that they're not doing their job, and instead of accepting responsibility for anything they're just consistently picking on disabled people for everything – I think it's just a distraction technique."
Liam O'Dell, a 20-year-old student and freelance journalist, told BuzzFeed News that this is another occasion where the government is scapegoating disabled people. O'Dell, who is mildly deaf, said he was confused and disappointed by Hammond's comments. "The two [productivity and the number of disabled people in work] don't correlate and so it can definitely be seen as scapegoating disabled people somewhat," he said.

"Is the chancellor suggesting that disabled people in the workplace are making others unproductive?" he said. "That's what it sounds like to me, and it's ridiculous."

O'Dell said it wasn't the first time the government has "given disabled people a hard time". "We only have to look at cuts to disability benefits and the UN's 'human catastrophe' verdict to understand that there are times where the government targets small subcultures in society when discussing economic policies," he said.
Shona Cobb lives with Marfan syndrome and uses a powerchair to get around. She told BuzzFeed News that she is unable to work because of her disability, and was surprised by Hammond's contradictory comments and the fact that he hasn't apologised.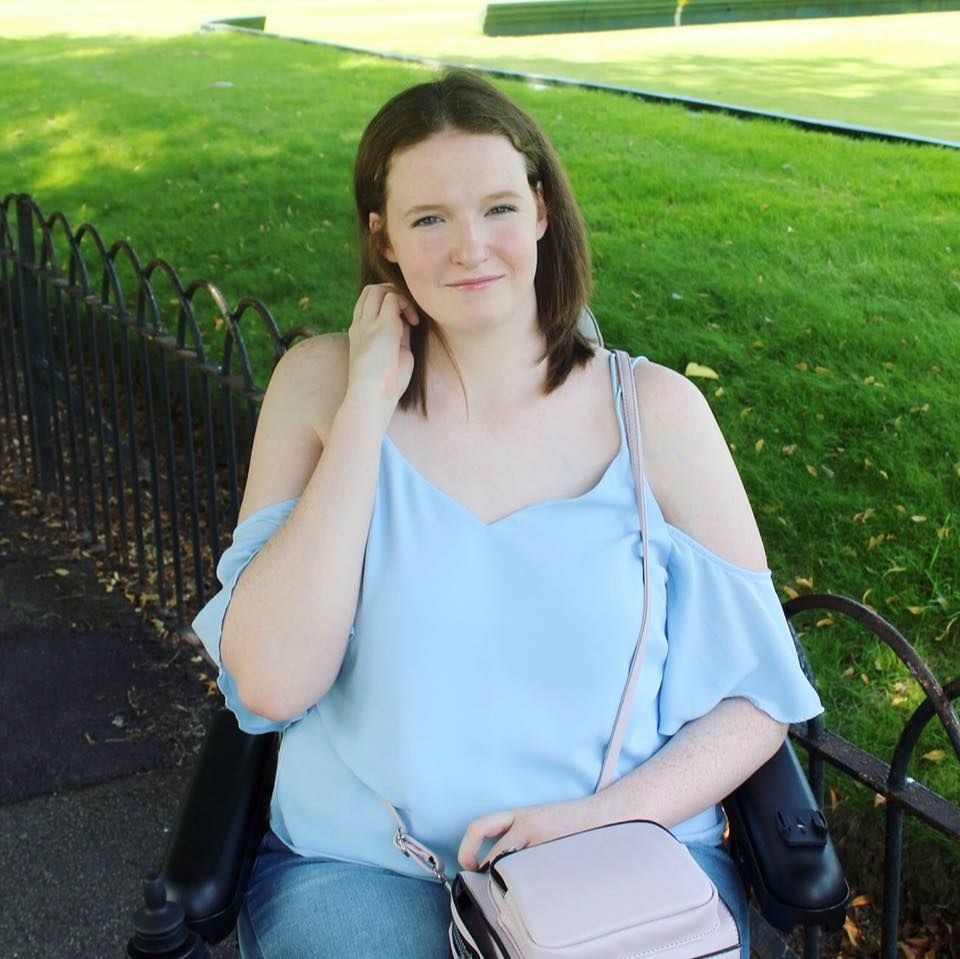 "I was surprised," she said, "not that a member of the government had made such a derogatory comment, but that the government spend so much time saying how they want disabled people in work, to then go and blame working disabled people for falling productivity levels. It was a direct contradiction.
"It made me feel like disabled people can do no right now – we are damned if we work and damned if we don't, there is no pleasing this government. They don't even seem to be trying to hide the fact that they see disabled people as lesser, that's the scary part. They really do have no shame now and I fear they will get away with this once again."

Cobb called for Hammond to issue an apology. "When I woke up this morning I really expected to find an apology from Hammond, and yet there wasn't one," she said. "At the very least he needs to apologise.

"This is part of a bigger story, though, a war against disabled people, and comments like this will keep appearing until the government starts treating us like human beings."
A Treasury spokesperson told BuzzFeed News: "The Chancellor was very clear that he is extremely proud of our record helping over 600,000 disabled people into employment.
"At yesterday's Treasury Committee, he made a broader point about workforce productivity, while being clear about the benefits to the whole economy from having more people in work," they said.