The Black Lives Matter Protesters Who Blocked The Road To Heathrow Have Been Found Guilty
After a three-day trial at Willesden magistrates' court, the nine demonstrators were found guilty of wilful obstruction of a busy highway and fined a total of £3,338.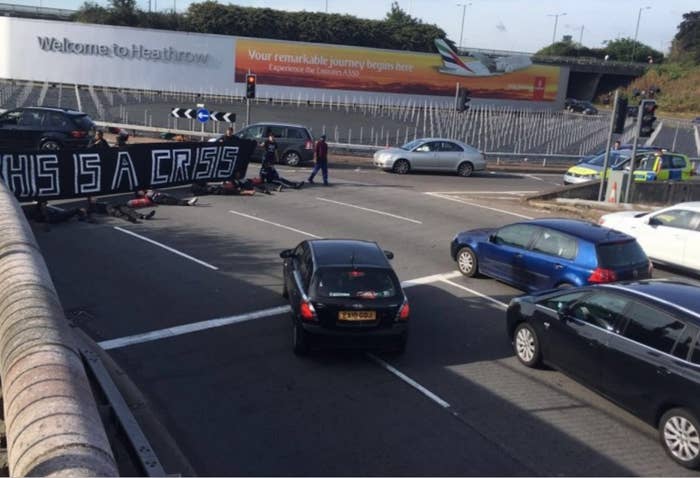 Nine supporters of the Black Lives Matter UK (BLMUK) movement have been fined over their role in a protest that caused gridlock on roads leading to Heathrow Airport in August last year.

After a three-day trial at Willesden magistrates' youth court on Thursday morning, the activists were found guilty of causing wilful obstruction of the highway and fined a total of £3,338.

The London protest – which took place at the same times as similar demonstrations in Nottingham, Birmingham, and Manchester – aimed to create awareness of deaths in custody in the UK, migrant deaths off Europe's coast, and the everyday racism faced by black people in Britain.

The action, which took place on 5 August 2016, brought traffic on the M4 to a standstill in the peak of the summer holiday season. Protesters chained themselves together and had to be forcibly removed by police officers.
The @ukblm Twitter account said protests had been organised targeting "major transport hubs because the conventional avenues to justice have been shutdown to us".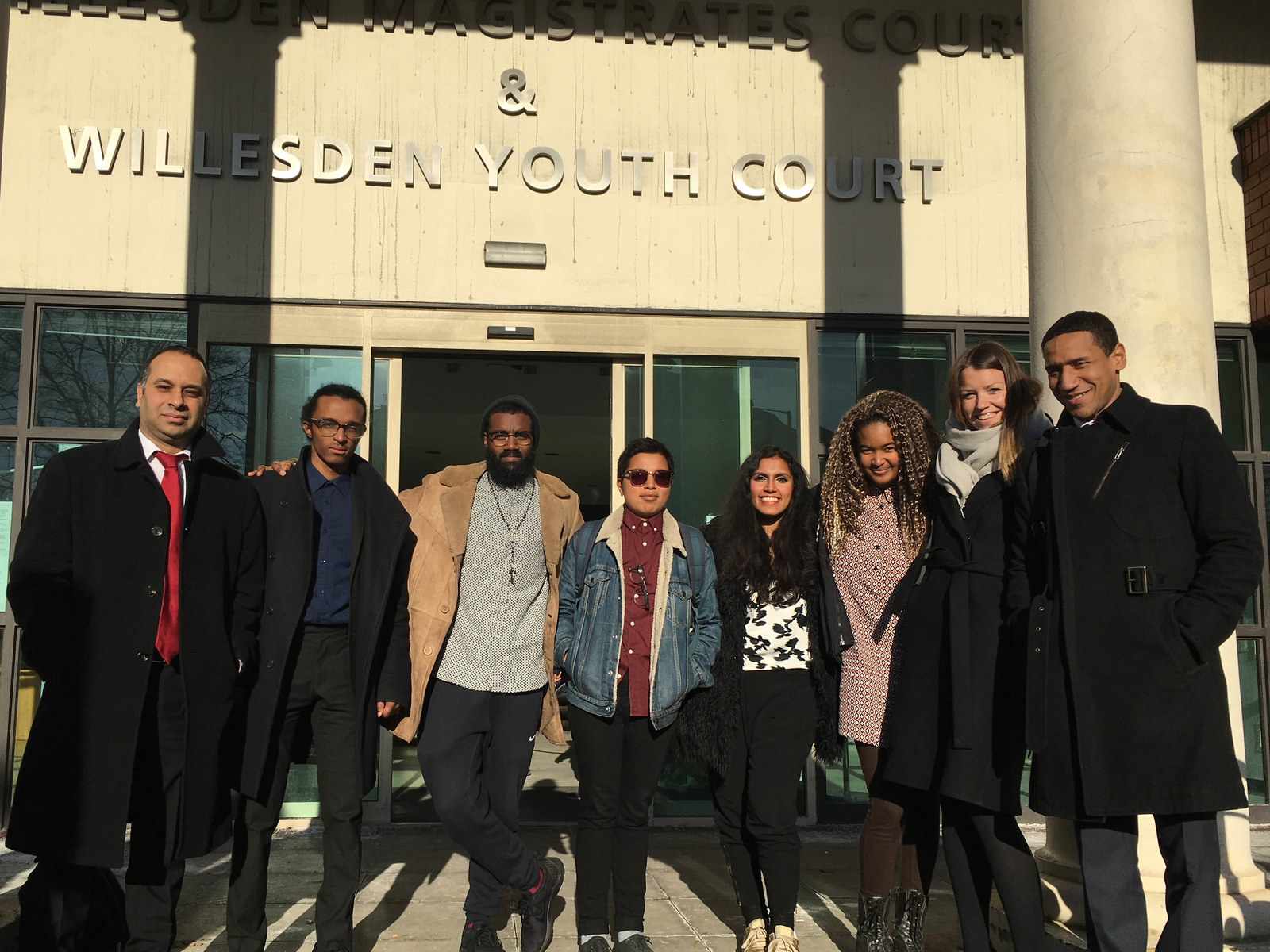 Following Thursday's verdict, BLMUK said in a statement that it was "disappointed" by the outcome, but remains "undeterred in taking action whilst important issues of racial injustice continue to be unaddressed".

Raj Chada, the group's solicitor, told BuzzFeed News he was also disappointed by the verdict; however, he said the focus should remain on the issues his clients were protesting about, including endemic racism and a disproportionate number of deaths in custody.
"Internationally at least 5,000 from Africa and the Middle East have drowned in the Mediterranean Sea in 2016 alone, trying to find safety or a better life, while our government withdraws support for future search and rescue operations and fails to provide solutions," Chada said.
"Our clients remain committed to highlighting these issues and fighting for them until there is justice from the authorities."