Winds of up to 100mph caused disruption overnight across the UK, leaving over 13,000 properties without power.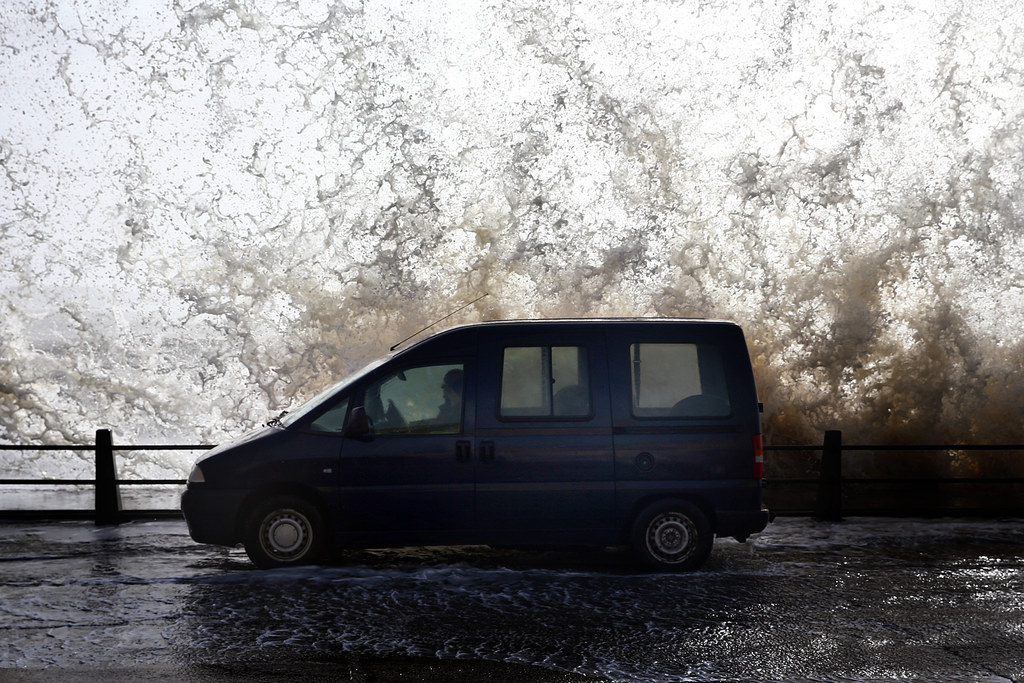 Video footage recorded at 7:30am on Monday morning shows huge waves crashing over the cliffs and harbour walls at Mullion Cove in south Cornwall.
The Environment Agency issued 62 flood warnings on Sunday requiring immediate action for parts of the southwest, the southeast, and Wales.
The impacts of Storm Imogen are expected to continue over southern parts of England, the Environment Agency announced on Monday.
The Met Office also issued amber "be prepared" warnings of wind, and a yellow "be aware" warning of gusts throughout Monday.
Two children, aged 5 and 7, were airlifted to hospital after suffering serious leg injuries when a stone wall collapsed on them in Bretforton, Worcestershire, ITV reported.
Emergency services were called to the scene at 8:55am and pulled the pair from the rubble, PA reported.
In Devon, a father and daughter managed to escape moments before a 100ft tree was blown on to their car, which was parked outside their house.
Russell Cooke was about to take his daughter to school when a tree was brought down by the storm, almost crushing his car.
A Devon fisherman was left in tears after his boat was battered by the severe gale-force winds.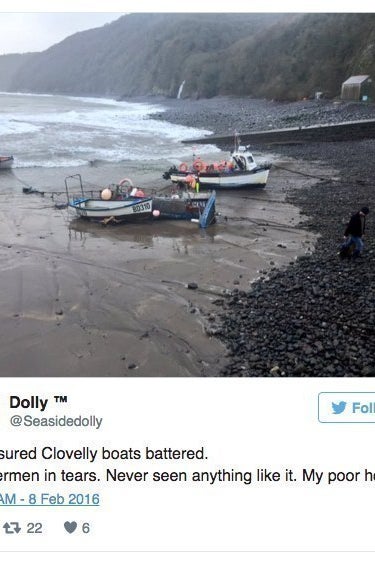 A police search is taking place after a 64-year-old man from Redruth, west Cornwall, was reported missing early on Monday morning.
Mike Reid, an RSPCA inspector, is described as white, 5ft 8in tall, of stocky build, with short greying spiked hair, the BBC reported.
Inspector Jean Phillips said: "We are extremely concerned for Mike's welfare, particularly with the wet and windy weather overnight."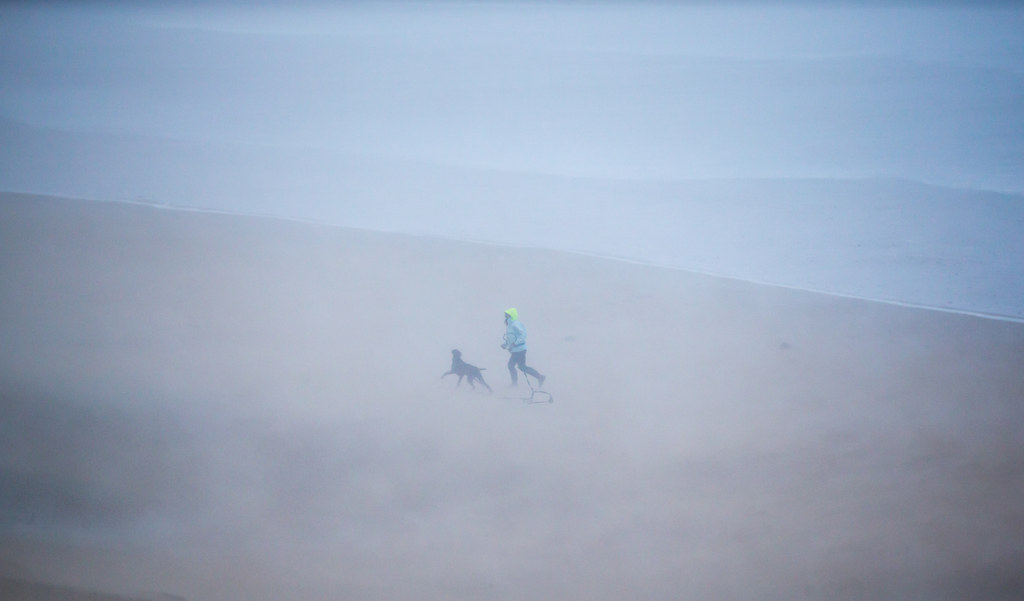 Student Luke Brown captured the strong waves in Aberystwyth promenade, West Wales, this morning.
Police closed Bridgend town centre in South Wales over safety concerns after tiles were blown from roofs.
Travel and transport services have also been disrupted across the country.
The M48 Severn Bridge has been shut in both directions to high-sided vehicles, ITV reported. The A35 bypass at Dorchester is also closed due to flooding.
On Monday morning, Network Rail announced that all trains in and out of Cornwall have been cancelled after a train travelling from Penzance to Glasgow hit a tree on the main line near Bodmin, the BBC reported.
A spokesperson for Network Rail said nobody had been hurt but it was "impossible" to say how long passengers would be on the damaged train for, adding "we can't have people wandering about on a live line".
Engineers were called to the scene to inspect the track for any damage, and on Monday afternoon Network Rail's engineers removed the tree and began the process of moving passengers to a coach instead, the BBC reported.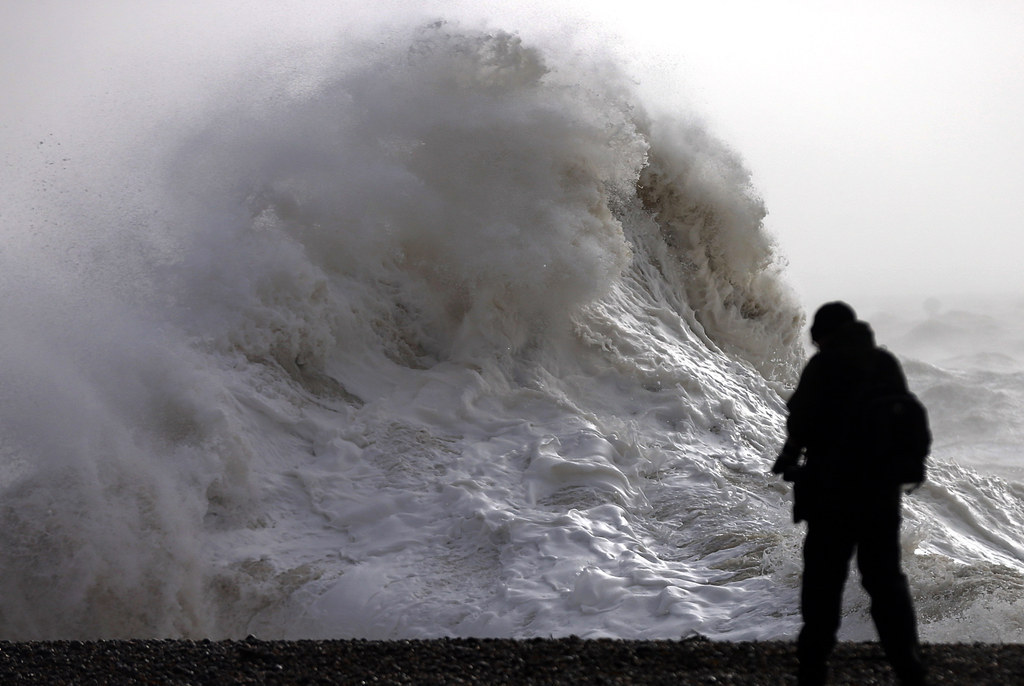 Reporting from the Hampshire coast, BBC News correspondent Duncan Kennedy said that the force of the winds made it "hard to stand up".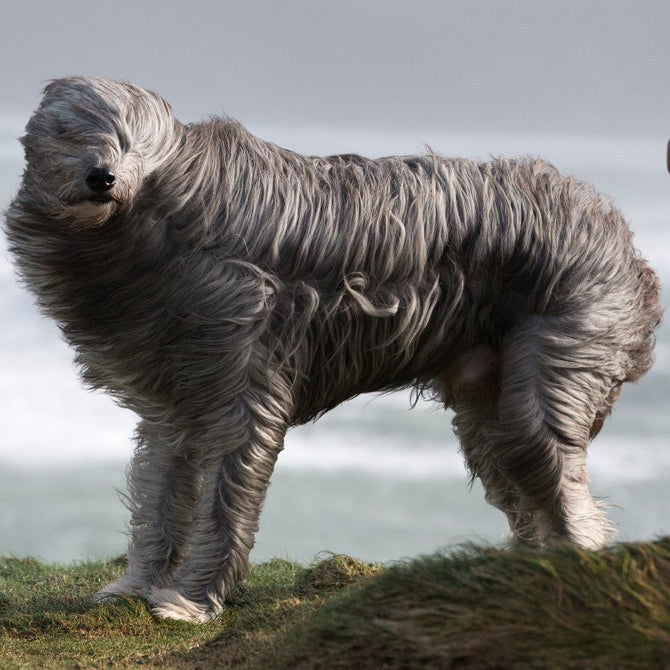 A photo capturing the huge waves in St Mary's, on the Isle of Scilly, on Monday morning is being shared on social media.
A car was left partially covered in sand at Fistral Beach car park in Newquay.
The Environment Agency and the Royal Society for the Prevention of Accidents (RoSPA) have called for people to stay away from the coasts.
They also warned wave watchers against the danger of taking "storm selfies".
On Monday, Andy Wilkinson, Environment Agency duty flood risk manager, said: "Today, Storm Imogen continues to bring large waves and spray to the south and southwest coastal parts of England. Storms can be exhilarating, but please keep safe."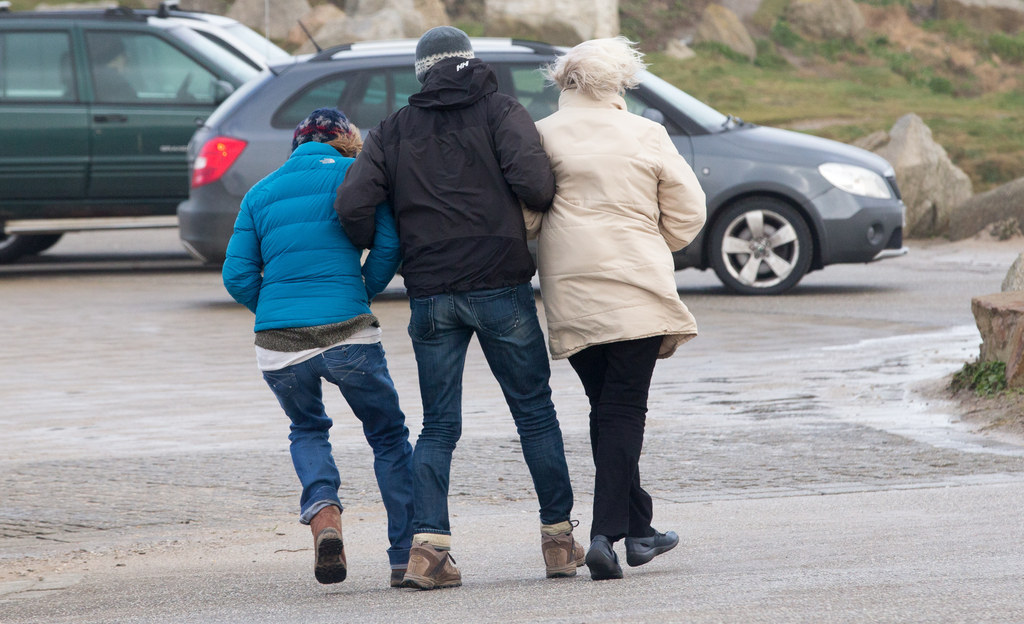 David Walker, leisure safety manager at the Royal Society for the Prevention of Accidents, said:


"While we want people to enjoy Britain's coastlines, it's important to respect the weather, which can get particularly ferocious around the coast.

"If you get caught up or swept out to sea your life will be at risk very quickly and our rescue services will also be at great risk.

"Look out for updates from the coastguard and police, and on the Environment Agency website for flood warnings."