This is Tumbles. He is a six-week-old terrier mix, and was born with only two legs.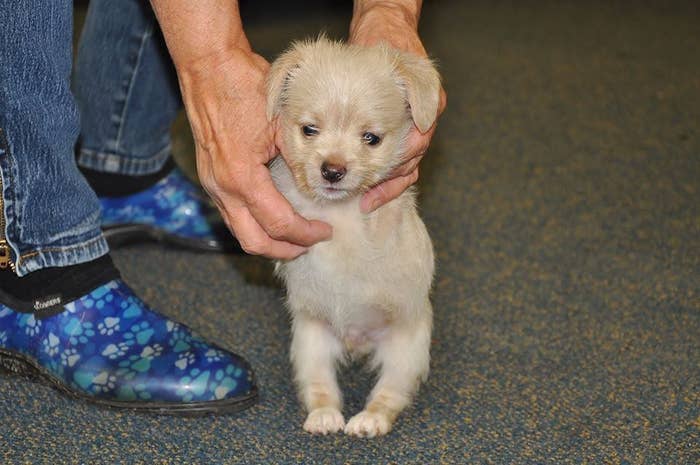 When he was two weeks old, Tumbles was taken to the Friends of the Shelter Dogs (FOSD) in Athens, Ohio, a nonprofit organisation that rescues and provides shelter for dogs in need.
He was the runt of the litter, FOSD board President Angela Marx told BuzzFeed News, and so was having trouble competing for his mother's milk.
"We decided that he really needed extra special care and to be bottle-fed so he could become strong and healthy," she said.
A couple saw a photo of Tumbles on FOSD's Facebook page. They contacted the shelter with the idea of developing a bespoke wheelchair that would help him get around.
"[The couple] came up with a design and contacted the Ohio University Innovation Center for help in creating it using their 3D printer," Marx said.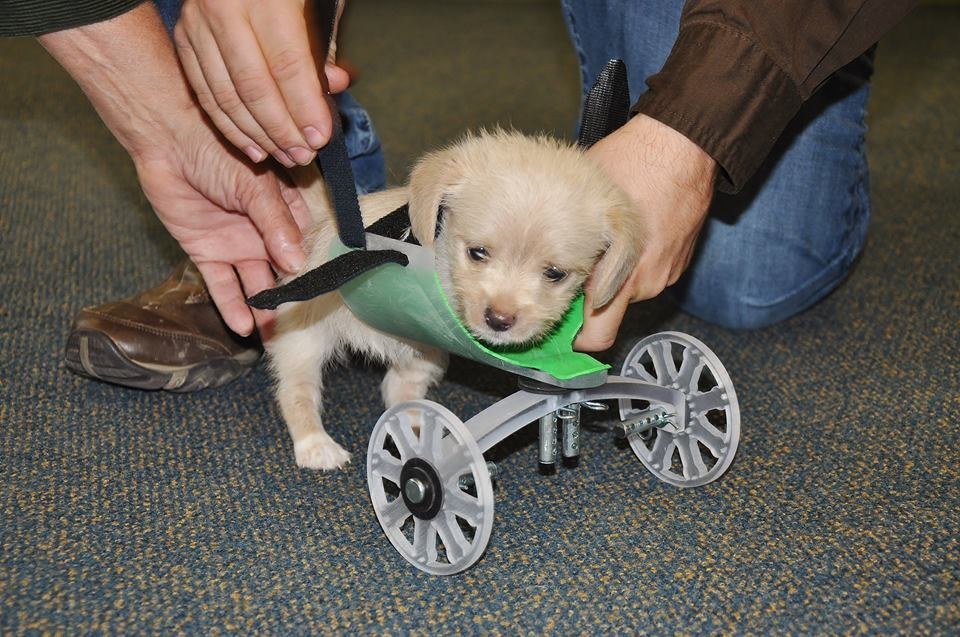 The shelter later shared a video and pictures of Tumbles being fitted into his new wheelchair.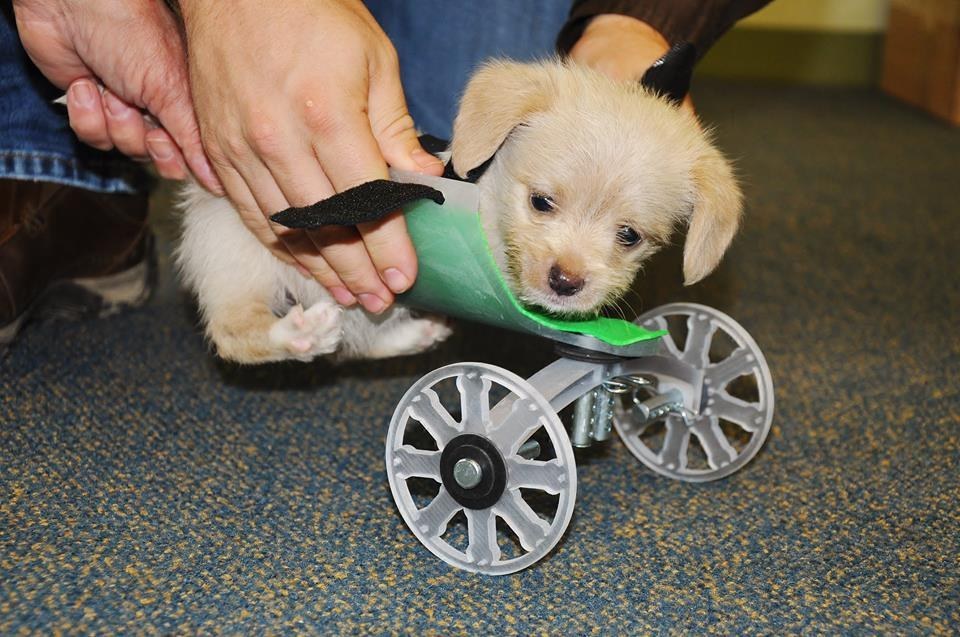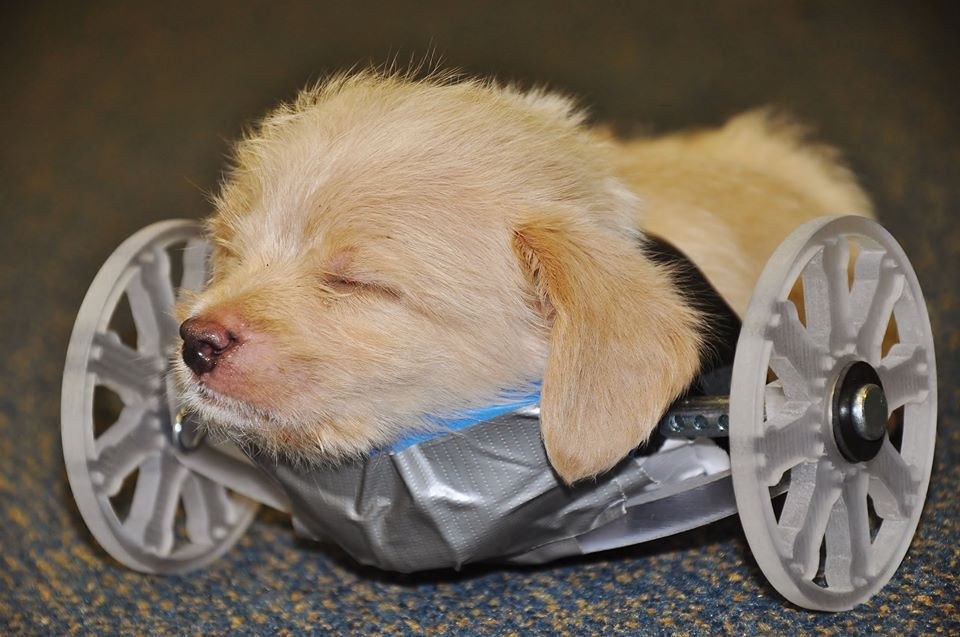 When asked how Tumbles is getting on with his new wheelchair, Marx told BuzzFeed News: "It's going to be a process".
"He's a little sweetheart and doesn't act as if he has any limitations," she added.
"Since he is so little and still growing he needs to learn how to walk properly. Once the wheelchair is properly fitted he will need to go through physical therapy."
Marx described the reaction from the public towards Tumbles and his wheelchair as "overwhelming". "We are thrilled for Tumbles and the interest and joy he is bringing to others," she said.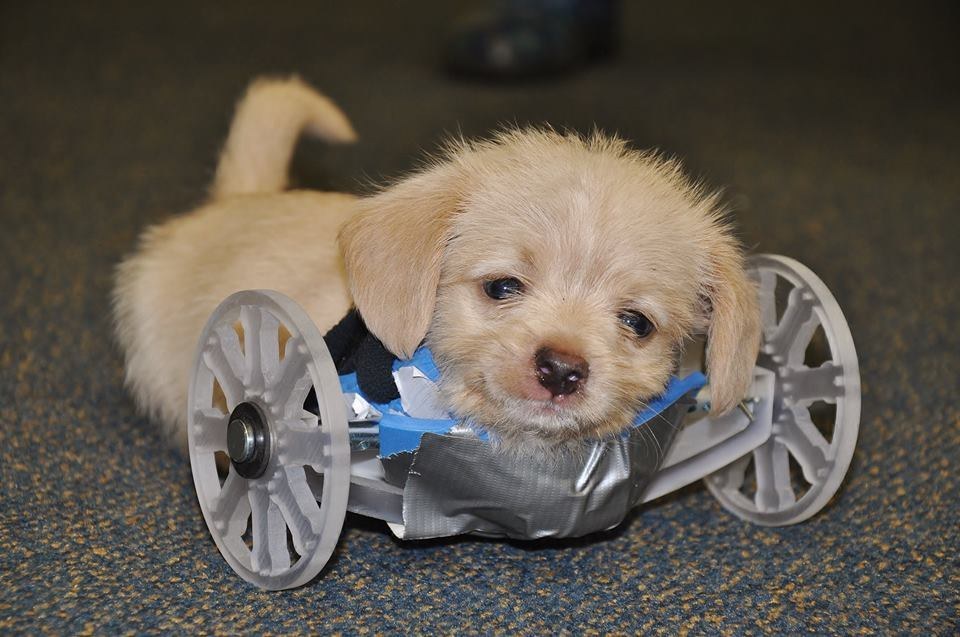 Tumbles is not currently up for adoption, but it's likely that his foster mother will adopt him, Marx said.
"[His foster mother] has fallen in love with him and is working to give him every opportunity at a happy life."