This Elderly Couple Clubbing Until 5am Will Give You Major Relationship Goals
After a tequila shot each, all the couple wanted was a cup of English breakfast tea with milk and two sugars, apparently.
An elderly couple from Poland turned up to a London nightclub on Sunday and raved until 5am, a DJ has claimed.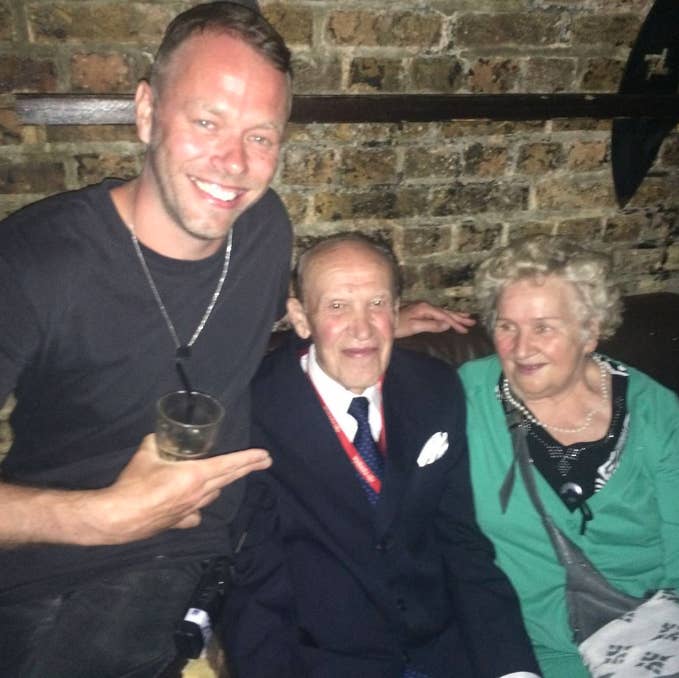 Jacob Husley said the couple, said to be in their eighties, were first spotted entering Fabric nightclub in Farringdon at around 11pm.
Confused about why the pair were in the club, Husley told BuzzFeed News he spoke to a security guard who informed him they both had tickets bought online and walked in.
"I asked them whether they were OK because it sort of looked like they shouldn't be there," he said. "They didn't speak English, so they just smiled at me and continued on.
"But I still had a suspicion that there might be something wrong, so later I went over and had a proper chat with them and it turned out they they had planned the whole trip."
A raver at the club who spoke Polish apparently volunteered to be a translator for the DJ and the elderly couple during the night.
He told Hansen the pair said they were visiting their daughter in Watford, and that they decided to buy tickets to the underground house and techno party WetYourSelf after reading a review about the nightclub in a Polish newspaper.
When asked if the incident was a PR stunt, Husley told BuzzFeed News: "No, definitely not.
"Fabric wouldn't do anything like that."
The "good-looking and smartly dressed" couple were offered free drinks throughout Sunday night, but after a tequila shot each all they wanted was a cup of English breakfast tea with milk and two sugars, Husley said.
The pair were given special treatment all night long, he said. The VIP section, usually closed on Sundays, was opened especially for them.
But they didn't stay in the roped-off VIP balcony area for long, Husley said. Less than 20 minutes later, when the 35-year-old DJ returned to check on them, they had already made their way down to the main dance floor.
Husley, who has been running the WetYourSelf party for almost 10 years, told BuzzFeed News the reaction from the other ravers in the club was "lovely".
"I think people are just really accepting of each other, I think that's what clubbing is all about ... People were dancing with them, came over to talk to them, and took pictures with them," he said.
"They had no music requests, but they seemed to really enjoy the music. ... They were on the dance floor holding hands and putting their hands up in the air."
The couple, who had planned to leave the club at 6am so they could catch the first train back to Watford, were also promised a free taxi home whenever they were ready to leave.
"I asked them three times throughout the night whether they wanted a taxi home, because I didn't want them to sit and wait for the tube if they didn't enjoy the night," Husley said.
"But they stayed until 5am, so it was obvious that they did enjoy themselves."
Clubbing on the weekends is nothing new for the elderly couple, who told Husley, through the translator, that they regularly go out partying. "Every Saturday night back home in Poland they go out to a disco, apparently," he added.