The government is allocating £28 million to survivors of the Grenfell Tower tragedy, Philip Hammond revealed during his Budget speech on Wednesday afternoon.

The chancellor said the money would go to the London borough of Kensington and Chelsea to help with mental health services and provide a new community space for Grenfell United – a group of survivors and campaigners fighting for justice.

Professor Chris Imafidon, a local resident and volunteer, told BuzzFeed News he welcomed the announcement. However, he also said he had several questions and concerns over whether this was just a "headline-grabbing activity".

"How did he come up with the figure of £28 million? Is it arbitrary, or did he do some research? Did he speak to survivors? That's why I'm a bit sceptical," Imafidon said.
"Who is going to implement it, and is it going to go directly to the affected people?"
On 14 November the local community gathered on the streets for a march for justice. It marked five months since the tragedy, which, according to the Met police, claimed 71 victims. Despite months of campaigning, Imafidon said the situation was still one of "total despair" for many who are still waiting to be placed into permanent accommodation.

"There's no hope that is left," he said. "We had a march on the 14th, and it was still the same thing. The government is not responsive."

Imafidon said the government doesn't have a good track record of fulfilling its promises to survivors: "They'll say something that media will say, 'Great, we can run a headline with it.' And the very next day they'll do the exact opposite.
"I would be very disingenuous if I don't thank him and salute him, but can he please make sure that he puts his money where his mouth is, and make sure that money gets to parents that are literally still in one-room apartments."
Moyra Samuels, part of the Justice 4 Grenfell group, told BuzzFeed News that people want more details about how the money will be allocated.
"We don't know how they've come to the figure of £28 million, how it's going to be allocated, why they've decided on the magical £28 million, so we need some of the detail of that," she said.
"We are also concerned about the extent to which they've consulted the community. ... However, we do welcome more money and services being put into mental health, because that's going to be an ongoing issue for the future."
Samuels said she was also concerned that there were still a lot of survivors still living in hotels. "There's only about 40 out of 200 households that have been permanently housed," she said. "So still a lot of survivors who are still in hotels will be there for Christmas. It's shocking."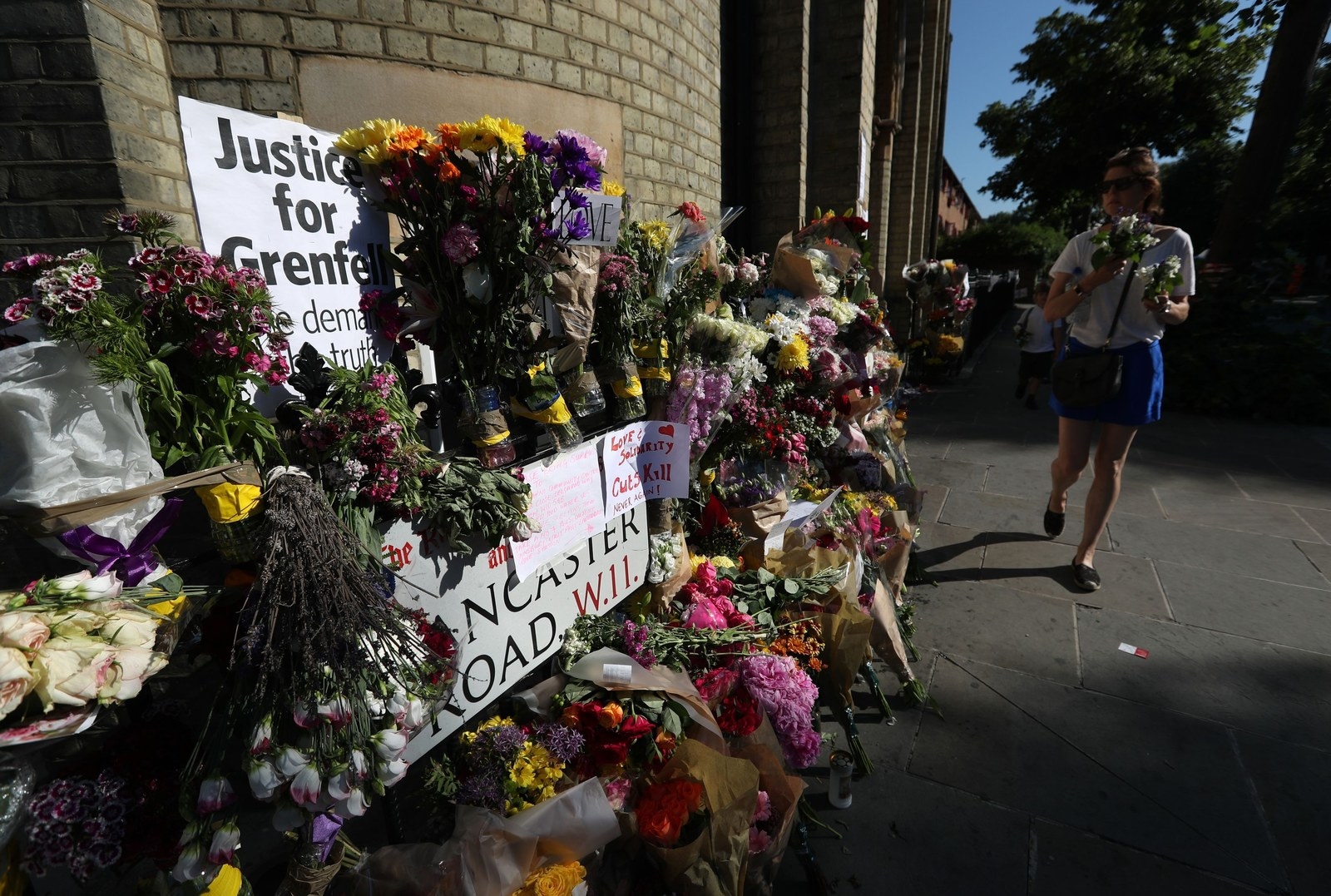 In a statement an RBKC spokesperson said: "In consultation with the community, the money will be used to support the refurbishment of the Lancaster West estate and to help the North Kensington community plan for the future and rebuild their lives following the tragedy.

"It will also be used to improve direct services for the bereaved families via a dedicated community space, and to further support mental health services in the area, alongside existing NHS agencies."
Leader of the council Elizabeth Campbell said she is focused on getting the investment into the key areas where it is needed. "We want to redouble our efforts before Christmas to help families with children," she said.
"We had emergency reserves and we have spent them on what was a national emergency. Few councils would have had the emergency reserves to do so. This extra funding allows us to look beyond the ongoing rehousing effort, which we have spent over £200 million on, and help to secure a long term future for the people of North Kensington."