Police Will Be Given Clear Guidelines To Improve The Use Of Restraint On Mental Health Patients
"When someone is at their lowest point, they need help, not harm," the CEO of mental health charity Mind said as he welcomed the new advice.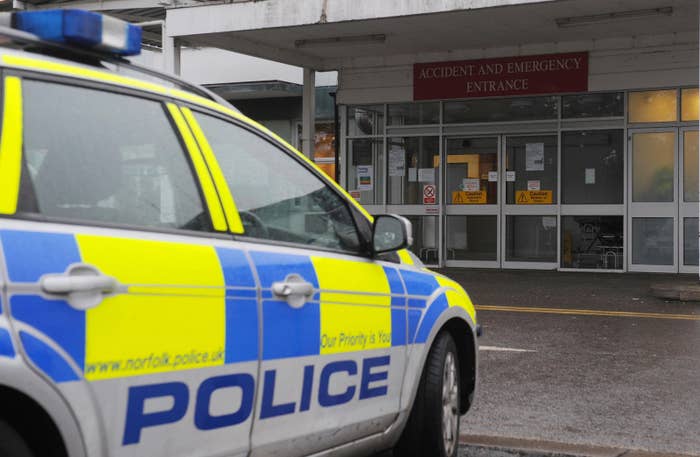 Clear guidelines for police and healthcare professionals have now been published to improve the way restraint is used in mental health settings to ensure vulnerable people receive appropriate care.
The new guidance, released on Wednesday morning, was developed by the College of Policing in partnership with more than 30 healthcare organisations, including people who have experienced restraint.
Until now, there has been no national position about when, and for what reason, police officers should be called to attend mental health and learning disability settings.

The formal agreement, known as a Memorandum of Understanding (MoU), outlines police powers, the law, and what healthcare professionals are committed to doing, as well as how to manage uncertainties, restraint, and restrictive practices.
It is hoped the guidance will help prevent life-threatening injuries and fatalities such as the death of 57-year-old Philmore Mills. Mills, a hospital patient who had been diagnosed with pneumonia and lung cancer, died in 2011 after being restrained by police officers and hospital security staff when he became verbally aggressive towards nurses.

Despite three calls for help, no doctors came to their assistance. Instead, two Thames Valley police officers and hospital security staff arrived.

An inquest heard how Mills was handcuffed and held face down on the floor with enough force to cause bruising to his shoulder. He became unresponsive, and when the cuffs were removed, attempts to resuscitate him were unsuccessful.

In March 2016 – more than five years after Mills had died – an inquest at Reading coroner's court recorded a narrative verdict, adding that "restraint and communication failures" had contributed to his death.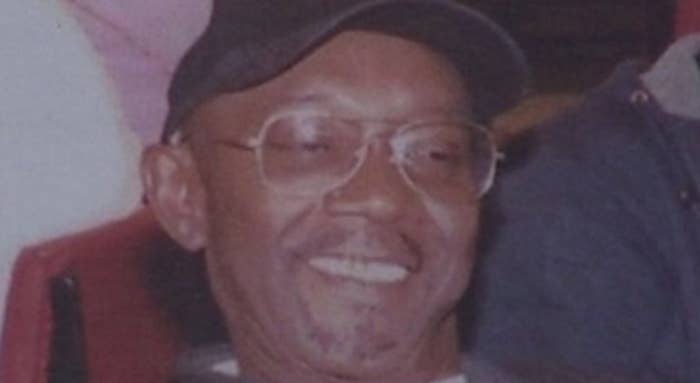 Mill's family have criticised the police intervention, saying it escalated a situation that should have been handled by medical professionals.

A spokesperson for Thames Valley police told BuzzFeed News in a statement: "Thames Valley Police reviewed the detail of the narrative verdict of the inquest into the death of Philmore Mills, to ensure that officers receive the best training, to enable them to deploy restraint tactics appropriately and to achieve the best outcome, which must be to protect all involved and minimise the risk of harm."
The executive summary of the new guidelines highlighted that people often felt "shock and fear when police come onto a ward" and warned that this could often "exacerbate a person's distress and make the situation even more charged". "This is especially true for communities which may have a negative experience of policing and where there is a history of deaths in custody," it added.
Those who were consulted in the process called for "mental health staff to be proactive and use their therapeutic skills to de-escalate situations and only call on the police when absolutely necessary".
Ian Hulatt, professional lead for mental health at the Royal College of Nursing, said the new recommendations will offer clarity for police officers and mental health staff alike in what are often challenging circumstances.

"It will help ensure the safety and dignity of patients, as well as the medical staff and police officers responsible for providing the care they need," he said.
Dr Adrian James, registrar of the Royal College of Psychiatrists, said that if followed, the guidelines would result in a safer and more dignified process. It would also help the police engage more effectively with people who have mental health problems.

The guidelines came in light of research conducted by the mental health charity Mind in 2013 that revealed a significant variance in the ways healthcare providers call the police for support around restraint and restrictive practices.
Paul Farmer, CEO of MIND, welcomed the guidance and said physical restraint should only be used as a last resort. "When someone is having a mental health crisis, they become frustrated, frightened, and extremely distressed, and when someone is at their lowest point, they need help, not harm," he said.
"Physical restraint should only be used as the last resort so it is vital there is clarity across all organisations about how to manage difficult situations appropriately."
BuzzFeed News understands the National Police Chiefs' Council will now begin work to implement the guidelines.