The women and equalities select committee has launched the first parliamentary inquiry into the extent of sexual harassment and sexual violence in schools.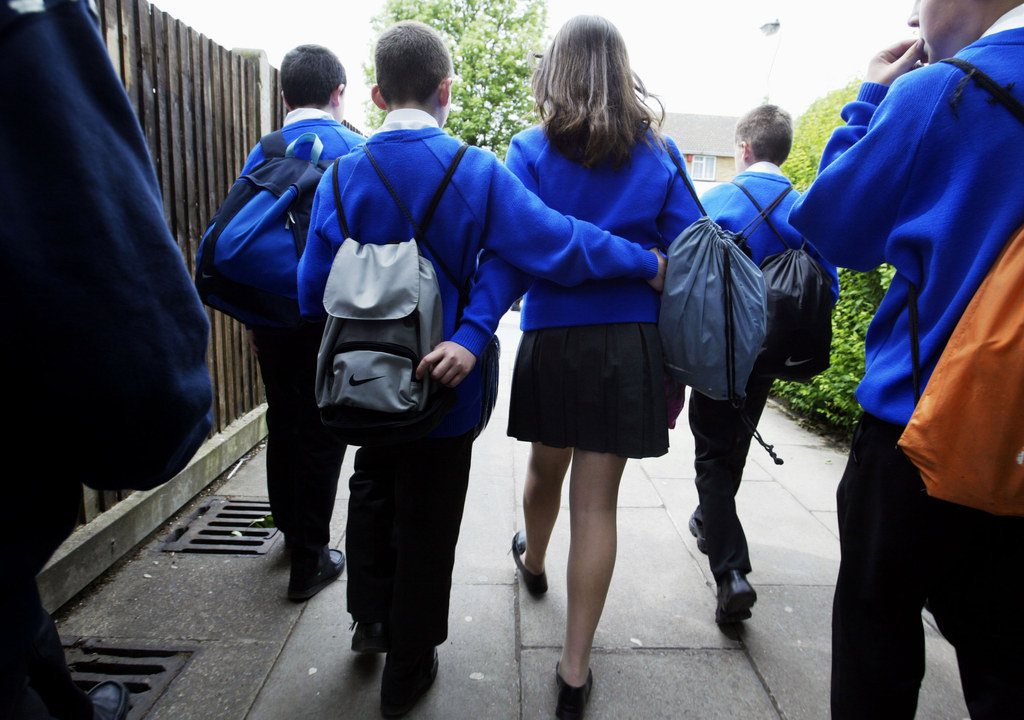 MPs will investigate how much sexual harassment currently occurs in both primary and secondary schools, the impact it has on students and teachers, and the effectiveness of measures to address the problem.
The committee will also explore any link between pornography and sexual harassment.
News of the announcement comes after the committee asked 300 young people across the UK for their views on the issue.
The survey found schools were failing to recognise the pressures young people are under when dealing with matters of sexual harassment and sexual bullying.
Data requested by the BBC under the Freedom of Information Act revealed more than 5,500 alleged sex crimes in schools were reported to police forces between 2012 and 2015.
Conservative MP Maria Miller, chair of the women and equalities Committee, said the research showed inappropriate sexual behaviour was having a "profound impact" on young people's day-to-day lives.
"We need to address this issue now, and stop it from blighting the lives of another generation of young people – both male and female," she said.
"We're asking teachers, students, parents, youth organisations, and anyone else with an interest in this subject to share their knowledge and experience with us. We'll use this evidence to find the most effective measures to reduce levels of sexual harassment and sexual violence in schools."
Gemma, 22, one of the young people who participated in the survey, singled out "lad culture" as "a big issue" when it comes to sexual harassment.
"In my school lads would come up to girls and grab their ass, try and push them into the changing rooms and stuff and then say 'don't get upset, it's just banter'," she said.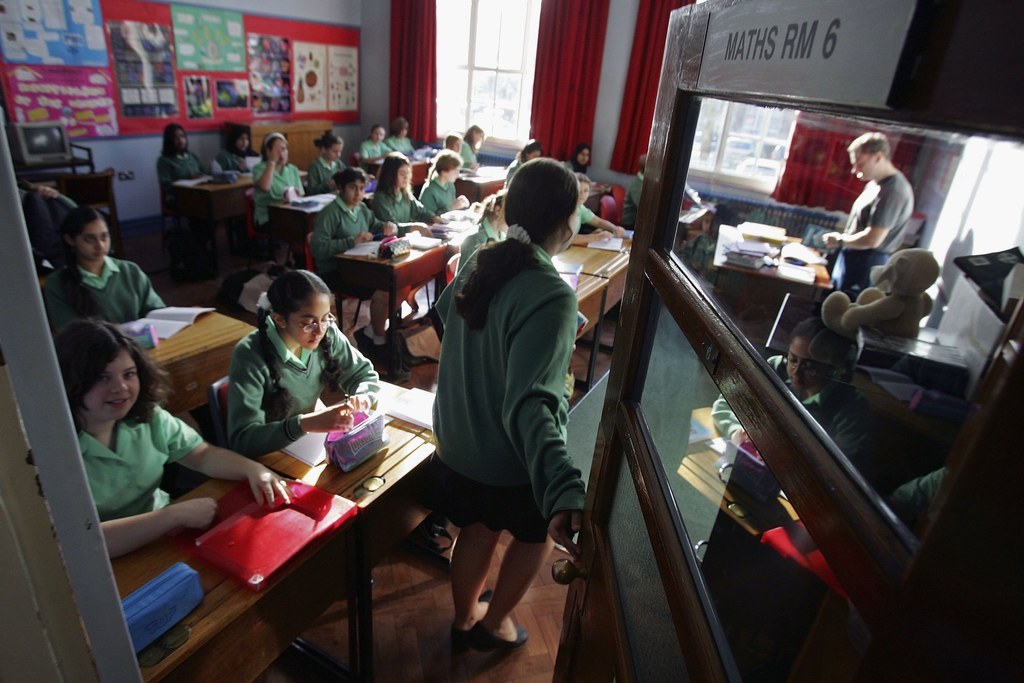 The research also showed teachers were likely to "brush off" incidents of sexual assaults or sexually threatening behaviour, especially when a student was relatively young.
Ella, 17, said teachers viewed sexual harassment as "messing around" and said it "wouldn't get reported".
"Say, if your bra got undone they would give a warning and that would be the last of it," she said. "[Teachers] wouldn't really bring it up, they'd tell them to 'sit down, stop messing around, do your work' and then it wouldn't get reported anywhere else."
Further submissions suggested incidents went unreported because victims were worried they would be punished alongside perpetrators.
Charlotte, 18, said a girl at her school was pressured into performing oral sex on an older boy in school. However, when a teacher found out, they were both suspended for the same amount of time.
"I can see it is difficult for schools to get that right," Charlotte said. "They've got to be seen to be doing something, keeping the school's reputation in check, and deciding what to do is a tricky business. Schools are not equipped to deal with emotional analysis."
Sarah Green, director of the End Violence Against Women Coalition, said it was important for teachers and school leaders to challenge sexual harassment so young people understood it was not acceptable.
"Girls learn that they are supposed to put up with it in school and beyond, while boys are given a message that they can get away with it," she said. "It is likely to create a context where more serious assaults are both more likely to happen and less likely to be reported."
Green added: "We hope the committee will examine school cultures, the use of online media to harass and abuse, the impact of this behaviour on girls and boys, school policies, staff training needs, and statutory requirements. It will surely throw into the limelight again the urgent need for sex and relationship education to be made compulsory."
In February, education secretary Nicky Morgan rejected calls from four House of Commons committees to make sex education statutory in primary and secondary schools.
Morgan said her department's immediate focus was to improve the quality of PSHE (personal, social, health, and economic) lessons.
In a statement to BuzzFeed News, a Department for Education spokesperson said:
"We welcome this inquiry, and we know that teachers and schools are already doing excellent work on this issue, but no young person should be made to feel unsafe or suffer harassment in any circumstance. Schools are safe places and fortunately crime in schools is very rare but sexual assault of any kind is an offence and must always be reported to the police.
"Sex and relationship education is already compulsory in all maintained secondary schools and we expect academies and free schools to teach it as part of the curriculum. We are also working with leading headteachers and practitioners to look at how to raise the quality of PSHE teaching, which includes sex and relationship education."