Supermarket chain Morrisons has removed a Halloween decoration from its shelves after complaints on social media that it made light of mental health issues.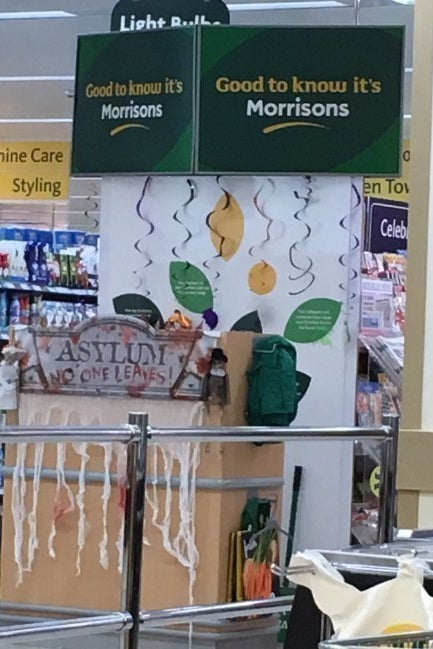 Many were horrified at Morrisons' £3 Creepy Door Curtain, on which the words "Asylum – No One Leaves!" are shown between two meat cleavers, with the second half of the phrase styled as a bloody scrawl.
The display, at the store in Keighley, West Yorkshire, was brought to the attention of Morrisons on Wednesday by Twitter user, who asked, "are we really still stigmatising mental health as scary Halloween fodder?! Again?!"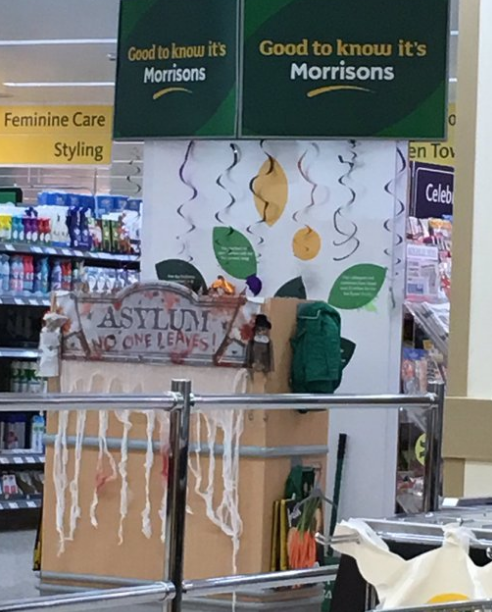 Morrisons responded that it was not making fun of mental health issues and that the display was in the spirit of Halloween.
Morrisons also described the costume as "just a bit of fun for the kids", but many believed that was a poor justification for the product, especially as it coincided with #WorldMentalHealthDay on Monday – a day dedicated to creating awareness of the stigma around mental health.
On Twitter Claire Murdoch, boss of a London NHS trust and the national director for mental health in England, urged the store to consider "fun vs social responsibility".
Others called the display disgusting, prejudiced, and harmful.
And some accused the display of perpetuating mental health stigma.
Faced with this social media backlash, Morrisons announced that the display had been removed.
In a statement to BuzzFeed News, a Morrisons spokesperson apologised and confirmed that the display has been taken down.

"Our Keighley store has taken the display down," the spokesperson said. "We are very sorry we have caused offence as this was not our intention."