Those who voted for Britain to leave the European Union in a referendum last week were over the moon with the result.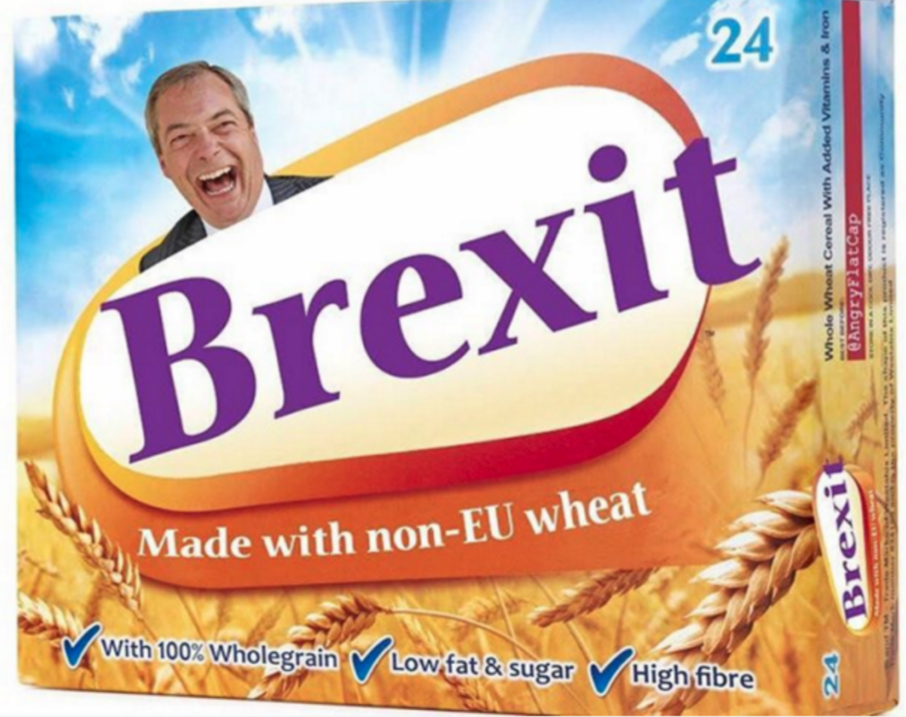 Those on the Remain side were obviously not so happy, and a petition calling for a second EU referendum has been signed millions of times.
However, it later transpired the petition was set up by a Leave supporter a month before the referendum and the House of Commons has launched an investigation into claims the petition contains fraudulent signatures.
The petition's success, though, has sparked a series of spoof petitions by people taking the piss.
Like this petition calling for a rematch of the Battle of Hastings in 1066.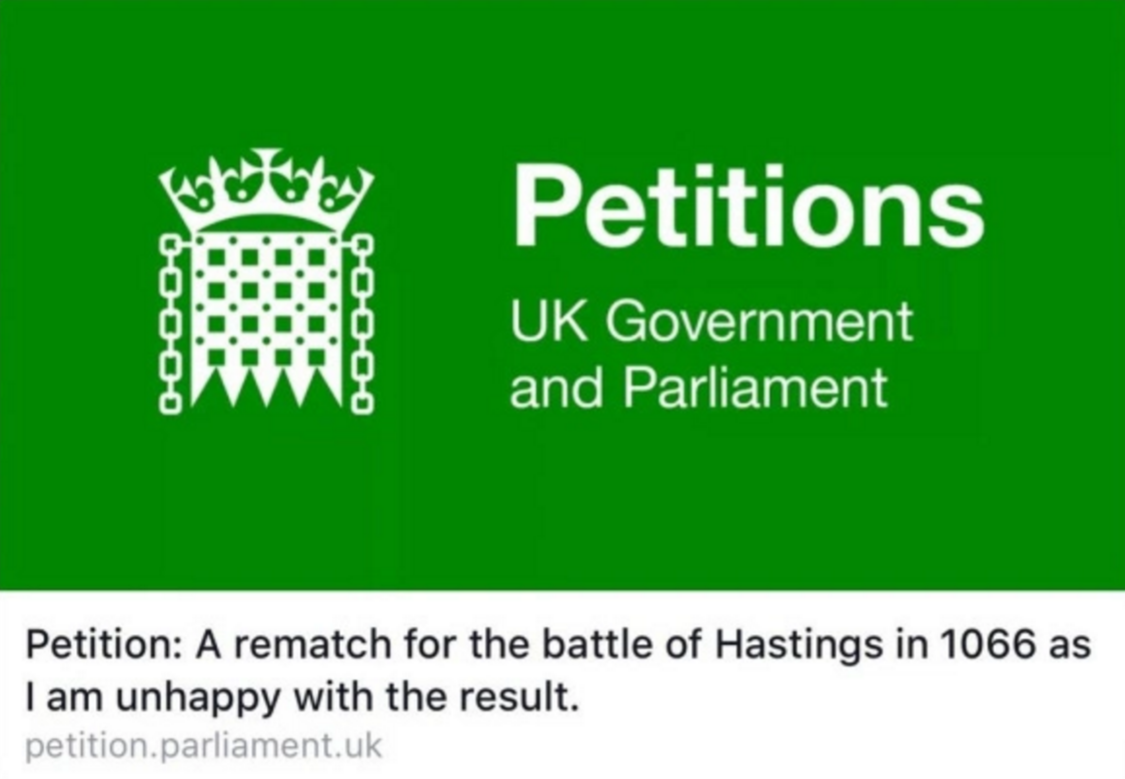 And this one asking for the National Lottery to be redrawn.
One person suggested that money sent to the EU should be used to rebuild the Titanic.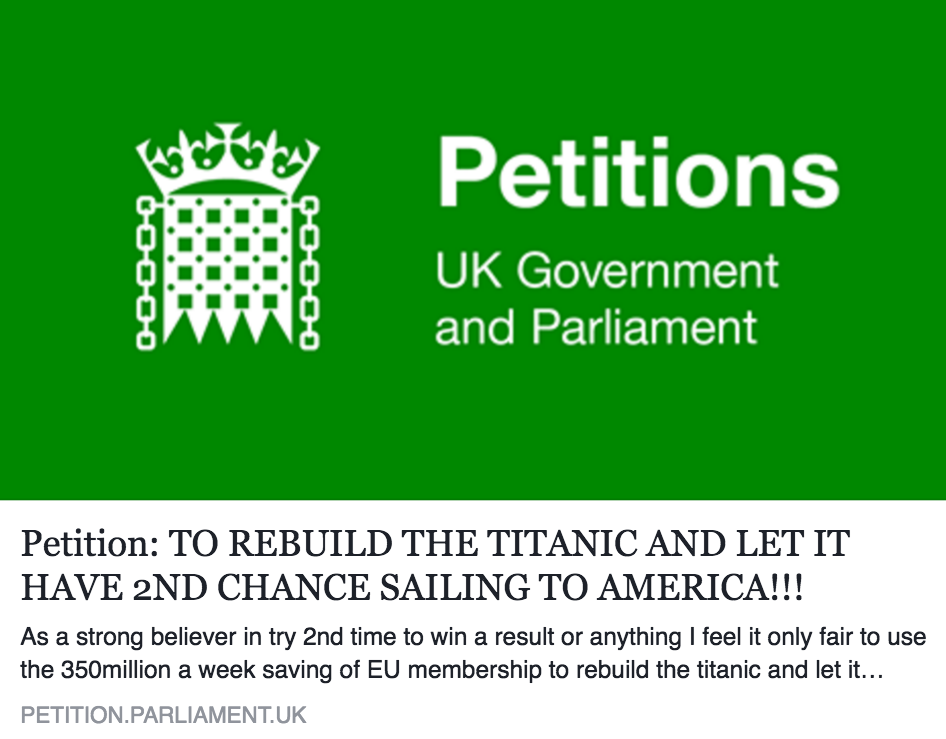 Someone even started a petition to replay the Euro 2016 match between England and Iceland on Monday evening (but only if England loses, obviously).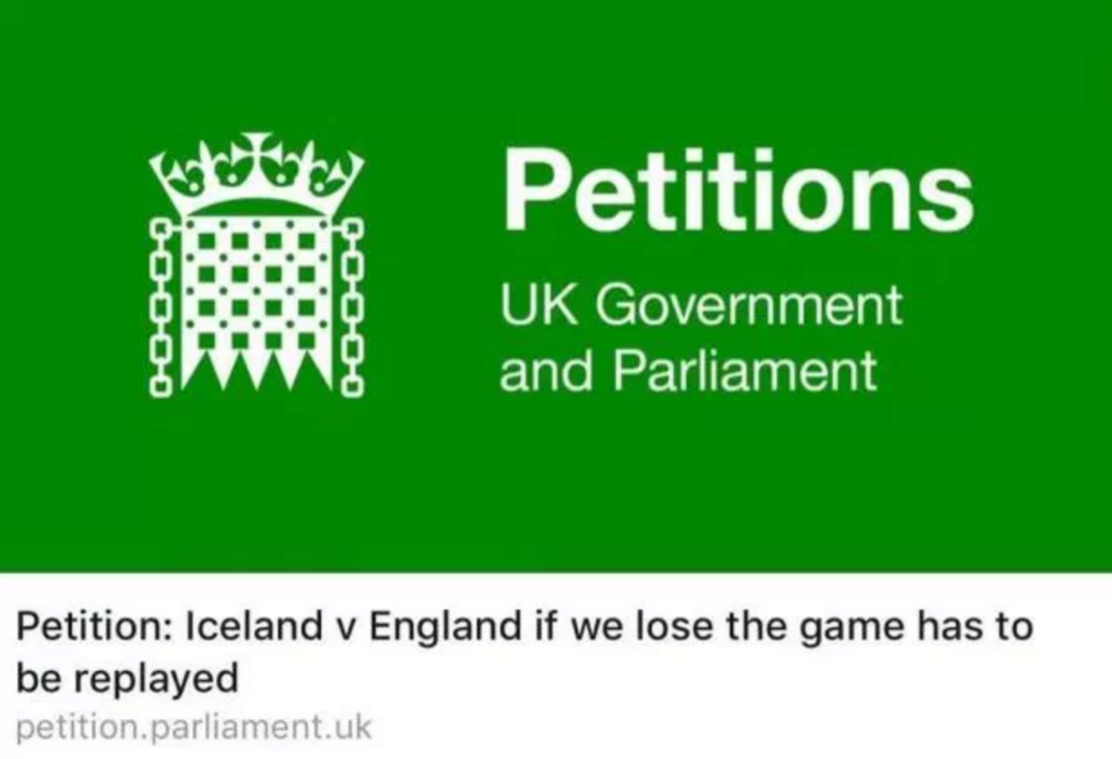 Another petition wanted Stuart Pearce to retake his penalty in the 1990 World Cup semi-final.
And it didn't stop there. Someone else started a petition to replay the 2006 FA Cup final between West Ham and Liverpool.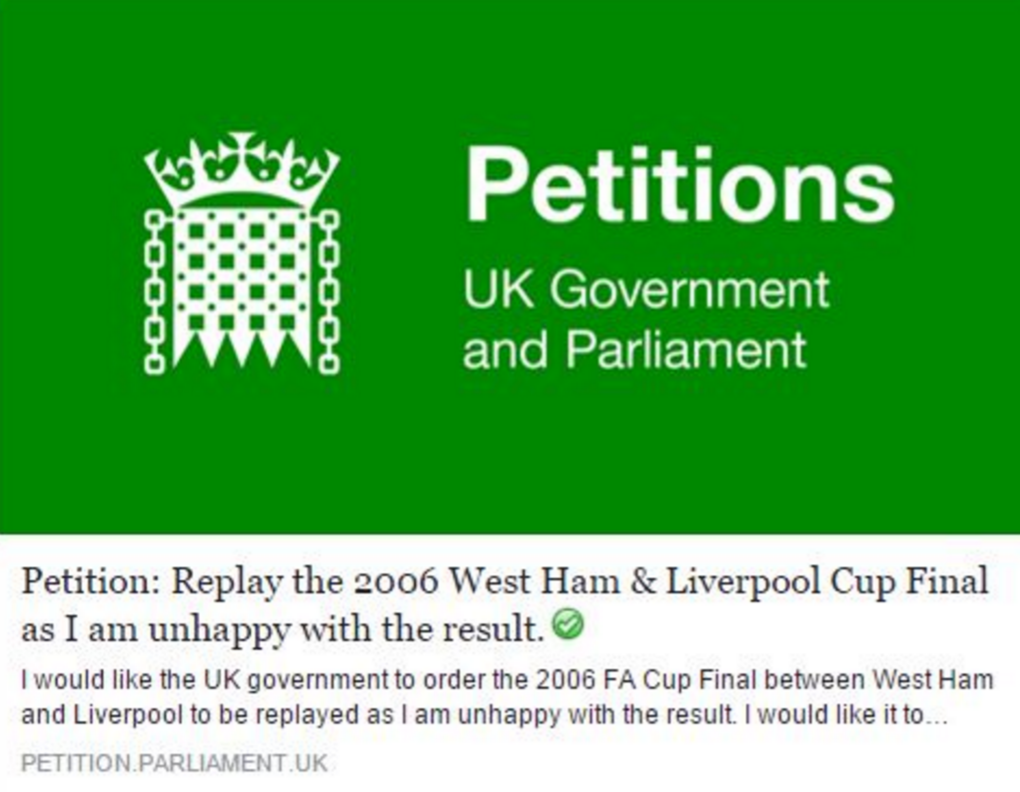 Things took a different turn when a petition was started in order to give "sufficiently educated" Tory politician and Eurosceptic Jacob Rees-Mogg the sole vote in a referendum – a dig at some statistics showing that highly educated people were more likely to vote Remain, rather than for Brexit.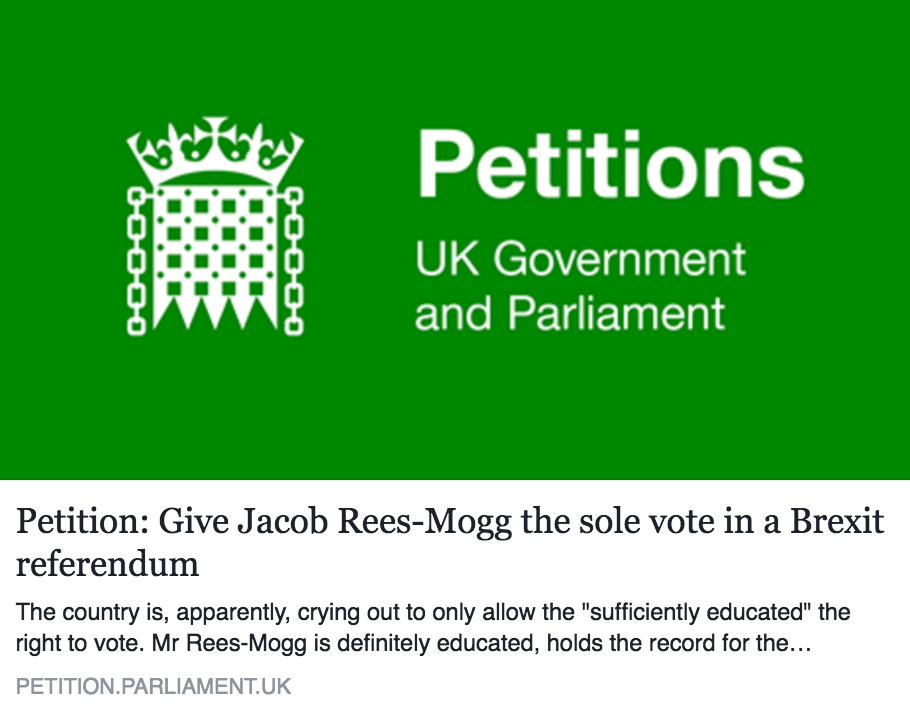 And then some people used the spoof petitions to make the point that not getting the result you hoped for is all part of living in a democratic society.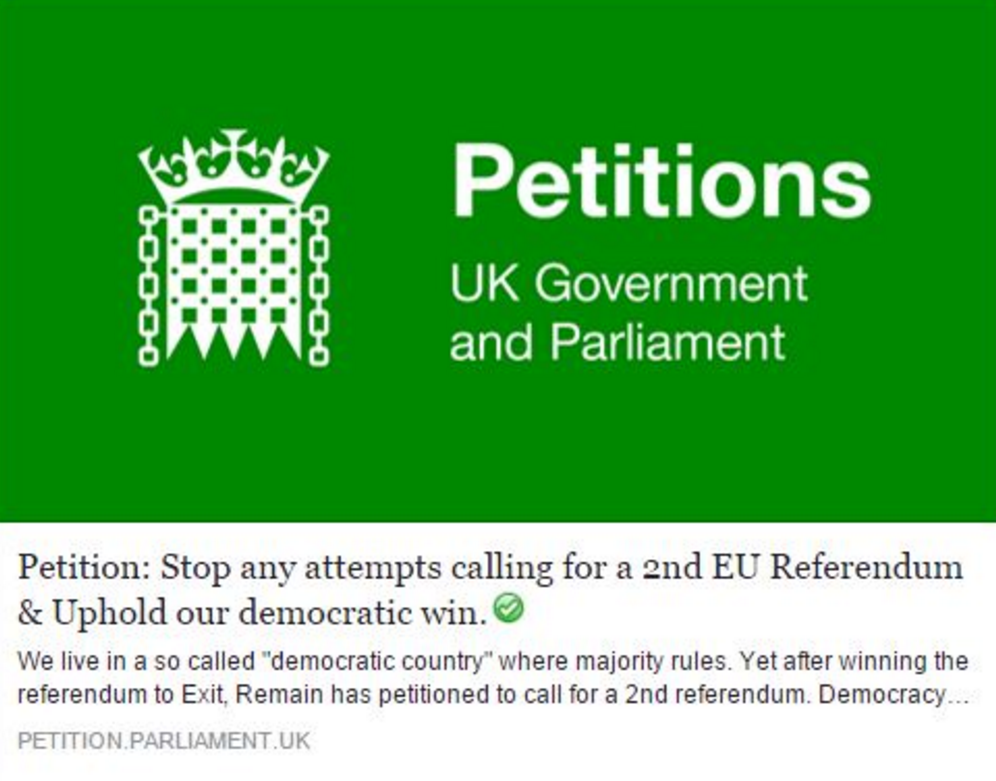 And although a lot of Remain supporters were still feeling down about the referendum result...
...it appears as though some Leave voters don't seem to have much sympathy.