The British Medical Association (BMA) has cancelled plans for industrial action next week that would have seen junior doctors walk out for 48 hours, starting 26 January.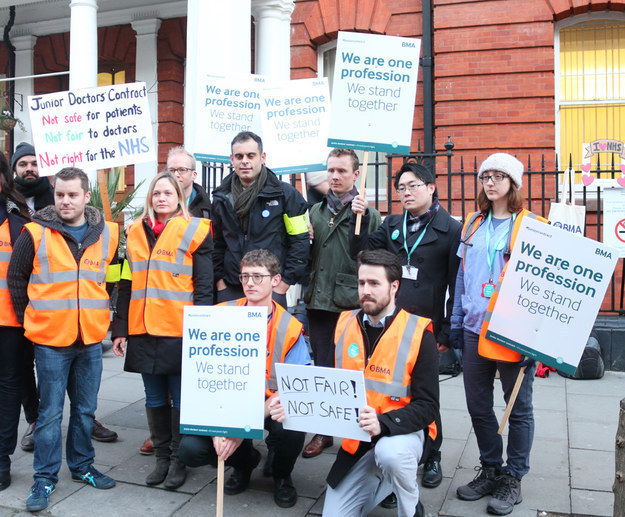 The decision was made after the group made "progress" in talks with ACAS and the Department of Health over the junior doctors contract.
The BMA said the strike was suspended in order to give "trusts as much notice as possible so as to avoid disruption to patients", but warned that "significant, concrete progress" would need to be made if the strike planned for 10 February is to be called off.
Last week, doctors staged a 24-hour strike following a row over the government's proposed new contracts and pay conditions.
Ministers offered junior doctors an 11% pay rise to compensate for increase in services available in hospitals seven days a week.
The BMA believes it represents a unfair deal for junior doctors, claiming some could receive a real-term pay cut of up to 30% and that there would be no safeguards preventing junior doctors from working excessive hours.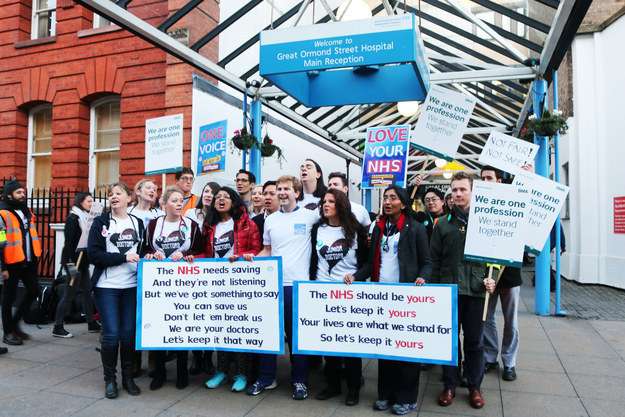 In a statement released on Tuesday, Dr Johann Malawana, BMA junior doctors committee chair, said the organisation's "focus is now on building on early progress":
The BMA's aim has always been to deliver a safe, fair junior doctor contract through negotiated agreement. Following junior doctors' clear message to the Government during last week's action, our focus is now on building on early progress made in the current set of talks.

On this basis, the BMA has today taken the decision to suspend the industrial action planned for 26-28 January, thereby giving trusts as much notice as possible so as to avoid disruption to patients.

It is important to be clear, however, that differences still exist between the BMA and the Government on key areas, including the protection of patient safety and doctor's working lives, and the recognition of unsocial hours. Significant, concrete progress will need to be made if future action, currently planned for 10 February, is to be averted.
Junior doctor Jonathan Makanjuoala told BuzzFeed News the government's proposed contract is "unsafe and unfair".
He welcomed the suspended strike announcement but was keen for the government to listen to and address the concerns of junior doctors in order to prevent February's planned industrial action.
He said there were several issues up for discussion between the government and junior doctors, though both sides are finding it difficult to compromise on two "contentious issues" – safeguarding and weekend hours.
Makanjuoala, a specialist registrar in urology, also said there are "unfortunate" misconceptions that the strikes are over money. "Nobody wants a pay rise, we just think the contract is unsafe and unfair," he said.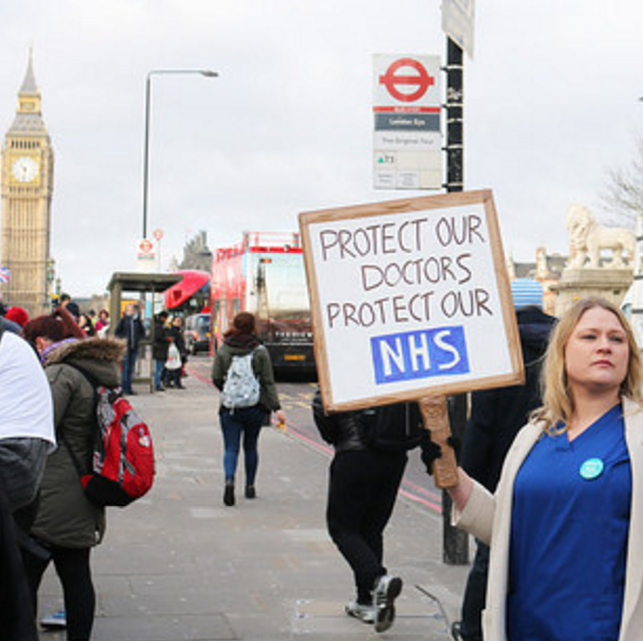 In a statement released on Tuesday, a Department of Health spokesperson welcomed the suspension of January's strike and described last week's strike as "unnecessary".
"The strike that took place last week was unnecessary while talks are ongoing, so it's extremely welcome news that the BMA has suspended next week's action, though as it stands emergency care will still be withdrawn in February," the statement said.
"In the end, the government and junior doctors want to do the same thing by improving patient care at weekends – and we look forward to further constructive discussions."
Looks like there are no comments yet.
Be the first to comment!