This Is How The "Justice 4 Grenfell" Campaign Is Helping Survivors Of The Tragedy
The campaign, which will get advice from a leading QC who represented the family of murdered teenager Stephen Lawrence, will be community-led and support survivors ahead of and during the public inquiry into the Grenfell Tower fire.
Around 200 people took to the streets on Monday to mark the launch of the Justice 4 Grenfell campaign. It has been confirmed that at least 79 people are dead or presumed dead after a fire devastated Grenfell Tower in west London.
Yvette Williams, one of the organisers of the Grenfell 4 Justice Campaign, told BuzzFeed News the campaign is made up of a coalition of different community groups and leaders.
The group wants to ensure survivors get proper legal representation and are given the opportunity to have their voices heard. It also wants survivors to be able to feed into defining the scope of the public inquiry into the fire and what it covers.
Key players in the campaign include members of the west London community such as filmmaker Ishmahil Blagrove, but Williams said it would be driven by survivors of the fire and bereaved families.
"We want it to be steered by them, driven up by them, rather than someone at the top pushing information down to them and telling them what they want," she said.

Michael Mansfield QC, who represented the family of the racially motivated murder of teenager Stephen Lawrence, also attended the procession. "Michael is just there to advise the legal strategy of where [the campaign] is going," Williams said.
The crowd marched in silence from Ladbroke Grove library to Latimer Road, close to Grenfell Tower, in a procession led by survivors of the tragedy. The silence had layers of meaning, one resident told the crowd.

"People need to see the deeper meaning of the silence," he said. "That silence doesn't only represent the grieving of this community – it also represents the state that the operations of the most senior authorities have left us in."
The campaign will act as a "central campaign hub", holding information and advising survivors on the best way to go forward in terms of the public inquiry.

"We felt that everything was chaotic. ... We realised that there's no central point that information [from the council] is going into," Williams said. "We felt that we needed to set up a central campaign hub where information can start to be centralised – this is important because it can get lost along the way and it could be vital information that we need once the public inquiry gets going."
She continued: "We would be encouraging them to say: Don't let it just focus on the building, give it scope to look at the broader systemic way that Kensington and Chelsea in particular have treated black and minority ethnic communities and poor working-class communities in general for decades," she said. "So we have an outcome that will impact policy for years to come."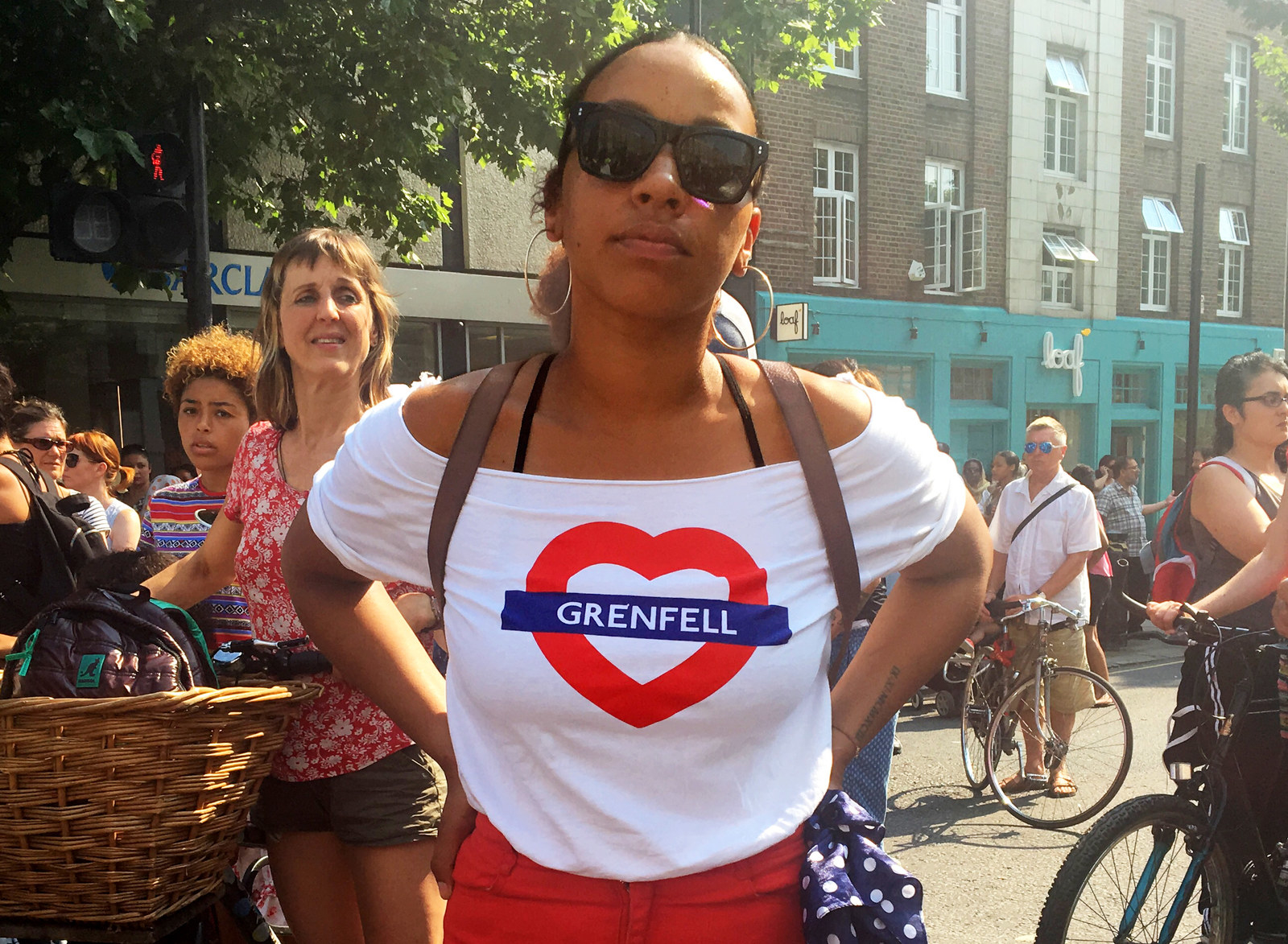 Prominent members of the community attended the procession, including the new Labour MP for the Kensington constituency, Emma Dent Coad. Coad told the crowd that she met with the Home Office on Sunday. "I told them I'm watching their relief process, I'm having daily updates and will continue to do so, but I am not their advocate, I'm your advocate," she said.

"Funds must be set aside to rebuild the community that has been eroded over the years, our community centres, our health centres, our nurseries, our youth clubs, our elders' lunch clubs," she said.

Coad continued: "Put aside your [anger], we have a fight that will go on for years. Don't let the press manipulate you, don't live down to their stereotypes of you or me. You are your people, I work for you, and I never will forget that."
Although Coad was invited to join the launch and speak to the crowd, Williams said the campaign group will not be politically biased. "There's not a political leaning to it at all," she said.
Locals also took the mic to share their thoughts on the situation. Many were angry and frustrated with the lack of help they were receiving from government officials. "Where is Theresa May?" one man asked. "She came, she ran. The husk of that building is more strong and stable than that woman's leadership."

"Where is the government?" another woman asked. "Why are you not doing anything? Why are we doing it all ourselves? Of course we're going to do it because this is our community and we love them, but where are you?"
The next move for the campaign is to find office space so they can start researching and pulling together all the information available on Grenfell Tower. They are also going to start working on organising a legal strategy and forming a media and communications team. "We're going to put at a call for volunteers with those expertise to be ready to come in and advise us on how residents can get the best quality advice they can get," Williams said.
Blagrove told BuzzFeed News that the Justice 4 Grenfell campaign wants to shed light on how this community has been neglected. "[There] have been years of neglect, absolutely decades and generations of neglect by this Tory council," he said.
"What we've done here today by launching this campaign is really just trying to create the framework ... about how we're going to be moving ahead."