Hundreds gathered in Potters Fields Park on Monday evening for a vigil to remember the seven people who were killed in the London Bridge terror attack, many holding banners bearing the words "We Love London", "We Are Not Afraid", and "We Stand Together".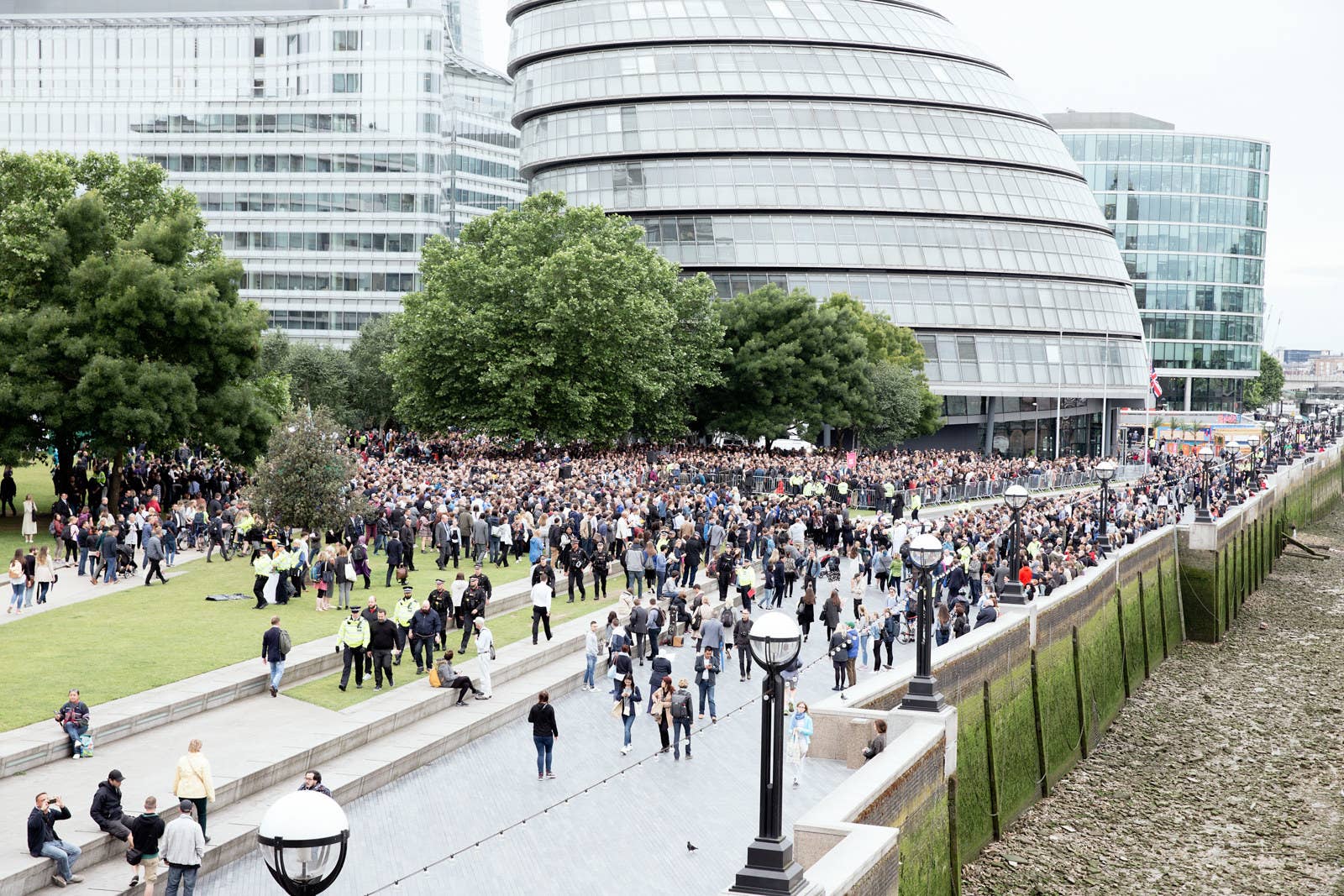 London mayor Sadiq Khan, who led the vigil, invited all Londoners and visitors of the city to pay their respects and remember those who had lost their lives. He was joined by joined by the Archbishop of Canterbury, politicians including home secretary Amber Rudd and Diane Abbott, senior representatives of the emergency services, and community leaders.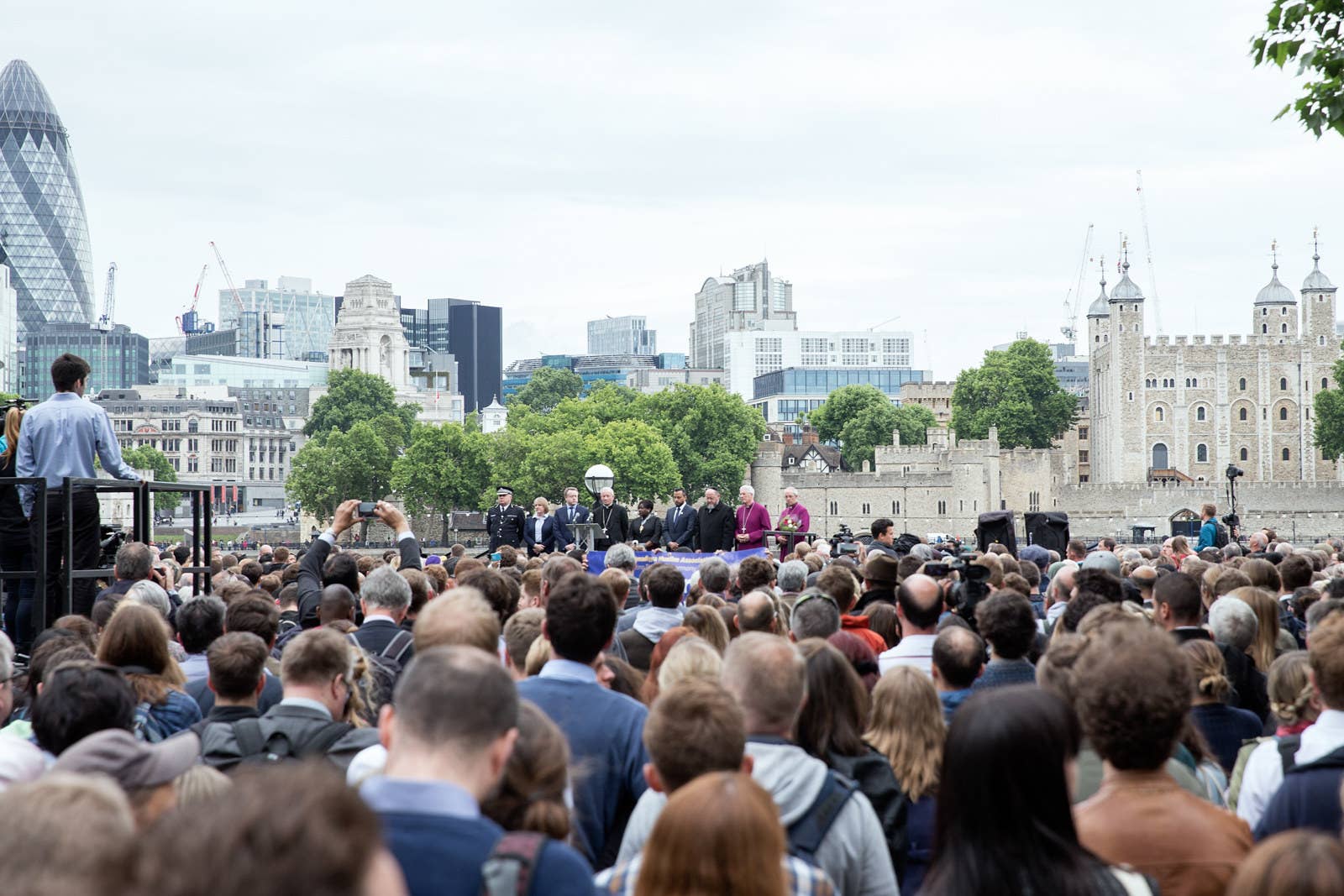 The vigil took place beside the river, a short distance from the location of the attack. Addressing the crowd Khan, London's first Muslim mayor, said he wanted to send a clear message to the "sick and evil extremists who commit these hideous crimes".
"We will defeat you. You will not win," he said. "And as a proud, patriotic British Muslim I say this: You do not commit these disgusting acts in my name."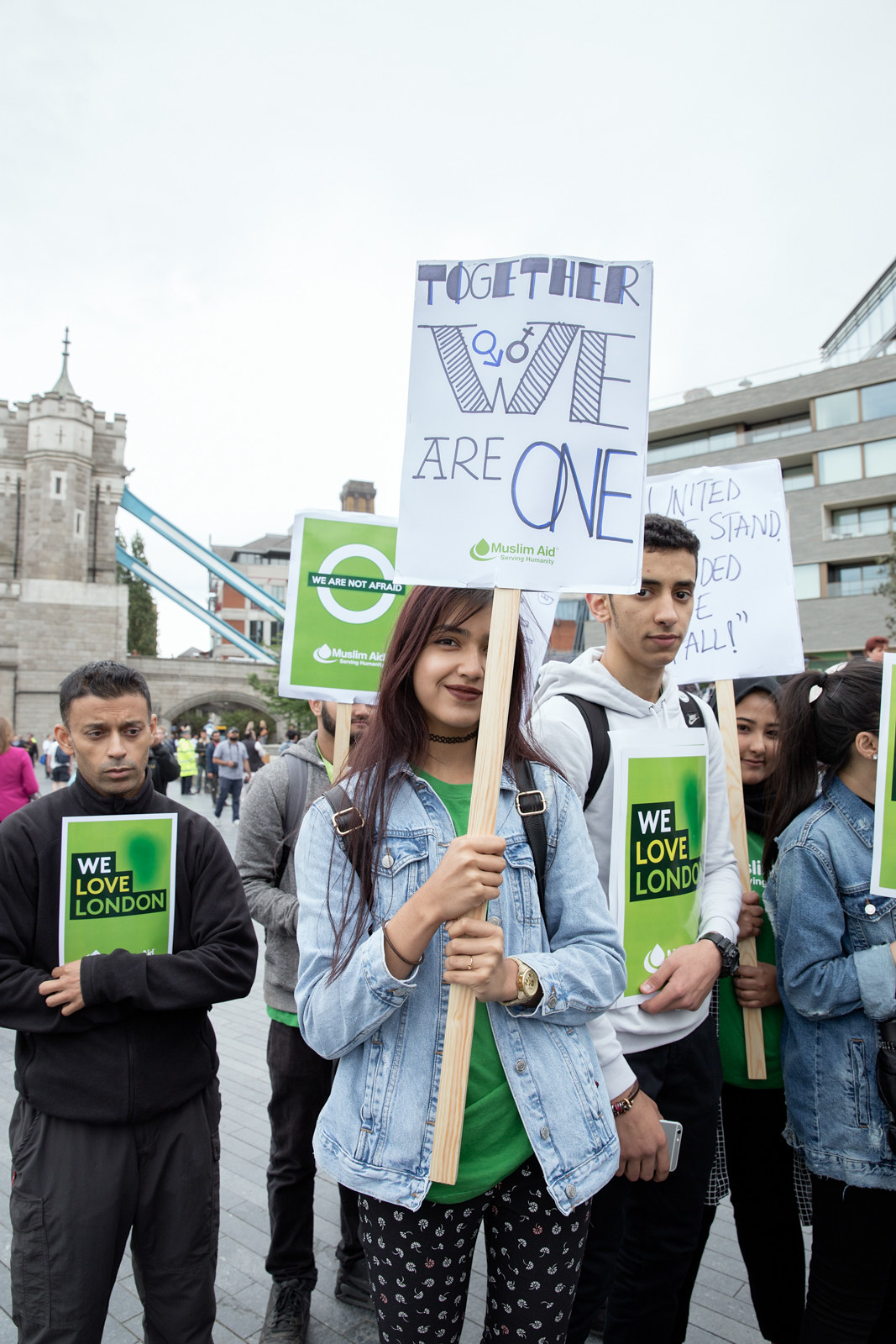 The vigil ended with a minute's silence in solidarity with the victims and their families. Afterwards, floral tributes were laid at the flagpole outside City Hall.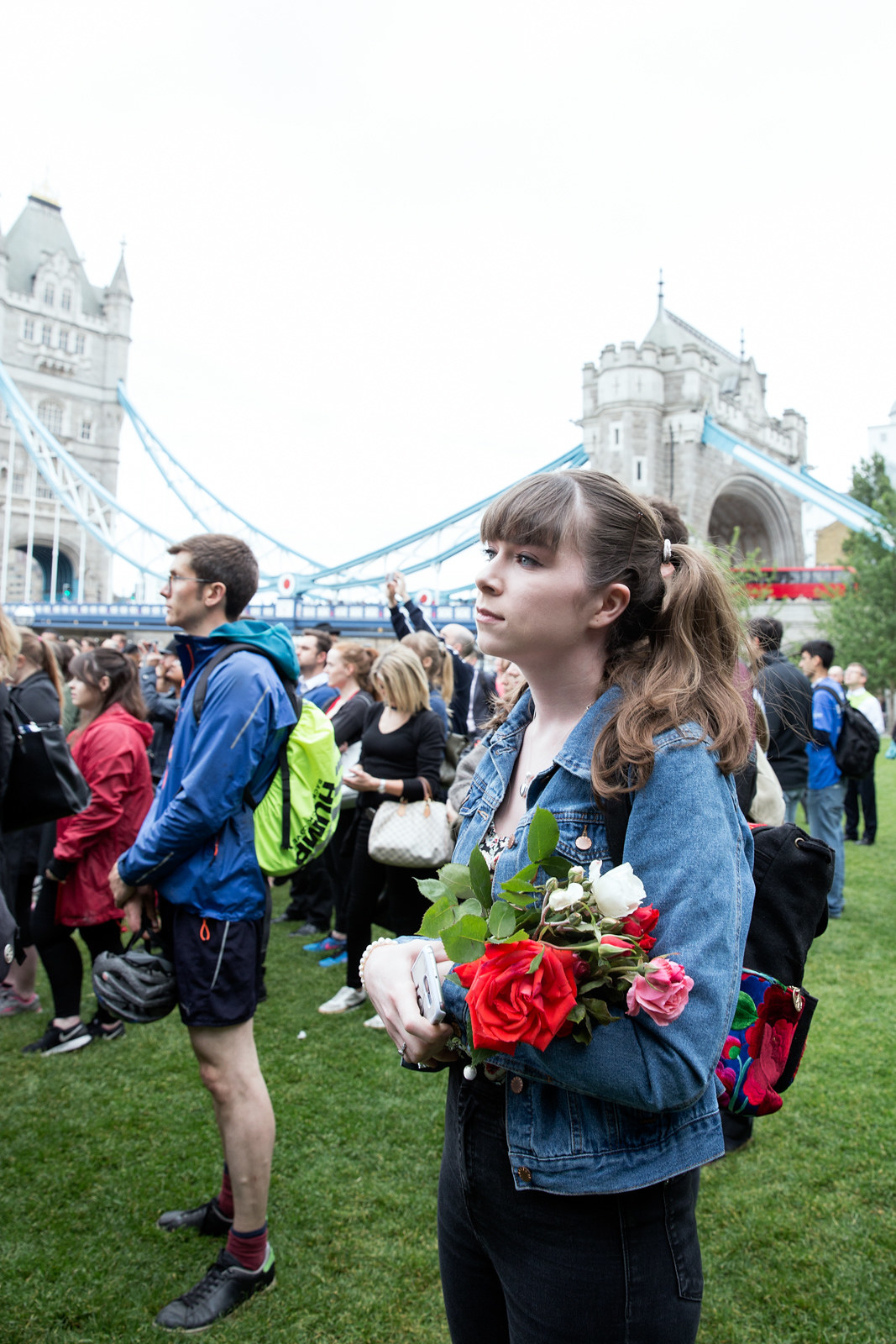 Imam Noor Hadi told BuzzFeed News that despite no longer living in London, the attack had affected him greatly. He said he had travelled for more than an hour from Hampshire to be at the vigil and show solidarity.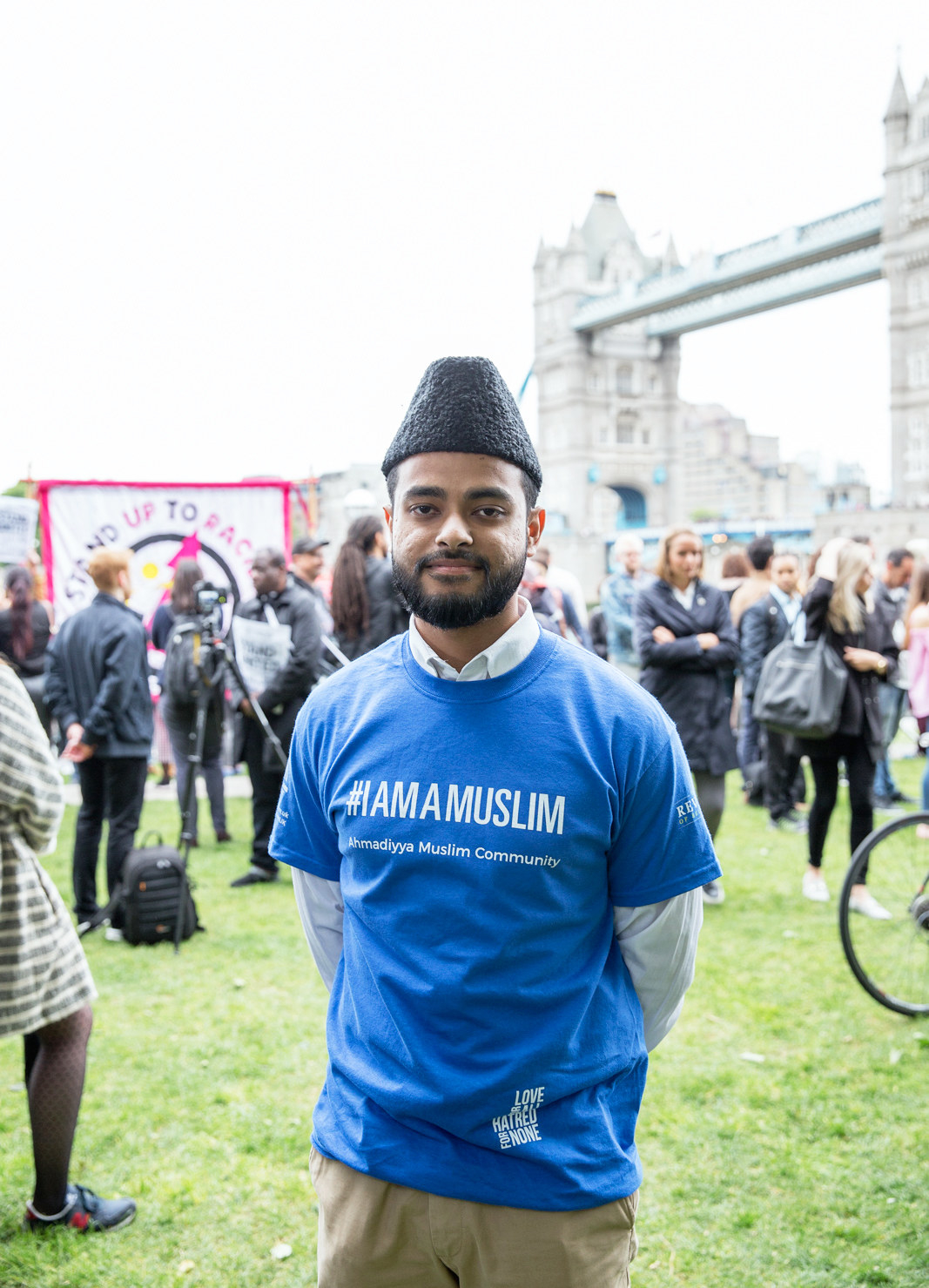 Like many other Muslims who attended the vigil, he wore a T-shirt with '#IAmAMuslim' written on the front. "The reason I came here today is because I felt devastated when I heard what happened, and I was so hurt by it. I was born and raised in London, London is my home," he said.

"These perpetrators do not represent Islam whatsoever... we shouldn't be apologetic towards these Muslims because they are not Muslims". He pointed to a small section of his T-shirt, which had the words 'Love for all, hatred for none', adding: "In essence this is what Islam teaches."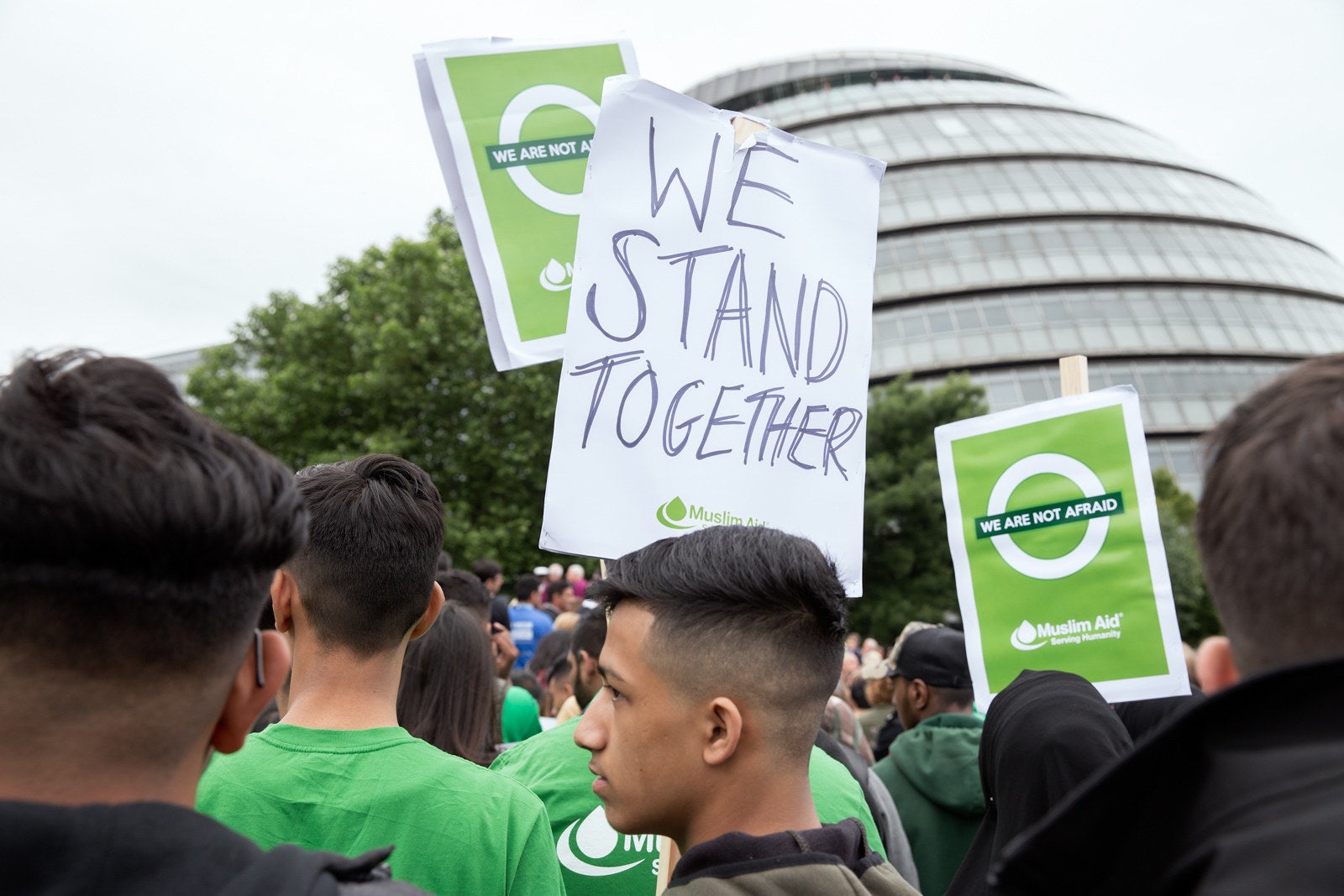 Two Londoners, Yasmin Dean and Holly Harrison, came to the vigil with a group of friends to pay their respects to the victims and their families. They told BuzzFeed News they wanted to stand up to terrorism. "I don't want to give into the fear that they want us to feel," Dean said. "This is the city we were brought up in, it's really sad."

"They want us to stay in and never go out," Harrison added. "But it's so important to stand up to terrorist and show them that we're not afraid."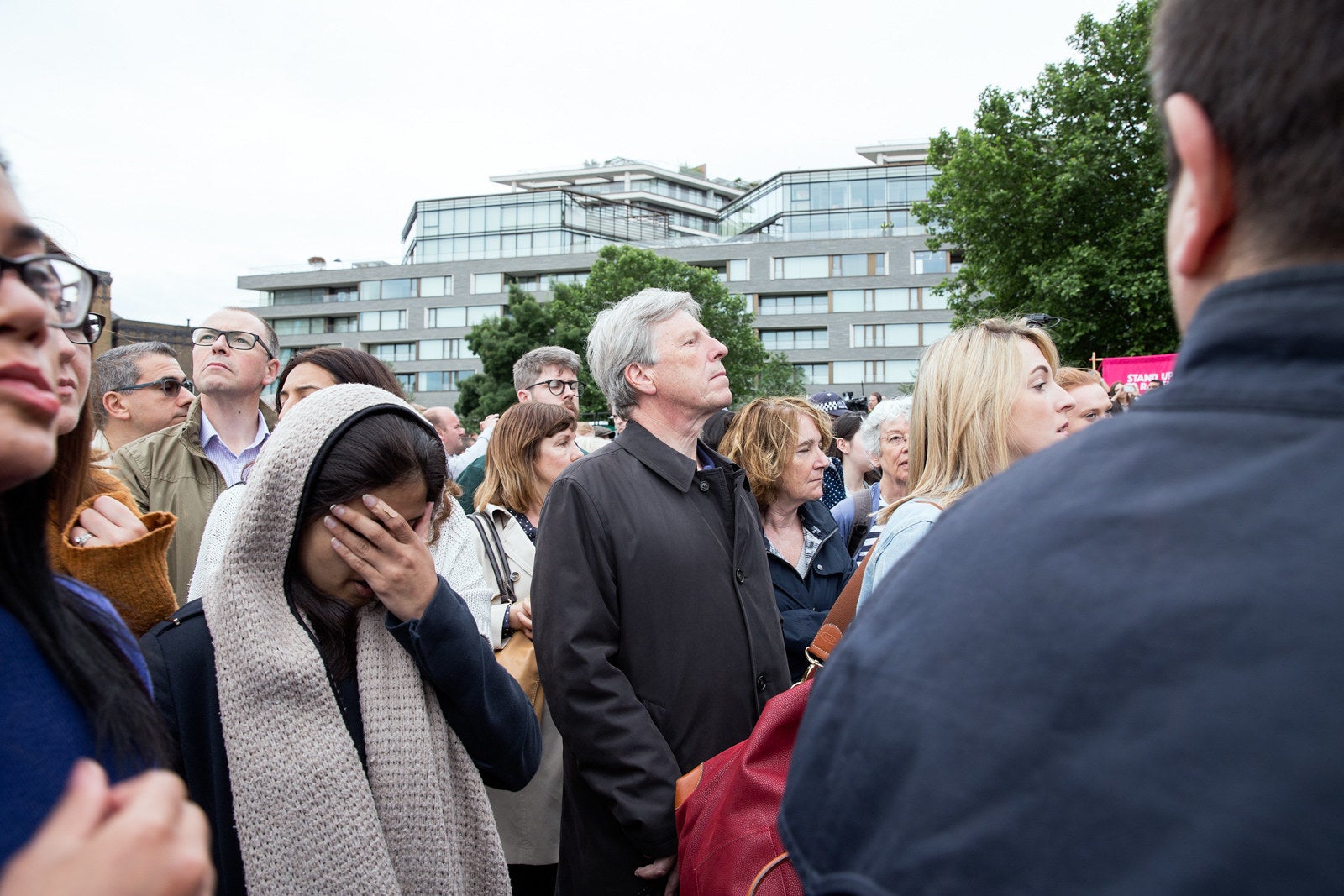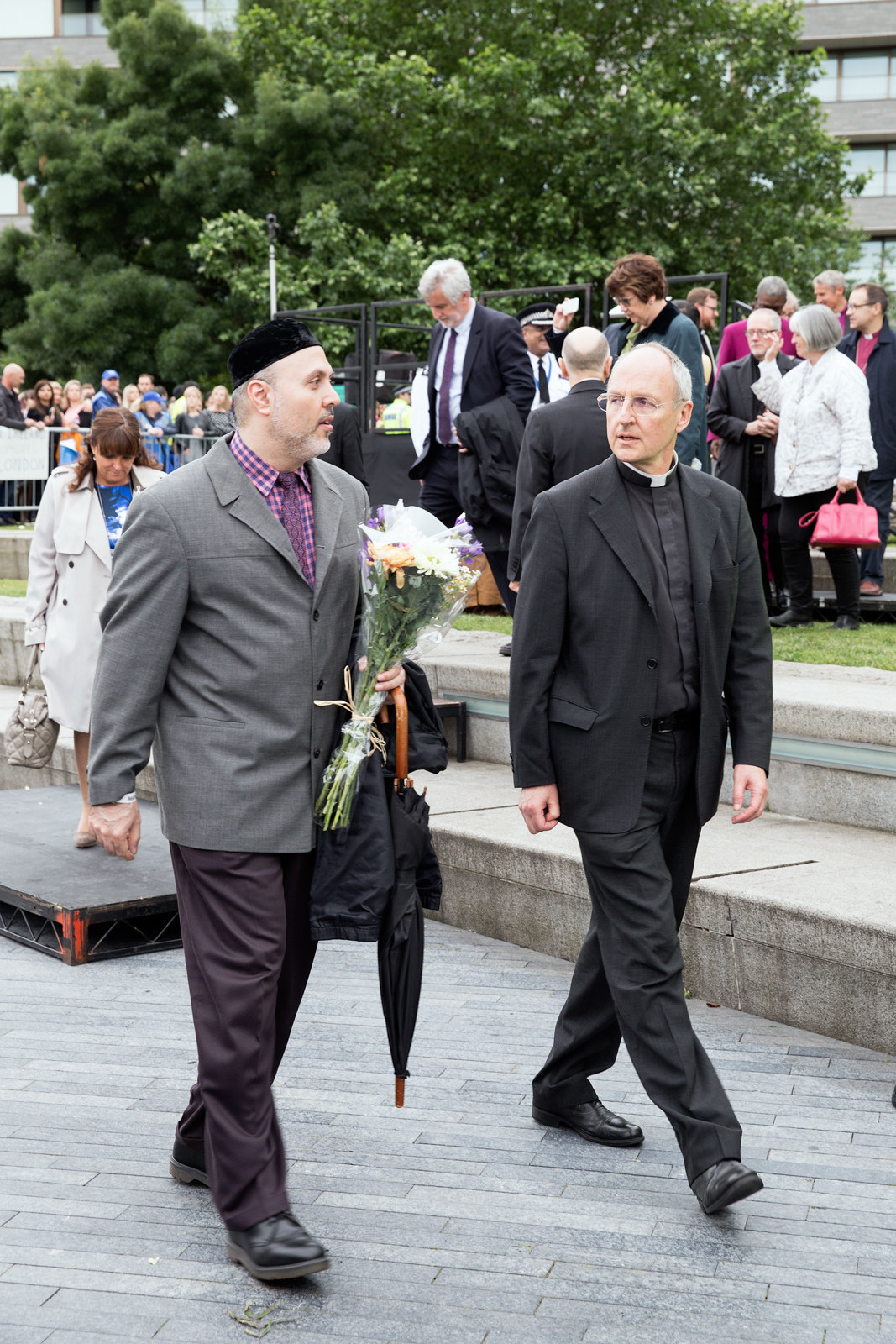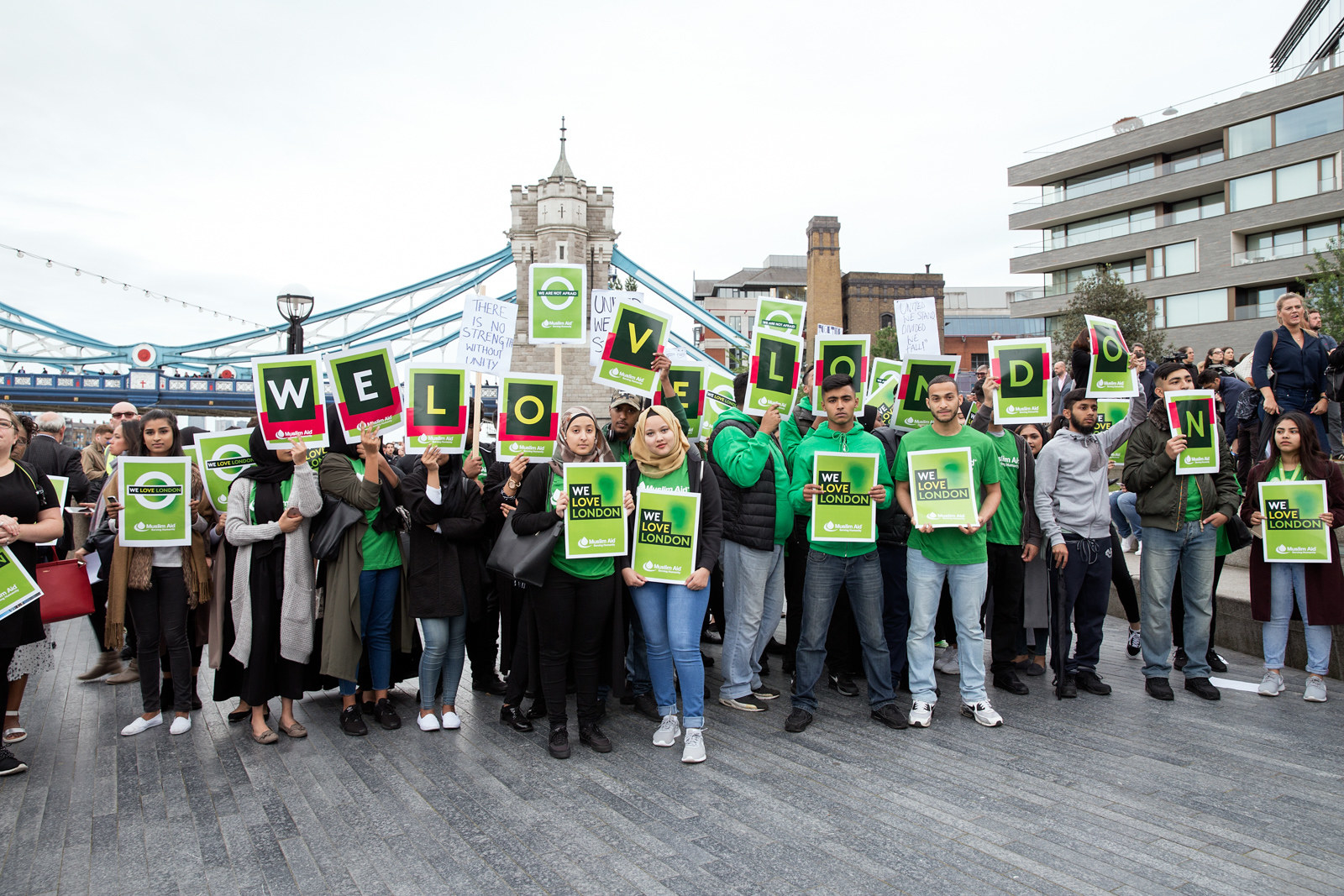 After the vigil ended, despite pouring down with rain, Londoners and visitors gathered under a tree to light candles and sing songs.
Ademinda, who was raised in New Zealand, but has lived in London for five years, also said she believed it was important to show the world that we're not afraid.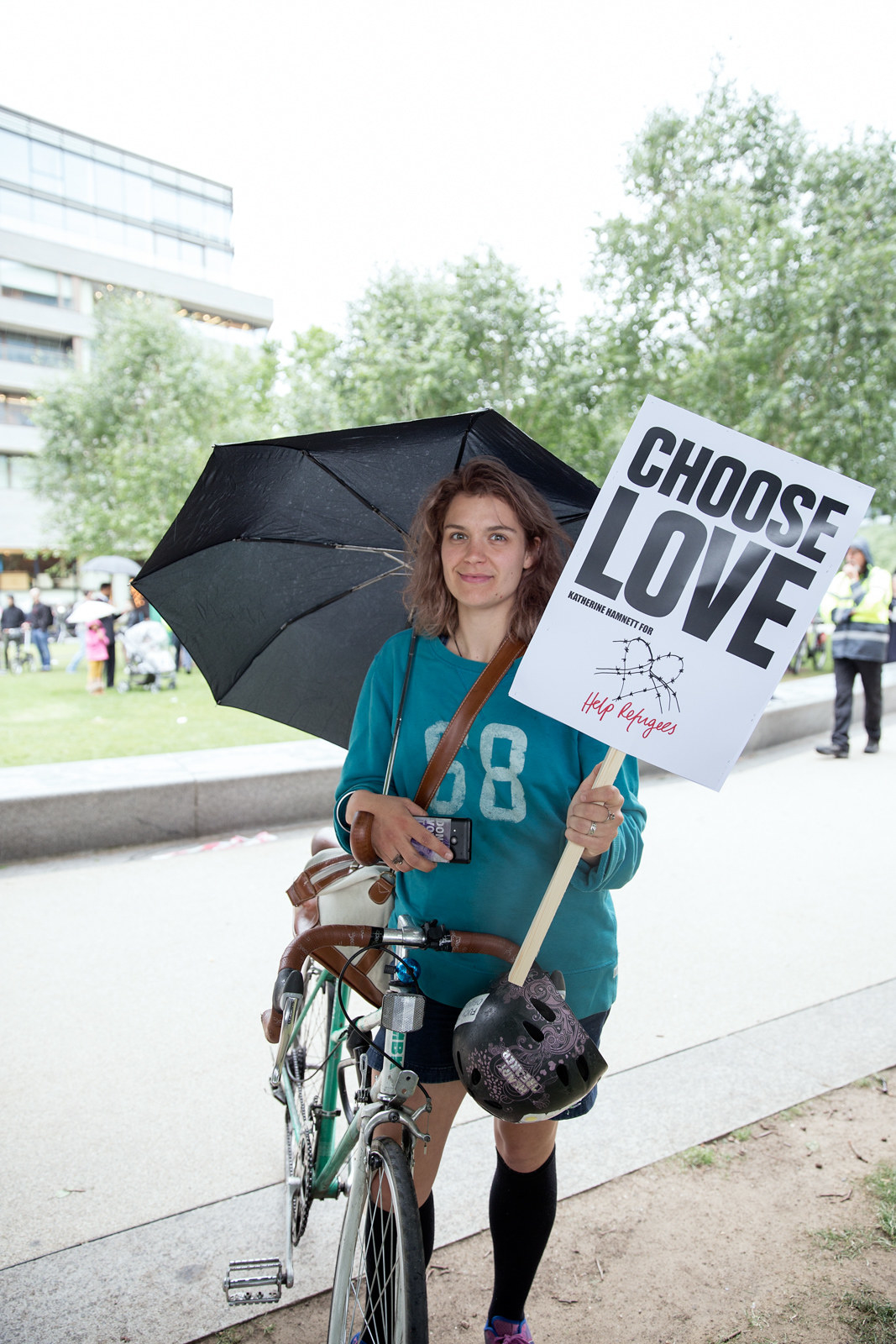 She told BuzzFeed News she found out about the vigil last minute, but she felt it was important for her to attend. "I wanted to show unity and support," she said holding a sign bearing the words 'Choose Love'. "I think it's amazing how people always seem to come together at times like this."

Arslan Rana came to show his support at the vigil, along with his friends from the Ahmadi Cycling Club.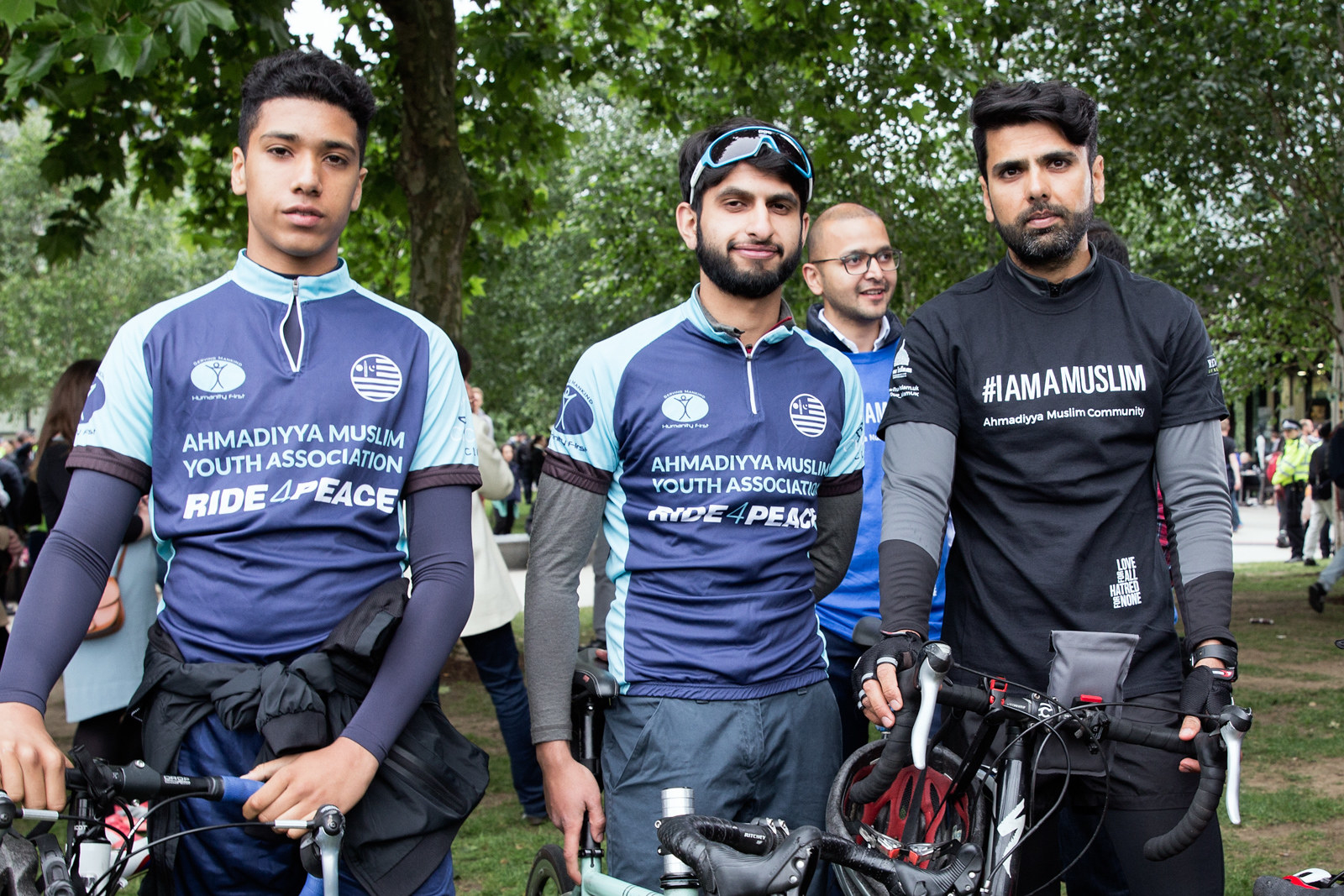 Rana told BuzzFeed News the attack happened very close to the university he attends, which he said made it even more terrifying, but the solidarity of Londoners shows that terrorism won't win.
"Things are pretty normal here in London, it's a very integrated society, and people are very close together, we're not going to let something like this get in the way of that," he said.
"There are a lot of people here, and I think it goes to show even though these terrorists are trying to change our way of life, the fact that people from all walks of life are coming together shows that terrorism will be defeated," Rana added.