Grenfell Survivors Say They're Being Denied Access To Millions Of Pounds Of Donations
Only £2.8 million of the £18.9 million given by the public has been distributed so far, and those who escaped the fire told BuzzFeed News they were being left in the dark.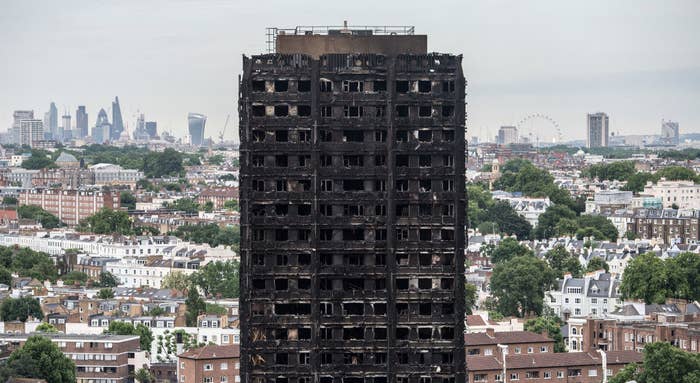 Survivors of the Grenfell Tower fire say they are being left completely in the dark about the distribution of millions of pounds given by the public to relief funds after the blaze, which killed at least 80 people.
On Thursday evening, the Charity Commission published figures showing that only £2.8 million of the £18.9 million raised has been distributed to those who survived the fire, all of whom lost their homes, and many of whom also lost loved ones.

Mahad Egal who escaped the fourth floor of the tower on the night of the inferno on 14 June, told BuzzFeed News that he attended a meeting on Tuesday with the Charity Commission along with other survivors.
"Frankly we're not happy with the way they are allocating the funds because we all collectively expressed that we'd rather the money was divided between the 129 [households] of Grenfell tower," he said.

Egal said survivors shouldn't have to be fighting for the money that the public raised for them, adding: "It's bad enough that we are still homeless, that we still haven't got our compensation."

Egal told BuzzFeed News there was growing confusion amongst Grenfell survivors about the lack of information and transparency over the remaining £16 million in charitable funds.
He said: "Why on earth are you holding our funds? Everyone from Grenfell United [a collective of Grenfell survivors and supporters] are all echoing the same thing: Give us our funds so that we can get on with what we need to get on with.
"There's more pressing and more immediate matters like finding the missing and the dead, like getting justice for them. We shouldn't have to waste time with public charity and donations, we shouldn't have to waste time on that. Charities should be straightforward."
Egal, his wife, and two young children aged 2 and 3 have been staying with friends and family since the fire destroyed their home. He said that only recently the council offered his family a property. But their viewing of the property was cut short when the representative showing them around the property discovered it was flooded.
Egal said that even without the flooding, the home wasn't suitable to move into because there was no running water in the bathrooms.
"They offered us a property that's flooded. How do you offer me a property that's flooded?" he said. "We are being robbed off our own bloody rights. And what the public donated out of their own savings and out of their own pockets."
Yvette Williams, part of the Justice 4 Grenfell group, told BuzzFeed News that survivors and campaigners "haven't got a clue" about when the survivors can expect to receive the donations. "We've had people asking us about the remaining amount over the past few weeks," she said.

Another survivor, who would only reveal her first name, Randa, lived on the 13th floor of Grenfell Tower. She escaped with her husband and two children aged 3 and 6. They are now living in a hotel, and she said life had been very difficult over the last eight weeks for her, but especially for her two young children.
She said charities should not be in control of the money, arguing instead that it should go directly to survivors so they can start to rebuild their lives.

"Why should they control the money?" she said. "They're just spending it on the whole community here, even those who were not residents of [Grenfell Tower]. Why? I think they're just playing with the money.
"To be honest, my daughter has been to the hospital many times after the accident because she's asthmatic and after the day her asthma is getting worse and worse all the time."
Alongside the £10,000 fresh start grant all surviving Grenfell households are entitled to, the British Red Cross said those who were bereaved will get £20,000. Those who were hospitalised for more than six days will get £10,000, and those who were in hospital for more than six hours will receive an additional £3,500.
However, Randa said that because her 3-year-old daughter's hospital trips did not add up to six hours, she cannot get access to the money. "They said no, because she didn't stay six hours – she only stayed for four hours."

In a statement to BuzzFeed News, local Labour MP Emma Dent Coad said she was appalled by the news, and called for traumatised survivors to be given access to the funds without delay.
"I'm appalled to hear that the money so generously raised by people across London and the UK, has not been making its way to the survivors and those affected by the fire," Dent Coad said.
"The Charity Commission yesterday said that only a small proportion of the money has made its way to survivors or to the organisations supporting survivors. This needs to change, and we need assurance that all of the money raised, will make its way, as soon as possible, to the people who need to start building new lives. These people are traumatised and should be given their dues without delay."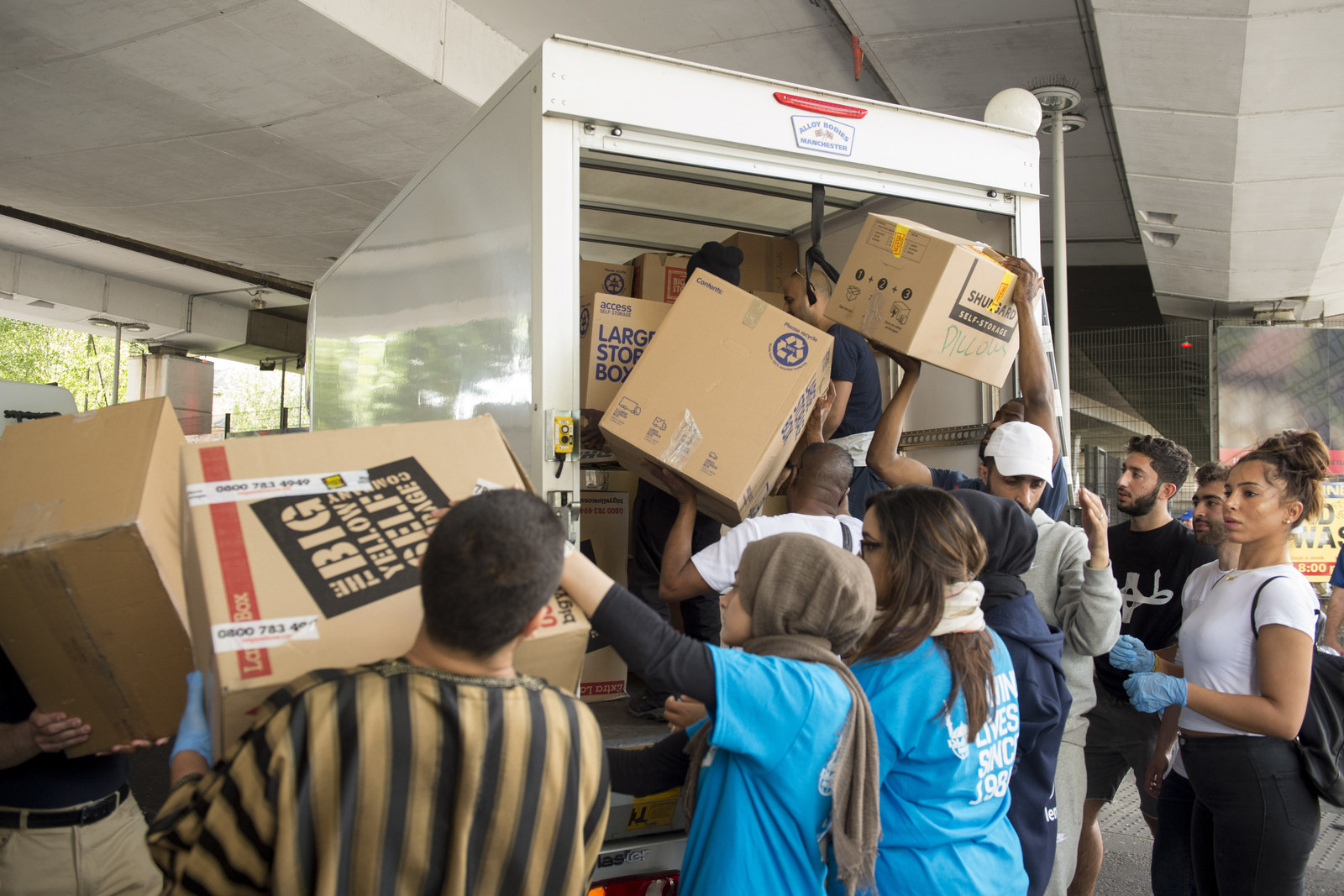 Although the questions from survivors were aimed at the Charity Commission, the organisation told BuzzFeed News that it has no control over the way individual charities distribute the money donated to them. The commission's role is only to help those charities facilitate and coordinate discussions with the various Grenfell community groups.

In a statement to BuzzFeed News, David Holdsworth, the registrar of charities in England and Wales, said that the Charity Commission has been working with giving platforms to ensure that funds are not withdrawn and used for fraudulent purposes.
"We remain in contact with the giving sites and are awaiting information to determine the basis on which funds have been given," Holdsworth said, adding: "We will be writing to all those individuals who have set up pages which we believe to be charitable, to remind them of how those funds must be used."
A British Red Cross spokesperson told BuzzFeed News that every penny of the £5.75 million raised by the British Red Cross for the London Fire Relief Fund would go to the surviving victims and their families.

"So far £2.4 million of the funds raised by the Red Cross has been transferred to the London Emergencies Trust, which is distributing these funds and the money raised by other appeals – including by the Evening Standard via the London Community Foundation, and the Kensington & Chelsea Foundation," the spokesperson said.
"LET is handling these grants and has now given out more than £551,000. This is the first tranche of money to be released and LET will distribute the rest in stages until it runs out."
The spokesperson also said that they have no responsibility for the various funds, so it is difficult to determine how much each family will eventually receive.
"We realise this system is complex and can create barriers that are difficult for people who have been affected by traumatic events to navigate," they said. For this reason, we have said that we believe there is a need to review how multiple appeals distribute funds after large-scale emergencies in the UK."
Almost two months on from the tragedy, it's clear that survivors are still struggling to piece their lives back together.
Randa said that at first she was happy and grateful that her family is safe, but eight weeks later she's noticed just how much the fire has traumatised her young children, who lost their best friend in the tower.
"At first I was thinking, I'm just happy we're safe, but now it's getting difficult," she said. "My kids are struggling to sleep. They used to sleep in their rooms on their own but they can't even sleep on their own now. They wait up late for my husband to come back and they drop asleep with him.
"We're still at a hotel, so when they're doing fire tests we have to stay out. Because one time when they were in the hotel and they're doing the tests, my youngest daughter just weed herself."
Last weekend's FA Community Shield match at Wembley between Chelsea and Arsenal was dedicated to Grenfell victims and aimed to raise a further £1.25 million.
The survivors were invited to attend, but Egal, who is taking sleeping pills for the first time, said he and his family stayed away because they were afraid of being inside another big building.
"We didn't go," he said, "because we were scared if anything could happen to all of us, and all of my family could get wiped out because of another tragedy."