Explorer Henry Worsley has died after suffering exhaustion and dehydration during an attempt to cross Antarctica to raise money for charity.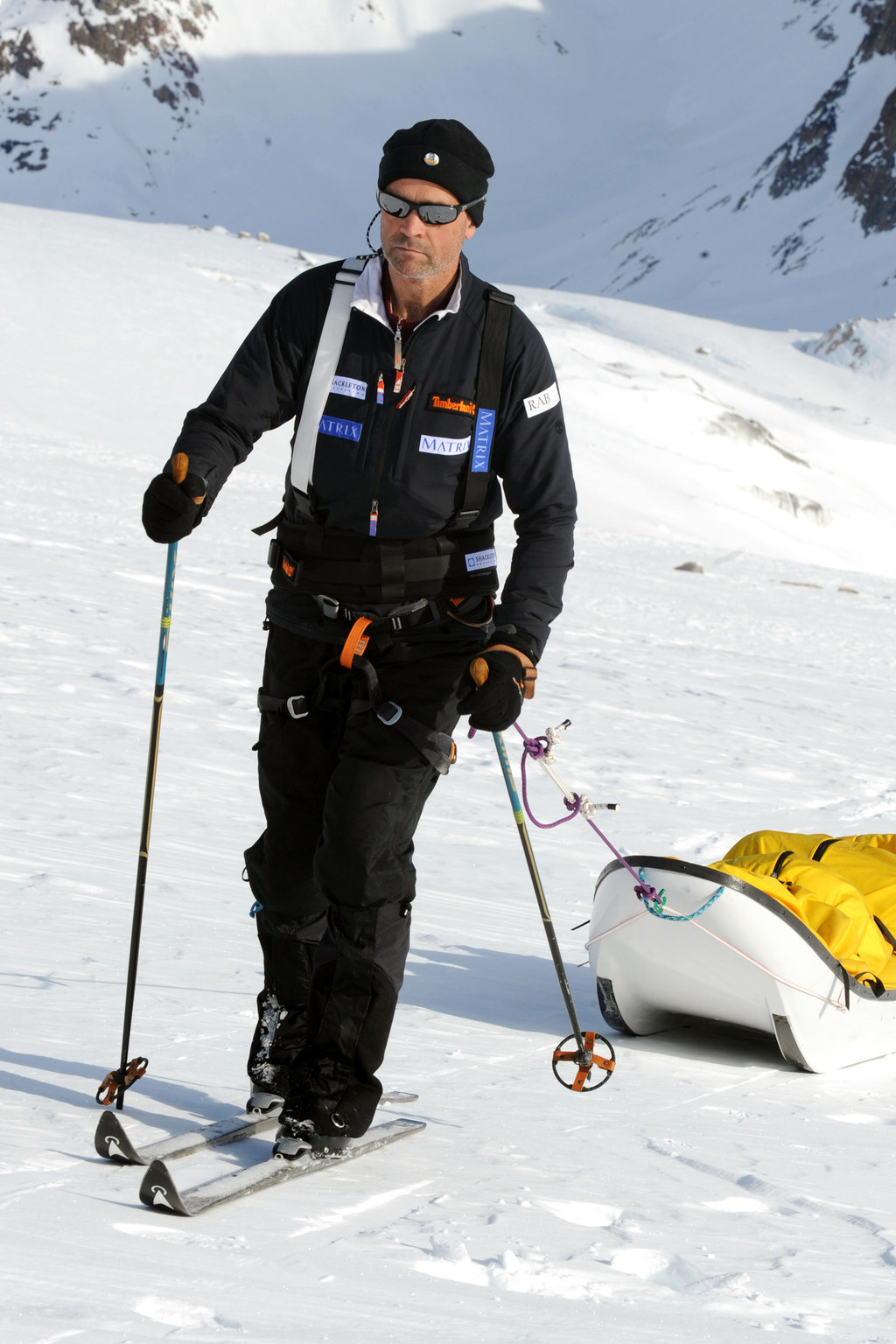 The former army officer was 71 days into his bid to become the first person to cross the continent unaided.
"The 71 days alone on the Antarctic with over 900 statute miles covered and a gradual grinding down of my physical endurance finally took its toll today," Worsley said in his last statement sent from Antarctica.
"It is with sadness that I report it is journey's end – so close to my goal."
Worsley, 55, was unable to move from his tent for two days before he decided to pull out of the charity adventure.
He was airlifted to a hospital in Punta Arenas, Chile, where he was found to have bacterial peritonitis. He underwent surgery, but later died.
In a statement on Monday announcing her husband's death, Joanna Worsley spoke of her "heartbroken sadness" and thanked the many people who supported him throughout his "courageous final challenge".
She said: "Henry achieved his Shackleton Solo goals: of raising over £100,000 for the Endeavour Fund, to help his wounded colleagues, and so nearly completing the first unsupported crossing of the Antarctic landmass."
The Duke of Cambridge, the patron of the expedition, said he and his brother, Prince Harry, were "very sad to hear of the loss of Henry Worsley".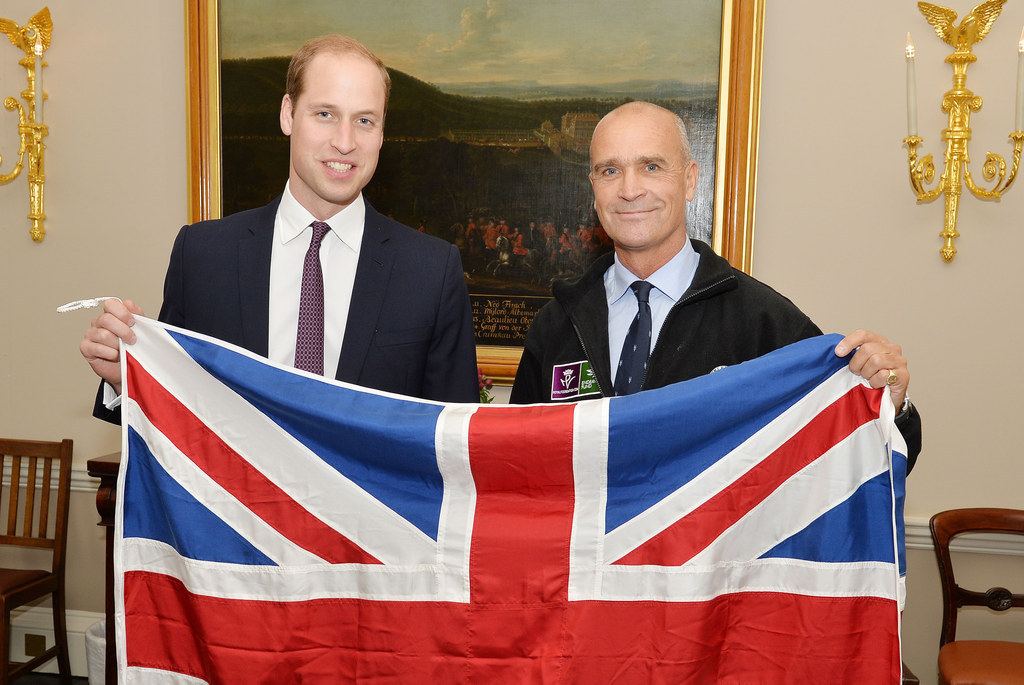 Worsley's expedition was inspired by his idol, Sir Ernest Shackleton, who attempted the challenge 100 years ago but whose ship, the Endeavour, was crushed by sea ice. He and the crew escaped across 720 miles of ocean to South Georgia in lifeboats.
Many people are continuing to give money to Worsley's donation page and it has exceeded its goal of raising £100,000 for The Endeavour Fund, which assists wounded soldiers in their rehabilitation.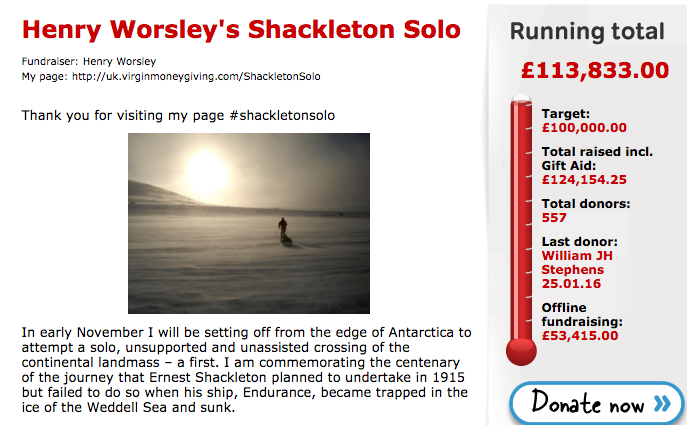 In a statement, the fund said it was "devastated" by Worsley's death.
David Beckham paid tribute to Worsley on Instagram, posting that "no words can describe the sadness of the loss of Henry".
Bear Grylls described the father of two as "one of the strongest and bravest soldiers I know".
Explorer Ben Fogle described Worsley as an "inspiration".