Labour MP Diane Abbott has admitted the relentless personal attacks she faced during the 2017 general election campaign were tough to take and left her feeling low at times.

Speaking to a crowd at the #AbbottAppreciation event on Wednesday, organised to celebrate her for being the first black woman elected to parliament 30 years ago, the longstanding MP for Hackney North and Stoke Newington admitted the deluge of abuse took its toll.
"It wasn't nice some of the things that were said," she said. "Tories had ad vans driving around marginal constituencies all over the country with my picture on. Why did they pick on me, for my picture? What was that about? You tell me.
"They had targeted ads on Facebook saying that I was in favour of al-Qaeda. Theresa May, in the [BBC] Panorama debate, must've name-checked me twice in the first five minutes."
Analysis by BuzzFeed News has shown that 10% of the most viral right-wing news stories during this election were attacks on Abbott, and that official Conservative attack material increasingly focused on Abbott in the weeks before election day.
Abbott continued: "It was a tough campaign, and contrary to what you've heard about strong black women, even strong black women cry, even strong black women feel alone, even strong black women wonder, Is this all really worth it? Even strong black women think, Maybe I should just bail out."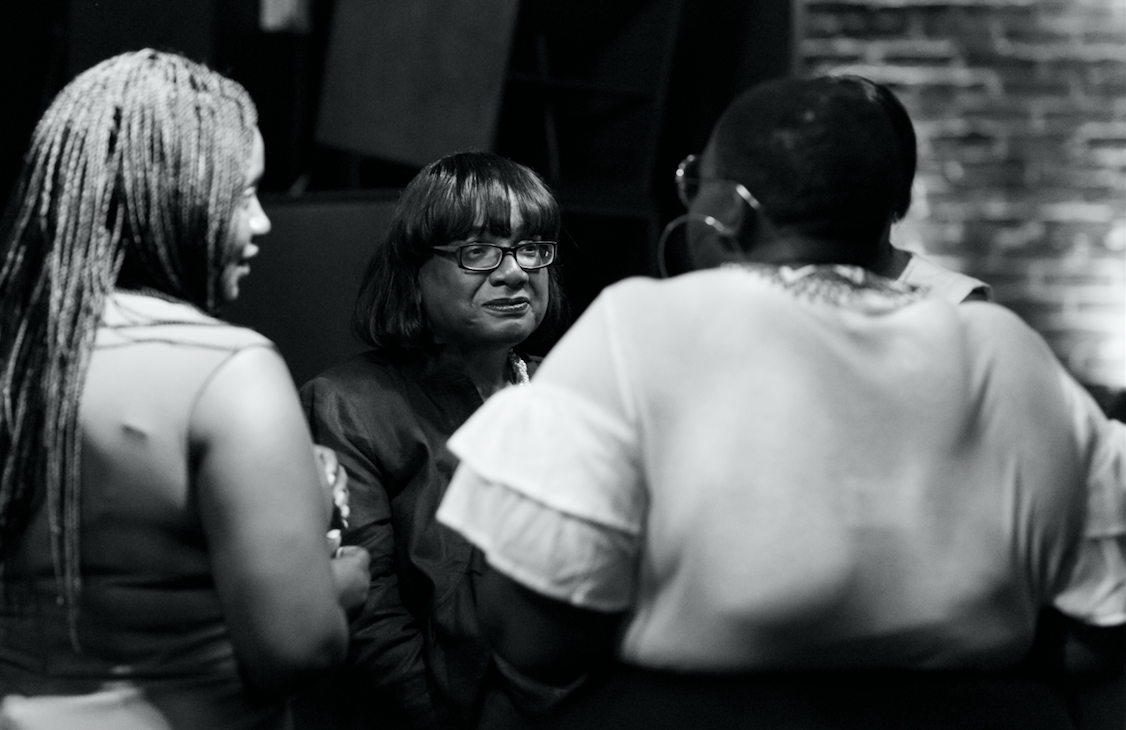 Abbott was also on the receiving end of a wave of criticism in the press over her "car crash" radio and TV appearances on LBC and Sky. She dropped out of Radio 4's Woman's Hour citing health reasons and was replaced by shadow foreign secretary Emily Thornberry at short notice.

She then bowed out of the campaign entirely and Labour leader Jeremy Corbyn announced Abbott would be temporarily replaced as shadow home secretary by Lyn Brown "for the period of her ill health". Her health concerns were later revealed to be linked to diabetes.
It was after she fell ill that the "Abbott Appreciation" hashtag and event were created as a means to wish her a swift recovery, but also to condemn the disproportionate amount of criticism she faced.
Those who attended the event told BuzzFeed News they felt Abbott was routinely singled out because of her race and gender.
The organiser of the event, 22-year-old Stephanie Ouzo, broke down in tears when she met the politician for the first time. And during a tribute to Abbott, she presented the MP with a care package that was put together using donations from supporters around the country.

Ozuo, a recent politics graduate, said Abbott is constantly held to a higher standard than some of her political peers, such as Boris Johnson, whose "blunders" and "messy hair" are seen as endearing, not as incompetent.
"We have come here to really show you our appreciation and how much we love you," Ouzo told Abbott. "I, as a black woman, I cannot tell you how much this means to me. I'm not as visible as you, but I get it, I see it, and I know."
Labour MPs Eleanor Smith, Kate Osamor, Clive Lewis, Keith Vaz, and Marsha de Cordova attended the event in east London to show their support. "We're here to honour Diane Abbott," de Cordova said. "She has paved the way for the black women that come behind her. We owe a lot to her – we have to salute her and applaud all that she has endured."

De Cordova, the newly elected Labour MP for Battersea, told BuzzFeed News that she had a different experience to Abbott because as well as the discrimination she might face because of her race and gender, she also has a disability.

As a result, she said, she felt she had to work three times as hard as anybody else.
"For me personally, I also have a disability, and that has been my greatest barrier in life. I face more discrimination because of my disability, as opposed to my colour," she said.

"I always knew in my life that I'd have to work, not twice as hard, but three times as hard than anybody else because of the barriers that I tend to face. All it does it make you stronger."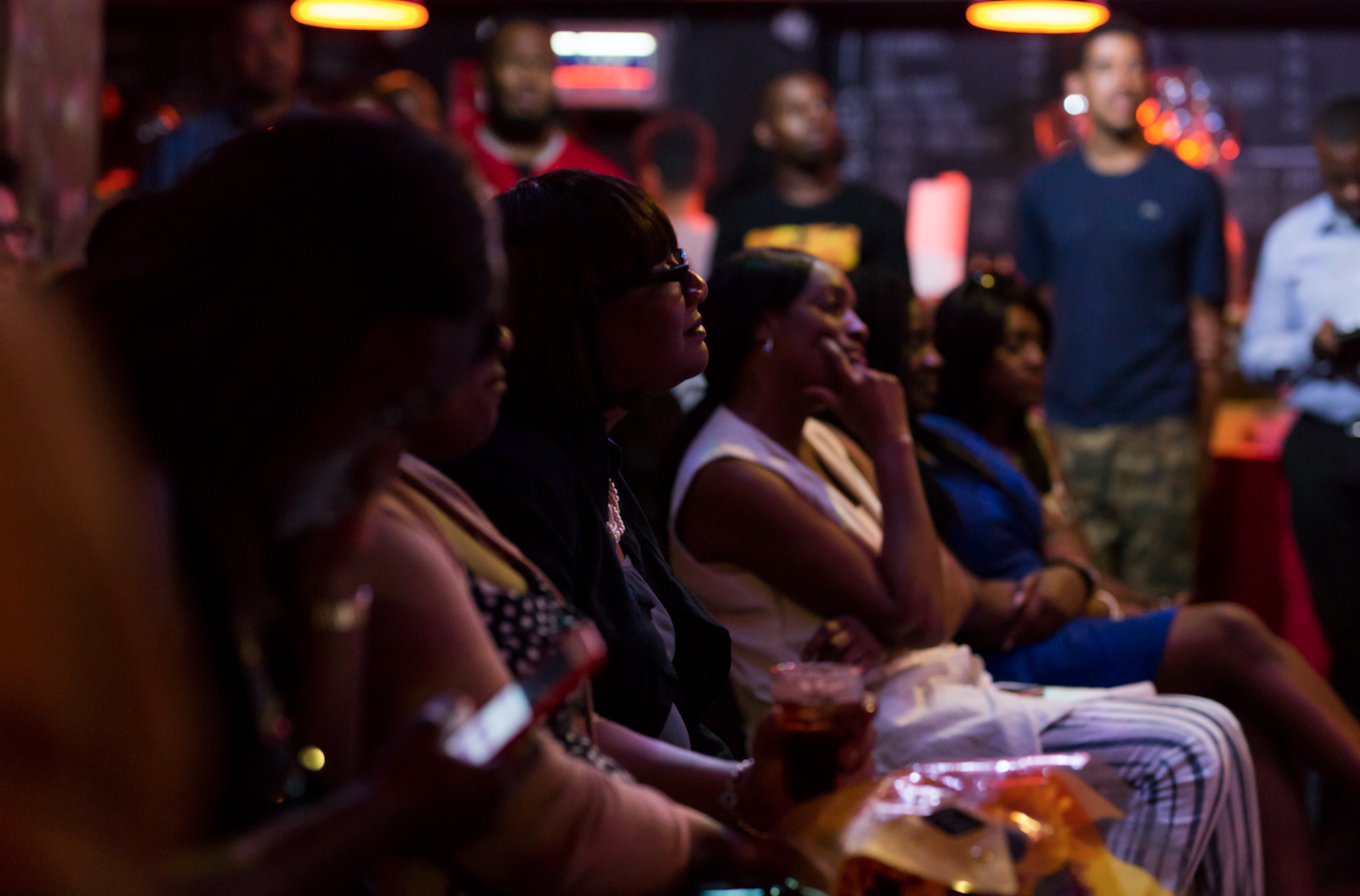 Speaking to BuzzFeed News, Abbott said: "It's so wonderful to see the level of support, and young people who have come out to support. It's just amazing, and I'm very grateful."

In response to a growing feeling that her success has come at too high a price, she added: "I don't think we should allow ourselves to be put off, I just think it makes it more important to support each other."