Air France Bosses Attacked As Employees Storm Meeting Over Job Cuts
Managers such as deputy human resources director Xavier Broseta were forced to flee the scene and had their shirts torn by angry protesters.
Senior managers at Air France were attacked and forced to flee a meeting on Monday morning after several hundred employees stormed the room over the announcement of 2,900 job cuts.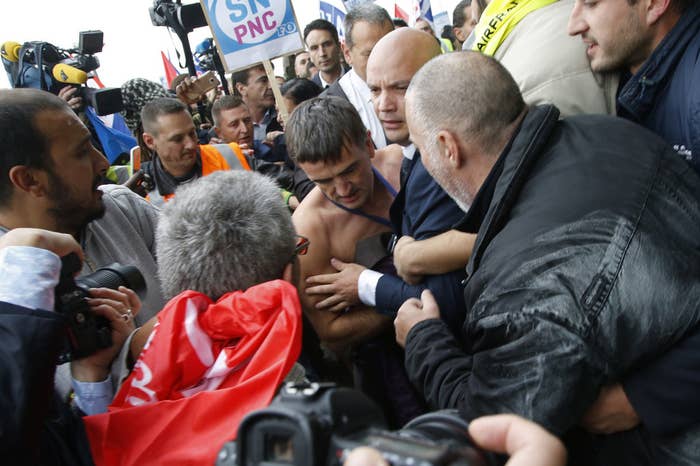 The meeting, which took place at the company's headquarters near Charles de Gaulle airport in Paris, aimed to finalise the airline's current restructuring plans.
A representative of the Union des Navigants de l'Aviation Civile (UNAC) cabin crew union said that the cuts could involve the loss of 300 cockpit crew, 900 flight attendants, and 1,700 ground staff between now and 2017.
The French airline also plans to reduce its long-haul business by 10% and cancel its order for a Boeing 787 Dreamliner aircraft, Reuters reported.
However, 19 787-9 and six 787-10 jets are still on order.
The violence erupted around 9:30am this morning, The Guardian reported. One of the senior employees, deputy human resources director Xavier Broseta, had his shirt ripped off as he scrambled to escape the crowd.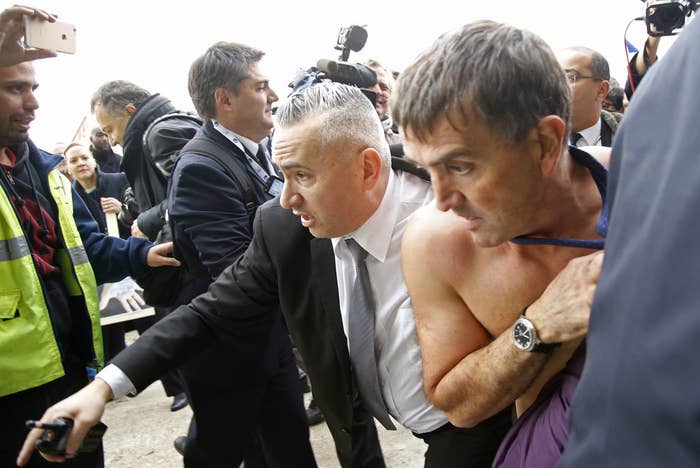 Another senior employee, Pierre Plissonnier, the head of Air France at Orly airport, had his shirt torn by protesters as he attempted to escape by climbing over a fence.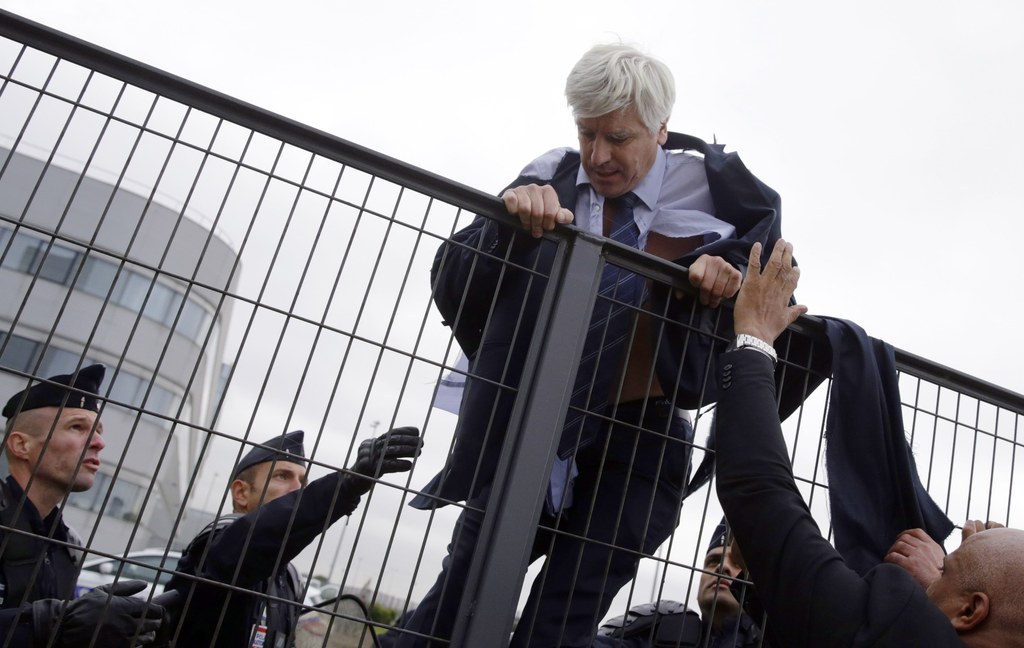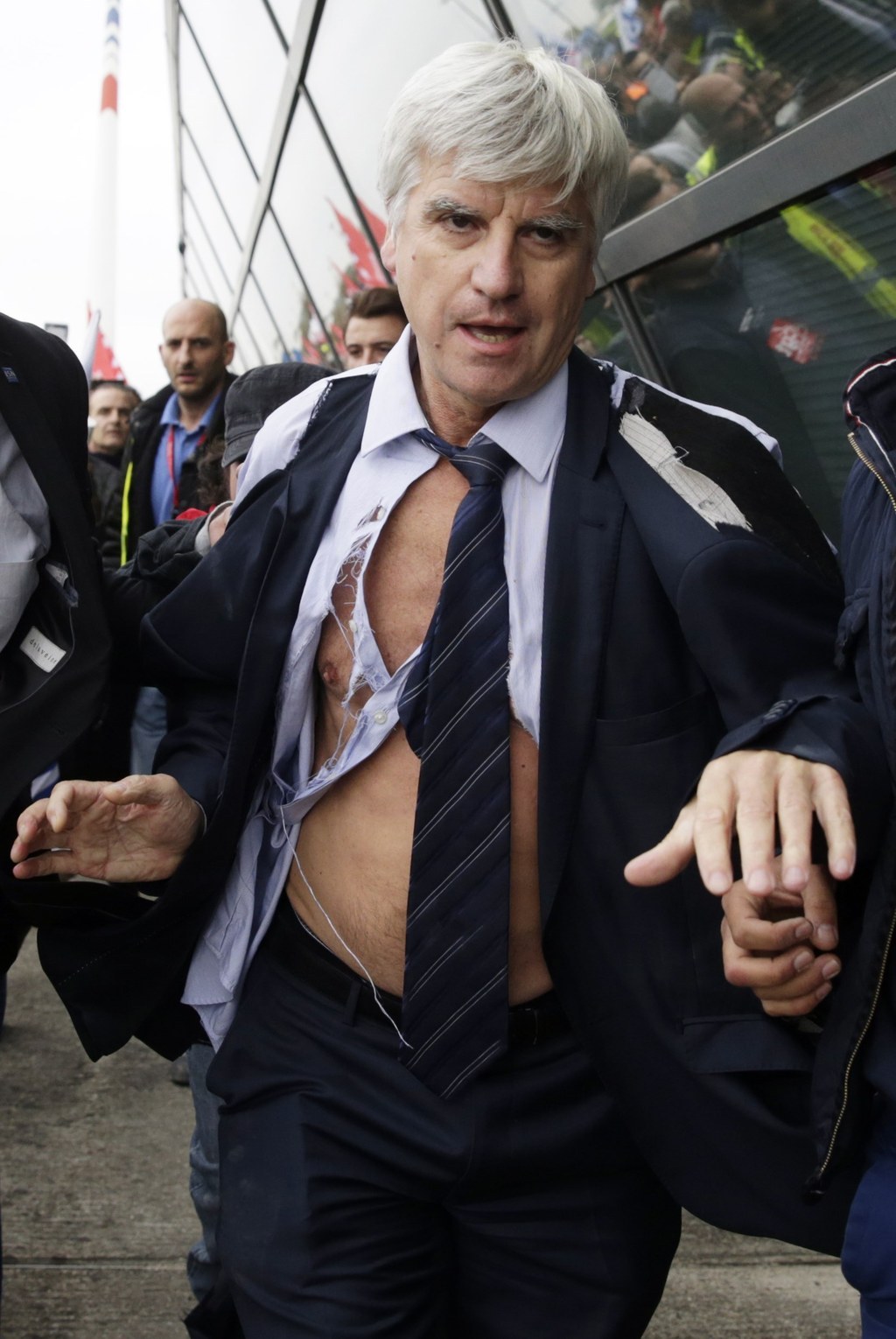 Air France embarked on the restructuring after failing to reach a deal with pilots over pay, The Telegraph reported.
A spokesperson for Air France-KLM said it planned to take legal action over the "aggravated violence" carried out against its senior managers at today's meeting, Reuters reported.
"This violence was carried out by particularly violent, isolated individuals, whereas the protest by striking personnel was taking place calmly up until then," the spokesperson said.