A teenage girl has told a court that she met up with England footballer Adam Johnson for a "thank-you kiss and more" after he signed football shirts for her.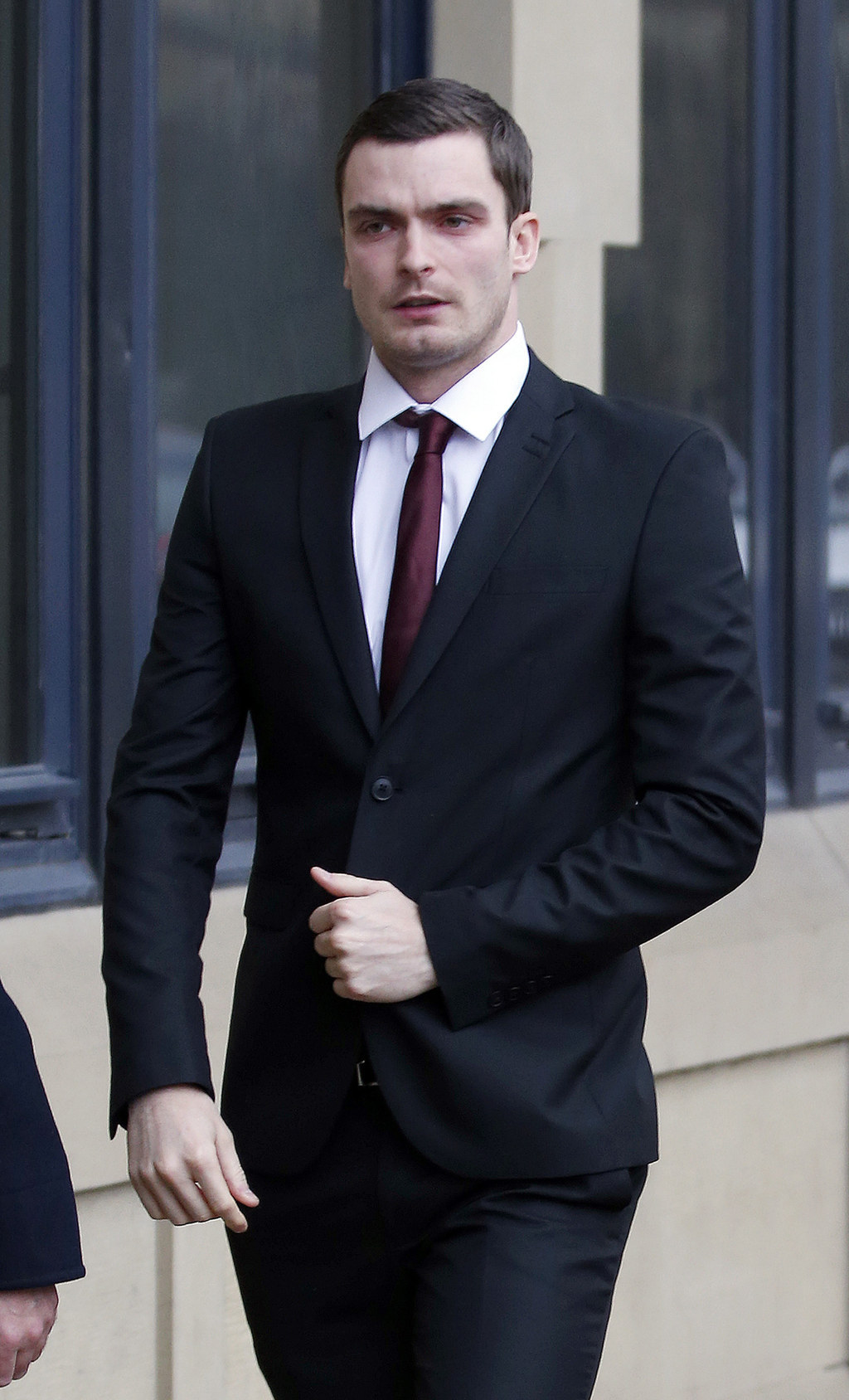 A video recording of the teenager's account to the police was played at the former Sunderland midfielder's trial at Bradford crown court on Monday morning, the BBC reported.
Johnson, 28, denies two counts of sexual activity with the girl, who was 15 years old at the time of the alleged incident.
Last week he pleaded guilty to one count of sexual activity with a child and another of grooming.
The court heard the teenager, who cannot be named, was a season ticket holder at Sunderland and "idolised" Johnson.
"I got a message from Sunderland player Adam Johnson, who I'd idolised for quite a while," she told the police.
After exchanging several messages with Johnson, the girl said they met up on 17 January 2015 inside his black Range Rover near her home, and he signed two Sunderland shirts for her.
After their initial meeting the teenager claimed that Johnson continued to message her and spoke of getting a "thank-you kiss".
She told the police: "I was well up for it. It was a surreal type of thing. I met up with him again. I gave him his thank-you kiss and more."
During the tearful police interview, which took place at Durham police station, the schoolgirl said the pair had met behind a Chinese takeaway in County Durham, The Guardian reported.
"I was kissing him for quite a while. Then he undid my button on my trousers and my zip and it took him quite a while to do that," she told police officers.
"He put his hand down my trousers and started, like, putting his hands in my knickers.
"That went on for quite a while. Then he stopped for a bit then he put his hand down again. Then he started to put my hand down his trousers, but I put my hand back a bit but then he put my hand back on over his trousers."
Reporting from the trial, Guardian journalist Josh Halliday said that the girl told police that she "was a bit worried" after the alleged sexual touching.
She told police that she felt "compelled" to perform a sex act on Johnson, the court heard.
After the alleged sexual encounter the girl told police that Johnson sent her further messages on WhatsApp in an attempt to meet up again, The Guardian reported.
"He sent me more messages offering to meet up and asked to meet the next day, but I was with friends," she said. "It wasn't that I didn't want to, but I was a bit hesitant because I knew it was wrong."
The jury heard that the girl "broke down" and confided in her parents after her friends found out what had allegedly occurred.