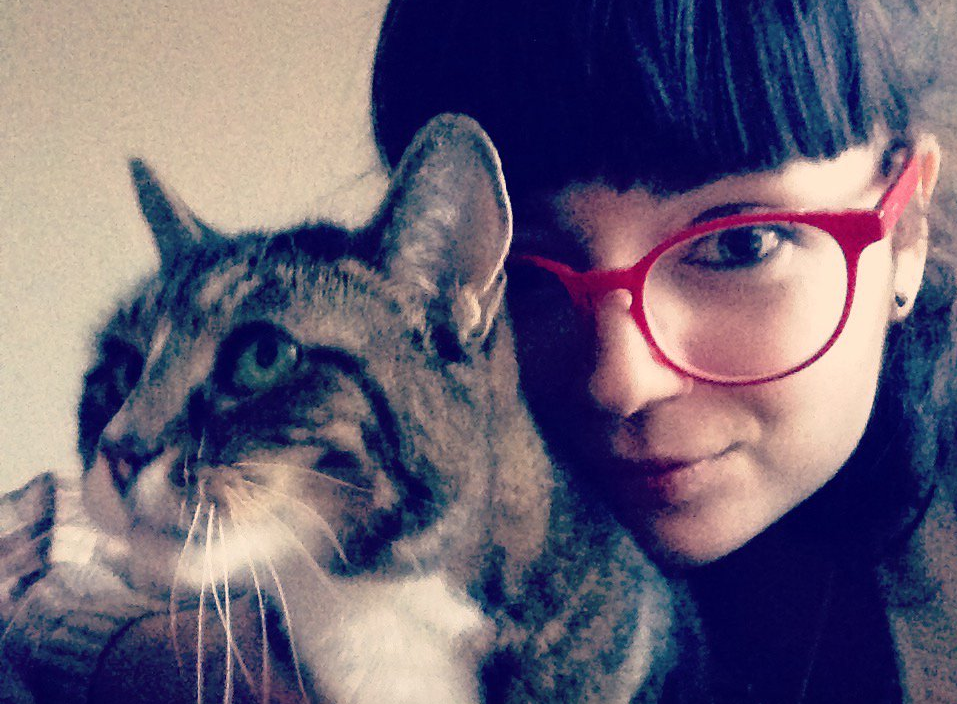 A woman's campaign to get her homeless brother off the streets and into hospital so his mental illness and drug addictions can be treated has touched people's hearts.

Abigail Balfe, a 31-year-old senior social media producer from Portsmouth but living in London, told BuzzFeed News that her brother, Patrick, has dealt with mental health problems from a young age.
Patrick, 28, is described by his sister as a talented musician and has been diagnosed with schizophrenia, bipolar disorder, and depersonalisation disorder by various professionals over the years.
His symptoms include mood fluctuations, suicidal thoughts, and hearing voices in his head. For 12 years Patrick has self-medicated with illegal drugs and alcohol, which Abigail said has made his symptoms worse and in some cases led to brushes with the law.

Out of frustration and desperation Abigail wrote a personal blog earlier this week sharing her experience of trying to get her brother help, which has received an overwhelming amount of support.

Abigail said that her brother, who used to spend his evenings writing and recording music in his bedroom, has been reluctant to accept help and is defensive about his need for psychiatric treatment.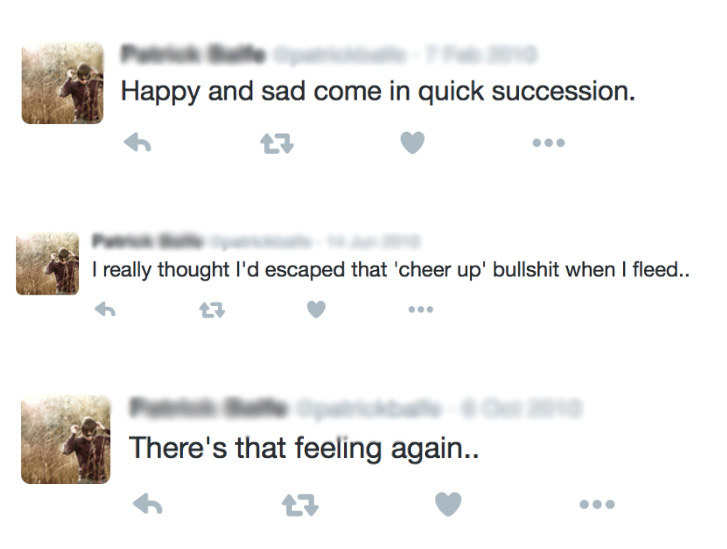 In her blog she shared details of how he would refuse to take GP-prescribed anti-psychotics as he would "rather have a few ups and downs than be a robot". She also said that Patrick's first experience of cognitive behavioural therapy was not a positive one as the counsellor's opening line was "So what's wrong with you then?"

Patrick's negative experience of therapy together with the stigma around mental illness has left him afraid of being detained in hospital and therefore of opening up about his problems.

"In January I thought he was going to start getting help," Abigail said. But Patrick, who moved to London from Portsmouth to pursue a career in music, has been living on the streets for more than eight months, and drifts in and out of contact with his family.
In the blog Abigail writes: "Patrick used to spend his evenings after work writing and recording music in his bedroom. Now this is his most recent 'bedroom'…"
Abigail told BuzzFeed News that she hasn't heard from her brother for several weeks now. "I went to the police because I was worried that he might have been arrested again or that he'd been put in prison, but they told me he's not in prison and was spotted in Westminster recently with another homeless person, not doing anything to warrant them talking to him. He was spotted by someone else in Moorgate recently."
"I've been trying to help him for so many years; this is not a recent thing," Abigail said. "This is years and years of not being able to get him seen by the right people and not being able to medicate him, or getting anyone to talk with him.
"When we were younger he was really popular, funny, and was always cracking jokes. He's amazing. We always used to make radio shows together and annoy our parents...things that brothers and sisters do. But it's been a difficult relationship when I've known him recently."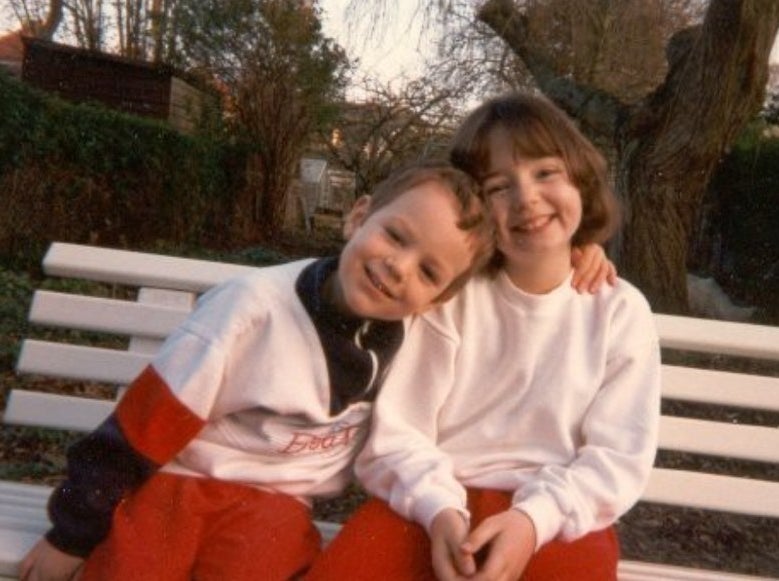 Old family photos of Abigail and Patrick.
Unfortunately Patrick's situation is not unique. Jon Sparkes, chief executive of homeless charity Crisis, told BuzzFeed News that 70% of those using homelessness services in England have mental health needs. He also said that the trauma of life on the streets causes homeless people to be nine times more likely than the general population to kill themselves.

A recent report shows that the rate of common mental health problems is over twice as high for homeless people in the UK. Compared to the general population homeless people are up to 100 times more likely to have a psychotic disorder – this is often accompanied by alcohol and/or substance misuse problems.

"Poor mental health is both a cause and consequence of homelessness," Sparkes said. "Tragically, the law as it stands means that many homeless people who go to their council are turned away to sleep rough."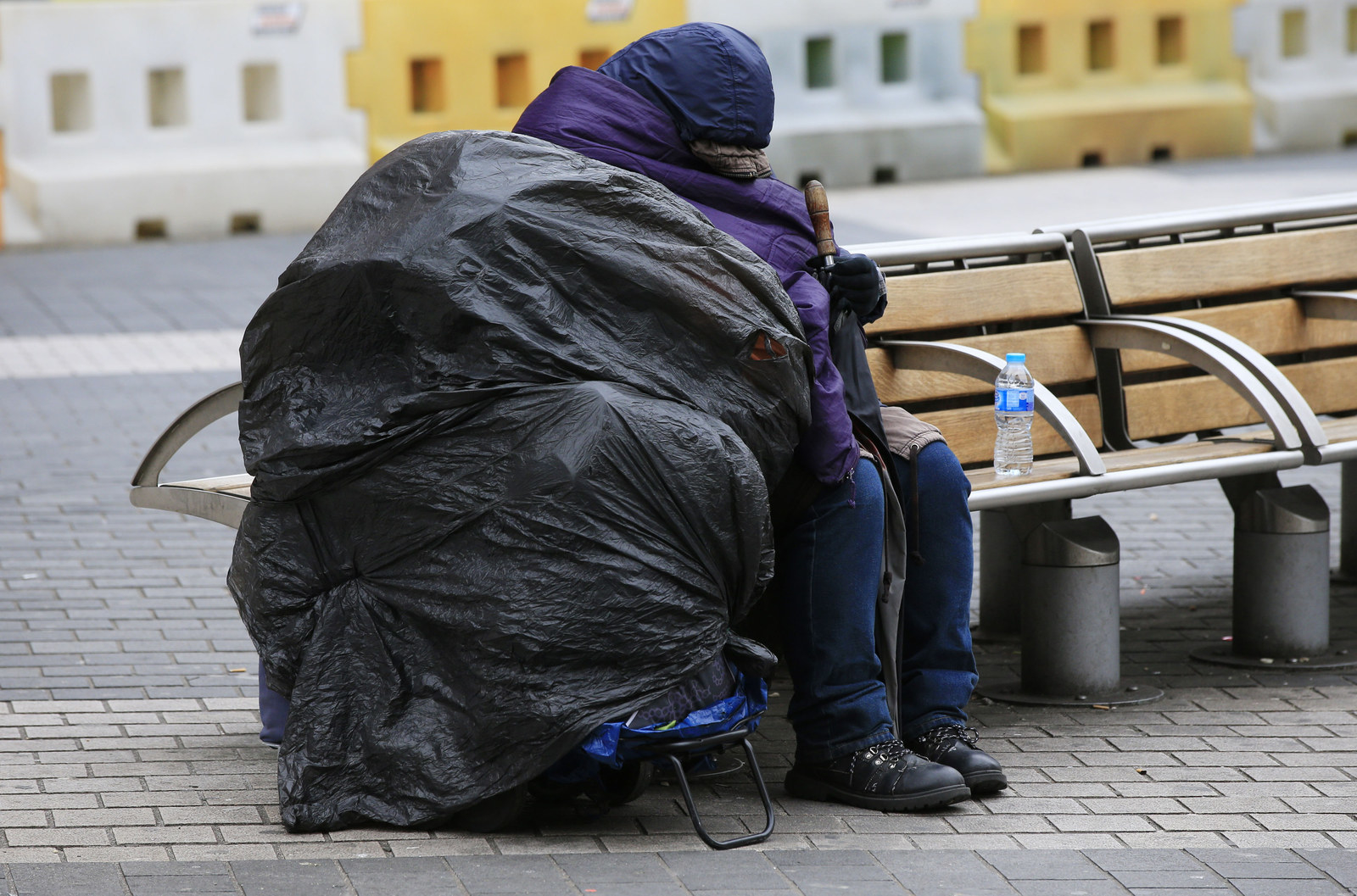 Mike Barrett, chief executive of Kent-based homeless charity in Porchlight, told BuzzFeed News that living on the street makes it very difficult for people to attend appointments and therefore get the medication they need.

He also said that it's difficult to get homeless people assessed because of the lack of mental health services available and the "enormous waiting list".
"Its also a symptom of, in some cases, a gatekeeping attitude, which obviously doesn't help getting people seen urgently," he said. "But if someone's depression is getting worse and we cant get them assessed then two things can happen – they can wander off and disappear so we can't work with them because we don't know where they are, or the worst-case scenario is that they take their own life."
Barrett said he is not convinced that even a massive change in the law will do much to tackle the challenge of getting rough sleepers the mental health support they need. What is needed instead, he said, is much more integration of services – housing, mental health, and local authorities, for example.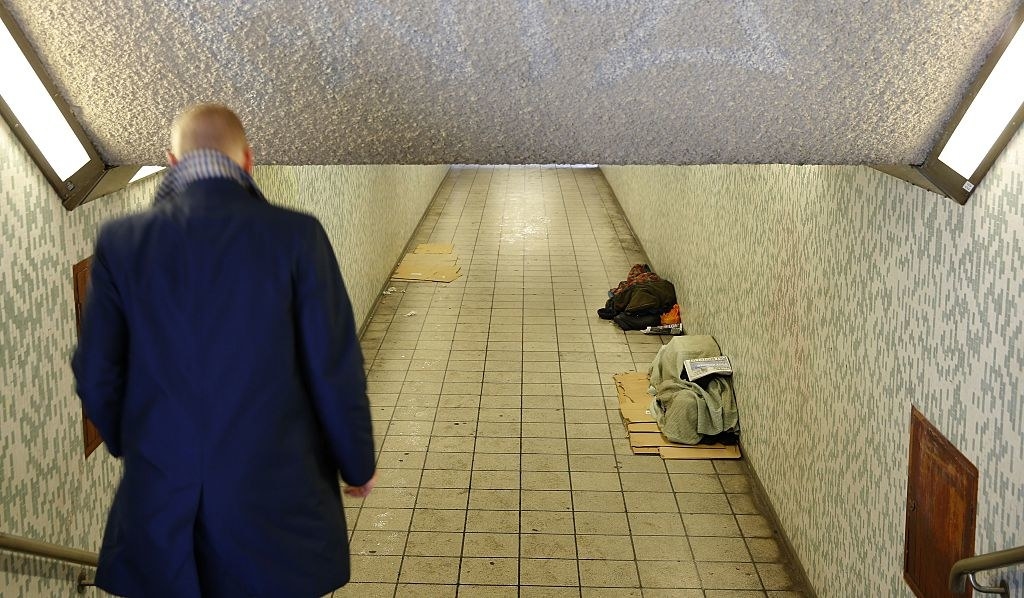 Paul Noblet, of youth homelessness charity Centrepoint, told BuzzFeed News the government needs to invest more into supporting young people who are suffering with mental health problems.

"At the moment waiting times in many areas are simply too long for non-emergency cases," he said. "Unless young people have the support they need to overcome mental and physical health problems they face a really difficult battle to go on and gain new skills, find work, and live independently."
Abigail said that her blog and campaign were meant to raise awareness of the reality faced by families with loved ones in these situations. "The last thing I wanted to do was to broadcast my brother's personal details on the internet and such personal photos, and his tweets," she said. "But I feel like this sort of thing needs to be seen, because when the government is making their laws they're not there with a person in that situation."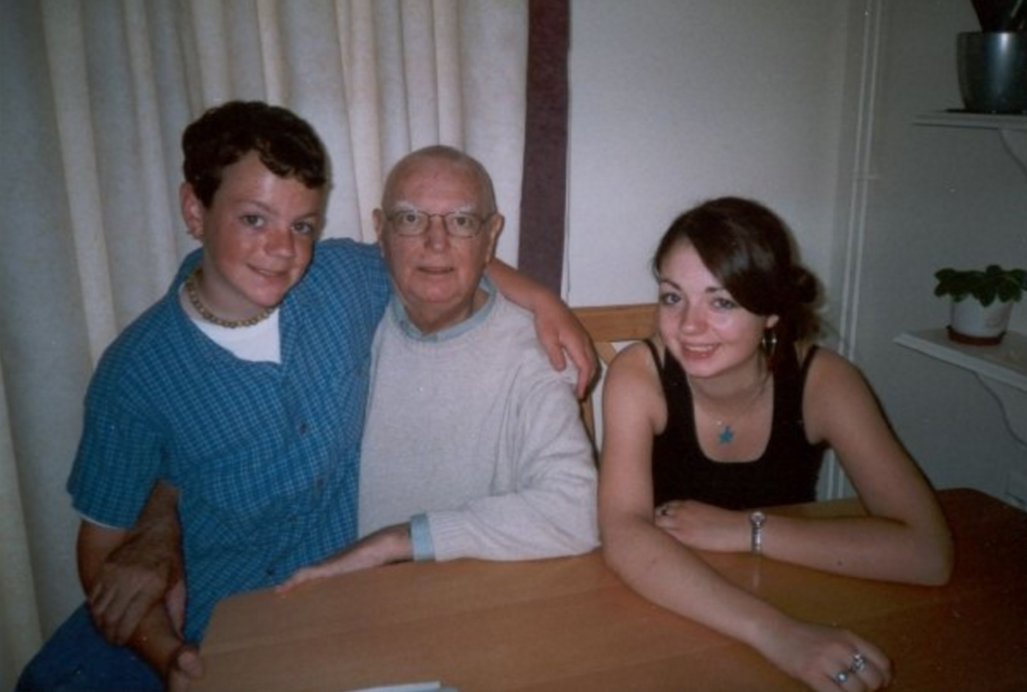 The campaign, which has gained more than 4,000 signatures, also calls for mental health education to be brought into schools to help remove the stigma attached to asking for help and support.
"In the short time this campaign has been open I've received so many messages from people in a similar position," Abigail said. "I really hope we can get enough signatures for this to be taken seriously and to be actually considered and discussed by the people who can make the change."