A new app allows people who are stopped and searched by police to record the incident and send the footage to a team of solicitors.
The app, named Y-Stop, was set up by stop-and-search campaign group StopWatch and Release, a charity specialising in drug law. The app was put together over two years with help from a collaborative team of lawyers, young people, and community groups around London.
Y-Stop uses GPS to track a person's location, and has a video and audio recording facility allowing you to send footage directly to the police or to a team of lawyers, simply by shaking your phone.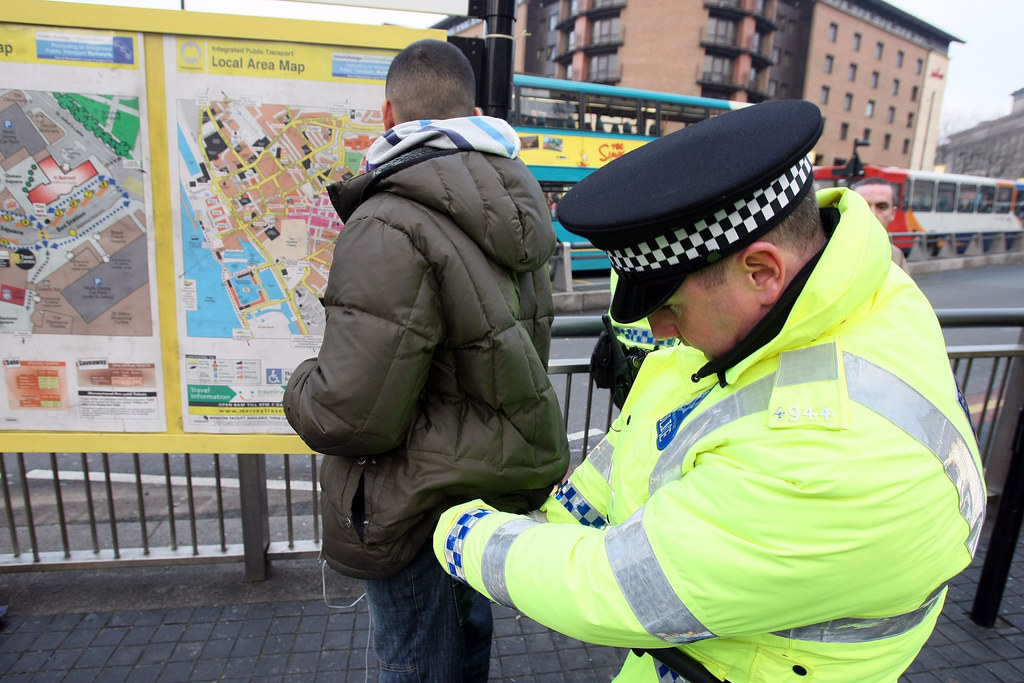 In an emailed statement to BuzzFeed News, Natasha Dhumma, advocacy project manager at Release, said the app was a youth-driven initiative aimed at allowing the young people most affected by stop and search to access support and advice, and also at bringing more accountability to the police.
"Young people repeatedly told us they were having negative stop-and-search experiences but were not inclined to do anything about them," she said. "They were left feeling very disempowered and frustrated by these experiences."
A study carried out earlier this year by The Independent found that black people were more likely to be stopped and searched by the police than members of other ethnic groups.
The findings also showed that black people were up to 17 times more likely to be targeted for stop and search than their white counterparts in certain parts of the UK, with less than a quarter of these intrusive searches resulting in an arrest.
Motivational speaker Anthony Olanipekun, 26, who has delivered workshops for Y-Stop, told BuzzFeed News he was stopped and searched by police roughly a year ago. He described the police officers' behaviour towards him as "malicious" and said they "treated him as if he was guilty".
Olanipekun, who said he was on crutches at the time, said one of the police officers made aggravating and rude remarks about him being on crutches. "It wasn't a nice experience," he said. "At the end of the stop, one police officer said to me, 'I'm sure we'll be seeing you again.'
"We allow the police to get away with so much more than then they should. If the app was around during the time I was stopped and searched my phone would have been the first thing I'd reached for. [The police] probably wouldn't be able to treat you in that way while being recorded."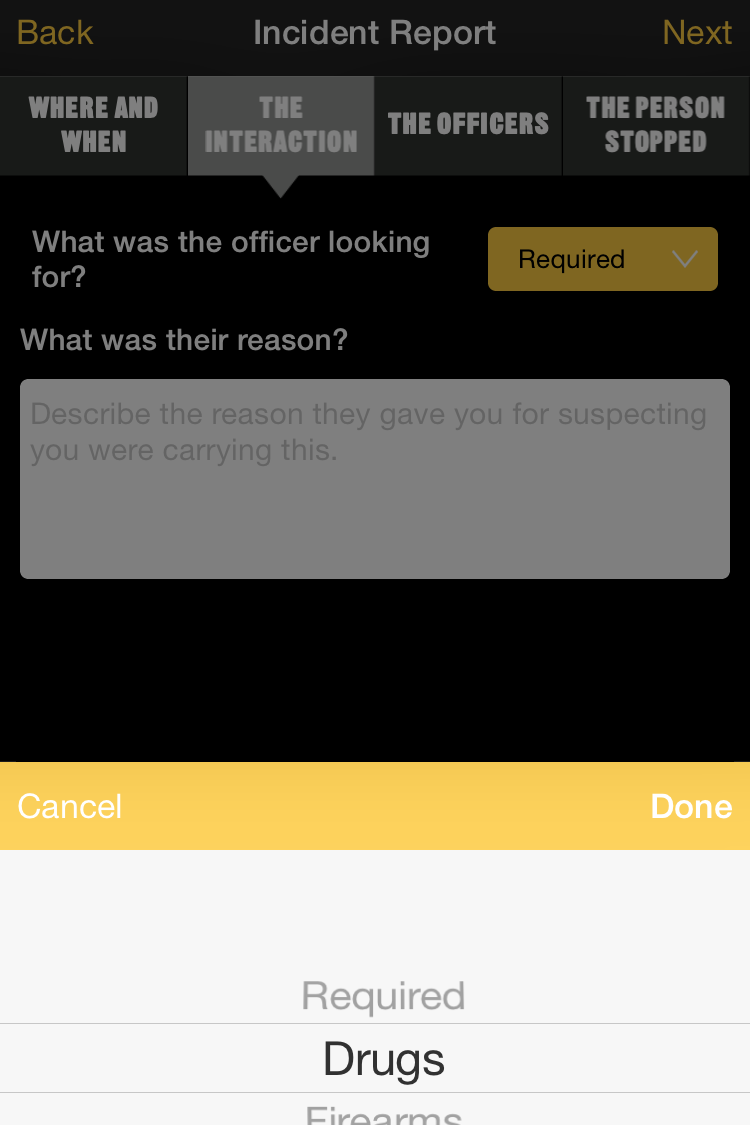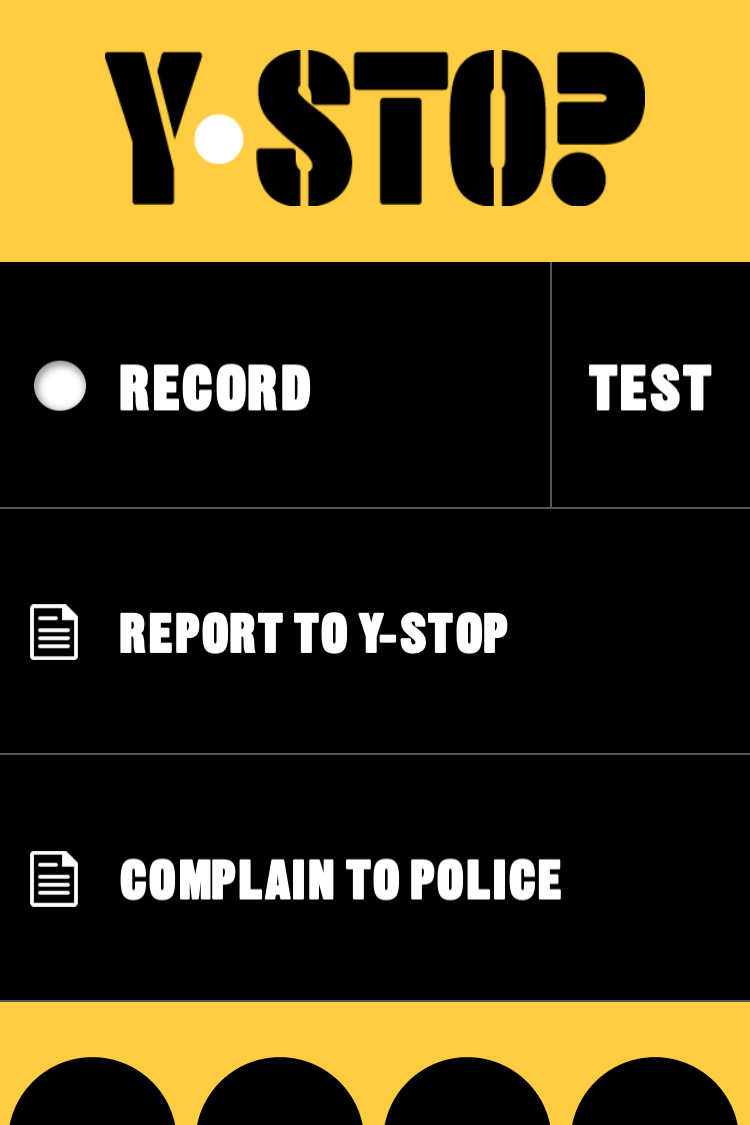 Dhumma told BuzzFeed News that the app is just one of many ways to ensure police are held accountable for their actions.
"People don't bother complaining because they don't see the point; they don't think anything would come of it and some of them even fear repercussions from the police officer in question," she said. "We recognise that not everybody wants to complain to police or are maybe not sure if what the police did was right, so you can also just report it to us and have our team look over it. We can then advise on next steps."
Dhumma said that while users have been positive about the new app, Y-Stop has received criticism from some police officers "who feel it is being used to attack them".
BuzzFeed News contacted the National Police Chiefs Council multiple times for comment but has not yet received a response.
Following criticism over the fatal shooting of Mark Duggan that is believed to have sparked the Tottenham riots of 2011, police officers across 10 London boroughs have recently been fitted with body cameras as part of on ongoing trial to boost transparency in policing, the BBC reported. Roughly 1,000 devices have been issued so far, with a further 20,000 to be issued by March 2016.
"Greater accountability actually improves the interaction and protects everyone," Dhumma said. "That's one of the reasons many police forces have started using body-worn video cameras. If officers are acting professionally and fairly then they should not have anything to worry about."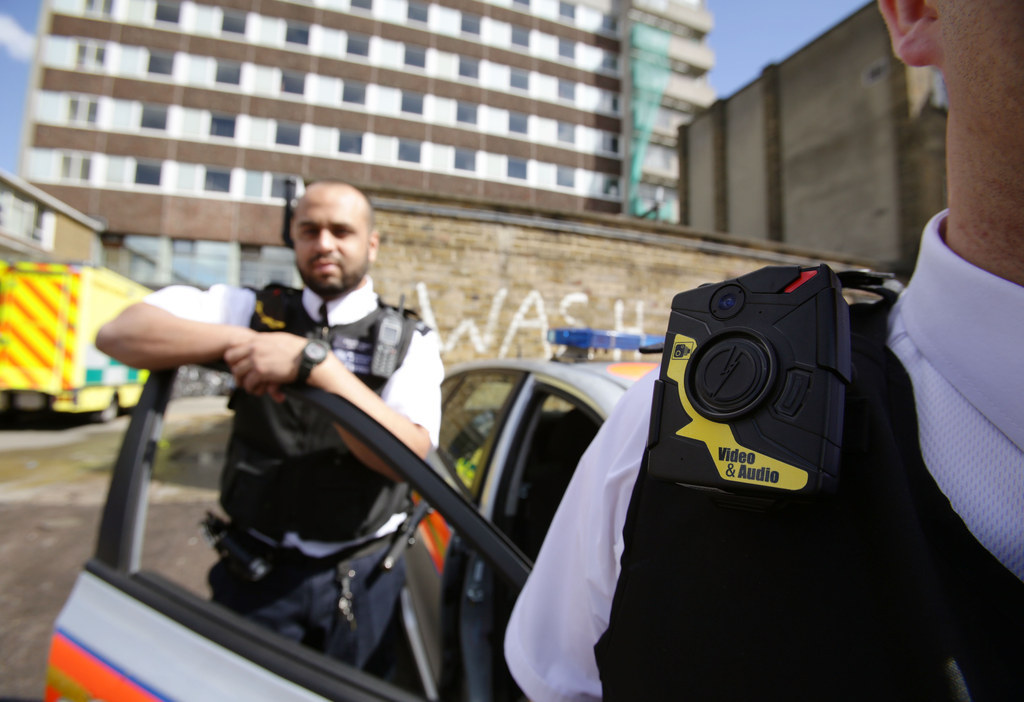 Y-Stop is currently available to download on iOS and Android.