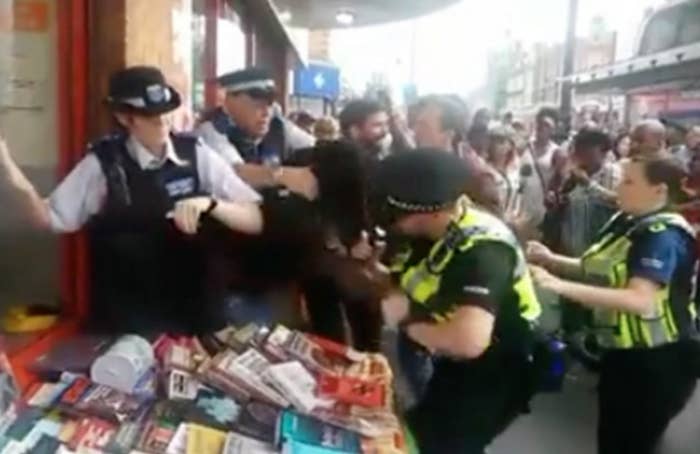 A charitable book stall owner who alleges he was was CS-sprayed by a police officer has told BuzzFeed News he will be taking action against the Metropolitan police for how he was treated.
Sulaiman Lee was released on Friday evening with no charges, police told BuzzFeed News, almost 24 hours after he was arrested.
On Thursday evening footage emerged of an altercation involving Metropolitan police officers and Trading Standards officers outside Lee's book stall in Brixton – who appeared to have accused two men – including Lee – of selling books instead of giving them away.

In the video, Lee can be heard saying "We showed you the charity papers to show we're not selling anything".
Police said they made three arrests. Lee and one other man were arrested for obstruction before being released without charge. The third man was arrested for a public order offence.

Earlier this year Lee, his brother Leonegus Darealest (Leon), and Noel Kerr, set up a charitable books initiative in London, handing out free books at two stalls outside Brixton and Stratford stations, black British newspaper The Voice reported.

The initiative – called Black Child Promotions – involves distributing free books of African-Caribbean literature, for which people can give donations that go to a charity The Voice named as the Marcus Garvey Foundation.
More than 50 people gathered outside Brixton police station on Friday evening, some holding books, demanding Lee's release. Many told BuzzFeed News that they were "shocked" at the video footage circulating online, and the "unacceptable force" used by the "ridiculously large number" of police officers who attended the scene.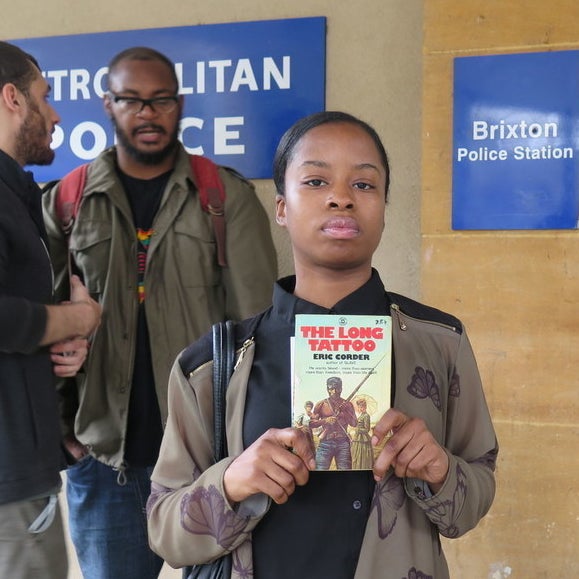 On Lee's release he addressed the crowd and said: "[The police] said I was obstructing a police officer, but all I did was stand my ground because we had every right to be there. We had our registered charity papers," he said. "They gassed me in my face, my eyes were burning… I wasn't even fighting back. They had me locked up in [a police cell] for almost 24 hours."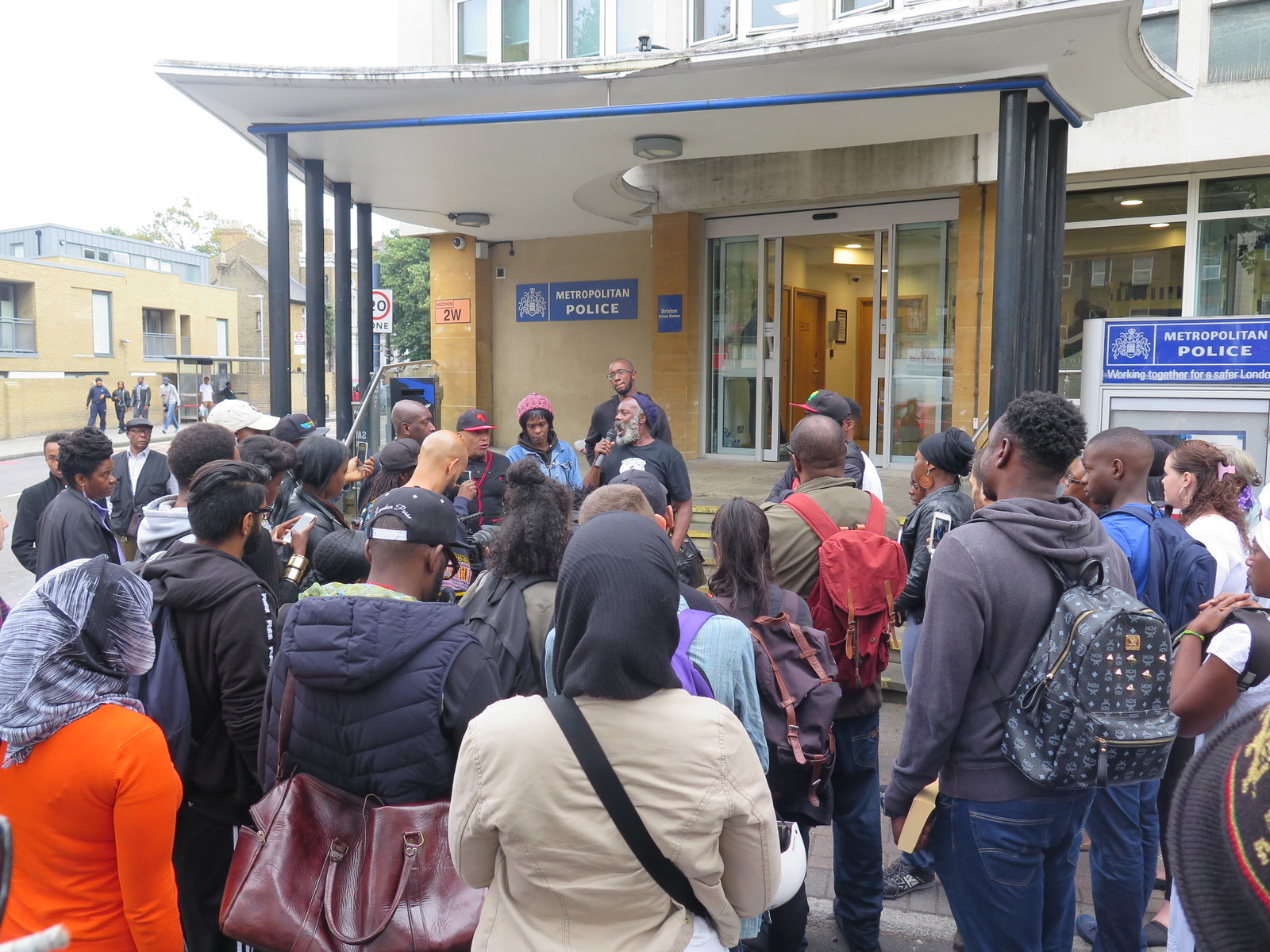 He later told BuzzFeed News that he was "grateful and overwhelmed by the community support". "We will be taking action [against the police], I didn't appreciate getting gassed in my face," he added.
Lee's sister, who with others in the community organised the protest, told BuzzFeed News that she was relieved and happy that her brother had been released.
"We should be able to promote our black literature and educate [people in our community] and that's all my brother was doing at the end of the day," she said.
"These are books that you don't get in schools, or colleges, or universities… making these kinds of books accessible is important for our community," she added.
Lee's solicitor Jeff Muhammad said: "[Lee] was not doing anything more than sharing some knowledge, and as a result of that he was wrongfully arrested, assaulted, and has been kept in custody for nearly 24 hours."
Muhammad added: "He has been exonerated from any criminal charges, and they've released him with no further action. This is just one example of what happens to black people every single day."
Kayza Rose a spokesperson for Black Lives Matter UK (BLMUK) – the coalition of activists which has previously organised demonstrations across the UK demanding justice over black deaths in custody – told BuzzFeed News that it was standing in solidarity with these men.
"There is nothing in the law that says you cannot give out books. You can't sell [without a permit], which the two men were not doing. They had a copy of the constitution which indeed says they have every right to be there," she said.
"An officer began forcefully arresting one of the men and soon after many other officers violently, illegally arrested these men for no crime at all... We stand in solidarity with these men. We are saying no – this is not okay."