A semiprofessional football club announced on Wednesday that it would ensure that both its women's and men's teams are played equally. The move makes Lewes FC the first club in the UK to pay its women the same as its men.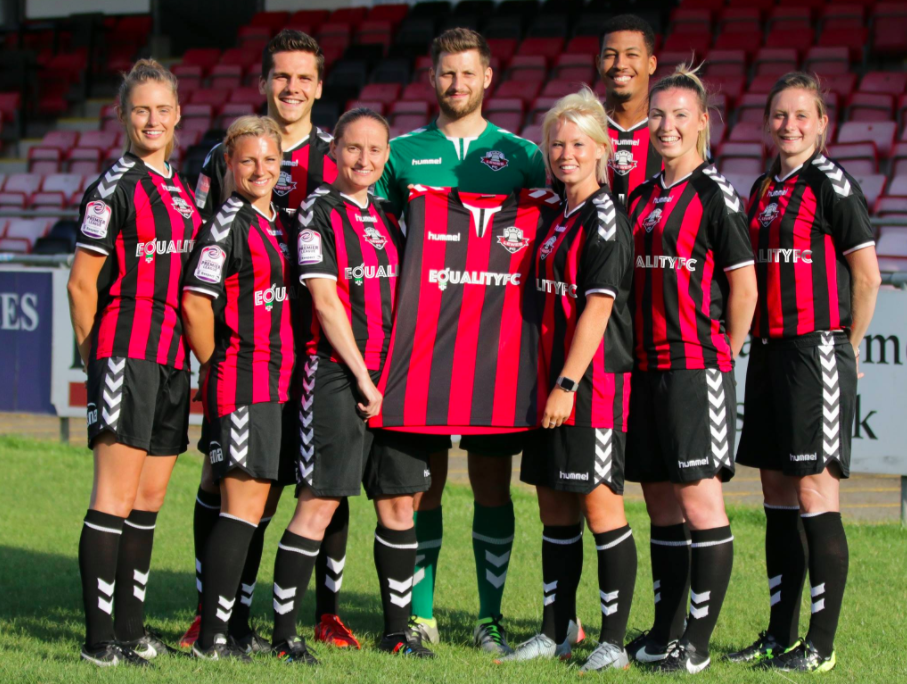 The football club, based in East Sussex, has also pledged to establish a sustainable model of funding to support the women's and men's football teams on an equal basis, which will include providing equal resources for coaching, upgrading equipment, and investing in local grassroots outreach to drive equal participation in football from girls and boys.

Stuart Fuller, chairman of Lewes community football club, told BuzzFeed News that paying male players more than female players has become normalised, and that the men's game gets higher-profile cooperate partners and bigger crowds.
"I think it's just been seen as the done thing that the men's game has paid more than the female game, and that there are more supporters in the men's game than the female game," he said.

"The money coming into the men's game has always been more than the women's game ... although it's worth pointing out that if you go back 100 years female football, certainly in the UK, had huge crowds because after the world war, football was seen as a great sport, so they had massive crowds back then."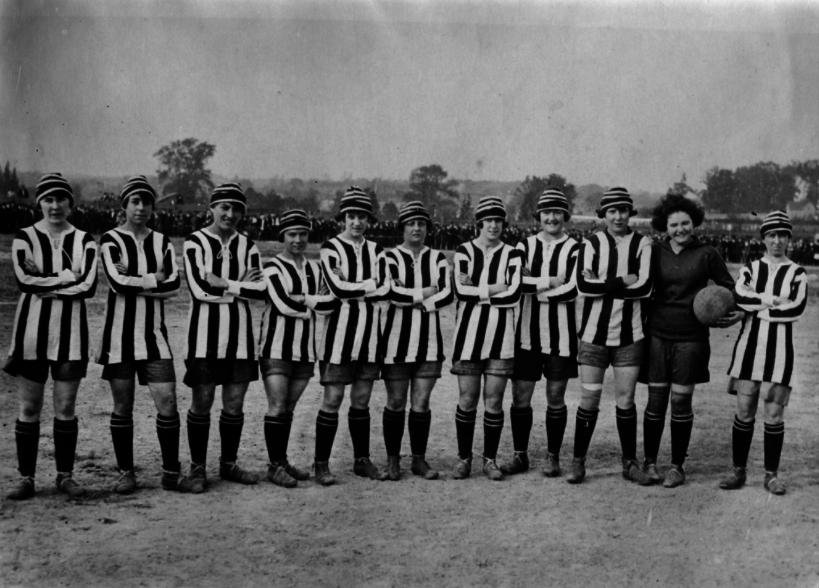 In recent years women's football teams have not been as popular as the men's teams. Last year the total attendance for the Women's Super League was 57,000 while for the Premier League's male teams it was 13 million, the New Statesman reported.
The pay gap is also significantly wider. For women, the very best players earn around £50,000 a year, with bonuses and sponsorships included, while men can take home more than six figure salaries a week for doing the same job.
"What we've seen is that the women's game has been really seen as second class, Fuller said. "So our aim is to try and get to a point where we can launch an equality programme – and that's what we've been able to do today."
The reaction to the club's move to pay women players the same as men has been overwhelmingly positive. Although Fuller hopes that other clubs will follow suit, he believes it will take a long time for the industry to change in terms of pay equality.
"I would love to think that this will be a catalyst for huge change, but I'm also a realist. A lot of clubs will applaud what we're doing, but will come up with reasons for why they can't do it too," he said.
"When we went through this process we sat down and we asked ourselves some serious questions about why we couldn't do it. And there was no real, compelling question that we couldn't answer. I hope that other clubs take a step back and say, 'Why can't we do this?"
Lewes FC has received funding through donations from individuals and private companies who are keen to back the project.
"We knew we had to get some external funding to make this happen. So that, for us, was the biggest challenge, and that's why it's taken nine months since we originally came up with the idea," he said.
"Since the news broke this morning, there has been more interest in people working with us."
In a statement Lewes FC director Jacquie Agnew said there should be a level playing field for women in football and called for an end to excuses for why such a large pay disparity has persisted in football.
"By committing to paying our women's and men's teams equally, and providing equal resource for coaching, training and facilities, we hope to spark a change across the UK that will help put an end to the excuses for why such a deep pay disparity has persisted in our sport," Agnew said.

"Together with our owners, donors and sponsors, Lewes FC can show that equal pay can be implemented to the benefit of both women and men in sport and beyond."