A junior doctor who was fighting for his life in a US hospital after reportedly being involved in a road accident in Las Vegas is back in the UK and on course to make an "incredible recovery", his GoFundMe page has revealed.
Sebastian Kola-Bankole was left in a "critical but stable condition" after being struck by a lorry outside the Hard Rock Hotel and Casino on 15 February, the Daily Mail reported.
The junior doctor, who is said to be based at the Royal London Hospital and specialises in infectious diseases, had three broken vertebrae in his neck and needed emergency operations to his spine, ears, and arteries.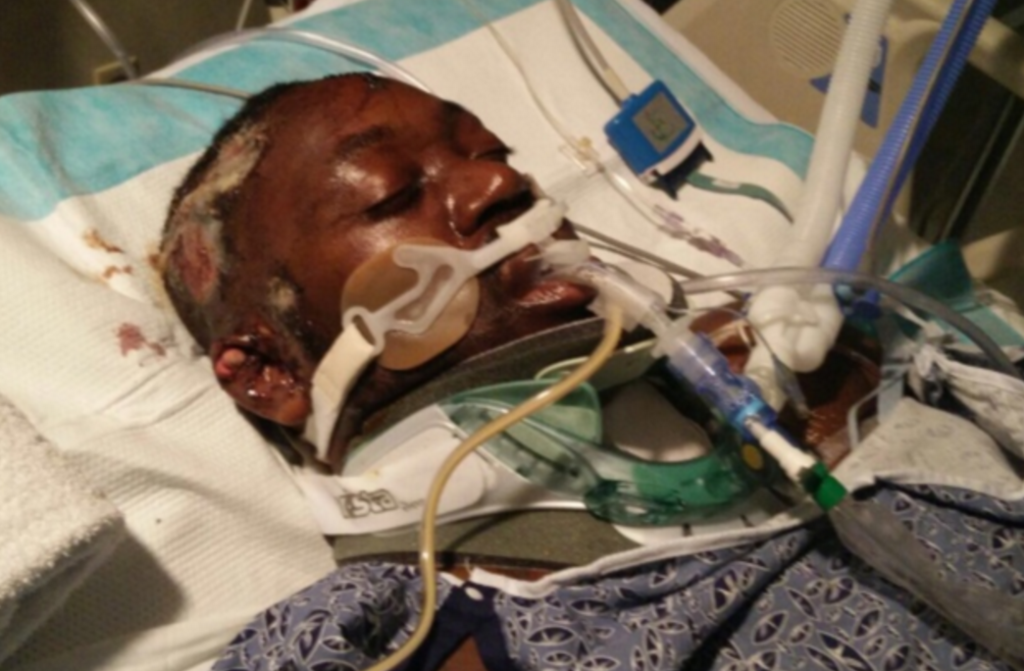 The 35-year-old had travelled to the US for a friend's wedding, the Daily Mail reported.
A spokesperson for the Sunrise Hospital & Medical Center in Las Vegas, where Kola-Bankole was being treated, told BuzzFeed News he was put into a medically induced coma.
Family members and friends were unable to find his travel insurance documents, so his best friend Alexander Ademokun set up a fundraising page in a desperate attempt to raise money to cover his medical bills and the specialist flight needed to bring him back home.
Supporters on social media used the hashtag #BringBackSeb to spread awareness of his GoFundMe page, which managed to raise nearly £200,000.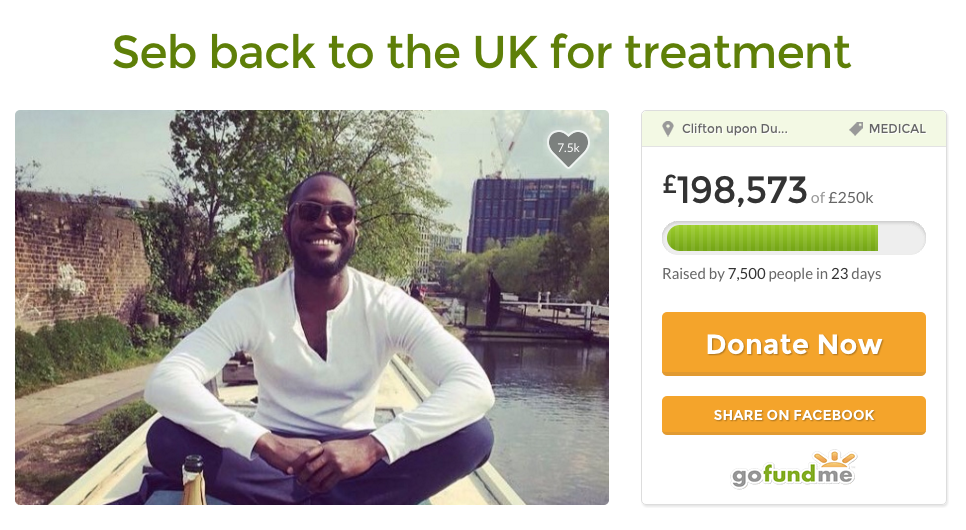 Now many of his friends are using the hashtag to celebrate his return and recovery.
In an update on the GoFundMe page, Ademokun thanked everyone for their "generosity and kindness". He also took to Facebook to say he is "grateful and proud to have an NHS".