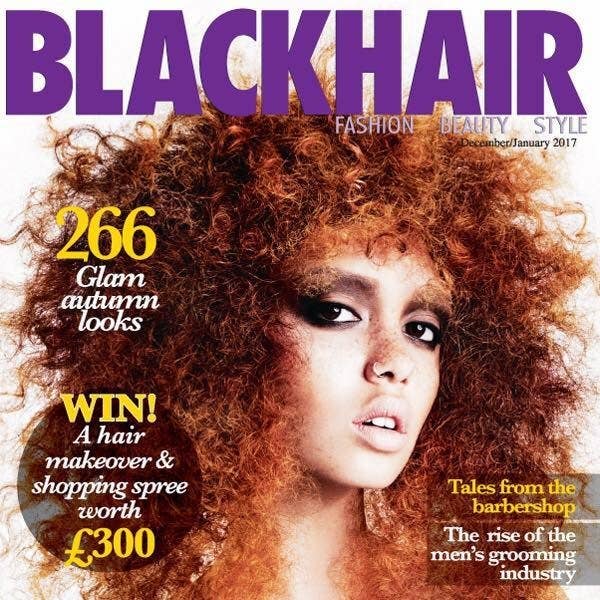 A beauty magazine targeted at black women has come under fire for accidentally using a white model on the cover of its most recent issue.
The announcement came after a young woman noticed that an old modelling photo of herself was used for cover of the December/January issue of Blackhair magazine, which describes itself as a style magazine "packed with hair inspiration for black and mixed race women".

In a post on Instagram Emily Bador said she was "upset and angry" after discovering she had unwittingly become the face of the publication.
"If I had known it was going to be published, I would never have condoned it. ... I was never asked by the photographer/hair salon/anyone if this image could be used for the cover of Blackhair," she said.

Bador, who appears to look mixed-race in the image, said the photo was taken roughly three or four years ago, when she was 15 years old. Since then, she said, she had learned about cultural appropriation and the struggles black women experience with their portrayal in the media.
"Growing up in a very very white city," she wrote in the Instagram post, "I had no idea the struggles black women face and how often they were persecuted for their hair. I didn't understand how black women are constantly told their natural hair [is] inappropriate/unprofessional for the work place, or how young girls are told they can't go to school with natural hair."
"I didn't understand that shoots like this support the very Eurocentric beauty standard that the mainstream media focus on which reinforce the idea that black features are only ok on white women," she added.
Many people on social media shared Bador's confusion and demanded answers from the magazine.
Keysha Davis, editor of Blackhair magazine, later released a statement thanking the model for bringing it to their attention.
She also admitted that she was not aware of Bador's non-black heritage "prior to selecting the image".

"We often ask PR companies/salons to submit images for the magazine, specifically stating that models must be Black or mixed race," she said. "We can only take their word for it, and of course, try to use our own judgment."
"We are only too aware of how black women are underrepresented in the mainstream media and the last thing we want to do is add to our erasure," she added.
But many people were not too pleased with the response, and were shocked to hear that the magazine claimed not to be aware of the racial background of the models it uses on its front cover.
One commenter described it as a "slap in the face" to the "struggling black models in the industry", and even more so to the black women who buy the publication.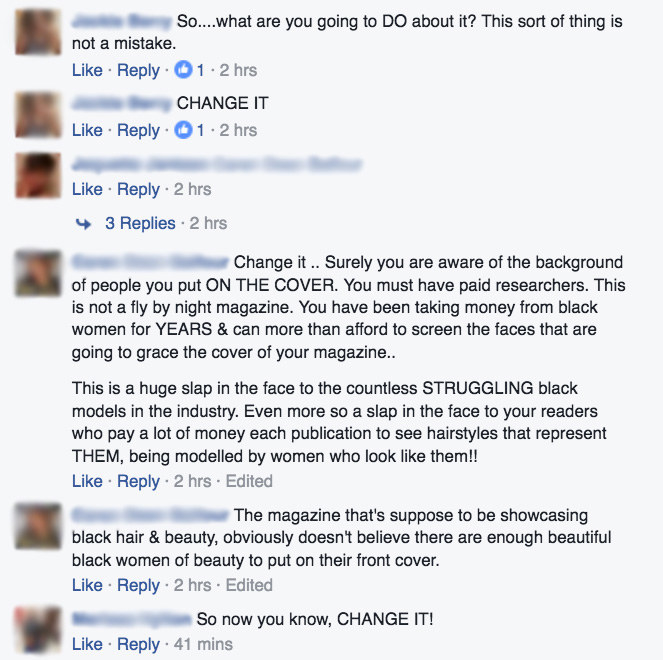 Bador also said she regrets being on the cover of Blackhair magazine, and apologises that the opportunity was "taken away from a black woman".

"I didn't understand that as a white passing woman I'd be praised for this hair," she said. "But if I was a black woman I'd be persecuted."