A Bar Cancelled A Grenfell Fundraiser Event To Avoid A "Poor-Quality Demographic"
In a statement, the owners of Trapeze Bar said: "Following a full investigation, the employee involved has had his contract terminated with immediate effect."
The owners of a London bar were forced to apologise and have fired an employee after a charity event was cancelled over fears the music would attract a "poor-quality demographic".
Taireen Hussain, the founder of Haqiqi Events, had planned to put on a charity event at Trapeze Bar in Shoreditch. The money raised would go to survivors of the Grenfell Tower tragedy.

But on Friday, the weekend before the event was due to take place, Hussain received an email from the general manager, who said he would have to cancel it because of the genre of music that would be played.
The email read:
I am the General Manager at Trapeze, I am disappointed that I see your artwork and flyers have described that your music genres include Bashment and Trap music.

Both of which were not described when we requested information about the event. These types of music are crap and we do not entertain them as they attract poor quality demographic and result in problems.

Please can you advise us why this [wasn't] mentioned in the beginning of the booking.
Not only was the general manager cancelling the event at such short notice, Hussain said, he was also accusing bashment and trap fans of being aggressive and involved in criminal activity.
"There were 10 exchanges by email – I purposely didn't release the other emails because it was much worse. We were also shocked because he knew the event was to raise money for Grenfell survivors," she said.
"They knew from the beginning that it would be an urban night – so hip hop, R'n'B, and afrobeats – and we made sure from the start that we were open about that," she added.
Hussain said that she had planned for a trap artist to perform on the night. She offered to play the music for the general manager but according to her, he refused to listen to the music.
She said: "He just didn't want to know. He thought it would be a black and Asian crowd. He cancelled the event after we said it was for Grenfell Tower... He said he didn't want it and he didn't care."
The day after the email was sent, Hussain went to meet the general manager at the venue. In video footage, the manager is heard justifying the points made in the email. "Bashment music and trap music brings people who do drugs and violence," he said.
Hussain then shared a screenshot of the email and the video footage on social media: "We did it just to show awareness that this sort of thing can happen."
Miroma Leisure, the company that owns Trapeze Bar, released a statement on Sunday night. In it the company apologised for the actions and opinions expressed by the bar's general manager. It also announced the launch of a full investigation into the matter.

The statement said that Trapeze Bar was committed to a policy of welcoming all guests into the venue and did not discriminate in the terms of race, age, colour, sex, or national origin.

"The management team of Miroma Leisure, owners of Trapeze, are undertaking a full investigation of the matter and will take 'affirmative action' following the outcome," it said.
The statement continued: "We have spoken with the promoters and offered them another date of their choice and offered to 'double' the money raised on the night for Grenfell as a gesture of goodwill.

"We plan to assist the promoters to raise awareness of the new date, we will be proud to announce the new date in due course and do everything possible to make the event a resounding success."
In a later statement, the owners confirmed the employee involved has had his contract terminated "with immediate effect."
The statement went on: "The conduct of the employee does not represent our Company's values and beliefs.
"As a gesture of goodwill, Trapeze Bar has donated £2,000 to the British Red Cross London Fire Relief Fund which has been co-ordinating efforts to support the residents and neighbours impacted by the Grenfell Tower fire, effectively doubling the target amount set by the event."

Hussain said that despite the offer they would not be hosting an event at that venue. She described the reaction from the public as being supportive. "We've even had a West End club even giving us a free Saturday night... we've never seen such support before, and we're really grateful," she said.
It comes just a few months after London mayor's night czar, Amy Lamé, urged people to take action against "upscale" nightclubs, bars, and venues they feel might hold racist and discriminatory door or music policies.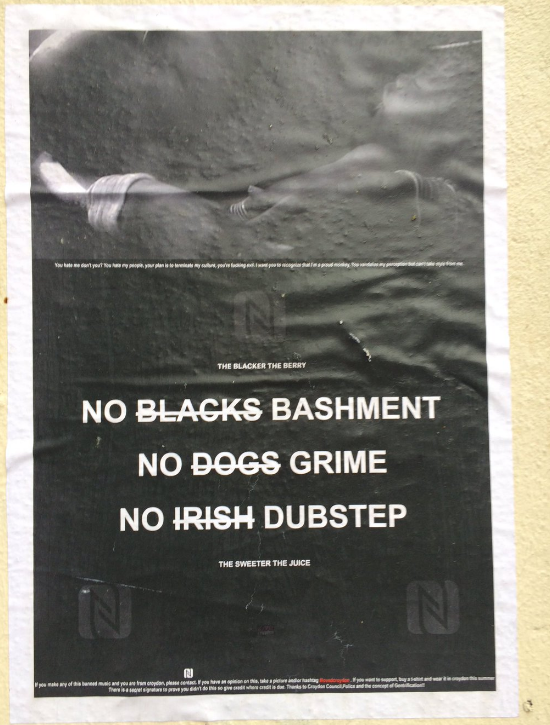 "For anyone who has felt like they have been a victim of racist or any discriminatory behaviour should report it to the police – they absolutely must do that," she told BuzzFeed News.

"Boycott, report it, and power to the people. We need to raise awareness of these things. I want to hear everything – this is why I'm in my role," she added.
Speaking to BuzzFeed News, mayor of London Sadiq Khan said that it was a matter for the local authorities. "Local authorities grant the licence for a gig to take place, local authorities have sometimes conditions of their licence, which those who run gigs have said can be quite onerous," he said.
"We're trying to work with local authorities and the police to make sure when it comes to licensing there aren't unintended consequences of those licences because what we don't want to do is to stop nightclubs and live music venues flourishing and thriving."
Lamé had previously told BuzzFeed News that she has had "multiple conversations" with London venues and with the police regarding allegations of discrimination.
"We're going to make sure we can reassure local authorities [and] reassure the police, at the same time making sure gigs and live music venues are safe," Khan continued. "But also to make sure there isn't one particular genre or one type of music that is being unfairly treated – and I'm a big fan of grime."