When a group of uber-rich, selfish, and insecure friends (plus a famous detective) are invited by a tycoon to participate in a murder-mystery game on a private island, you know what's next. A REAL murder mystery!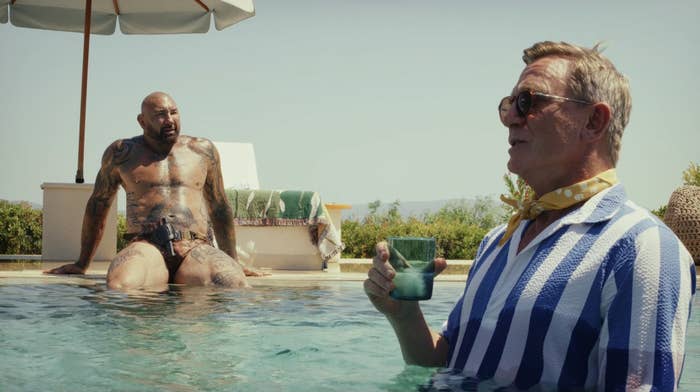 You might be forgiven for mistaking this as the plot of Agatha Christie's And Then There Were None or Evil Under the Sun, but this is the basic premise of Rian Johnson's second mystery offering, Glass Onion: A Knives Out Mystery.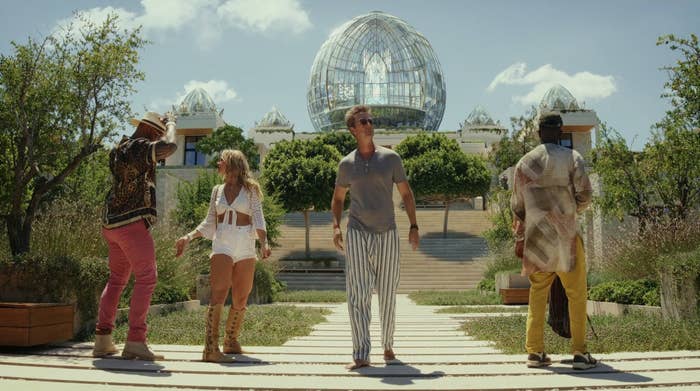 Soon, as expected, there are two murders committed on the island, and Blanc's "little grey cells" are put to the onerous task of unmasking the killer(s). Here are the moments from the movie that made me smile and laugh.
1.
Duke's tribute to breasts was not only mirthful but outright meshuga.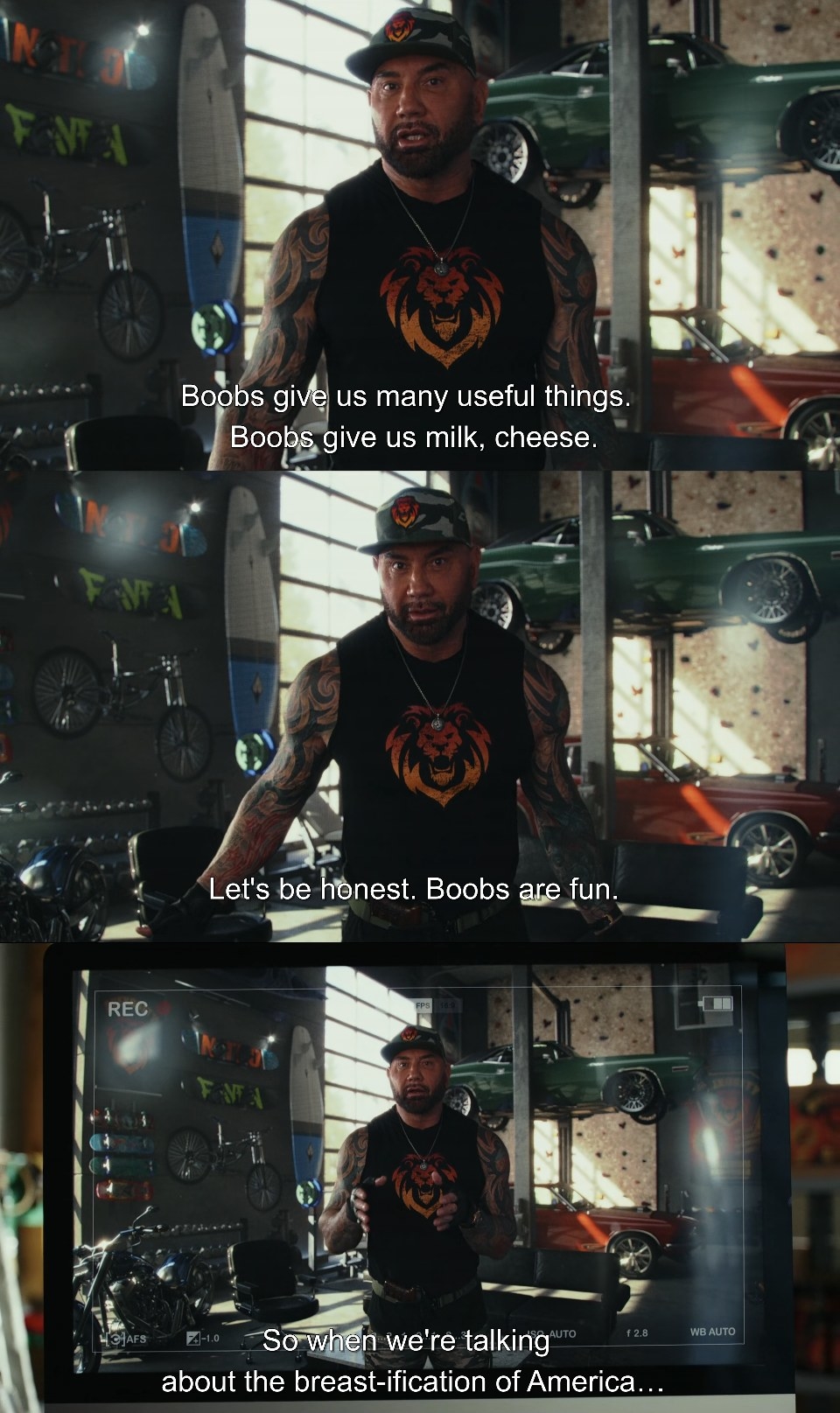 2.
Witnessing Duke getting smacked by his mother affords considerable gratification. She's quite methodical in her slapping. She first calmly hands over her basket of clothes to Duke and then smacks his face.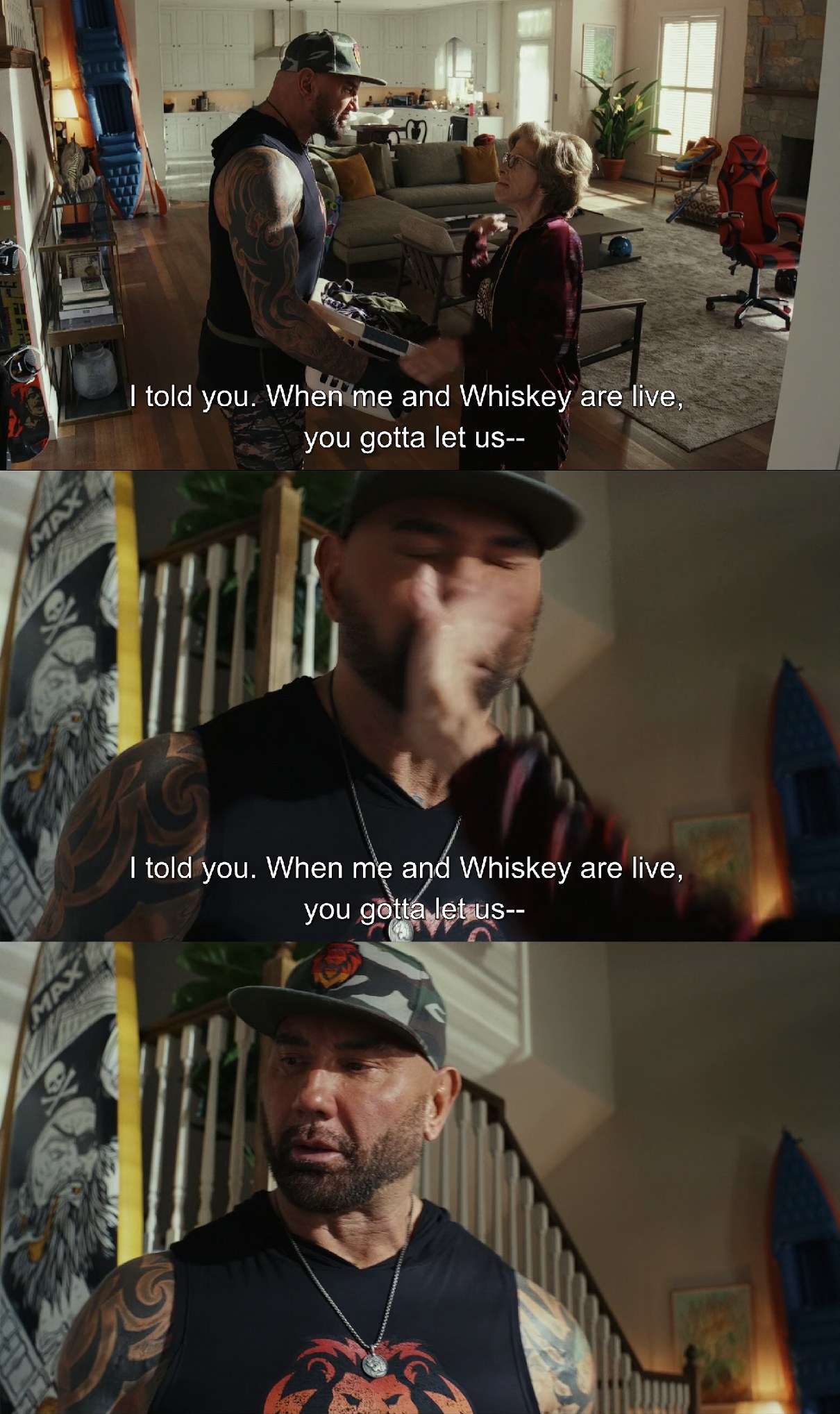 3.
Duke's mother doesn't just stop here. She nonchalantly keeps dropping smart comments about the puzzle that help solve it, showing us that she is capable of solving it singlehandedly.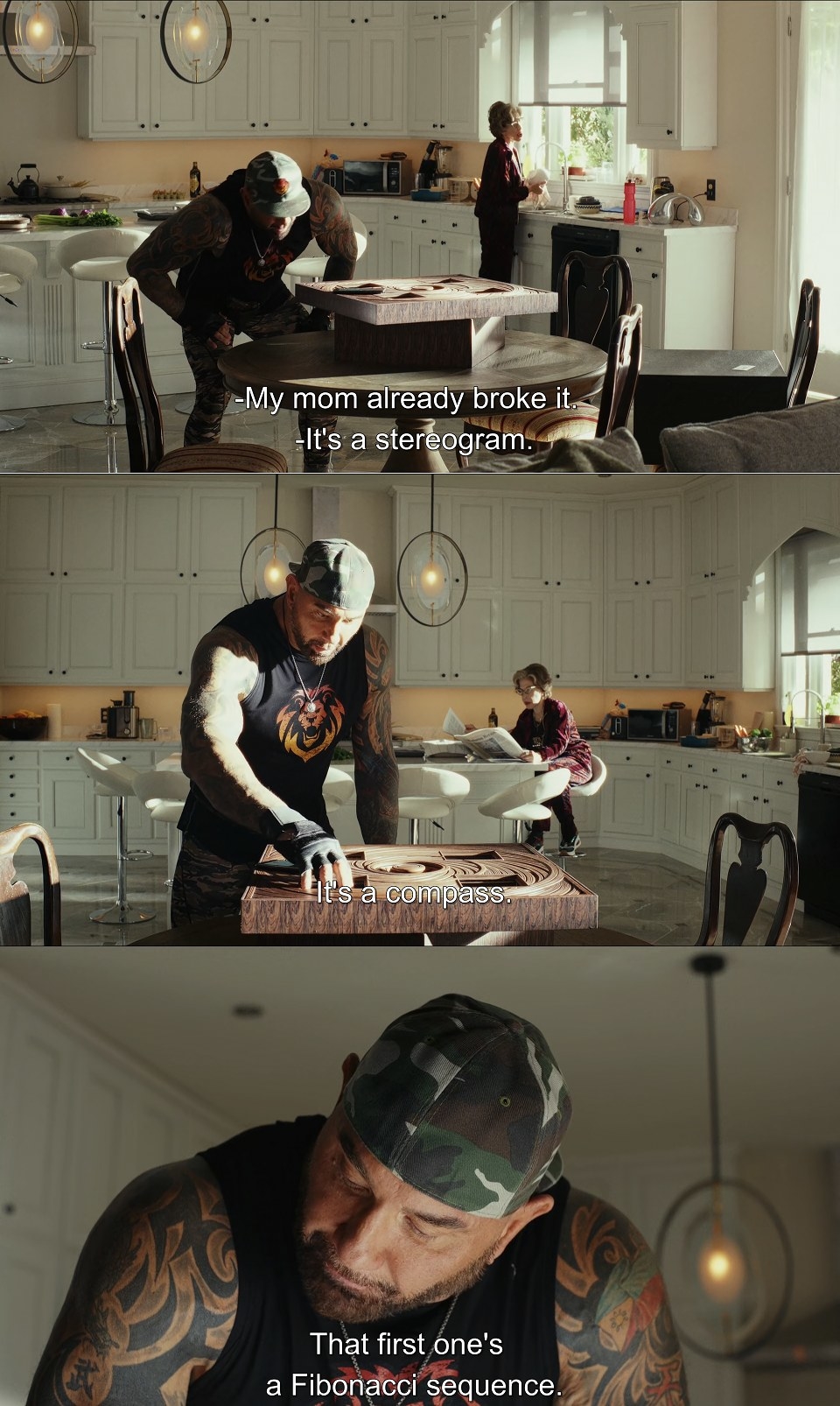 4.
The absolute lack of self-awareness, sensitivity, regard for civil decency, and concern for the lives of common folks exhibited by Birdie here is quite astounding and funny in a very rude kind of way. This scene reminds us of many hypocritical celebrities who were busy partying while violating social distancing guidelines.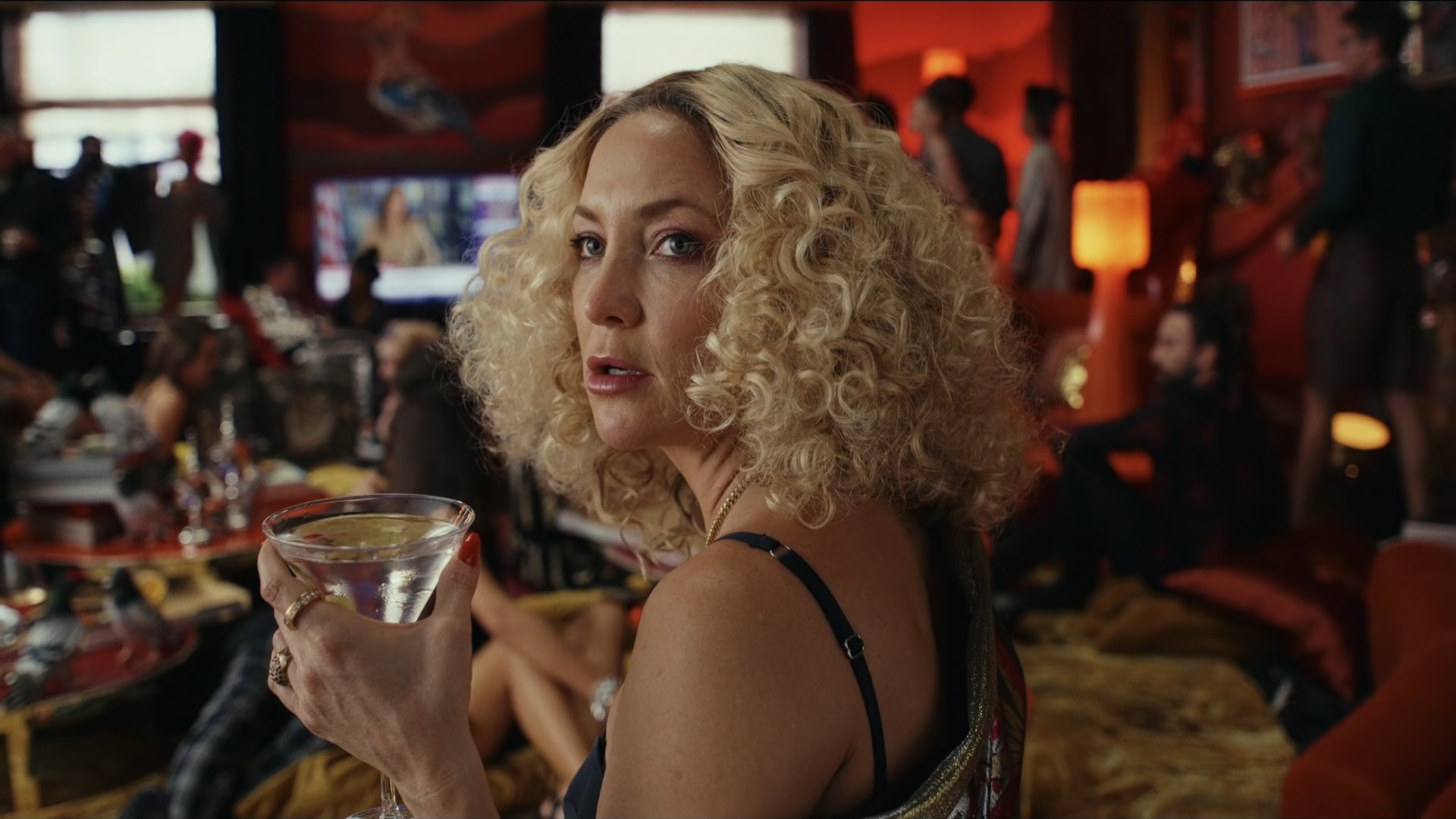 5.
Just when we thought Birdie couldn't get any more clueless, she mistakes a lamp for Alexa. Also, those who love classical music must have lit up to see Yo-Yo Ma's cameo.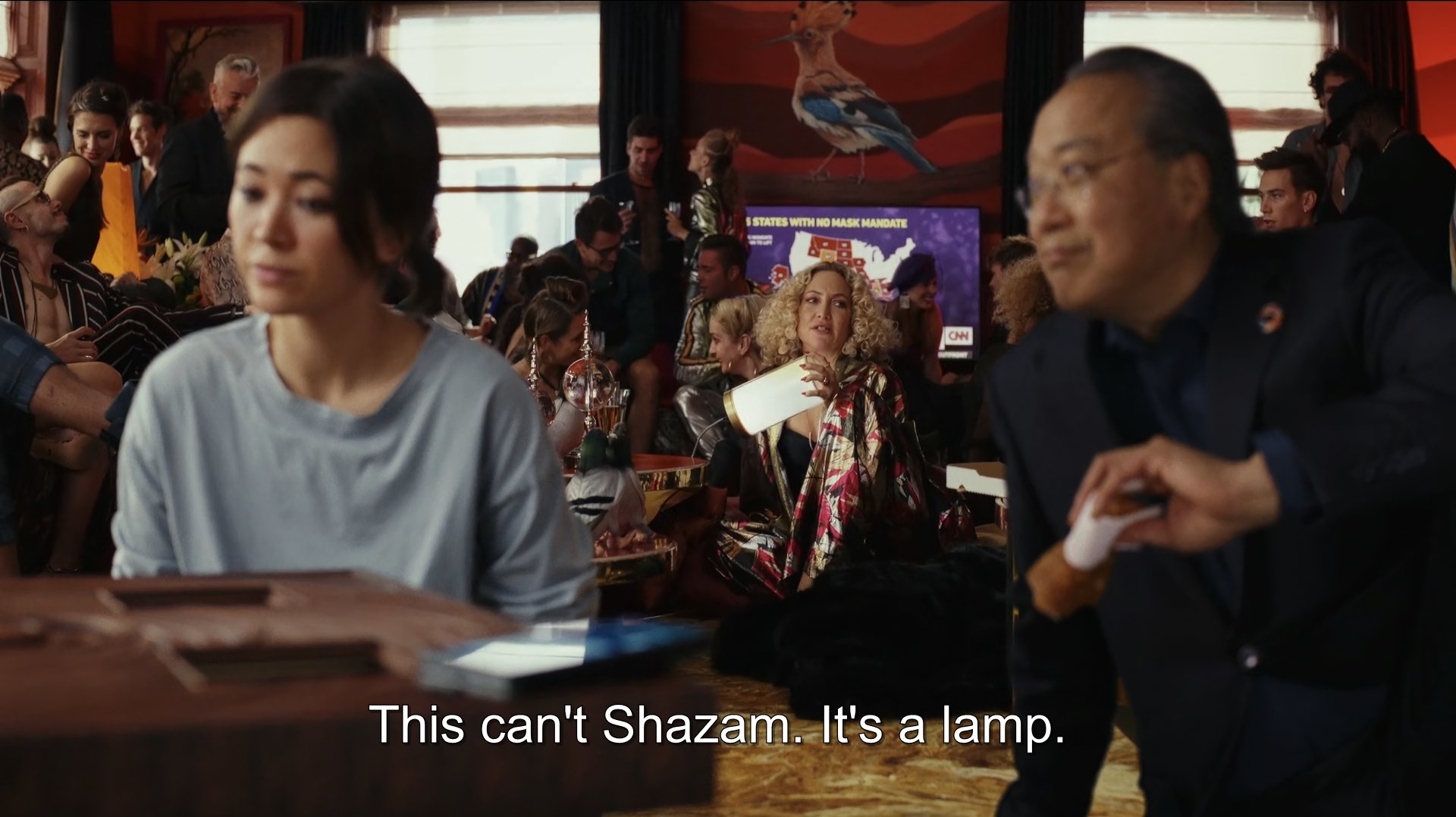 6.
Smoking cigars while being half-submerged in his bathtub is how Benoit Blanc has chosen to spend the lockdown.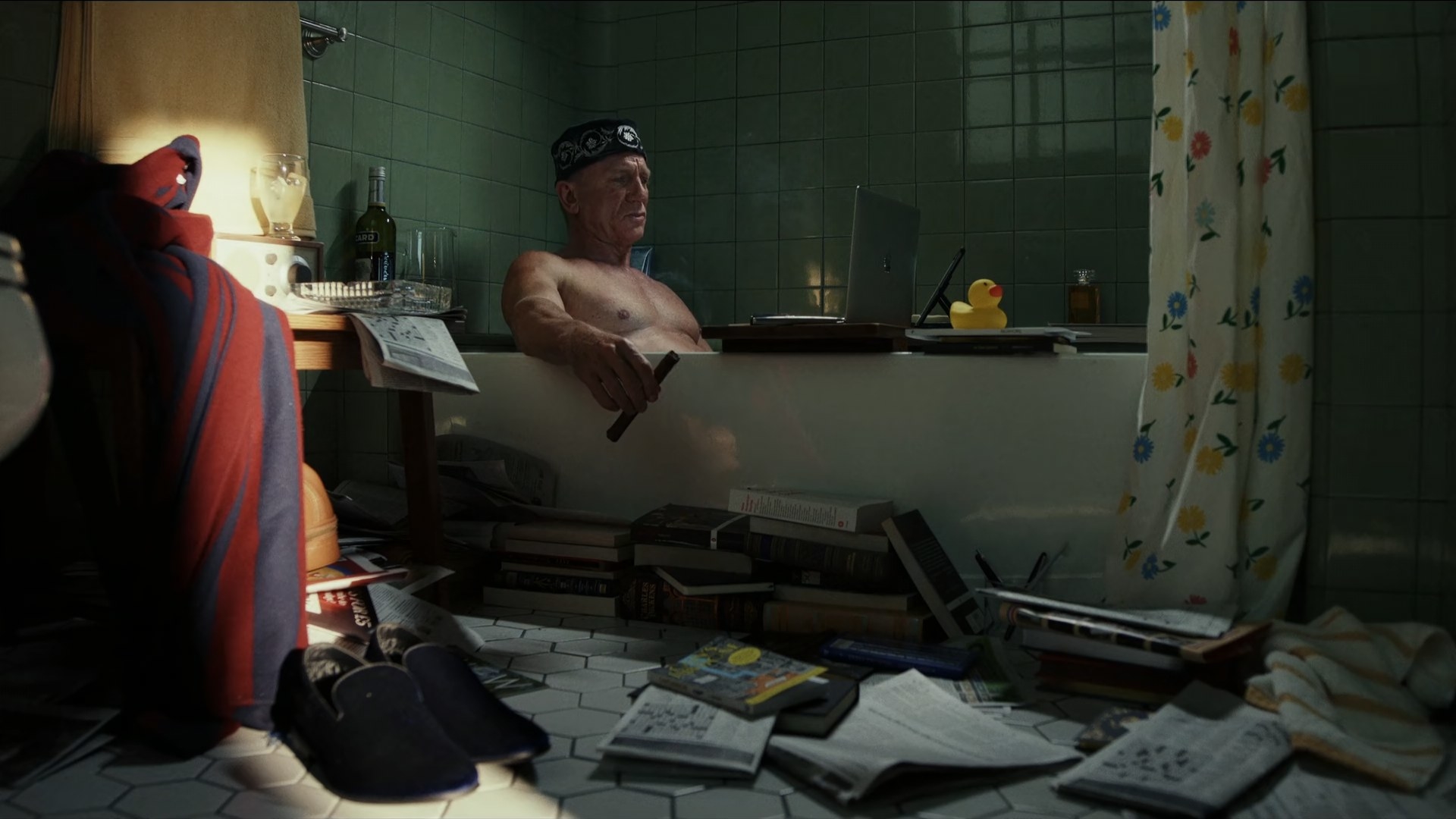 7.
Seeing the cameos by Angela Lansbury, Stephen Sondheim, and Kareem Abdul-Jabbar was quite heartening. It becomes more memorable as both Lansbury and Sondheim passed away when this movie came out.
8.
Birdie tries to reach newer heights of ridiculousness by wearing a mask that seems to have been cut out of a mesh veil.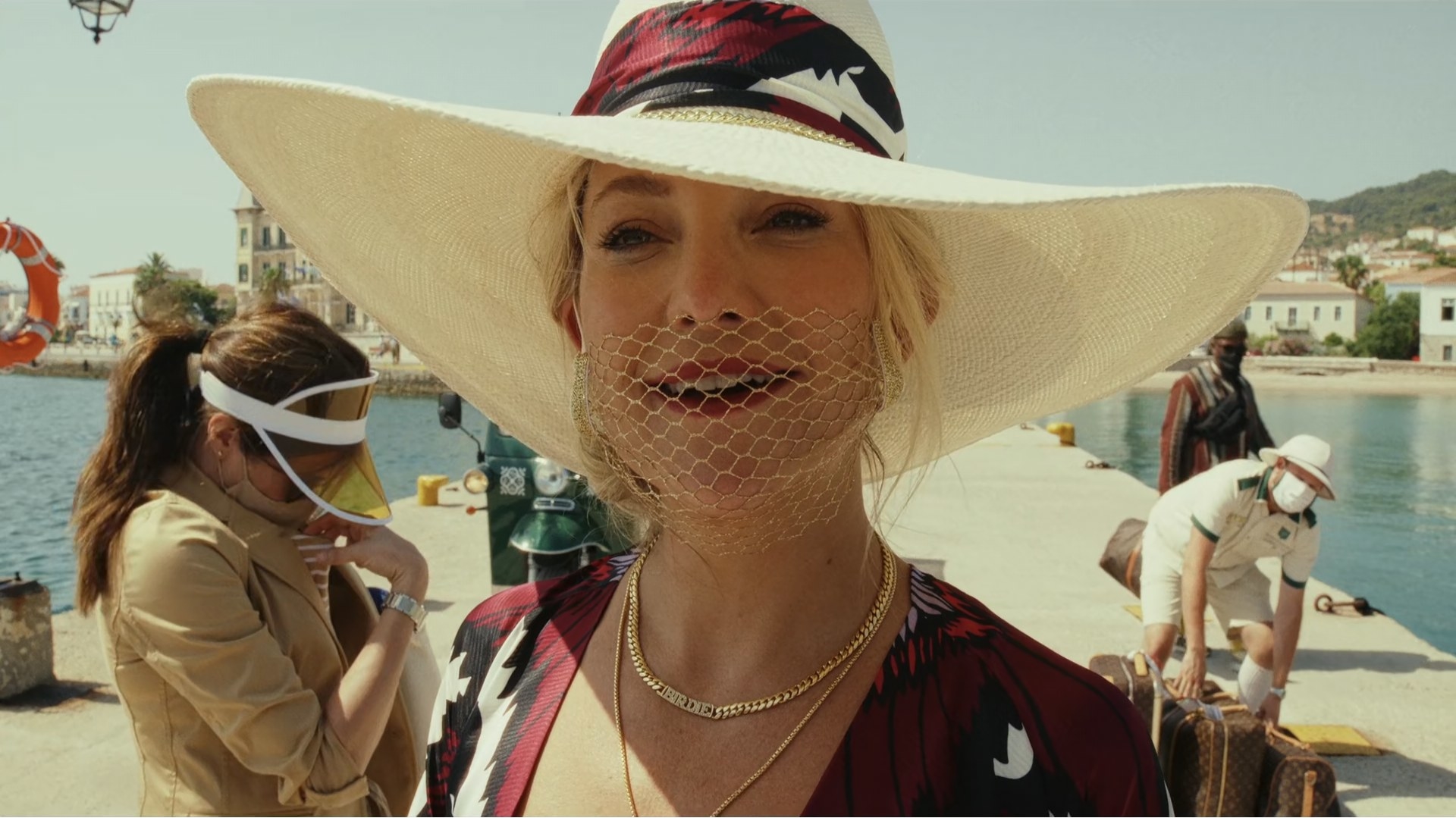 9.
The modish Birdie is also a maddening moron.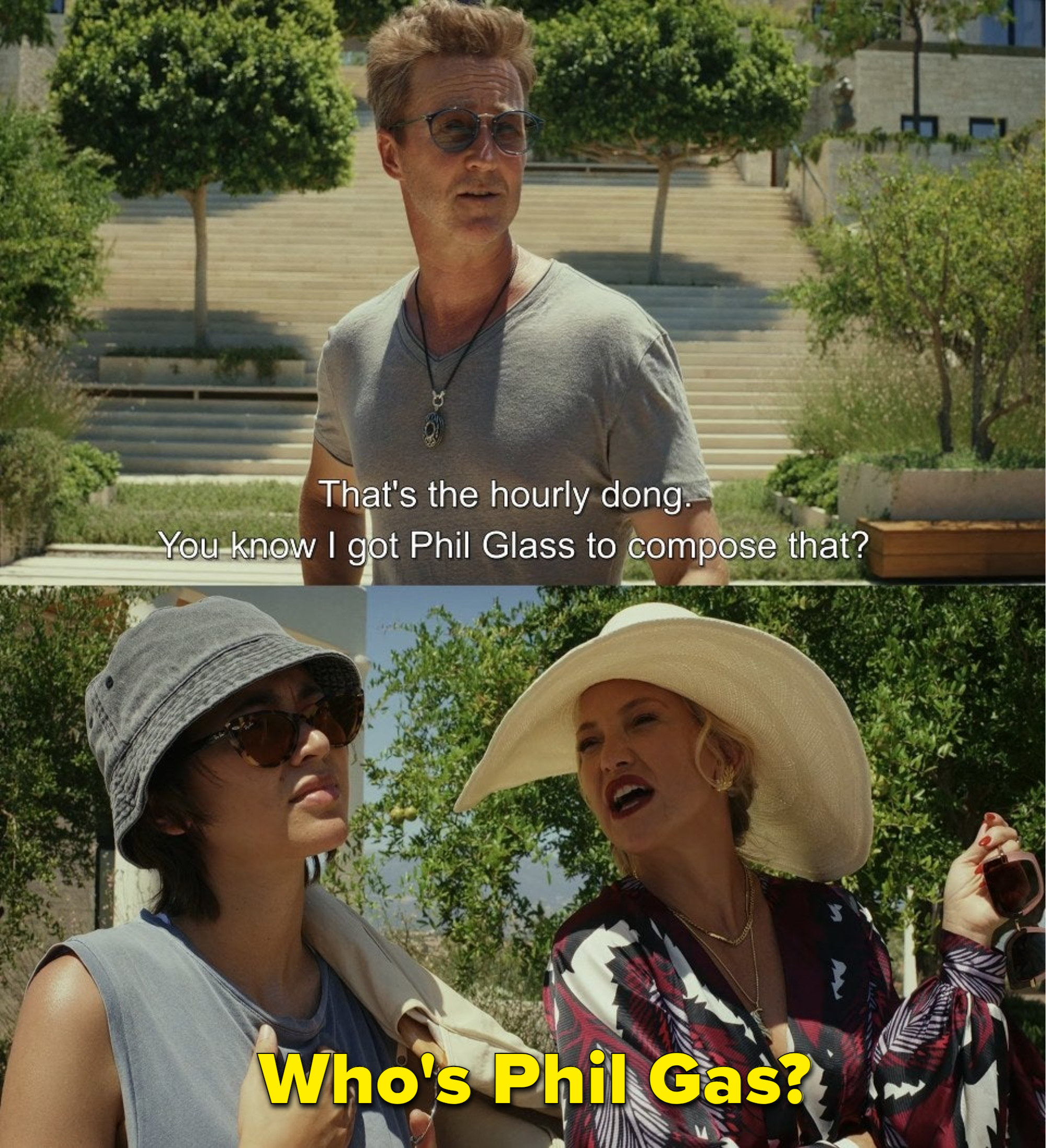 10.
Helen confronts Duke for his "performance" pills that apparently are made from rhino horns.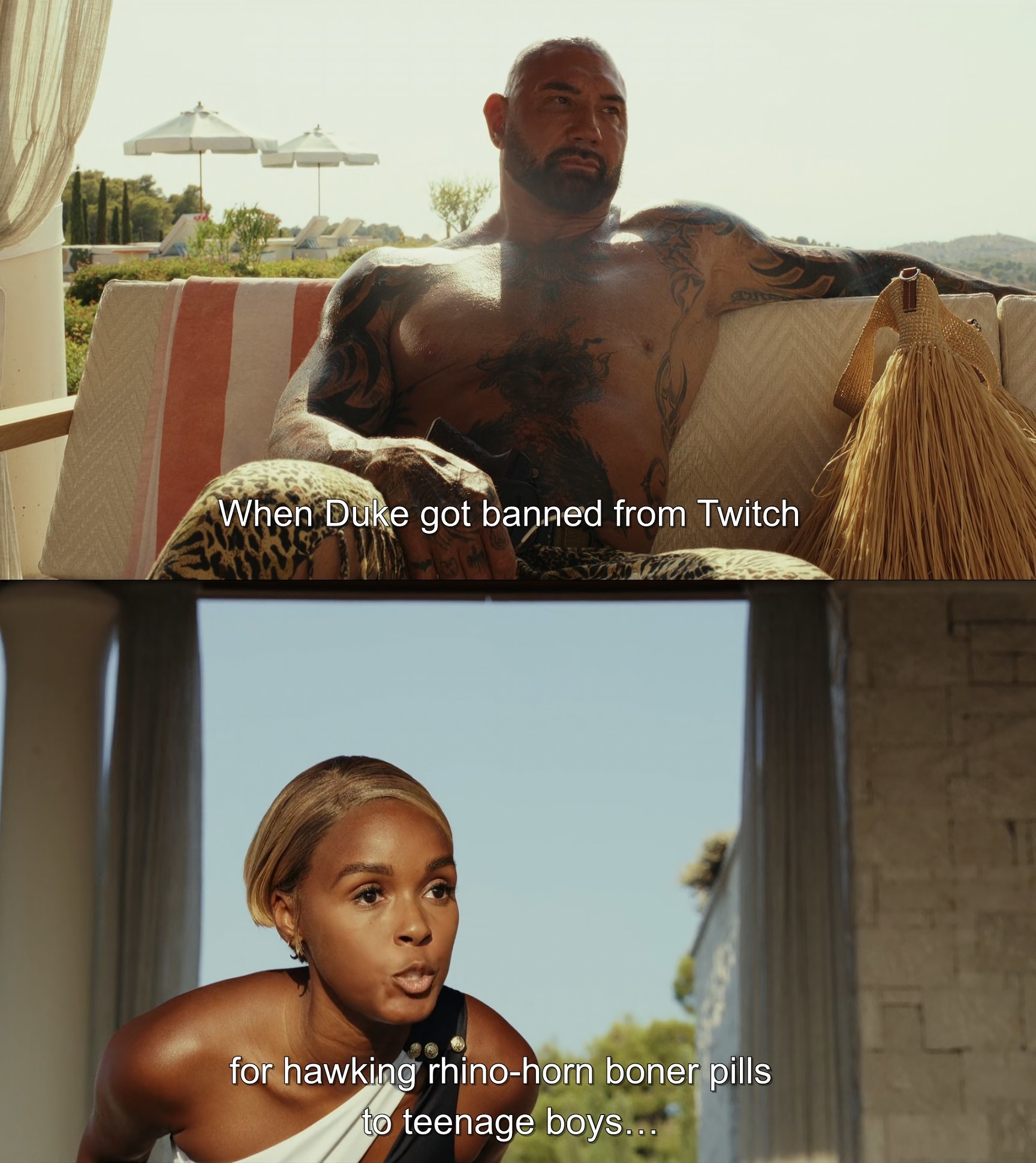 11.
Miles Bron having this painting of Kanye West was cheekily funny.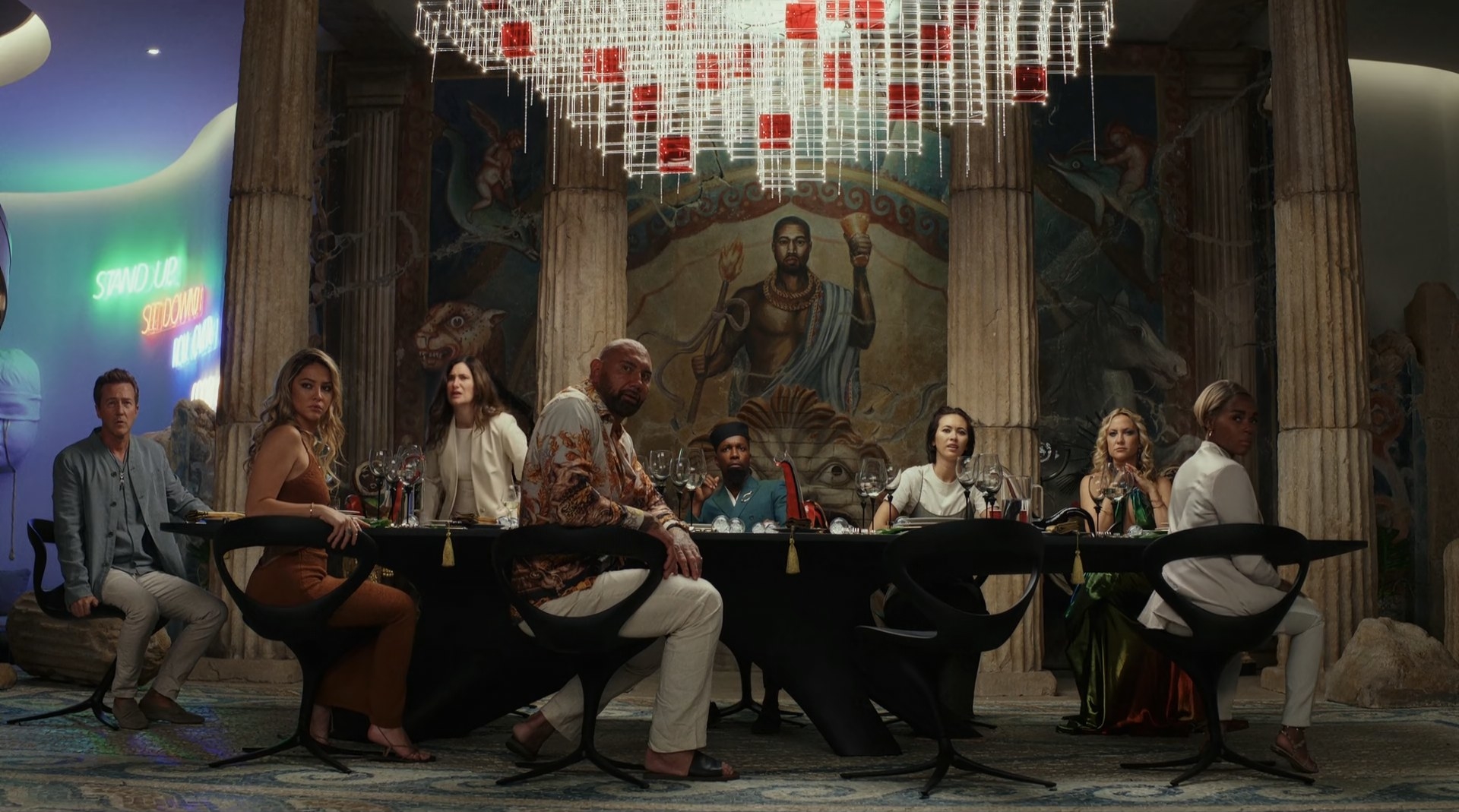 12.
It was a pleasant surprise to see Hugh Grant as a house husband and answering the door.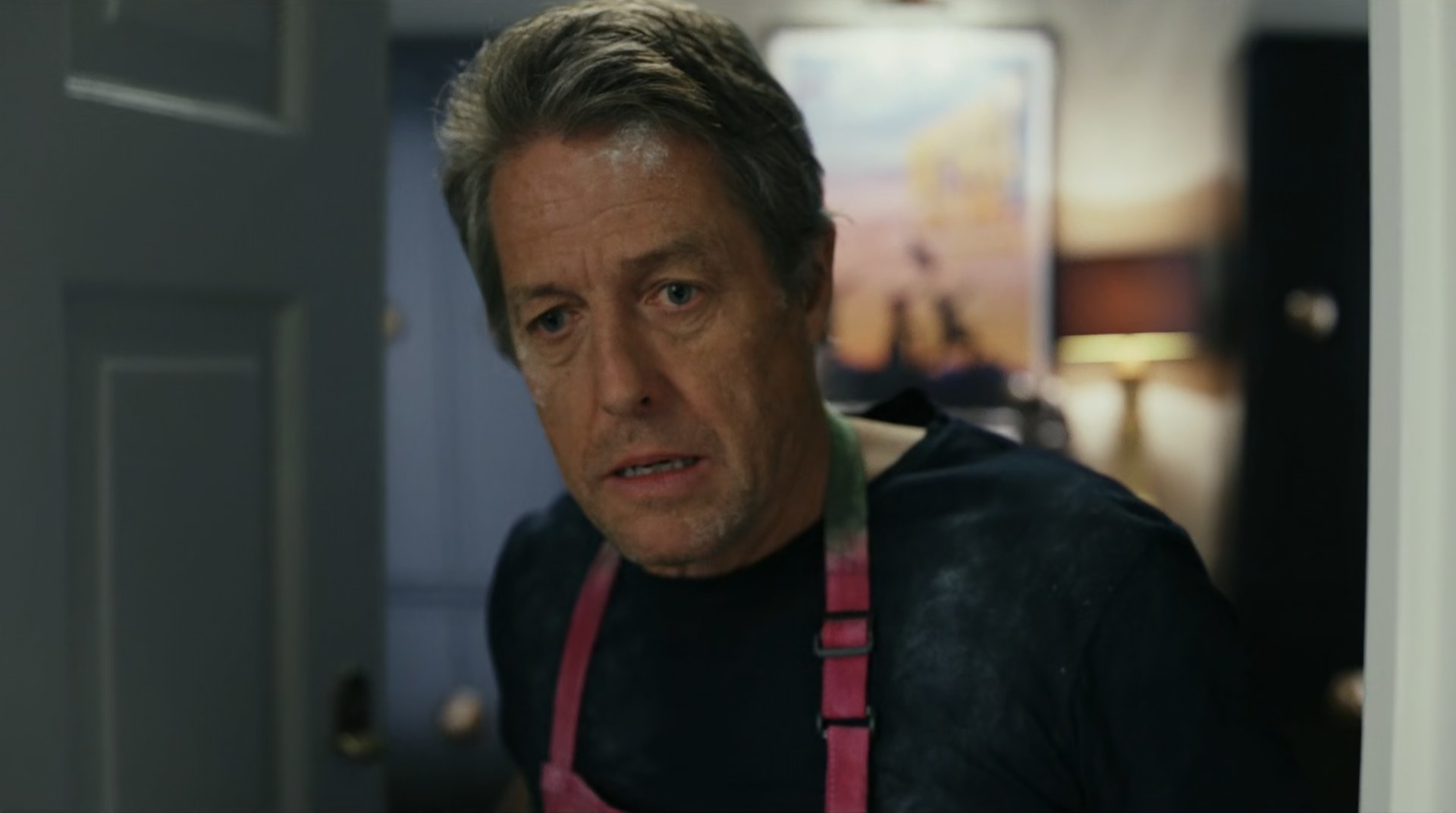 13.
Speaking of cameos, this one was quite remarkable and shocking as I wasn't expecting Serena Williams to speak and interact with the characters. Miles definitely knows how to spend billions.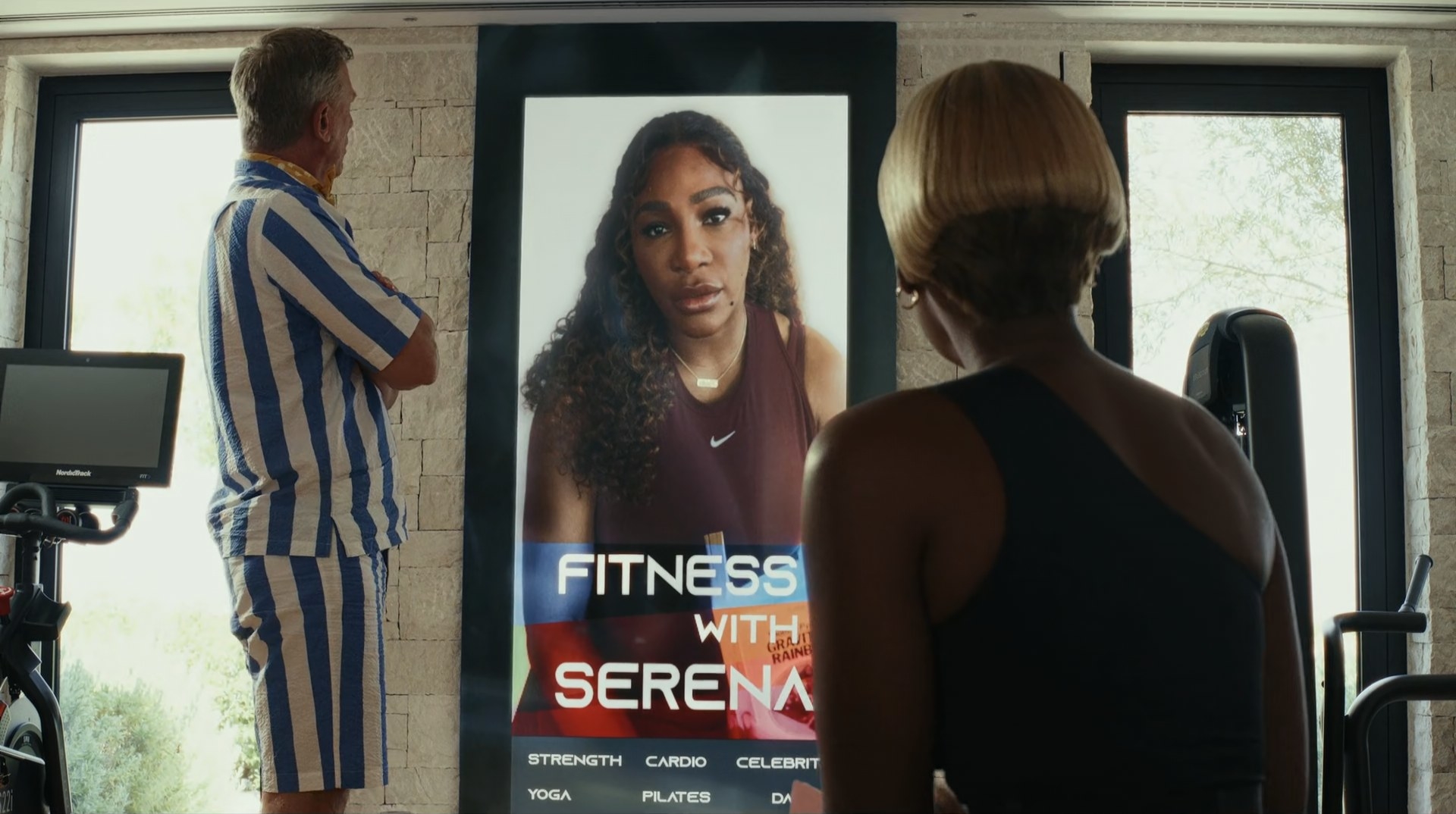 14.
This statement was not only hilarious but also tragic and exasperating.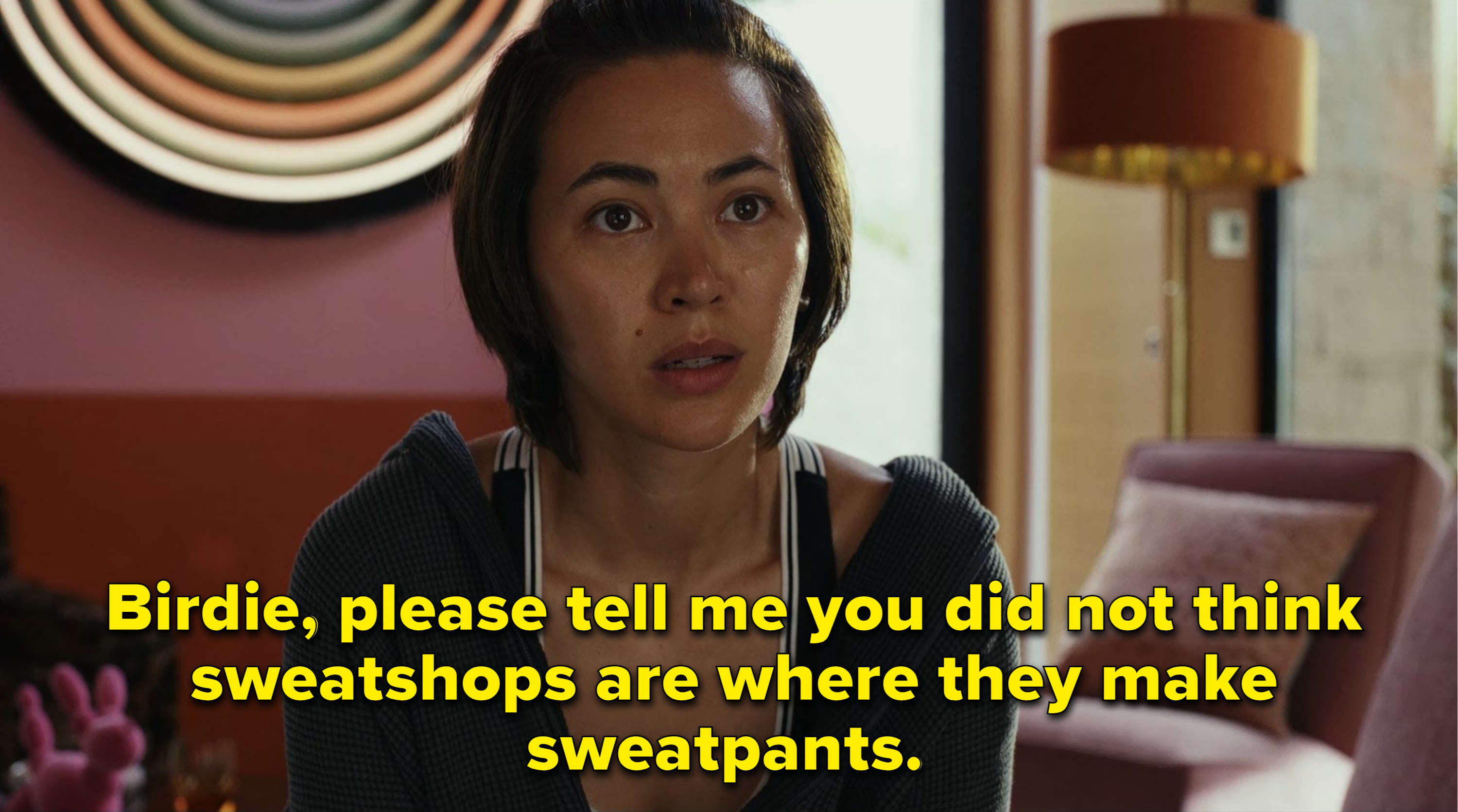 15.
Helen stops in her tracks when suddenly greeted by the hippie who is chilling out in this room wholly unaware of the drama unfolding below.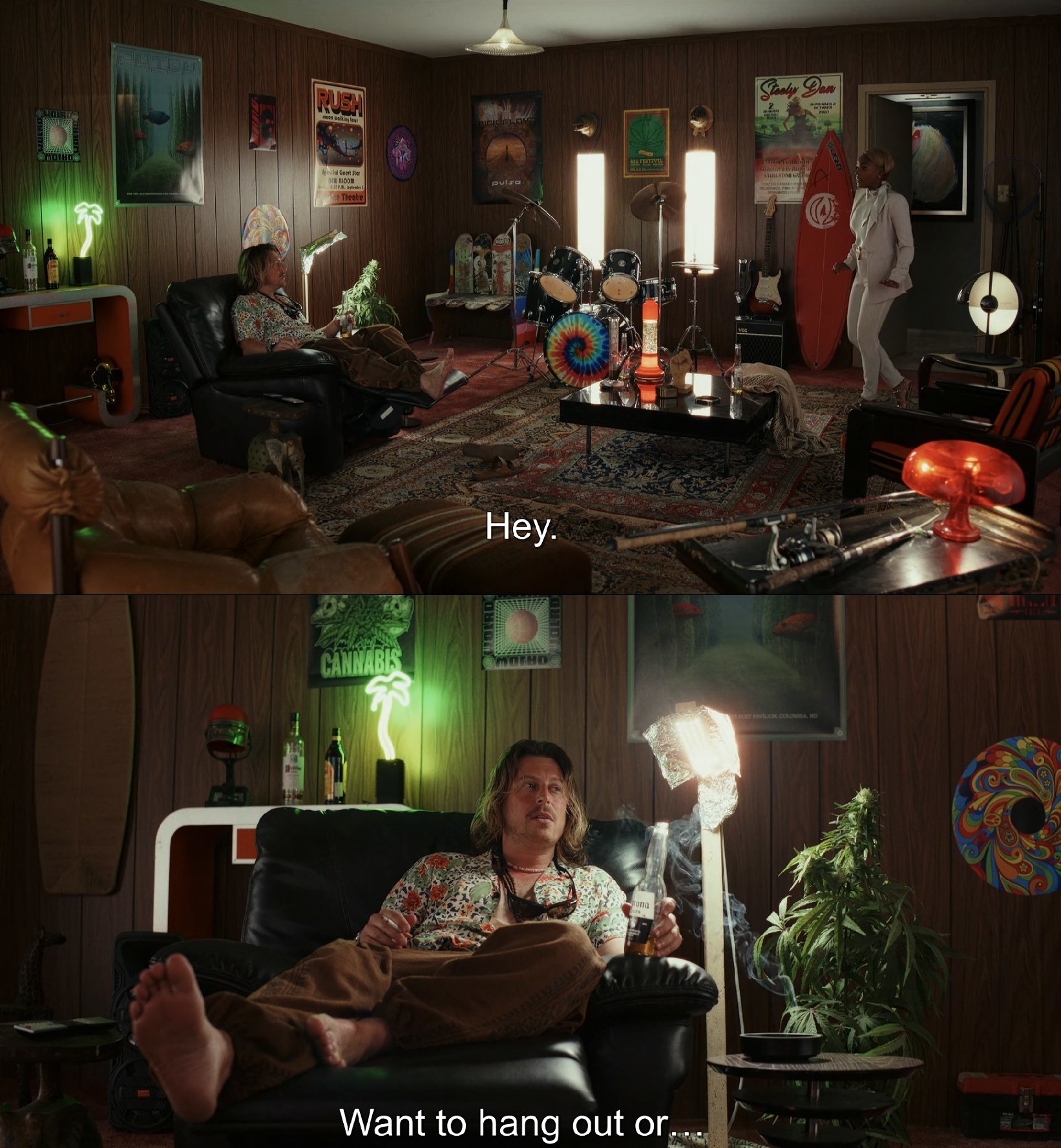 16.
Blanc probably underestimated the hotness of Jeremy Renner's hot sauce and he rubbed some of it near his eyes to produce tears.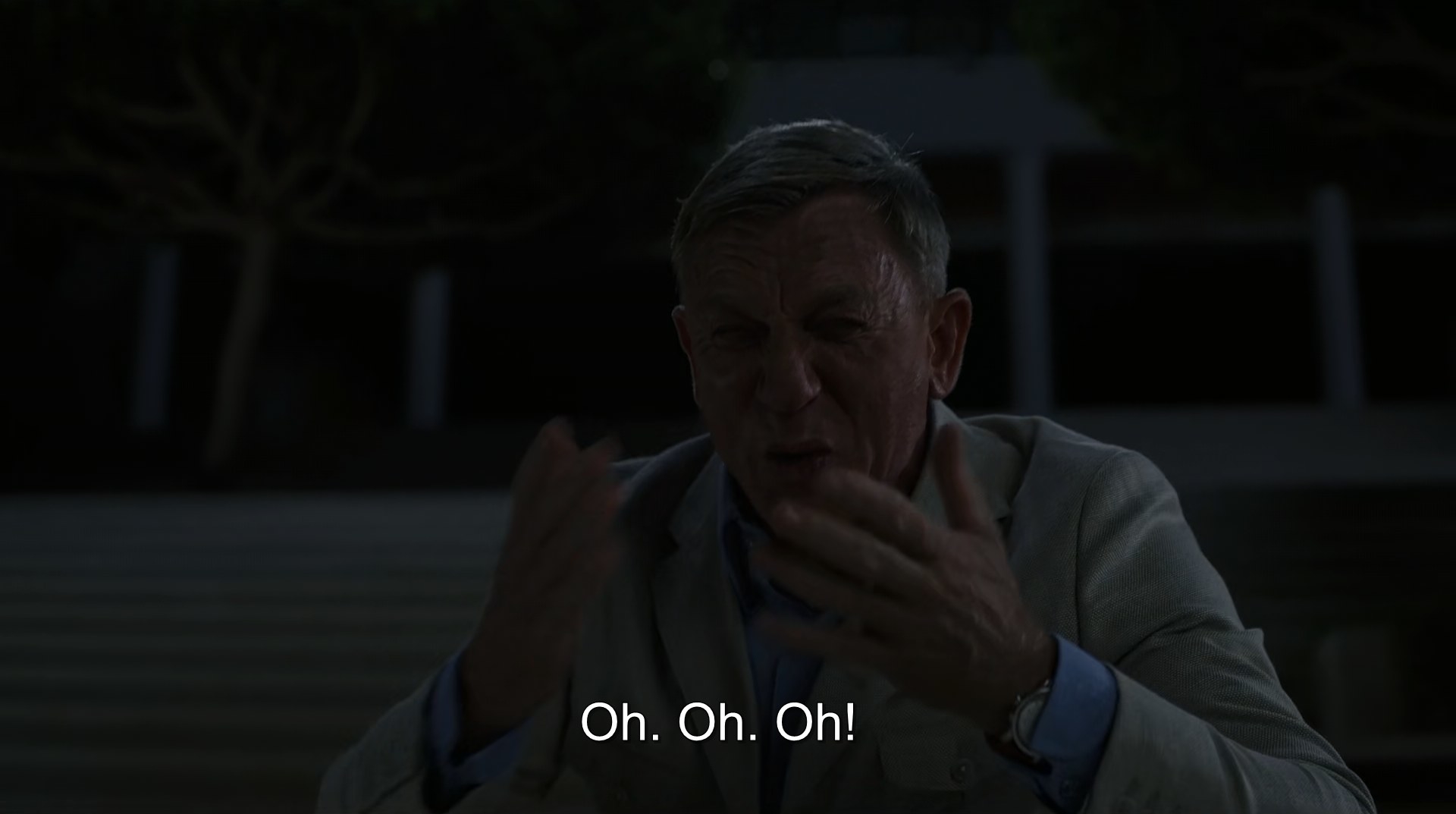 17.
I laughed for a while, while watching Jeremy Renner's hot sauce trickle down Helen's nose.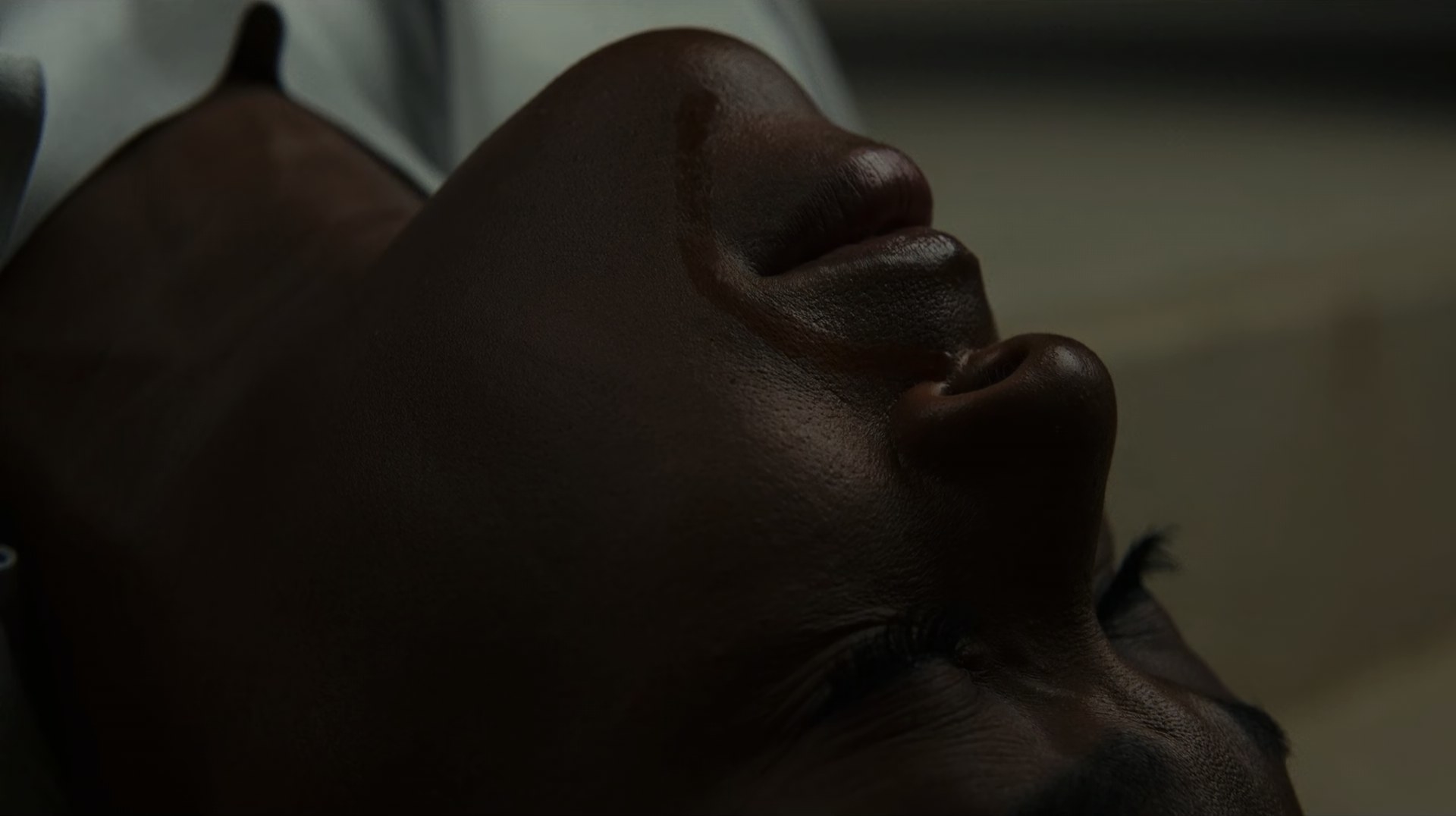 18.
Blanc emphatically negates Birdie's stupid observation.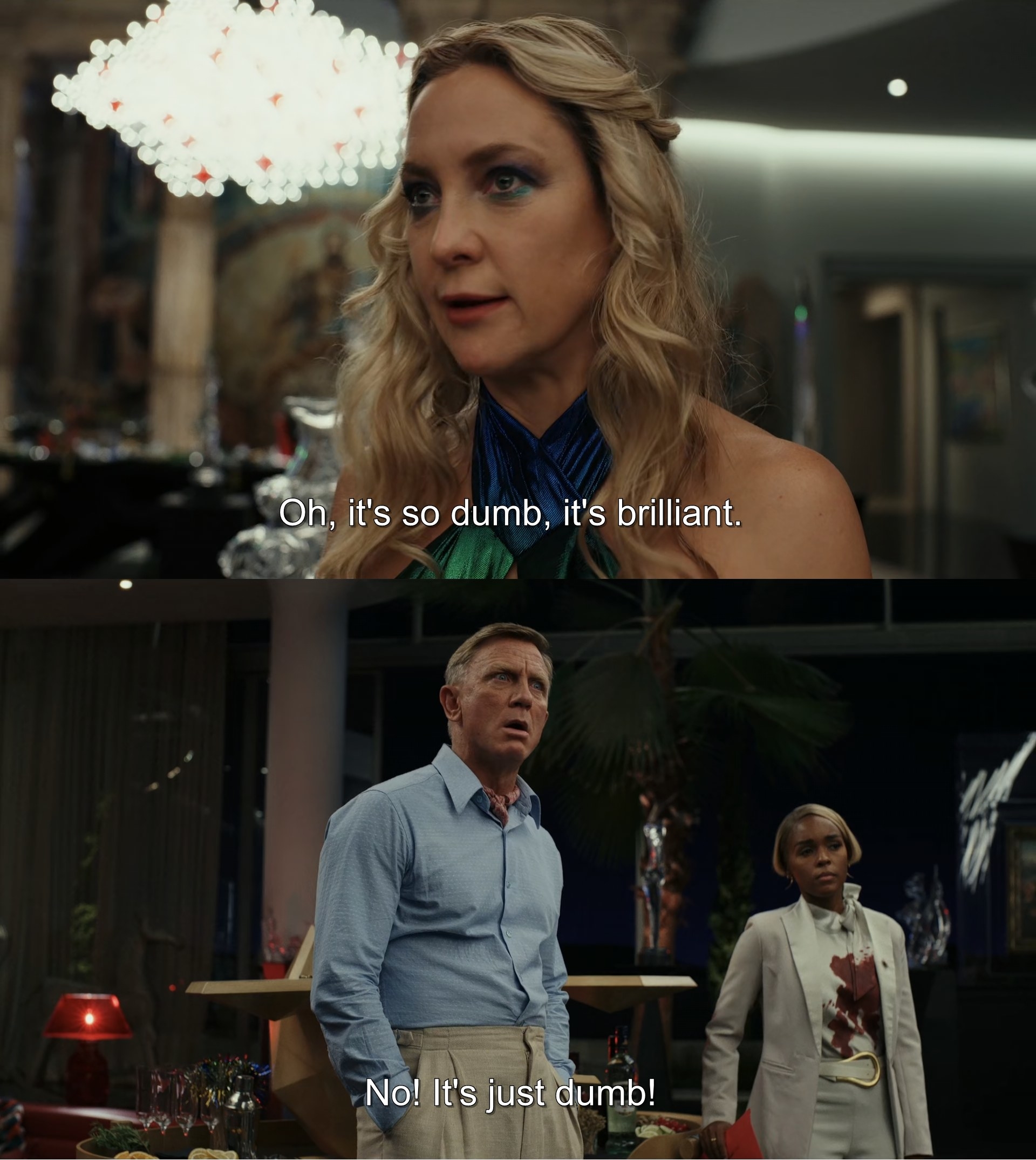 19.
Blanc candidly smoking a cigar in the "smokeless garden" with the hippie and commenting on the "disruption" happening before their eyes made me literally LOL.